For anyone who has walked the winding aisles of Phnom Penh's bustling markets, the idea that a woman's work should be confined to the four walls of the family home would appear to have found little purchase in Cambodia. But unlike the countless women hawking their wares on the capital's street-side stalls, the amount of businesswomen who make it through the air-conditioned doors of the Kingdom's white-collar enterprises remains dwarfed by the number of men reclining in the boardrooms that look down on the hectic streets.
Enter Support Her Enterprise (She) Investments. Dedicated to providing funding, training and consultation to the countless Cambodian women toiling away at micro-sized businesses across the Kingdom, the social enterprise offers gender-focused guidance and support to women hoping to increase their entrepreneurial skillset. Sitting in her office above Phnom Penh's trendy Lot 369 Café, co-founder Loem Lida raises her voice above the jackhammer thrum of the construction site next door and explains just why watching women succeed has been so important to her.
"I saw a lot of women in remote sites, especially in my mother's community," she says. "Most of the women had a business, but they were all micro-sized. And the most important thing was that all these businesses were not valued by their families, especially their husbands. Because they sound like they don't make any income. But some of them have had these businesses for ten to 20 years."
With approximately 65% of Cambodian businesses owned by women, according to figures from the Asian Development Bank, a casual look at the division of labour in the Kingdom might give the impression that women were, if anything, over-represented in the world of business. Unlike the majority of male-owned enterprises, though, the women's businesses generally employ a scarce handful of people, with more than half employing just one person. And while women own almost two-thirds of the nation's micro-businesses, they own less than a fifth of all small businesses and just a third of its medium-sized ones. For Lida, this discrepancy doesn't just see women relegated to cottage industries; it continues to hold Cambodia's economy back from its full potential.
"We want to see that all women are empowered to grow their business, and we believe that their growing contributes to Cambodia's economy as a whole," she says. "When we grow women's business, it contributes directly to their families, especially their children, because in Cambodia women have more responsibility for the kids and the household. If they are making more income for that, they're going to have healthy families and can send their kids to school."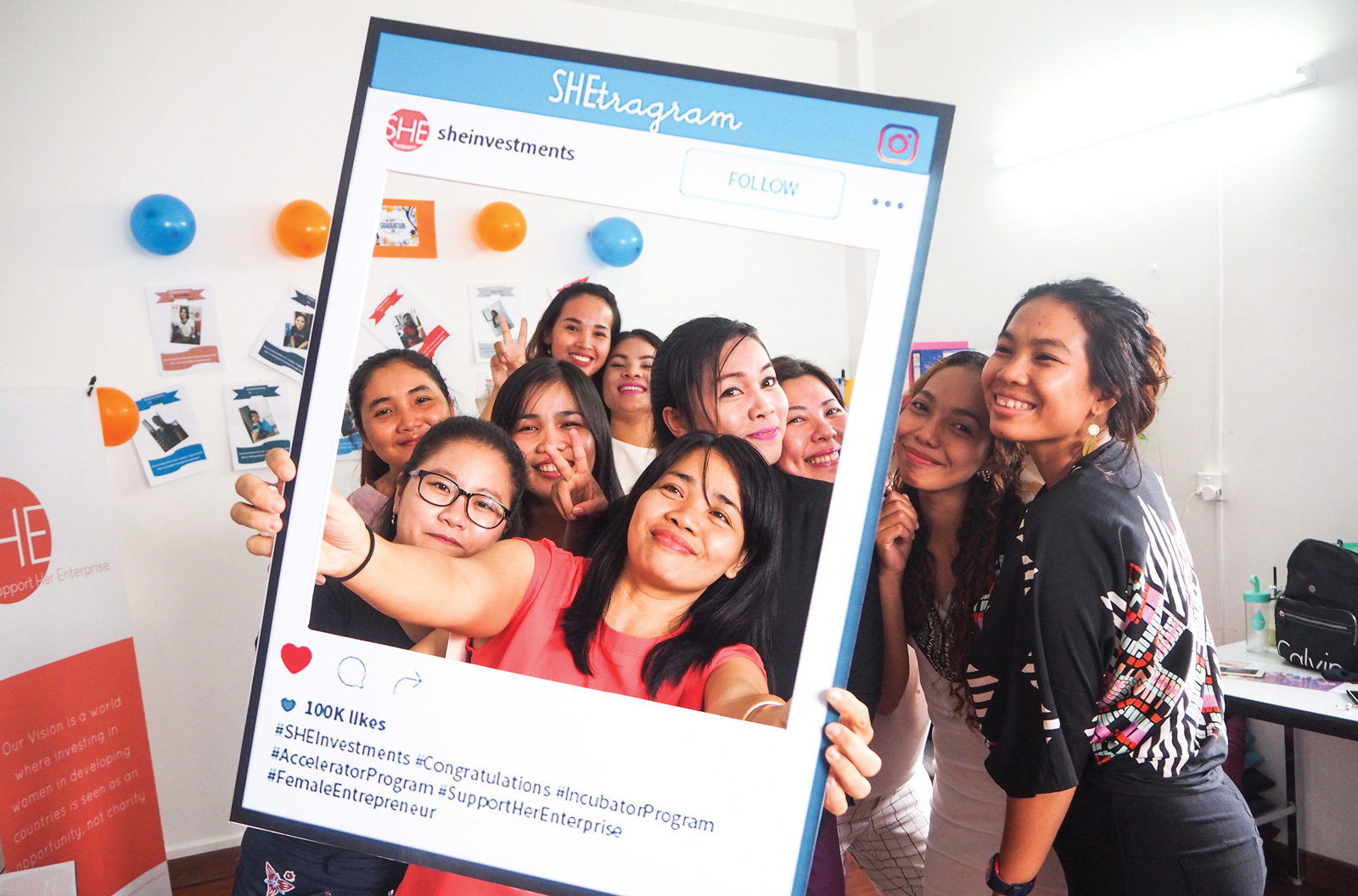 Women have a hard time accessing loans. And even if they secure a loan, there's no support structure to help them use the money [effectively]
Although Cambodia has made significant gains in providing public education, the persistent belief that a family's daughters have less use for education than its sons has led to a marked gender disparity in the Kingdom's schools. While primary enrolment of boys versus girls differs by just 2%, adolescent dropout rates vary significantly, with more than 13,000 more girls than boys out of school between the ages of 12 and 15. For those who complete tertiary education, the gulf between male and female students is even wider: while just under one in five boys are enrolled in university-level courses, a little over one in ten girls are given the same opportunity. Lida tells Focus Cambodia that the Kingdom's traditional culture continues to throw up barriers for young women hoping to make their mark in the world of business.
"From my interviews with a lot of these women, the most important thing is a lack of business knowledge," she says. "And there is no institute or place that supports that business knowledge. The second thing is about confidence in terms of making decisions. When they come to the business, mostly the women say they just want to make a bit of extra income for their families – they don't really have personal goals. So that makes her feel as though she can't trust in herself. And so no one believes in her. The third thing is networking."
More concretely, many Cambodian women lack the same ready collateral as their male counterparts to help them secure the early funding they need to get their businesses off the ground.
"Women have a hard time accessing loans," Lida says. "And even when they have access, they need collateral. And even if she secures a loan, there's that issue of knowledge. There's no support structure to help her use the money effectively."
It is this lack of support that the team at She Investments are trying to correct, offering small business owners the mentoring – and funding – to build their business.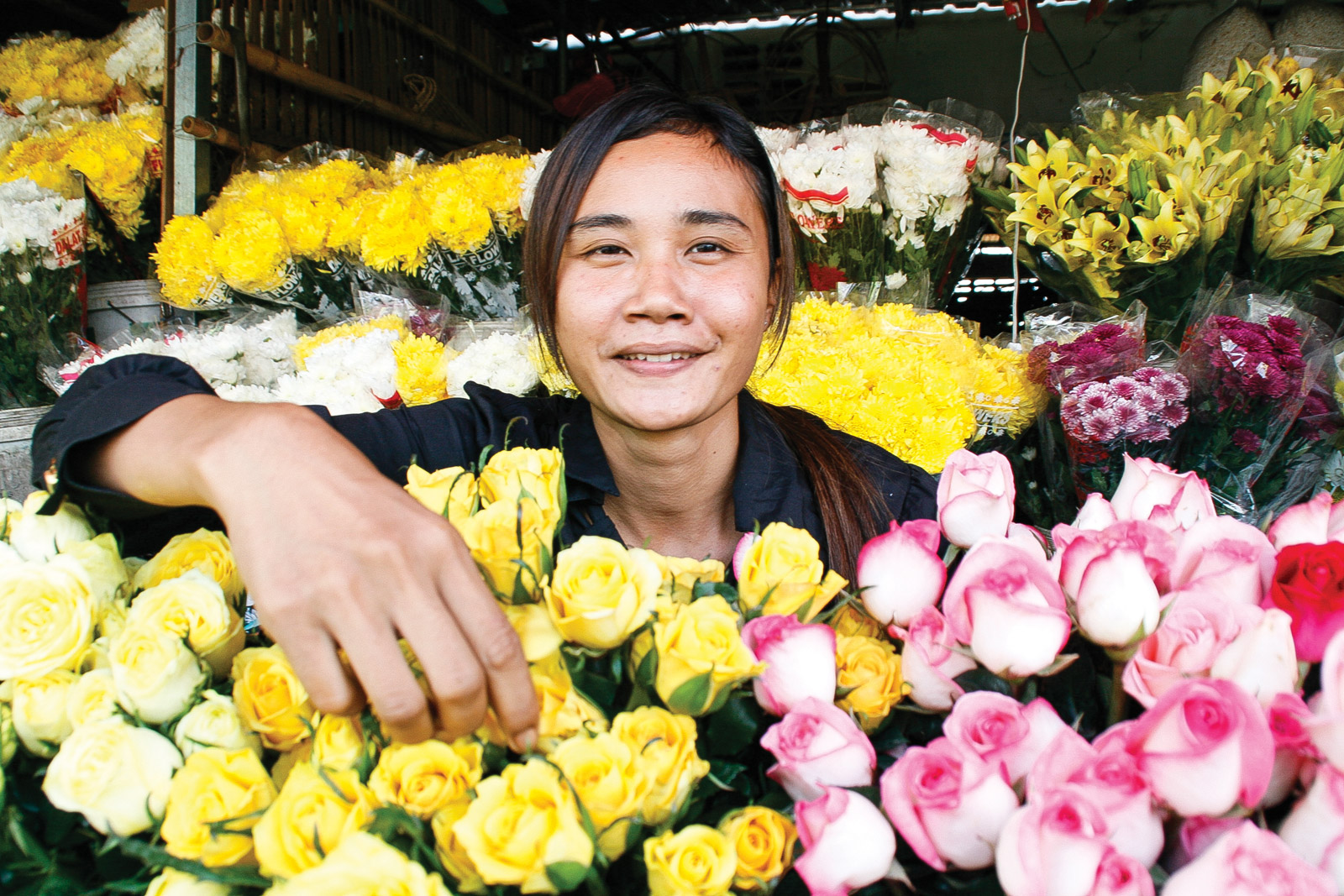 For Vong Saven, it was the push she needed to expand her business crafting jewellery from recycled paper, taking on other unemployed women who were able to generate a monthly income working from home. For Siem Reap-based pig farmer Thavry, it gave her the confidence and knowhow to reinvest her inflated earnings back into her farm, doubling its infrastructure and allowing her to significantly increase her output. The results, Lida says, have been dramatic: more than half of She Investments' graduates have been able to double their monthly revenue.
"We have two main core programmes," she says. "One is called the incubator programme, which means that we provide six months' training, mentoring and consulting to women who have a very micro-business – very small. And the other is our accelerator, which gives support to women with bigger businesses of more than four employees."
More important than the funding from She Investments and its partners, though, is the hands-on guidance from some of the leading lights of Cambodian business.
"What we do is give six-month training regarding personal financial management, goal-setting, business planning, marketing and personal development," Lida says. "And while we are training we also take them on a field trip – that means taking these women to visit a business owner, a role model for starting their own business. We also connect them to a mentor, which means that they have a six-month mentorship with our volunteer mentor. We also give them group mentoring to help them build confidence in asking questions and problem-solving and building that community."
Local energy company Solar Green Energy co-owner Khiev Thida, who graduated from She's accelerator programme two years ago, is just one of the social enterprise's success stories. Although Thida's business now helps power the lives of rural Cambodians too far removed from the Kingdom's central grid, Lida smiles fondly as she describes the budding entrepreneur as a woman initially plagued by self-doubt.
"She always said: 'Oh, Lida, I can't do this,'" she says. "She didn't believe in herself or have a proper plan for her business. But after she joined with our programme she increased her income, she had a proper strategy plan and she changed the way she talks, the way she communicates, and she's become a speaker, finding investors and raising capital. And I'm just like: Wow! She's changed so much."