–
Words by Jack Davies • June 11 2018
Despite documented cases of torture and abuse, immigration court files obtained by Southeast Asia Globe reveal that the US is sending Cambodian asylum seekers back to face certain persecution
---
In July 1992, Ly Sitha and her husband, Thavy Nhao, were visited at their Phnom Penh home by a police lieutenant named Sok Vibol as he sought shelter from the monsoon rains.
It was a politically fraught summer. The United Nations had touched down in Cambodia just a few months earlier on its $1.6 billion mission to organise the country's first elections in decades, and all factions were keen to ensure that the outcome guaranteed them a share of the spoils. While Khmer Rouge holdouts dominated much of the countryside, incumbent Prime Minister Hun Sen's Cambodian People's Party (CPP) and Prince Norodom Ranariddh's Funcinpec were the capital's frontrunners.
As rain pounded the streets outside Sitha and Nhao's home, talk turned to politics. It transpired that Vibol, the policeman, supported the CPP, while the politically involved couple favoured Funcinpec. The disagreement quickly escalated into an argument, and before he stepped back into the street, Vibol warned the couple they would be in danger if they did not switch allegiances.
What followed from this fateful encounter reads like a Hollywood screenplay in the US immigration appeals court documents on ten Cambodians obtained by Southeast Asia Globe. The stories told in these pages paint a picture of the dangers faced by Cambodians who were sent back home by a US court system that insiders say is misguided and staffed by incompetent and even fanatically anti-immigrant judges.
What is evidence of persecution to you and me, is just a random act of violence to the court
For years, the couple were the victims of repeated threats and violence from the police and government supporters. Years after that first encounter with the officer, Sitha would stand before a US immigration judge who'd ultimately send her back to a place where her husband's corpse was found in a rice field.
---
THE IMMIGRATION JUDGE ruled that Sitha "had not shown a basis for withholding of removal because she had experienced only periodic reprisals for her political activities, not persecution or torture".
"I know exactly what this person is saying, it's how you depict things," University of San Francisco law professor Bill Ong Hing, who has represented asylum seekers in countless cases, told Southeast Asia Globe. "What is evidence of persecution to you and me, to someone else, is just a random act of violence [to the court]."
Hing believes that all too often, American courts forget that their asylum laws are humanitarian documents. He believes that rather than seek to establish where protection is needed, immigration judges instead look for reasons not to provide that protection – but Hing has had some successes fighting them.
In 1987, he forced the US Supreme Court to define "well-founded fear" in the context of asylum cases. The term refers to whether applicants have reasonable grounds to believe they will be subjected to persecution if returned home.
Prior to his precedent-setting case, US courts had no written definition of what constituted well-founded fear of persecution, and as a result would more often than not take it to mean applicants possessed near-irrefutable proof that persecution was a certainty if they returned home.
Hing successfully argued that since asylum cases revolve around the question of whether the government has a duty to protect applicants, it was better to risk granting asylum unnecessarily than accidentally send eligible applicants to their death.
But even though the Supreme Court essentially adopted Hing's position in its 1987 ruling, that message is yet to trickle down to many of the country's immigration judges more than three decades on, he said – something he feels is reflected in the cases unearthed by Southeast Asia Globe.
In each case, the applicants sought protection under the Convention Against Torture. Each relayed testimony and evidence of harassment, abuse and detention at the hands of Cambodian law enforcement. And yet they were all denied protection, despite the fact that every US State Department human rights report on Cambodia from 2006 to 2016 (the most recent available) has noted annual incidents of torture in custody going into double figures. Every report includes comments from human rights organisations that claim torture and physical mistreatment as regularly used methods of extracting confessions from suspects.
By 1997, the fragile and unusual power-sharing agreement arranged in 1993 between co-Prime Ministers Prince Ranariddh and Hun Sen finally cracked, leading to the most severe bloodletting the country had seen in years. In July, exactly five years after Phnom Penh police officer Sok Vibol first sought shelter in the home of activists Sitha and Nhao, the escalating tensions between the two factions spilled over when Hun Sen deployed CPP troops against forces loyal to his co-prime minister, Ranariddh. Less than two weeks later, international media were reporting the execution of dozens of Funcinpec loyalists. In the weeks to come, UN investigators would exhume countless corpses with handcuffs on their wrists and bullet holes in their skulls. The political effect of all this killing would be an end to the dual premiership – Hun Sen's rule was now absolute.
Death threats, the vandalising of their home and even being shot at failed to stop Sitha and Nhao from leading a protest against the widely contested 1998 election results. Sitha was beaten unconscious and thrown in jail by police. Vibol paid her a visit in jail, telling her she would be killed if she continued her political activities. The couple persisted, and faced further violence, taking fire on their way to a wedding in 2000. Later that year, Vibol arrested Nhao on suspicion of supporting the rebel group Cambodian Freedom Fighters, which that same year had launched rocket and assault-rifle attacks against government targets in the capital. He was released with a warning, but Sitha had had enough. While Nhao wanted to stay and fight, his wife applied for a US visa, and soon left for America.
---
If these courts are denying Convention Against Torture protection to someone who was beaten or shot at, or whose spouse was shot, then their application should have been granted
Sitha would never see her husband again. In October 2001, her sister called her to say Nhao had gone missing. Four months later, his murdered body was discovered.
The US judge in Sitha's immigration appeal case ruled against her, finding that her application was untimely and that she was not a credible witness. The latter finding was the product of slight variations in her recollection of Nhao's arrest the morning after the Cambodian Freedom Fighters attack.
Such inconsistencies are common in cases like Sitha's, and are often a product of the traumatic experiences applicants are seeking protection from, said law professor Hing.
"One of the things that is often a vehicle to deny asylum is inconsistency in the testimony making the person not credible, and that sounds like what they were trying to do in this case," Hing said, adding that those inconsistencies often are "trivial or understandable given that the person might be suffering from PTSD or common everyday forgetfulness".
"If these courts are denying [Convention Against Torture] protection to someone who was beaten or shot at, or whose spouse was shot, then [their application] should have been granted," said law professor Hing. "I think this is a gross misunderstanding about the Convention Against Torture, and the evidence that you have found in these cases – don't sell yourself short, if it sounds like torture to a layperson, it is torture… It's an unrealistic approach of these courts to ask for more."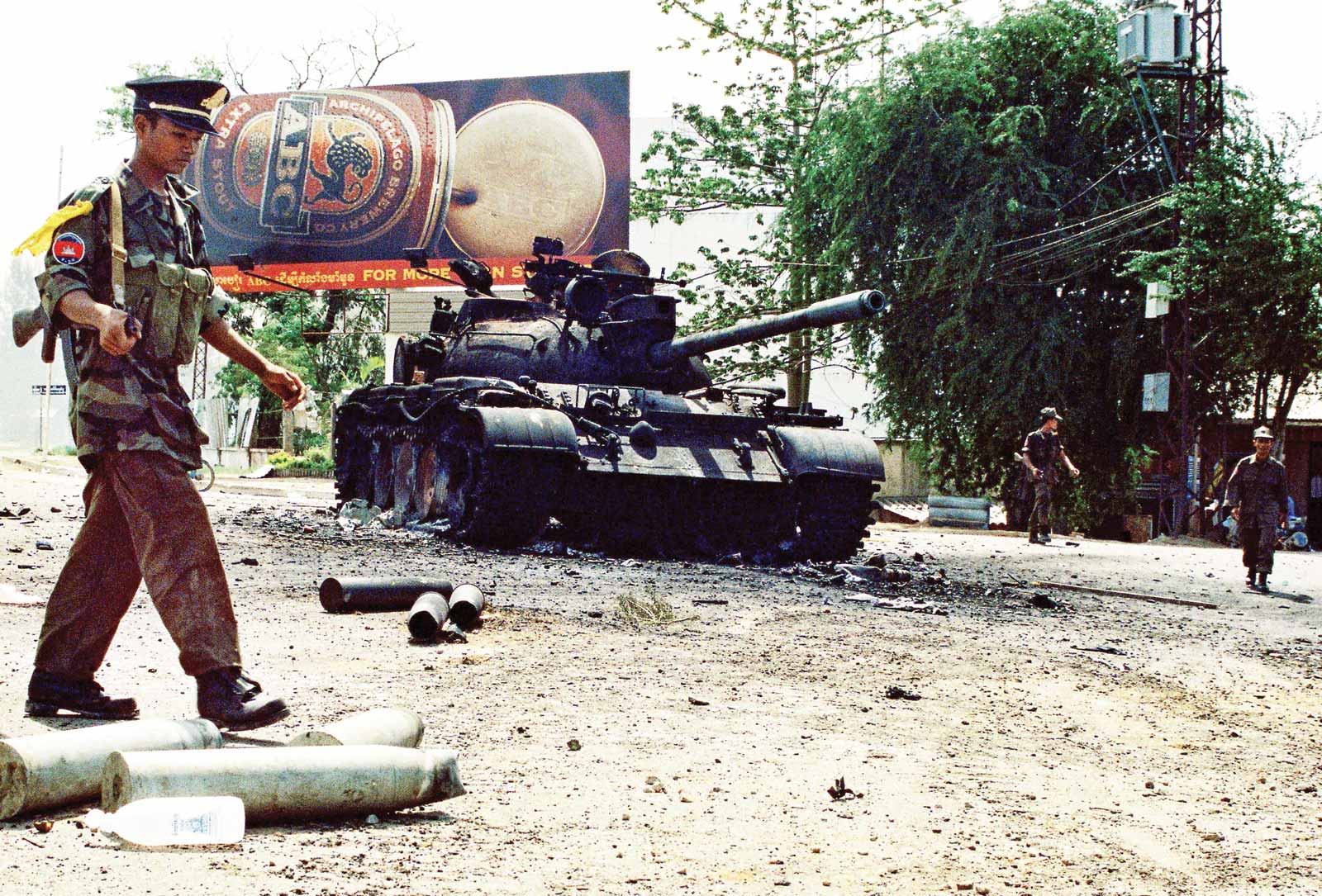 That misunderstanding may be thanks in large part to the lack of aptitude among many judges staffing immigration courts.
"I don't want to disparage all of them," Hing said. "But generally speaking, across the country I would say that the calibre of the applicants for immigration judges is far lower [than for other judgeships]."
In a 2016 interview with The Asylumist, a blog maintained by US immigration lawyer Jason Dzubow, Paul Wickham Smith, former chairman of the Board of Immigration Appeals, said part of what attracted him to his career path was that it didn't require him to pass a bar exam.
But immigration lawyer Jay Stansell, who has spent years living and working in Cambodia, told Southeast Asia Globe there is a darker, more fanatical side to the immigration courts, one that is rooted in a belief that undesirables must be kept out of the United States at all cost – be that because of their race, origin or political orientation.
"I saw a Salvadoran guy with cattle prod marks on his chest and [the judge] said, 'You could have done it yourself,'" Stansell recalled. The lawyers working for the government on such cases – trial attorneys who often end their career as immigration judges – were gripped with a similar zeal, he said.
"It's crazy. We'd win cases and they'd appeal as though, 'We are the last line of defence between our communities and these awful people Jay wants to have as neighbours now'," he said, describing what he believed the state immigration lawyers he would face down in court viewed their job descriptions to be.
Buntha Ly's story is just as tragically cinematic as that of the married activists. An immigration court found his story credible but ultimately rejected his application.
Ly was press-ganged into the army in 1983, and ten years later was offered the position of second lieutenant in the Cambodian police's nascent drug squad by then-Secretary of State for the Interior Ministry Ho Sok, with whom he shared his royalist political affiliation. He did so well in his new role that by 1996 he was receiving death threats from a CPP-aligned tycoon whose 100-kilo stash of dope he'd confiscated. The following year, Ly's political godfather, Ho Sok, was shot dead on the ground floor of his own ministry during the July coup against Funcinpec.
By 1999, Ly's luck was unravelling. He was ordered to seize 100 kilos of opium, which was subsequently impounded, and arrest those smuggling it. The CPP-appointed head of the anti-drug department, Heng Pov – described to the Cambodia Daily by an ex-municipal police chief as "a man of sweet words, with a sweet voice, but a brutal heart" – came under mounting pressure from foreign embassies to burn the stash, which he appeared to do. But Ly discovered that the opium was swapped out at the last minute on Pov's orders.
He started working with a colleague, Savoeun Sar, to uncover Pov's buyer. But Pov, having learned the pair were on his trail, warned them to keep their mouths shut, but details were eventually leaked to the public regardless. After the leak, Pov ordered Sar to investigate an incident report. Sar was shot at the scene and had opium planted on his motorbike. Sar survived, only to have Pov accuse him of being a drug dealer. Fearing he would "suffer the same fate as Sar", Ly eventually left Cambodia for the United States in April 2000.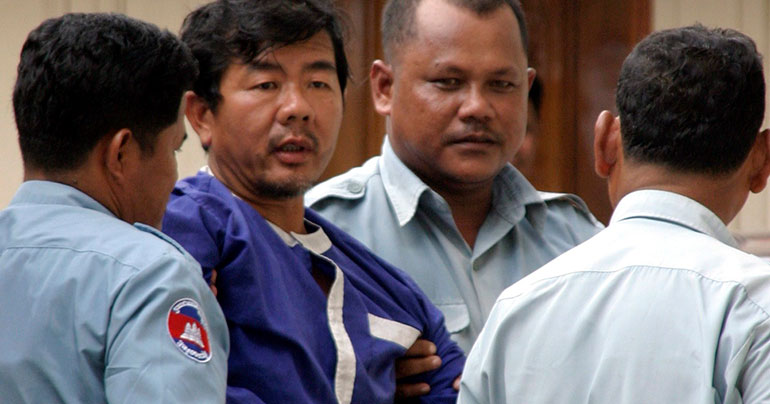 Ly was ruled ineligible for protection by an immigration judge who decided Ly knew the risks of the job when he signed up for it.
Hing is not convinced: "That's ridiculous. Of course being killed is definitely within the definition of torture."
But if these applicants have such strong cases and the judges are so out of line, what were their lawyers doing in all of this? The answer likely lies in the fact that the vast majority of potential deportees in America never see a lawyer. Due to a legal quirk, deportation cases are viewed as civil disputes between the government and the deportee, rather than criminal cases. Those who would otherwise be defendants have a right to legal counsel but not the right to have it provided for them.
As Jay Stansell – the former public defender and immigration lawyer – put it: "You could get charged with stealing a can of beer and get a public defender and a jury trial, but if you're being sent back to a country where you fear getting killed when you get off the plane, you have to pay for your own attorney. A huge number of people are unrepresented."
Despite the American government's own assessment that Cambodian law enforcement regularly employs torture, Cambodians are being sent back into the lion's jaws.
Washington does this without furnishing deportees with a lawyer to make their case before a court system seemingly rigged against them. And with the anti-immigrant rhetoric bellowing from Trump's White House, change may be a long time coming.
"Certainly, there are people that raise this all the time," said Hing. "But we're going in an opposite direction under Trump."