Analysts say appointment of Idrus Marham is an attempt by the president to garner support from Indonesia's second-largest party ahead of next year's election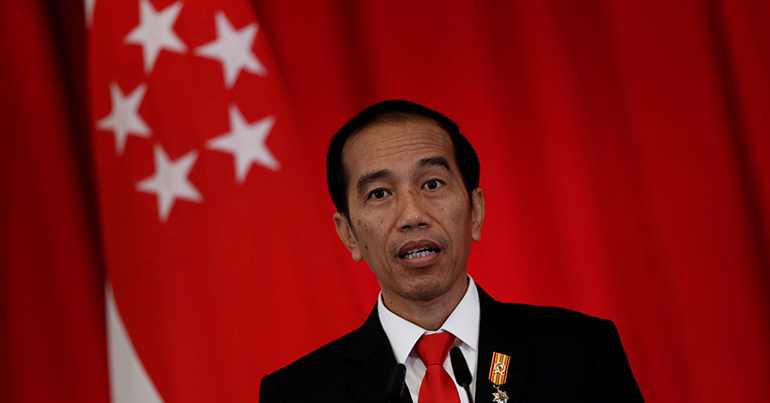 Indonesian President Joko Widodo reshuffled his cabinet on Wednesday morning with the inauguration of two new members.
Former Golkar secretary-general Idrus Marham was appointed as the social affairs minister, the Strait Times reported, to replace Khofifah Indar Parawansa, who is running in the East Java gubernatorial election.
Indonesia is led under a coalition of two major parties — the Democratic Party and Golkar, the second-largest party which holds 16 per cent of the seats in Parliament.
The president was also seen to turn to the military to fill out the rest of his cabinet, appointing two ex-generals in the reshuffle.
Former military commander Moeldoko was appointed to replace Teten Masduku as chief of staff, and Agum Gumelar was added as a new member to the advisory board, the Jakarta Globe reported.
Although the changes may not seem significant, the Jakarta Post has described the reshuffle as having potentially "enormous implications", saying these key players are tied to the president's political survival.
In appointing Marham, the president has increased the number of Golkar party members in his cabinet from two to three.
In an interview with the Jakarta Globe, Djayadi Hanan, a political analyst from Paramadina University, said he believes the president will not be the only one to benefit from this new arrangement.
"Jokowi can now be assured of a solid [political] support from Golkar… whereas Golkar will now have better access to power. This will help the party consolidate before the 2018 and 2019 elections," said Hanan.
Moeldoko, however, is a different kettle of fish.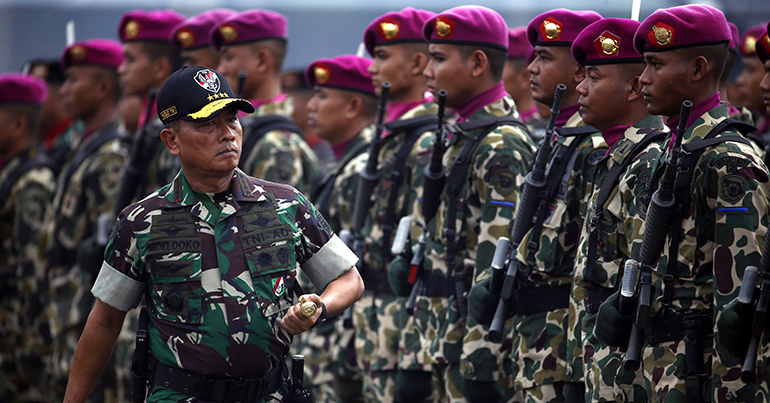 Coming to the position with years of experience leading Indonesia's armed forces, the former commander could prove to be rather useful to the president, who by contrast has no military background.
The role that Moeldoko is assuming would also see him essentially becoming Widodo's right-hand man, a shift in power that has reignited talks, the Strait Times said, that the general may make a run for vice-president.
The president also made a non-cabinet change with the appointment of Air Marshal Yuyu Sutisna to Air Force Chief of Staff.
Related reading: