Touching down in Singapore for a work trip or holiday can feel a bit like stepping into the future, with its polished streets, architecture reaching to the heavens and easily navigable MRT system. For visitors seeking neighbourhoods to explore and a place to return to at night, the bustling city also provides a peek into history and cosy quarters to lay one's head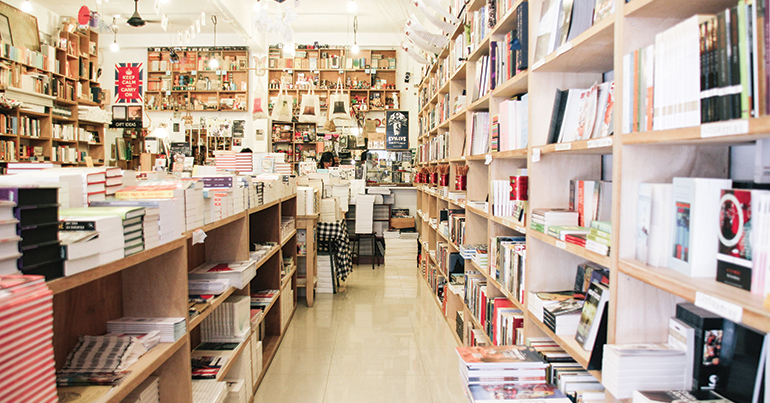 Where
to go
Hop on the MRT to the Tiong Bahru neighbourhood for a quiet afternoon of window shopping and cheap – and divine – eats.
The first stop in this part of town is the renowned Tiong Bahru Plaza. Making their way through the ground floor of the plaza, visitors find a variety of fresh flowers – sunflowers, orchids, roses – as well as hanging and potted plants. Farther along the strip of small stalls, fresh cuts of gourmet beef, chicken and pork are on display from vendors that include the landmark Deon's Butchery.
Up the escalator to the first floor, hungry tourists indulge in Singaporean specialties like the fragrant porridge from Hwa Yuen Porridge or a plate of the acclaimed Hainanese chicken rice topped with hot chilli sauce, which happily fills the memories of visitors to the city-state.
A short stroll down the lane is a treat for bibliophiles that can't be missed. Independent bookstore BooksActually specialises in "obscure and literary works". Outside its doors is a vending machine with neatly wrapped books that can be purchased with a few Singapore dollars for a surprise read. Inside, many of the titles lining the bookshelves are by local authors and artists published under the store's own Math Books Press imprint. These titles cover LGBTQ issues, heartbreak and unrequited love, and include unorthodox collections of poetry like A Field Guide to Supermarkets in Singapore, by Samuel Lee. It's near impossible to walk out of the inviting shop without a bag full of books that will bring nostalgic tourists back to memories of their getaway to the tropical nation.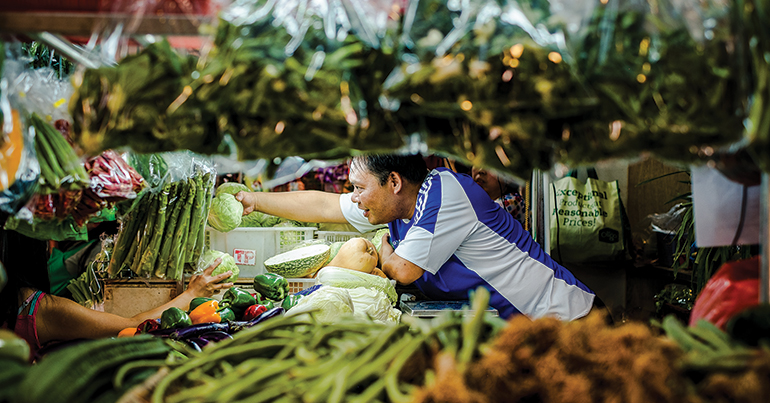 There are plenty of boutique clothing shops, such as Nana & Bird, innovative places to have a tipple, such as Neat Salon & Bar, and high-end coffee shops to keep you wandering Tiong Bahru's quiet streets for hours. Wrap up a day on the town at Plain Vanilla Bakery, where the red velvet cupcake is one of the shop's greatest hits; other mouth-watering cupcake flavours include salted caramel, Earl Grey lavender and dark chocolate ganache – available in handheld or bite-sized portions. Their rich cupcakes, arguably the best in Singapore, are sure to sweeten any holiday. 
Where to stay
All roads in Singapore once led back to "mile zero", where the city-state's grandiose General Post Office building hovered above the Singapore River on one side and the expansive bay on the other. Mail was sorted above marble floors while the adjacent Fullerton Light lighthouse guided boats ashore to tie up at a pier.
In the 1970s, this all came to a halt, and by 2001 the site was transformed into the luxurious five-star Fullerton Hotel – the true centre of Singapore, recognised in 2015 as a national heritage site. The monument is a piece of historical pride to locals and an inimitable place for travellers to cast their anchors to rest, dine at an array of gourmet restaurants and relax with revitalising treatments at the hotel spa.
In each modern suite, visitors enjoy a digital menu featuring room service, spa treatments and more, making it possible to plot out a stay and make paperless payments from the comfort of a guest room. A selection of newspapers is delivered to the door each morning, so guests can catch up on current events at a private desk over a hot cup of coffee from the mini bar after enjoying a dip in the en suite Jacuzzi.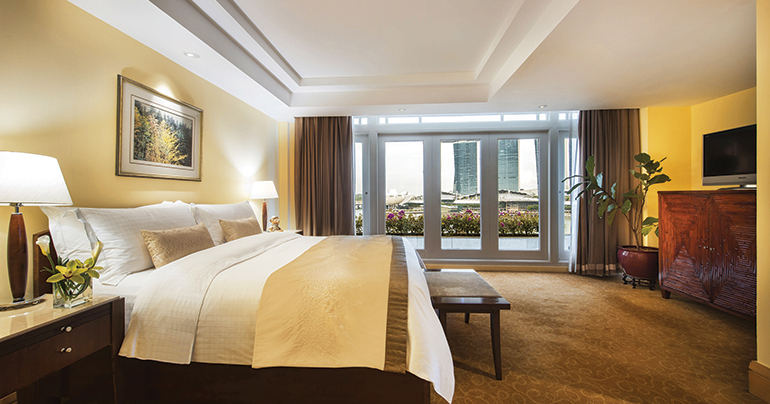 The hotel's most prestigious guests can step into the Presidential Suite by way of a private lift to enjoy a sitting room accented by orchids – the national flower – as well as Peranakan-inspired dark wooden furniture, a conference table and a mini grand piano for when business is over. French doors lead guests out to a sweeping private balcony overlooking Marina Bay. A discrete hallway separates the main entry from the suite's private quarters, host to an opulent master bedroom and a master bath of polished marble, and featuring a large Jacuzzi and an elevated study perfect for poring over the morning papers.
[manual_related_posts]
All guests can enjoy a sunrise swim in the 25-metre outdoor infinity pool in front of the Fullerton's classical Doric columns with enchanting views of the Singapore River, part of the green corridor of the city-state, and a vibrant park beyond. Guests are also welcome to the adjacent Fullerton Bay Hotel rooftop pool – a short walk away through underground tunnels – perfect for an evening swim or dip in a private hot tub while sipping cocktails and soaking up the magnificent nightly outdoor light and water show on the bay.
For an afternoon treat, meet with a wellness expert at the hotel spa. After discussing specific needs – aches, stress healing – guests enjoy a tailored aromatic massage on a heated bed in private quarters, sure to relax and rejuvenate. Then, head to the hotel's old lighthouse, now home to The Lighthouse Italian restaurant, for food, drinks and a 180-degree view of the city beyond.
This article was published in the September 2018 edition of Southeast Asia Globe magazine. For full access, subscribe here.