Babel Guesthouse is situated in one of the most relaxing areas of Siem Reap. With 22 newly redecorated rooms we offer our guests a peaceful atmosphere in our tropical garden with a charming bamboo restaurant.
Operating for more than ten years, Babel Guesthouse is run with an active focus on Responsible Tourism. We constantly seek to provide benefits from the tourism industry to the local community in Siem Reap. We only hire local staff and drivers. They all receive plenty of training, English classes two times a week and they are all offered the opportunity to be sponsored with higher education. They have good working conditions, health insurance, fair salaries and flexible working hours to enable them to continue their education. We support good projects in town that actively focus on Responsible Tourism. In our Tour book for all our rooms, we recommend not only tours to the temples, but also visits to other wonderful projects that create jobs and a good future for Cambodian people.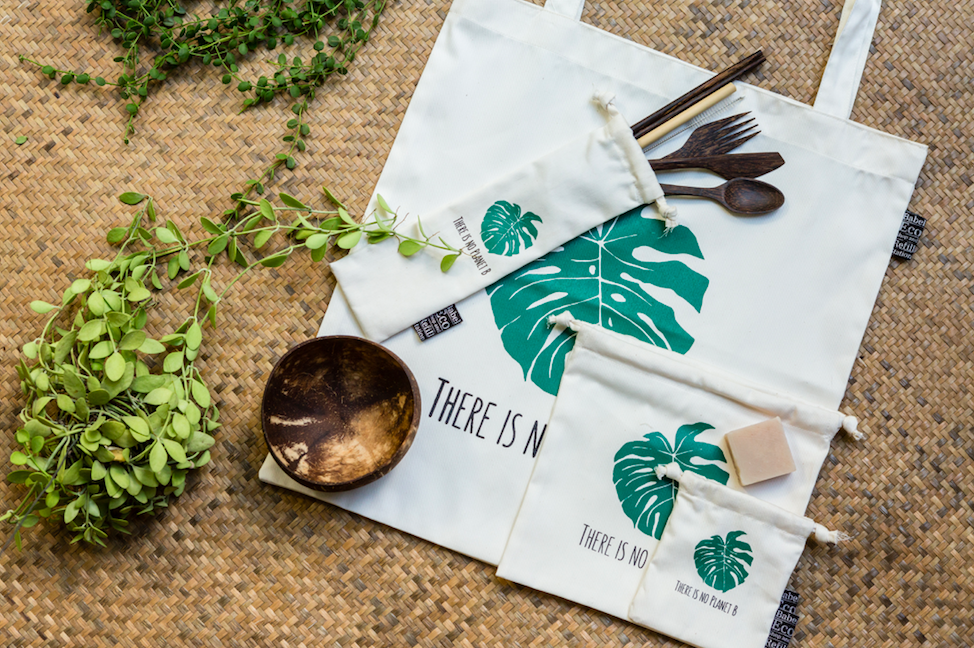 Eco-friendly initiatives
We are an Eco-friendly guesthouse, doing our best to cause as little damage as possible to the area in which we operate. We have several initiatives to reduce our impact, like using Bamboo straws, providing free water refill, using biodegradable garbage bags, take away boxes and cutlery. We recycle all our soft plastic to HUSK Cambodia and the plastic bags from guests to Rehash trash. We donate our used cooking oil to Naga Earth, who produce Eco-friendly bio diesel from it – that we buy back and use for our generator. Every year staff and Tuk Tuk drivers at Babel do several garbage-picking events together with big and small groups from all over the world.
Babel Eco-shop and Refill Station
Babel Guesthouse have now brought the sustainable approach one step further – and started Cambodia´s first Bulk store – "Babel Eco-shop and Refill Station". Our customers can bring their own bottles to fill up with necessities like shampoo, conditioner, shower gel, lotion, laundry detergent, dish soap, mosquito repellent and so on, instead of buying each product in new bottles every time, which creates more plastic trash.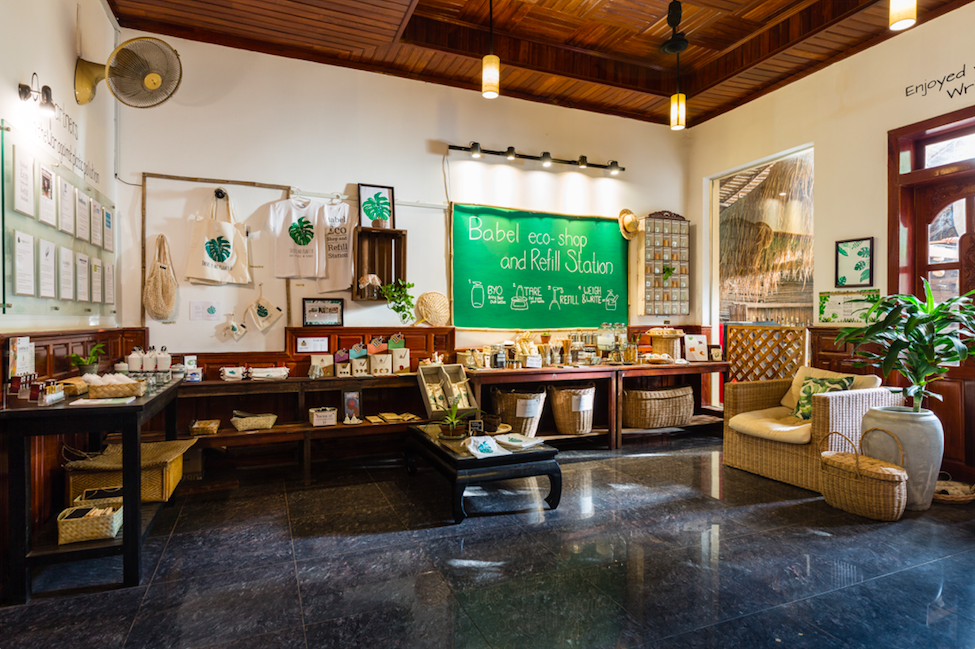 We will also have alternatives to plastics, such as Bamboo toothbrushes, Bamboo straws, Aluminum water bottles, Tote bags, Cutlery travel set, Coconut bowl for street-food, Shampoo Bars, Charcoal to replace toothpaste, Natural Alum stone to replace deodorant – to mention a few.
Most of the stuff in our shop is locally made in Cambodia. Our main partners are Naga Earth, Kambio Nature, Dai Khmer, Friends International, Only One Planet Cambodia, Rehash Trash and Plasticfree Cambodia. We also work with Superbee from Chaiang Mai in our neighbor country Thailand. And we totally have to mention Better Moon Refill Station – our big source of inspiration in Bangkok.