When the ambulance arrived at full speed at a Vientiane coffee shop on 29 April, first responders found what looked like a dead body. 
It was 25-year-old democracy activist Anousa "Jack" Luangsuphom. Jack was shot twice, including once in the face, by a gunman just minutes before the medical staff arrived. Though the young activist's friends said the shooter was known to them, an official investigation of the attack has, so far, produced no updates in nearly two months.
"I survived the attempted murder, and that day changed my life forever," Jack wrote to Emilie Palamy Pradichit, founder and executive director of the Bangkok-based rights group Manushya Foundation. "I will never give up my activism. We, Lao people, want democracy and freedom!"
A few weeks after this attack, on 17 May, Lao political activist Bounsuan Kitiyano, 56, took his last breaths near a forest in Ubon Ratchathani, northeastern Thailand.

Bounsuan was apparently shot three times while riding a motorbike. Villagers found his lifeless body and contacted the authorities, who have yet to establish firm leads as to who killed the activist and why.
Since the 1975 end of the Vietnam War – known in Laos as the American War – communist Laos has remained among the most repressive countries in the world, with strictly limited freedom of speech, press and religion.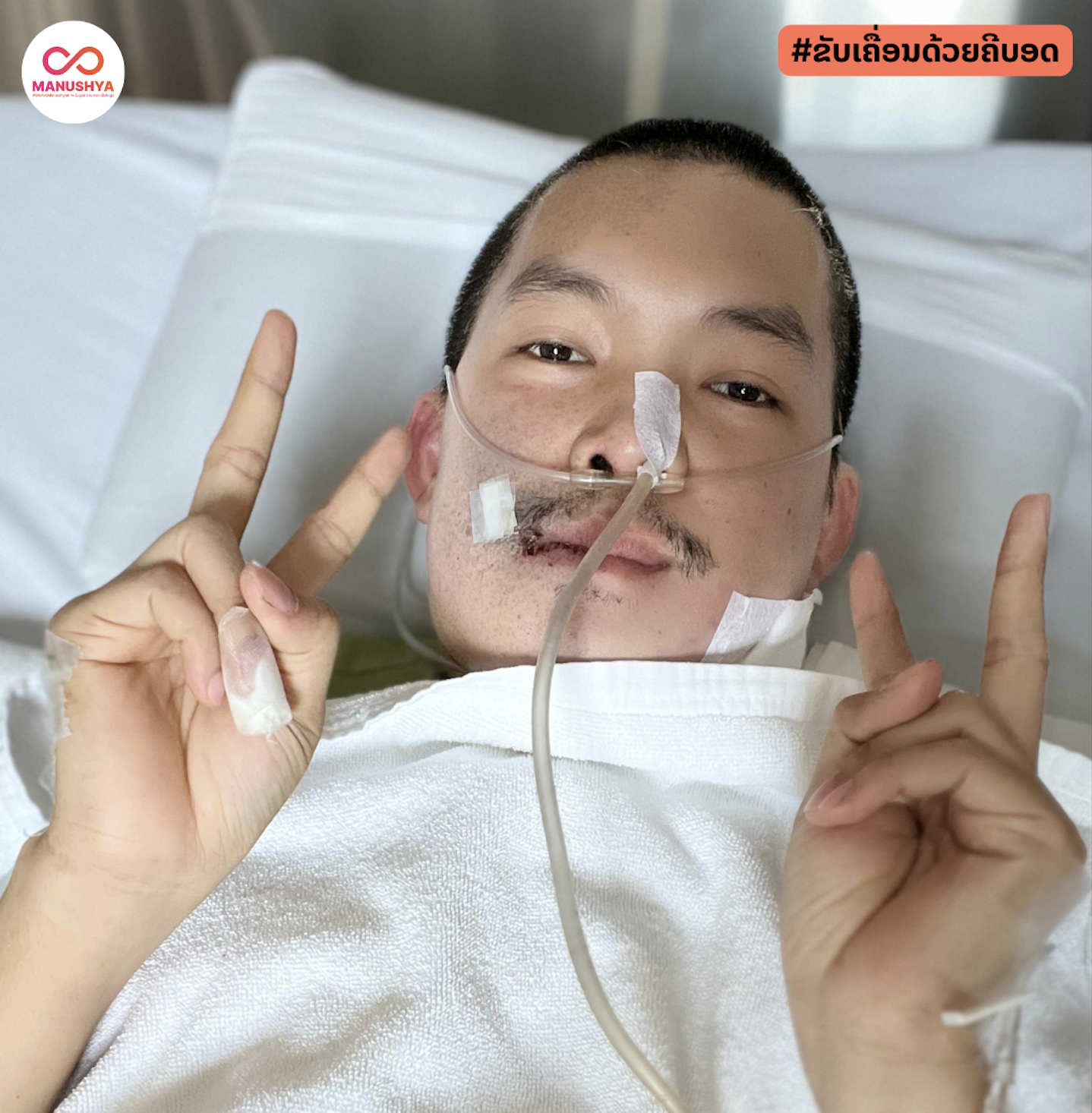 While political and freedom repression against Lao activists is not new, these two recent cases of murder and attempted murder of political activists made the world gasp.
Some believe the Lao government is escalating a crackdown to silence dissidents ahead of its upcoming turn as the rotational ASEAN chair. Others simply weren't surprised to see the continuation of a decades-long campaign of persecution of political criticism.
Lao activists such as Bounsuan have fled to Thailand for decades. But as the kingdom lacks a formal protection system for refugees – and its own people are often themselves fleeing as political dissidents – Lao exiles seeking haven on Thai soil often find an insecure, marginalised status.
"The political activism and the protection of Lao political activists in both Laos and Thailand is a sensitive issue," said Thanachate Wisaijorn, head of the government department at the Faculty of Political Science at Ubon Ratchathani University. "It's never brought up to the table in bilateral meetings."
Today's activism
While the countries' authorities keep their grip on political narratives, Lao youths are starting to move the waters.
As the Covid-19 pandemic hit in 2020, Laos saw rapidly increasing inflation and a dramatic decrease in employment rates, all of which prompted citizens to share their concerns on the internet. Groups of youths created social media pages to allow their peers to openly share criticism of the Lao government, such as Jack's popular Facebook page Empowered by a Keyboard. 
These youth-led corners of the internet are a new generation of democracy supporters who are finding new ways to raise their voices. Through social media and the internet, these activists gather online under anonymous profiles to speak about economic, political and social issues.  
Jack is part of this scene. But in his case, even speaking from behind a screen appears to have not been enough to spare him. The shooting has left others to fear not only for themselves but also for their families' safety.
Pradichit from Manushya Foundation helped Jack's evacuation of Laos in May after hospital staff left a bullet in his chest, allegedly hesitant to provide treatment once they realised who their patient was.
The foundation is now working with other human rights organisations and a team of lawyers to file a lawsuit against Vientiane's Mittaphab Hospital for negligence in Jack's case. According to their allegations, the Lao hospital failed to provide Jack with food since the police visit on 3 May. Pradichit says the chest tube installed the night of the shooting was never changed, causing severe infections and blood clots in Jack's body. 
"His medical conditions were really bad. The hospital in Laos would have let him die," she said.
Jack is now fully conscious but unable to speak due to the permanent damage to his tongue caused by one of the bullets. He now communicates via text messages or written notes. 
Although he wants to continue living in Laos and advocate for democracy, after his near-brush with death, rights groups helped extract him from the country to receive medical treatment. His current location is concealed for security reasons.
"Jack doesn't want to be relocated," said Pradichit, who is currently supporting Jack with legal and protection processes to ensure his safety. "He doesn't understand why he had to start his life from scratch when he had done nothing wrong."
Unlike Jack, most other outspoken Lao activists, including Bounsuan spent decades in exile. Many of them are recognised UN political refugees in the U.S., Germany, Australia and Canada, but Bounsuan decided to stay in neighbouring Thailand so he could join the former Free Laos group, a dissident organisation active among the 1980s diaspora that advocated for a return to monarchy over communism.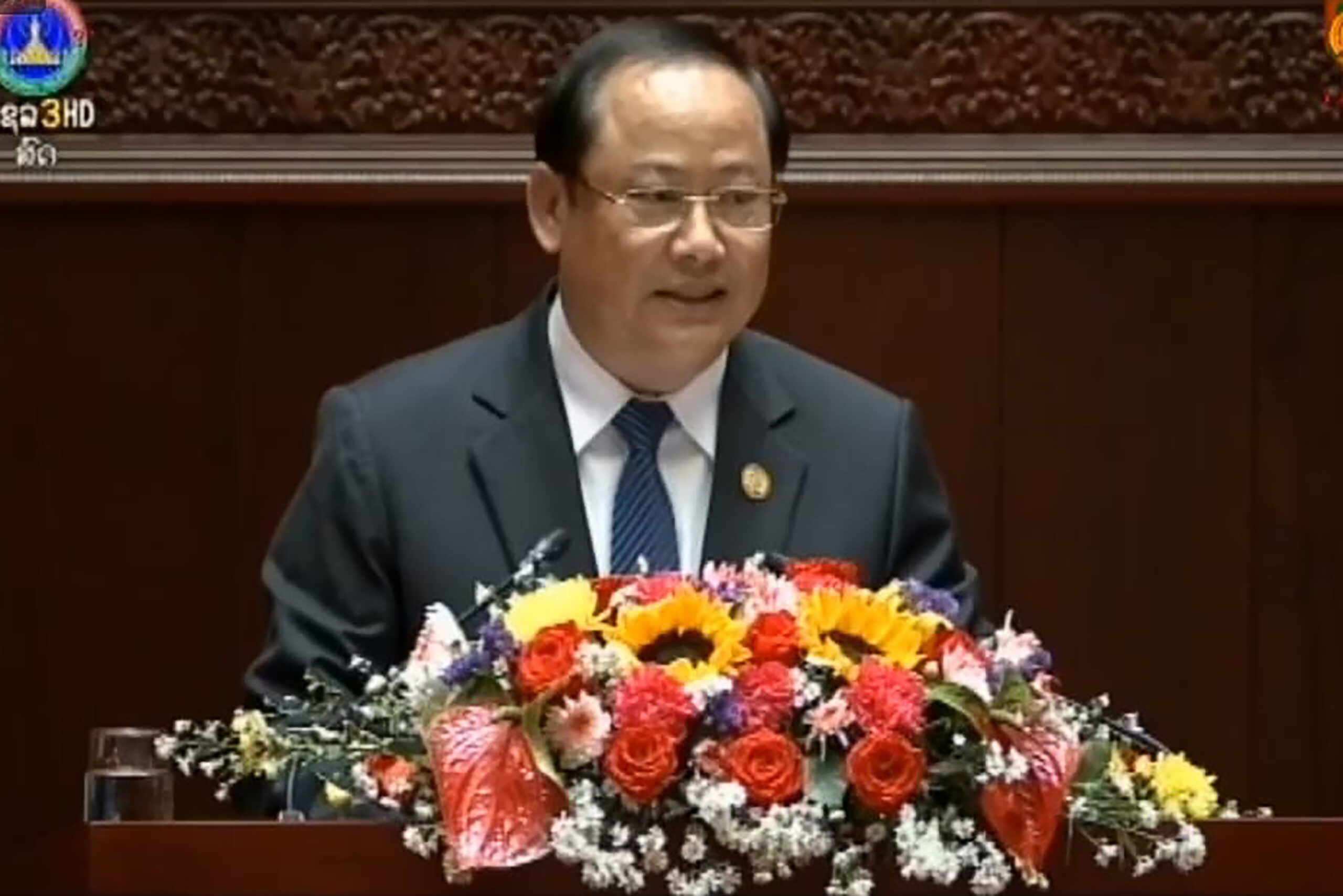 An unsafe past 
The Lao People's Democratic Republic is one of only five remaining communist countries in the world along with China, North Korea, Vietnam and Cuba. The government is ruled by the Lao People's Revolutionary Party (LPRP) in a closed, single-party system. 
The modern state is the legacy of the Pathet Lao communist insurgency, which had fought through independence from the French protectorate, two decades of civil war and U.S. bombings during the Vietnam War – or American War.
This communist victory was followed by a period of great poverty, along with an exodus of thousands of people escaping retribution for siding with the U.S. and royalists during the war. They were the first generation of state dissidents. That was especially true for the Hmong ethnic group, which fought alongside the U.S. against communism and has since been regularly persecuted by the state and excluded from public employment.
Thai national archives recorded 120,000 registered Hmong people crossing from Laos in the early 1980s, but according to Thanachate, there were many more. The Thai government would support them for five years as political refugees, he explained, but their protection didn't last long.
"We must be aware that the state relationship between Thailand and Laos was not good at that time," Thanachate said. "That was until 2009, when Thailand facilitated the Hmong repatriation in Laos."
For years, the Lao government mostly focused on persecuting Hmong as the state enemies, though that pressure eased with their safe repatriation. Meanwhile, a new generation of Lao political activists had been born – and were beginning a small pro-democracy movement.
Laos was about to see a new wave of political activism, with Jack being one of many young human rights defenders in the country. Attacks against political activists, however, continued incessantly throughout the decades.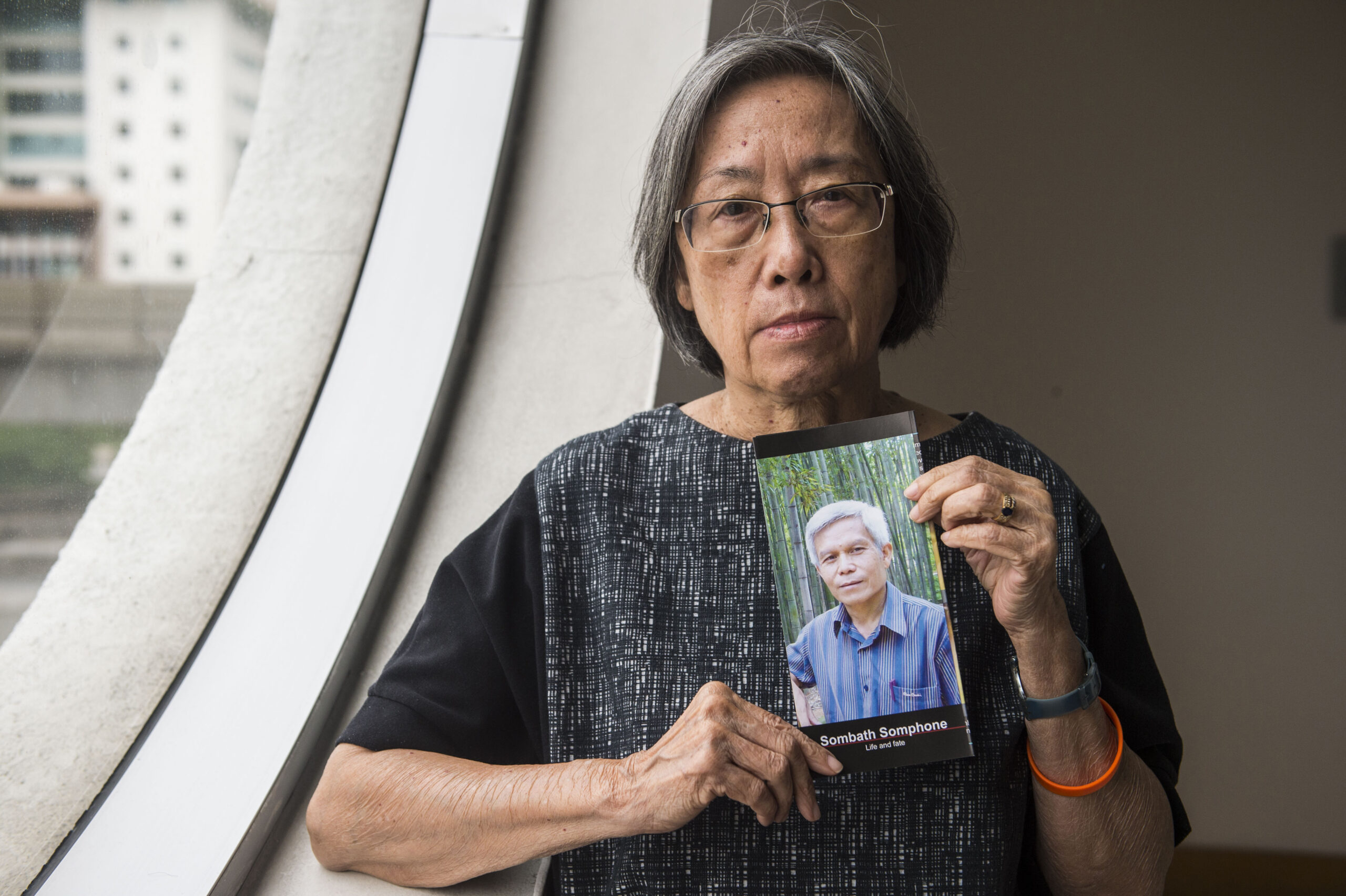 Human rights violations continued
This year, Bounsuan's death could be the latest of these brutal attacks. Human rights organisations have condemned the murder and called for the Lao government to run an independent and impartial investigation. 
The most prominent case of politically motivated assault was the enforced disappearance of human rights defender Sombath Somphone, who was abducted from a police checkpoint in Vientiane in 2012.
More than a decade later, no one knows his whereabouts.
In the meantime, environmental activist Houayheuang "Muay" Xayabouly remains in prison after pleading guilty to state defamation for criticising the government on Facebook for corruption and its poor response to the 2019 flooding in Champasak and Salavan provinces. The whereabouts of Lao pro-democracy activist Od Sayavong, who disappeared in 2019 after returning to Laos from Thailand on a visa run, also remains unknown.
Chue Youa Vang was murdered in 2021 allegedly by the Lao authorities for his work on finding one of the four Hmong people who mysteriously disappeared in March 2020.
As of last year, the Lao government has reported only three political prisoners, who remain in detention for treason, anti-state propaganda and unauthorised protests.  
Many more cases have gone unreported both in Laos and Thailand. Human rights groups within Laos are only allowed to operate under government oversight, which normally restricts their investigative power and has never welcomed international oversight in cases involving Lao activists. 
In the shadow of silence, Lao democracy and human rights advocates continue to walk lightly. 
Jack is now undergoing a series of life-saving surgeries. He is not yet out of danger, but as human rights groups are increasing pressure on the Lao government, his call for democracy continues to be clear.