Appy days
The premise of Flappy Bird is simple. A player taps their phone screen to keep a cartoon bird afloat, bounding through narrow corridors of green pipes that become increasingly difficult to navigate.
Seemingly juvenile, Flappy Bird was at one time the top game on Apple's App Store in 100 countries, and reportedly made upwards of $50,000 a day from advertisements. However in February 2014, its creator, Dong Nguyen, of Vietnamese developer dotGEARS, took it offline in a dramatic, highly-publicised move, telling Forbes that the game was hopelessly addictive and had become too big for its own good.
Games like Flappy Bird are becoming increasingly popular as smartphones and mobile devices infiltrate modern life. They are easy to pick up, playable in short bursts of time and are often free. Mobile games raked in $34.8 billion last year, accounting for 85% of the total app market, according to research firm App Annie.
Tech-centric Ho Chi Minh City, looking to get a slice of the pie, has seen its share of mobile app studios crop up in recent years. Studios in the southern Vietnamese city are often little more than a handful of employees operating out of converted apartments, but they are elbowing their way through a saturated market. The industry, though, is fickle and often these studios must take on outsourcing work to stay afloat. "You see a lot of these studios building solutions for brands, agencies and companies [that] are outside Vietnam," says Anh-Minh Do, former managing editor for Tech in Asia.
Still, the lure of striking gold in the new frontier of mobile technology is strong. "There's a sense in Vietnam of 'I want to be my own boss'," says Do. "Everyone wants to be an entrepreneur."
Fuelled by ramen: Guava7
"This is our source of energy," says Guava7 studio founder Thai Phong, holding up a box of instant noodles. The office of Guava7, situated on the seventh floor of the Ruby Land Building in Ho Chi Minh City, looks more like an apartment than a studio. Dimly lit, with developers hunched over their computers, it has the atmosphere of an intellectual's man cave – how the garage of Larry Page and Sergey Brin must have felt when it served as Google's first office in the late 1990s.
Before founding the studio, the soft-spoken Phong was an employee at Ho Chi Minh City mega-developer Gameloft. A lifelong fan of games (he cites Super Mario Bros. as his all-time favourite) his luck turned after submitting an application to Gameloft, which gave him a week to create a game from scratch. Phong responded with a Tetris-like block-stacking game and Gameloft offered him a job, jump-starting a career that would take him from entry-level developer to department head of programming. By 2012, after six and a half years, he was ready to branch out on his own.
"I wasn't nervous," says Phong, speaking of those first days away from Gameloft. "And I think that's how a lot of people are when they start their own company, because of all the energy, motivation and passion. We don't think we are afraid, or scared of anything – we just want to do it." He adds that Ho Chi Minh City, with a high density of programmers and robust education system, was always going to be home for the new studio.
Guava7 has gone from four employees to seven, with two dedicated game designers that oversee the creative process. However, in a team as small as this, everyone contributes ideas. "We ask ourselves, 'What are the top games at the moment? How can we make them better?'" says Phong. Their most popular title to date is Game42, a board game collection that was named a best free iPad game by CNET.
The team's newest project is an app that lets users play with a variety of cats – petting them, playing with them, feeding them chili and watching them run haywire. Perhaps the best part of the game is its customisable fashion feature, which lets players dress up their cats as pop culture icons – notable examples include Professor Dumbledore from Harry Potter and the late US rapper Notorious B.I.G.
After a rocky 2015 – business was down and a co-founder quit – Phong has laid the groundwork for a new brand, Genix. "I wanted to start from scratch, have something fresh," says Phong. "Guava7 is an old brand, it's had some achievements, but it's growing old without much more to show." The new brand is the same team of designers. But, Phong says, being the "new kid on the block" may offer a much-needed boost of energy.
SpiritBomb
Ngo Minh-Quan, sporting a polo shirt, khaki shorts and flip-flops, could pass more for a Los Angeles skater than a Ho Chi Minh City app developer.
The SpiritBomb studio founder lights up when asked about the inspiration behind starting his own company. "I wanted to make the coolest game ever," Quan says, recounting the first days of the studio in 2013. "I think that most game developers start with those kinds of big dreams." Before SpiritBomb, Quan worked for big game studios and, in his free time, worked on his own projects – a mobile racer named Highway to Hell, for example – some of which received "a few hundred thousand downloads within several days."
Like many app studios, however, SpiritBomb did not see the astronomic success of Flappy Bird, and took on outsourcing gigs to pay the bills.
Business picked up with 2014's Nova Strikers, a sci-fi spaceship shooter reminiscent of Space Invaders. Then came Ban Tau La, literally meaning "shooting strange ships," a naval artillery game where players shoot endless waves of animated, anthropomorphic ships. The studio donated Ban Tau La's proceeds to families of Vietnamese sailors.
Though they are still involved in outsourcing work, SpiritBomb has big plans for the future. The studio is putting most of its energy into Okimon: Monster Trainer, its tentatively-titled Pokémon shoot 'em up hybrid that Quan believes will dominate the creature-collecting genre, especially in South Korea where there is a noticeable appetite for these games.
The team – seven full-time and two part-time employees – all contribute ideas to Okimon: Monster Trainer, often drawing inspiration from other games such as Nintendo's Yo-kai Watch. Their best ideas, however, often come from unexpected sources of inspiration. The "CrazyFanGirl" monster, for example, was inspired by star-struck Vietnamese teenagers fawning after Korean K-pop stars. And "ButtFace" came after a designer had grown weary thinking of new ideas.
SpiritBomb is banking on Okimon: Monster Trainer to cultivate a loyal following. Quan says the payoff on a more in-depth game can justify the six to eight months it may take to tweak customisation details and user-to-user interaction, as long as "the game is good enough to bring high revenue per user." In essence, the longer someone plays the game, the more money the studio makes.
When Quan and the team are not designing games, they are playing them, often meeting outside of work in internet cafés to play Starcraft. "Sometimes we get bored playing against each other," Quan says, "so we like to find new opponents."
All work and all play: Apps Cyclone
The Apps Cyclone office, tucked away in Ho Chi Minh City's Tan Binh district, is bustling with employees coding, designing and play-testing. There is a PlayStation 3, a beaming Apps Cyclone sign ("Where cool ideas dance") and dry-erase boards with hieroglyphic graphics, formulas and flow charts. Tucked away in a corner is a dejected-looking ping-pong table. "We wanted it out in the open, but ended up having too many employees," laments co-founder Lan Pham.
In their meeting room, Apps Cyclone's three co-founders describe what goes into running a well-oiled app machine.
Pham works a minimum of 16 hours a day, seven days a week, he says, citing coffee as an indispensable asset. But co-founder Tuan Nguyen says that, when you design games for a living, it can be hard to define what is work and what is play. As the team is always play-testing their products and thinking of new ideas, the separation between work and life often becomes blurred.
App Cyclone's products include Banh Chung, a Vietnamese version of puzzle game 4 Pics 1 Word, where players are shown four images and must come up with a correlating keyword. The game, says Nguyen, was not purely motivated by profit. "We want teenagers to understand and speak Vietnamese correctly," he explains. "You know how teenagers have their own special way of speaking."
For new ideas, the team "follows trends on the app stores and see what is happening in the world, what are the hot topics," says Pham. "For example, everybody is talking about Trump, talking about Hillary."
Thus was born Trump Run. It is a simple one-touch game, where users control a cartoon caricature of US presidential candidate Donald Trump, who runs back and forth across the screen to dodge falling bags of money, ironically enough.
Trump Run is unusually cheeky for Apps Cyclone, whose past creations include an app that helps children learn the Ten Commandments. But Pham says that one-touch games like Trump Run, simple time-killers that "don't need thinking," are receiving the most downloads.
Nguyen says that as "the world looks to Vietnam as a development hub," game design has become a seductive industry in the country. Many young developers, often just out of university, are jumping into a field they might not be ready for.
"When you are in the middle of something very hot, you feel you are very special," says Nguyen. "After a while you get attention, and think you can do much more."
---
Q&A: Martial Ganiere of Platform5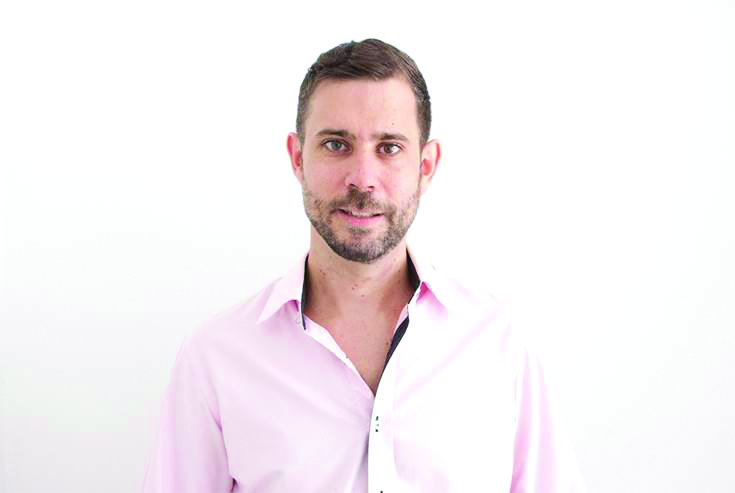 Martial Ganiere is the creative director and founder of Platform5, a Ho Chi Minh City-based IT and technology development agency. Founded in Switzerland in 2002, Platform5's projects include JetExplorer, a travel price comparison app, and Mintello, a mobile interface that lets construction managers monitor their projects in real time. Ganiere talks to Focus Asean about what is unique in running a business in the burgeoning Vietnamese capital and the accompanying difficulties
What makes Vietnam a good place for startups or app studios?
It's a challenge, but doable. The first reason people are coming here is because labour is cheaper. We talk to Chinese agencies that want to open a digital studio here to offset the cost. I believe things will [increasingly] come to Vietnam from many countries. And, of course, Vietnamese prices will go up. Secondly, for developers, it's pretty good because the Vietnamese are very rational; [they're] very good at numbers. Amazingly good at numbers. Even Google ran tests in some universities and [the students] have had the skills to be entry-level workers at Google. I think that's the strength of Vietnam. If you need developers it's a good place to be, but if you need designers it's not a good place to be. But we are training our designers and we're really happy with them. I think we're doing a good job.

Why is it not good place for designers?
Because it's a new country that just opened and people have [different] ideas about taste, about art direction, about what looks good and what doesn't. Of course, this is subjective. But when I look at Thailand, I think its designers are a lot better.
Why?
They're more open to the world. So they know what is a good design. Here, it's also hard because in the Vietnamese culture your family would push you to study business or medicine because they don't understand that you can make money through art or design. I think that's the biggest problem we face in training designers. I've met young guys who are passionate about design and want to be designers, but their parents push them to study something else. But it's not just about developing a product or project, but developing training and coaching to help startups build their product, choosing the right technology and helping them also with the strategy.
Also, there's no leadership training in Vietnam. So we're launching a series of workshops for leadership. And there's nothing for project managers here. So we're working on a workshop now for project managers. We really want to equip and inspire [the young] Vietnamese to inspire and thrive and improve.
Do you think Vietnam can become the next Silicon Valley?
I think there are several countries in Asia competing to be next Silicon Valley. I don't know if eventually Vietnam will be it, though. Singapore is really pushing for that now. But Singapore is really quite expensive to live in and to work in – and to hire in. Actually, we have a lot of Singaporean startups and companies that are [based] here in Vietnam to offset their costs. Maybe the advantage of Vietnam is that it's cheaper, so it will attract more entrepreneurs. However, Singapore has a lot of investment from the government, a lot of support, a lot of programs. There's not just going to be one Silicon Valley. I believe there will be many Silicon Valleys in the future.
How would you rank Vietnam in Southeast Asia as far as a place to start a mobile app studio?
I've recently started looking for investors, so we have to convince them why Vietnam is the best place to invest. Technically, Vietnam is in third, behind Singapore and Indonesia. So, if there would be a place, it would be Singapore, Indonesia or soon Vietnam. As for the next location that I would like to work, it's Myanmar. Myanmar is really looking good now.