Sarawak's chief minister has vowed to end the rampant logging and corruption associated with the eastern Malaysian state, but some believe that Adenan Satem's rhetoric might be little more than a façade
If Sarawak's chief minister, Adenan Satem, is to be believed, the state's few remaining endangered orangutans will no longer have cause to fear the advance of loggers.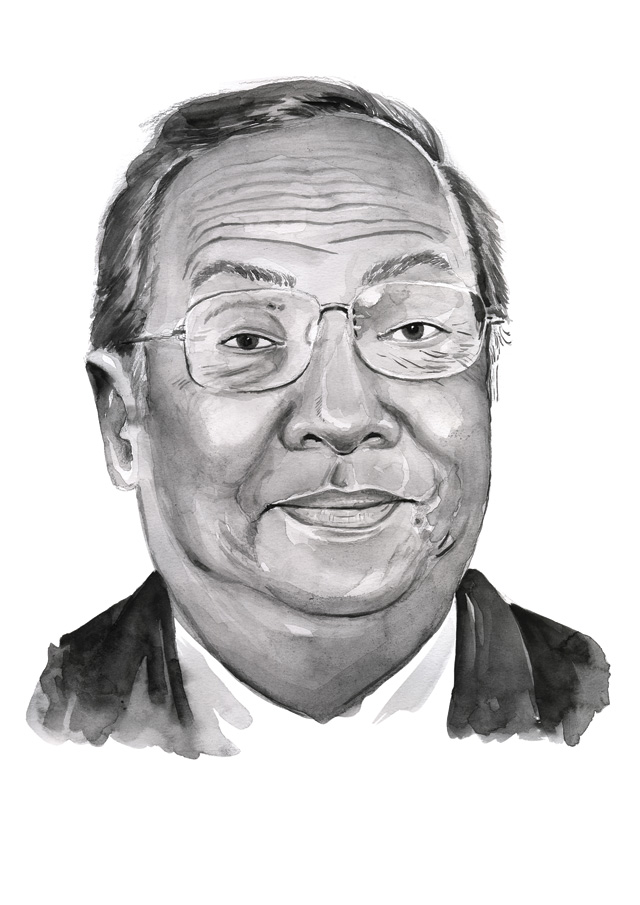 "I am very concerned about the state of our orangutans and other mammals in Borneo," he said at the Great Apes Survival Partnership meeting in Kota Kinabalu last month. "I am a naturalist by inclination and have made concrete decisions with regard to conservation of our natural resources, especially with regard to fauna."
This is quite a turnaround for Sarawak. Adenan's predecessor, Taib Mahmud,  was in power from 1981 until last year – a time that saw the destruction of massive swathes of orangutan habitat, leaving just 3% of the state under forest cover by the end of his stint. He allegedly trousered huge amounts of cash as a result, according to Lukas Straumann, author of Money Logging: On the Trail of the Asian Timber Mafia.
So is Adenan, who has pledged to fight corruption and put an end to illegal logging, really a breath of fresh air?
"He appears to be open-minded, willing to listen to all parties and is apparently willing to rethink key government policies on logging, plantations and mega-dams," said Straumann via email last month, adding that he is also a "shrewd politician" who knows how to make himself popular with the public.
This popularity can, in part, be put down to the public's perception of him as a true citizen of Sarawak, one of two Malaysian states on the island of Borneo.
According to James Chin, director of the Asia Institute at the University of Tasmania, Adenan is "widely accepted as chief minister by all the ethnic groups in Sarawak. Many see him as a Sarawak nationalist who will stop the United Malays National Organisation [Malaysia's largest party] from establishing a branch in Sarawak".
Greg Lopez, a research fellow at Murdoch University's Asia Research Centre in Perth, said: "In East Malaysia (Sabah and Sarawak), the big issue remains about development and keeping control of the state from federal power. Adenan Satem has done this well."
However, having served as a key official under Taib, there are doubts as to whether Adenan can ever shake off his association with the politician. "[Adenan] sat there while Taib became rich," said Chin.
Indeed, Taib's legacy remains strong under Adenan's rule: none of Taib's cabinet ministers have been replaced and Taib still serves as state governor. "A reform agenda without new people in charge lacks all credibility,"
said Straumann.
However, the opinions of outsiders are likely of less concern to Adenan than those at home. Sarawak is due to hold state elections next year and the chief minister has been ramping up the anti-corruption rhetoric, words that seem to be chiming with the electorate. According to a poll by the independent Merdeka Centre last month, 56% of Sarawakians said that corruption was alive and well in the state but, crucially, 68% believed that Adenan is the man to stamp it out.
So it seems that this chief will remain in power, although Straumann suggests Taib could take action if Adenan goes against key interests such as "the construction of mega-dams by Taib family-controlled companies".
And with 15 years left to achieve the Sarawak government's goal of becoming Malaysia's richest state by 2030, Adenan is looking to rapidly industrialise, capitalising on the state's oil and gas reserves to create a high-value petrochemicals industry. To keep Sarawakians onside, he will have to work hard to maintain his anti-corruption credentials and ensure all of the state's stakeholders are onside, particularly its ethnic groups.
At the base of it, however, it is hard to see things really changing much at all. Corruption will still exist, posits Chin, "but he will do it in such a way that it does not seem that it is favouring Taib's companies".
"Do not expect any major change in policies. It's all about a new style rather than substance," he added.
Keep reading:
"Flipping the bird" – Land grabs, rampant deforestation and rumoured multibillion-dollar fortunes have been the hallmark of Taib Mahmud's tenure as chief minister of Sarawak. And now he has become the state's governor