With his new picture released today, renowned film director Chhay Bora discusses his commitment to Cambodia
Photography by Thomas Cristofoletti
Sitting in the darkened back room of his small Phnom Penh travel agency, filmmaker Chhay Bora explains the premise of his second feature film, titled 3.50. It is not a light-hearted conversation – young girls forced to sell their virginity, human trafficking and prostitution are topics that set the tone for the rainy afternoon.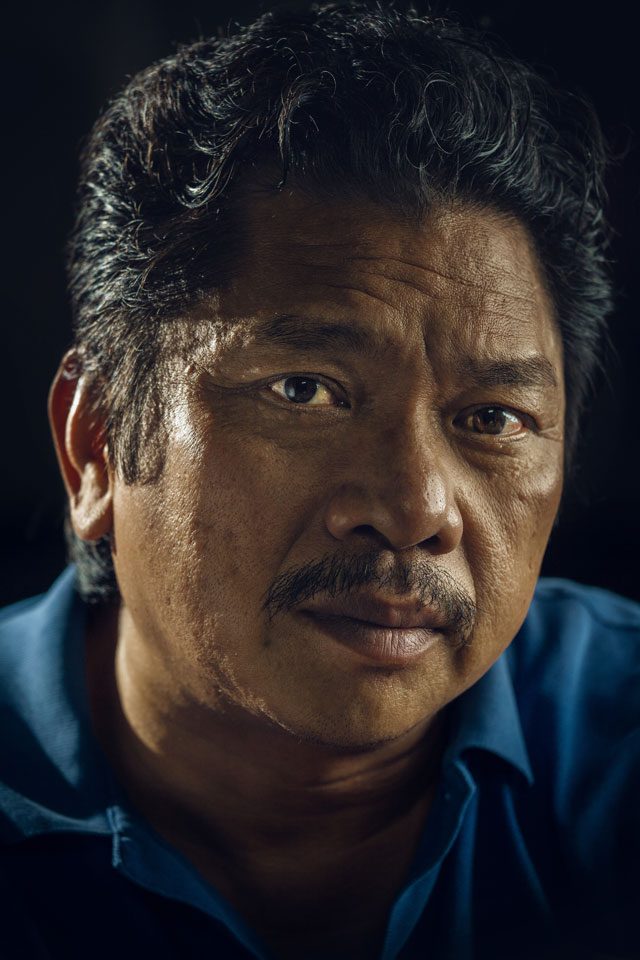 * * *
The second of five siblings – two of whom died under the Khmer Rouge regime – Chhay Bora was born in Phnom Penh in 1964. He studied at the Royal University of Fine Arts in the capital before, at the age of 22, receiving a scholarship to study economics in Bulgaria, where he married his wife, Kauv Sotheary. Returning to Phnom Penh in 1993, he held several professional positions before he finished his PhD and went on to teach at the National University of Management. Before making his mark on the film industry with his directorial debut, Lost Loves, Chhay Bora opened a travel agency in the capital, which continues to run to this day. This month will see the release of his second film, 3.50, which he co-directed.
* * *
Set and filmed in current-day Phnom Penh, 3.50 traces the trail of deceit poor Cambodian families are led down when traffickers promise to employ their young daughters but instead force them into brothels and subject them to people and situations that are impossible to erase from memory.
The dramatic thriller stars Eunice Olsen, an actress, politician and former Miss Singapore, who plays Rebecca Hastings, an American documentary maker living in Phnom Penh and investigating modern-day slavery. A mission to rescue a young victim of trafficking results in Hastings crossing paths with characters whose lives have also been affected by the seedy sex industry – be it by intent or circumstance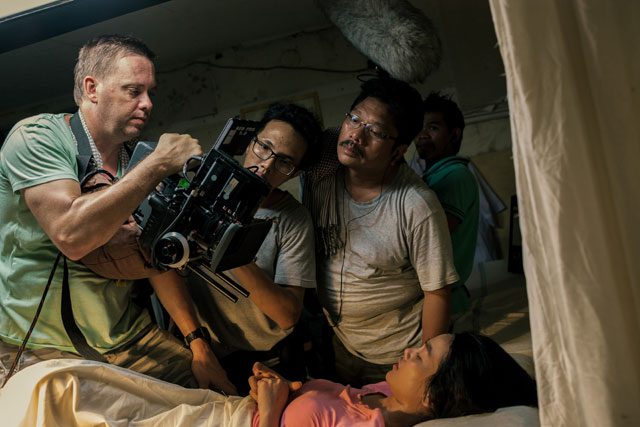 Named after "the price of a bullet", according to Chhay Bora, 3.50 was originally slated to premiere in the Cambodian capital, though red tape meant the event has instead been moved to Singapore.
"We sent the movie to Cambodia's censorship board last June, but they still have not approved it," says Chhay Bora, who co-directed the film. "Some scenes are very explicit."
Assuming the Ministry of Information will eventually give the flick the go-ahead, it will enjoy a commercial release in the capital before being distributed to the provinces – home to the movie's most at-risk target audience.
"It's important [for families] to know the address and telephone number of the person who takes their daughter to work. From time to time, you have to talk to your daughter to make sure she's OK," Chhay Bora says of the impoverished villagers susceptible to the allure of money and the hope for a better future.
Chhay Bora's directorial debut, Lost Loves, last year became Cambodia's second-ever entry into the Academy Awards' Best Foreign Language film category. The hauntingly beautiful picture aimed to inform a younger generation of Cambodians of the brutalities of the country's history in order to better navigate the future – a generation that "does not want to recall, but is afraid to forget", says Chhay Bora, who lost two brothers during the Khmer Rouge regime.
The film was funded entirely by Chhay Bora and his wife, Kauv Sotheary, whose family the true story is based upon. The couple invested their life savings, steadily earned through their work as university professors, to pay for the production costs. The pair also wrote the script, and Kauv Sotheary plays her mother onscreen, who struggled to keep Kauv Sotheary and her siblings alive under the reign of Pol Pot.
Next on his filmmaking agenda, says Chhay Bora, is a movie about Cambodian beer hostesses. In beer gardens and shady karaoke bars across the Kingdom, these workers "make millions of dollars for the beer companies but themselves earn nothing, except the onset of HIV", says the director.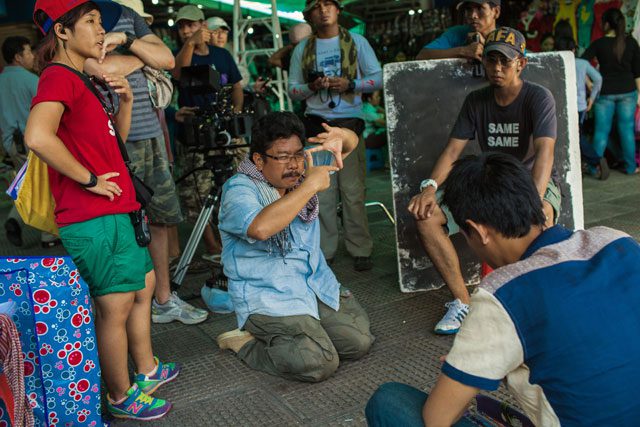 The plight of marginalised women is a recurring theme in Chhay Bora's films, something he says is important to explore on a human level. "Women's lives in Asia, especially in Cambodia, are often not respected. Sometimes a man can't see that a prostitute or beer girl could be his daughter, his sister or his mother. I can't stand to see how women are mistreated."
Appealing to his audience in an emotional, relatable way, Chhay Bora says he hopes to alleviate problems such as child prostitution.
"Some rich people buy virginity and as long as they keep doing so, the trade will not end," he says. "Lots of tourists come from China, Taiwan, Russia and Singapore to [buy sex]. I don't want international tourists to see Cambodia as a destination for sex tourism."
While Chhay Bora has enjoyed international acclaim, his importance has yet to be fully appreciated by his fellow
countrymen. It has done little to dissuade the director, however, whose dedication is unwavering.
"A filmmaker has a responsibility to society. I will do as much as I can to improve my country."
See also:
Top 5: Iconic movie cars – Casting an eye over the purring engines and techno-gadgetry that get film buffs and petrolheads salivating in equal measure
Top 5: female film directors – Five women who have brought a feminine touch to the male-dominated world of movie making in Southeast Asia
Dream debut – A new film that charts the difficult relationship between progress and tradition in Cambodia is ready to wow audiences at the prestigious Sundance Film Festival