Packaging is said to be one of the most important aspects of sales – a fact that Cambodian businesses are quickly learning
Powered by:
From the clean, minimalist box containing an Apple iPhone to the red and white logo on a Coca-Cola can, product packaging can be iconic. It can also make or break a company.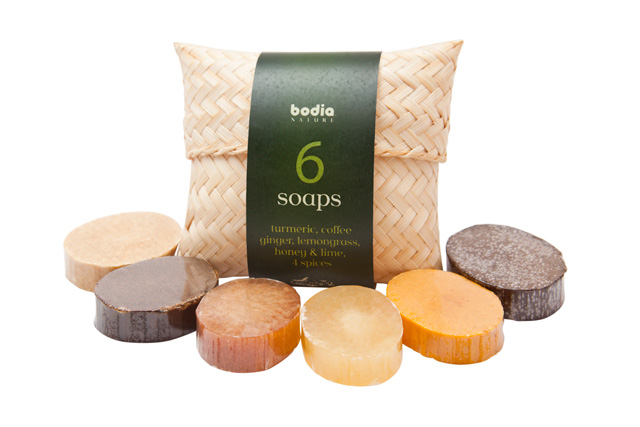 Picture the finest Kampot pepper stashed inside a muddy burlap sack. Now picture it on a shop shelf in vibrant packaging. Which would first catch the customer's eye first?
"Since the packaging is the first encounter between a consumer and a product, it should reflect the product's image and quality," explained Christophe Lesieur, co-owner and managing director of Farmlink Cambodia, a distribution and marketing company based in Kampot.
"Today, Kampot pepper is among the best quality and most expensive pepper in the world, so we produce packaging that reflects its value and quality," he said.
As well as branding and marketing, Lesieur added, packaging is also essential for a product's integrity. A fragile electronic device must be well packaged in order to protect it from damage, just as pepper must be preserved in an airtight vacuum to ensure its freshness.
In 2012, the world's packaging market was valued at $799 billion, according to a report by global market consultancy Smithers Pira. It is expected to rise to $975 billion by 2018. Asia's share of the market is also predicted to rocket, from 36% in 2012 to 41% in 2018.
However, many companies in Cambodia continue to overlook the importance of packaging. Part of this can be put down to the country's capabilities. In 2011, a report by the Asian Development Bank said that packaging was a significant cost for Cambodian businesses. Many were forced to import materials or completed packaging from neighbouring countries.
Four years on, things are beginning to change. A slew of new packaging manufacturing companies have entered the local market, while there has also been a growing consciousness about the importance of the presentation of goods and services. "Initially we were selling cosmetic products only in our spa to complement the service. But we wanted to expand our sales and our product range," said Nick Gale, commercial manager at Bodia Nature, the country's first natural cosmetics brand.
As Bodia Nature expanded, carving out an international reputation alongside the opening of new stores and products, they knew it was essential to reinvent their packaging, said Gale. Out went the souvenir-style boxes and in came a sophisticated, minimalist design.
"The old packaging was catered to tourists as souvenirs, but our new packaging is aimed at everyone. It has an international appeal," Gale added.
After investing more than $15,000 on packaging between 2012 and 2013, Bodia Nature saw sales increase by 67% last year, according to Gale, who added that while this improvement cannot all be put down to new packaging, the company believes it was a significant factor.
The importance of  na box, bag or packet cannot be overlooked. And many successful businesses understand that beauty is not just on the inside. As Cambodian firms continue to grow – whether it's by selling mangoes, coffee or soap – striving for perfection in a product means nothing if it is hidden away in an unattractive package.
***
All in the presentation
Bibhu Pandey, chief credit officer of ABA Bank, discusses the importance of packaging and what financial options there are for Cambodian businesses looking to invest
What would you say to a client who is concerned that packaging will just be yet another expense?
It's an expense, but on a closer look we realise that it's an investment for the successful promotion of a product or service. The important thing is that a well-designed package, for a product or even a service, provides additional value and distinguishes it from competitors.

What types of loans and credit could a Cambodian business expect to receive from ABA to invest in packaging? 
ABA Bank is always ready to support new businesses or help improve existing enterprises.
We offer Micro or SME loans as an investment loan, which can be repayable in installments over a period when profit is generated from the business – generally for a period up to five to six years.
Why would you advise a business to invest part of the funds in packaging development? 
We always advise our loan applicants to think about the look and feel of their products, and about the strategy of their promotion. Sometimes, the proper packaging plays a vital role in a product's positioning and promotion on the market.
A good example here is the production of bottled drinking water. Overall, the quality of water is relatively similar from one supplier
to another, but a company's packaging and design can persuade a consumer to purchase their bottle of water, which looks more attractive and unique.
Another reason to think about proper packaging is the outlook to sell the product abroad. We know many examples of very high quality Cambodian products that cannot conquer the international market due to a lack of good and attractive packaging design.
Those manufacturers who are targeting international markets must  be sure to consider packaging investments at the initial stage of setting up the business.