Born in Thailand and schooled in the UK, filmmaker Tom Waller discusses the realities of filming in the Kingdom and his latest movie The Last Executioner
You started your filmmaking career in London. Why did you decide to return to Thailand to make films?
I found it a big struggle making films in London. There were hundreds of filmmakers like me trying to make it big in the film world. Thailand presented more opportunities, especially since I was born there.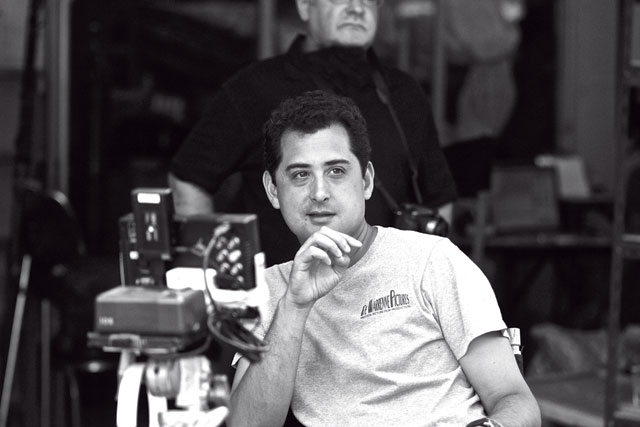 Have you found any parallels between your own life and that of Chavoret Jaruboon?
Well, only in that I shoot films and he was shooting people. Chavoret became famous not for being a rock'n'roll star, which was his dream, but for being the last executioner. I hope I don't end up being famous for all the wrong reasons.
The subject of the film is somewhat grim. What was the most enjoyable part of making it?
Working with [lead actor] Ah "See Tao" Petcharoen was a hoot. He's so funny. We would let him improvise his scenes. He brings a little light relief to the heavy subject matter.
What are the best things about making films in Thailand? 
The locations, the people, the food, the weather and the lifestyle here. It's great value for money. I love working with my crew here because they all enjoy the work too.
On the flip side, what are the difficulties of making films in Thailand? 
There aren't many problems that can't be solved. I guess I'd say that sometimes there can be miscommunication. Not everyone speaks English here, so things can get lost in translation a little bit.  
Do you think Thailand's political problems will have a long-term effect on the country's film industry? 
Thailand always bounces back from whatever disastrous event takes place, such as the tsunami, or the Yellow Shirts closing down the airport, the Red Shirts burning down shopping malls, anti-government protestors taking over the city roads and the like. The political turmoil will not go away easily, but then again life goes on here in the Kingdom and I can't see filmmakers not wanting to come here. Some investors may be put off by the instability of the government here, but the local film industry and the country's private sector is buoyant enough for the worldwide industry to see that Thailand is still a great place to make movies.
If you had limitless resources and complete artistic freedom, what film would you like to make about Thailand? 
I have always dreamed of making a film about Constantine Phaulkon, the Greek mariner who rose to power in the court of the great King Narai of Siam in the 17th Century.
Which Asian directors do you admire? 
I admire Prachya Pinkaew for his ability to pull off great martial arts movies. I admire Pen-Ek Ratanaruang for his ability to tell unique stories from Thailand. They are both Thai. Casting the net wider, I admire Peter Chan [Hong Kong], who is a master storyteller in the epic tradition.
What's next for you? 
I'm working as a local producer on Mechanic 2, a big action movie that will be shot in Thailand later this year, with Jason Statham starring.
You were a producer for action movie Ninja: Shadow of a Tear. What experience and skills will you be bringing from working on that movie
to Mechanic 2? 
Working on a martial arts movie taught me a lot about how action films are made. The timing has to be split-second in order to look right and the actors have to be well-prepared. A lot of precision planning goes into a fight scene. I'm sure I will be able to use that experience to my advantage when planning the shooting of Mechanic 2.
Keep reading:
"A lot of Khmer Rouge were artists, singers, musicians, dancers, filmmakers and photographers, too" – Executive director of the Documentation Centre of Cambodia and executive producer of the documentary film Don't Think I've Forgotten – Cambodia's Lost Rock & Roll, which had its global premiere in Phnom Penh last month, Youk Chhang reminisces about an emotive time in the Kingdom's history