From Thailand's pad kra prao to the Philippines' Bicol Express, Southeast Asia Globe looks at some of the region's most fiery dishes
Pad kra prao, Thailand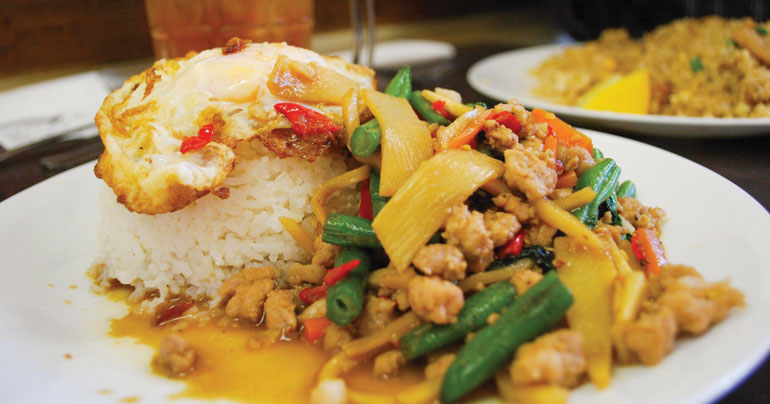 Pad kra prao is a fiery stir-fry of holy basil, herbs, spices, a fried egg and chicken or other meat that promises to burn taste buds – but only in the best way. More adventurous travellers ask for theirs made "ped mak mak" — or very, very spicy, the way locals eat it. The ubiquitous dish can be found at restaurants and street stalls across Thailand.
Mala hin, Myanmar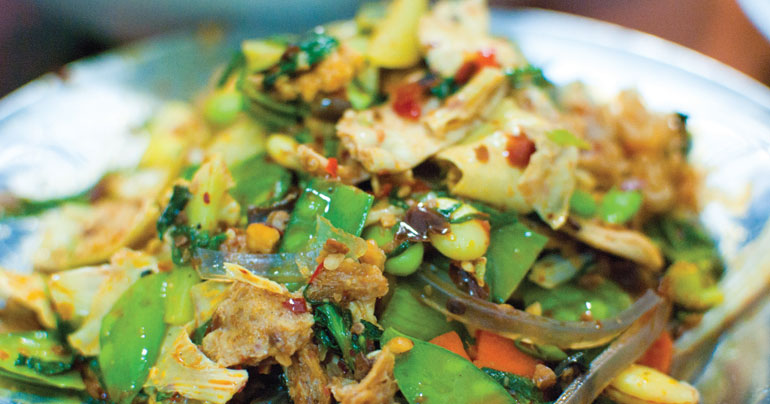 Mala hin is a vegetarian's delight with tofu, beans, rice noodles, peas, kailan, carrots and other seasonal vegetables. The dish brings the heat, coming smothered in a spicy bean sauce and sometimes topped with peanuts. Some chefs wok-fry their vegetables, while others steam them. Either way, mala hin promises to spice up your time in Myanmar.
Curry laksa, Malaysia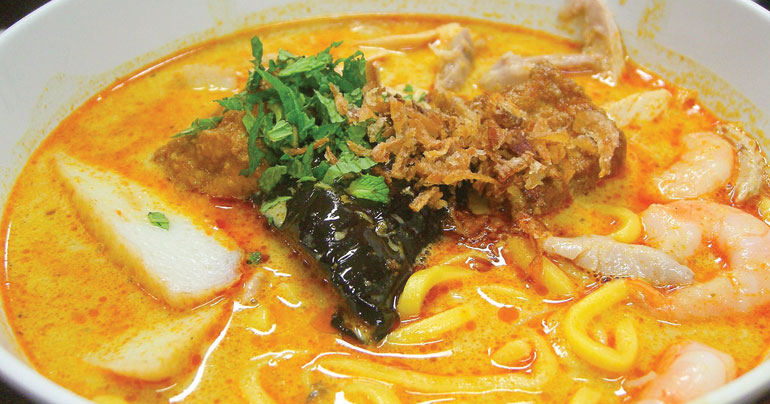 This Malaysian-Chinese dish comes in various versions, from tame to spicy. Toppings for this coconut-curry noodle soup can include blood cakes, cockles, cuttlefish or sliced hardboiled eggs. The Klang Valley is known as the spiciest, with a thicker broth and toppings like shredded chicken, fried tofu, bean sprouts, mint leaves and fried chilli paste.
Ayam penyet, Indonesia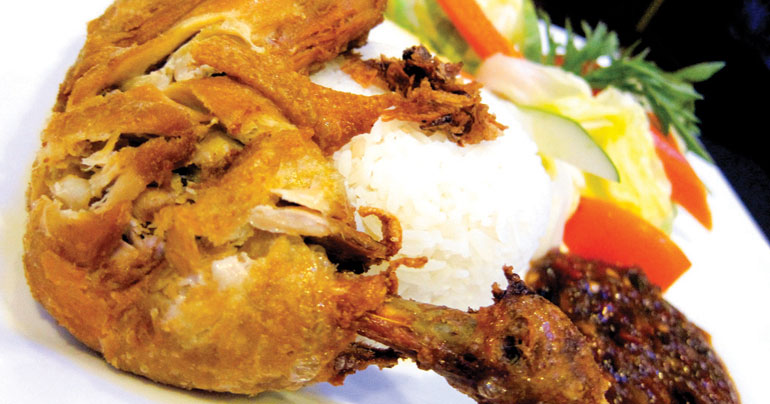 This East Javan fried chicken dish, whose name means "smashed chicken", is served alongside cucumber, fried tofu, tempeh and spicy sambal. Marinated skin-on chicken thighs are boiled, then deep fried and finally smashed, producing a crispy outside with moist meat inside. The recipe's spice comes from the sambal, a paste of chilli, anchovies, tomatoes, shallots, garlic, shrimp paste, tamarind, sugar and lime juice, blended together to make a slightly sweet chili sauce.
Bicol express, the Philippines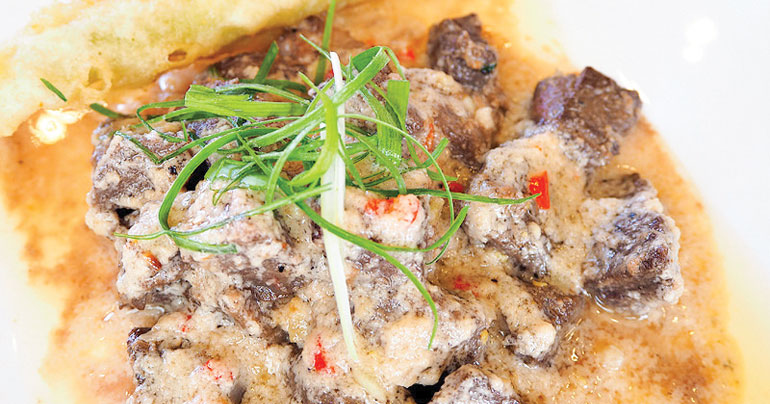 Bicol Express, or sinilihan, is a creamy coconut milk-based entrée comprised of pork, long chillies, shrimp paste or stockfish, onion and garlic. The dish derives its name from a passenger train from Manila to the Bicol region, famous for its spicy cuisine. The meal is quintessential Filipino comfort food, providing eaters with a full stomach and a healthy dose of heat. If you're craving spice in the Philippines — in Bicol, Manila or beyond — Bicol Express is your go-to.
This article was published in the November 2018 edition of Southeast Asia Globe magazine. For full access, subscribe here.