Recently named the small business executive of the year by the US Consumer Technology Association,Hong Lip Yow, founder of smartphone case-maker Trident Case, looks back at his roots in Malaysia and shares his mantra of 'living with impact'
What path brought you to where you are today?
After growing up in my hometown of Alr Setar in Kedah, Malaysia, in humble surroundings, I immigrated to the United States in 1988. After graduating from UC San Diego, I spent the next ten years working in the financial field, most notably for startup Marketrade.com, and became president of SEGlobal Equities, Inc. in 2001. I spearheaded the acquisition of SEGlobal by China Sun Media for $80m.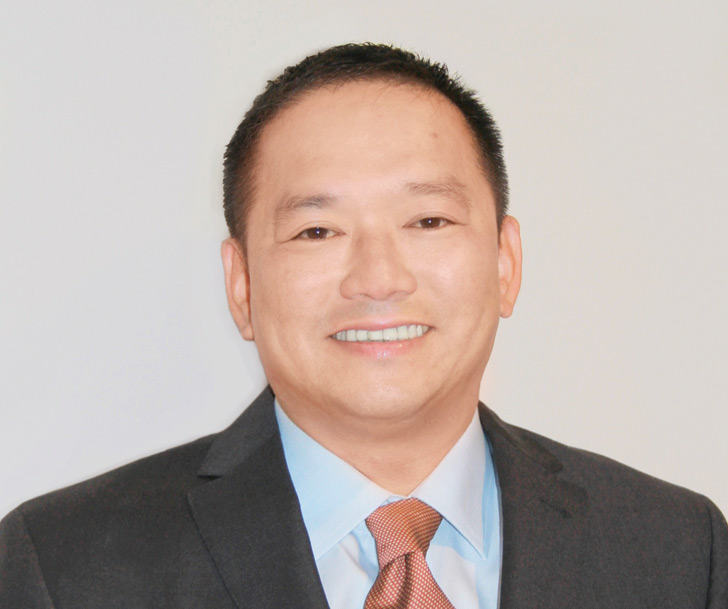 At this point, I founded my first company, The Ant Commandos – a pioneering video game accessory maker, primarily known for designing guitar controllers for Playstation's Guitar Hero. After, I ventured into private investment in companies like Jarvus LLC and Cloud Communication LLC.  Hungry for the next opportunity, I saw great potential in the smartphone case market and founded Trident Case, which was soon followed by Trident Manufacturing and Trident Molds.
What prompted this change?
I have always been a Malaysian immigrant at heart with a passion for entrepreneurship and a determination to seek out new ventures.
What were the biggest challenges you faced when starting your own business?
Initially, the biggest challenges facing me as an immigrant entrepreneur were cultural, as well as learning a new language. Additionally, I had no network of support and needed to quickly develop local business connections. To surmount these and other roadblocks, I learned to reach into myself and find fire-in-the belly spirit and determination. I also developed a keen eye for which risks offer the most potential. I think three things proved essential to my success: unyielding commitment and willingness to constantly push limits and work hard, remaining proactive and being undeterred by setbacks, and, finally, possessing a strong internal sense of self-motivation.
What prompted your move into the smartphone sector?
I saw great opportunities… and I was determined to offer the best cases on the market. We separated ourselves from our competition with a commitment to eco-friendly protection, a willingness to manufacture in the US, a vast portfolio of device case offerings and cases made for adaptability and flexibility.
You were recently named the small business executive of the year. What attributes or skills do you think make someone a successful entrepreneur?
It's necessary to have a vision for the company, a creative approach to business, and a commitment to give back to the community. It's important to have a vision of where you see the company growing and developing this year and in the next ten years. It's also crucial to commit to helping the community around you.
You've credited your father for teaching you the foundations of running a good business. Has he been a big influence on your philosophy?
My father's influence is found in Trident's core mantra: 'Live With Impact'.  This means that every day and with everything we are doing at Trident, we know that we are making a positive impact on our customers' lives. Further, we are committed to sharing our successes and giving back to the community around us.
How important is innovation and how do you foster it?
Innovation is a cornerstone of Trident's business strategy and we hire the brightest young minds to our team. I am deeply in tune with passing the torch and developing entrepreneurial skills in younger employees. One of the best things about leading Trident is being able to foster creativity and vision among young innovators and exemplify business skills to my corporate mentees. I constantly encourage team members to present new ideas and take risks with bold concepts.
What is the biggest lesson you have learned throughout your career?
You can't let temporary setbacks deter you from your goals.  Remain vigilant and committed and your hard work will pay off. Always be proactive and willing to push your limits.
You are starting a new company called Vestia Products. Are you always on the look-out for the next step forward and good business idea?
Yes, we saw an opportunity to expand our business into the housewares market with the same commitment to exciting and cutting edge products. Vestia Products is a patented line of food storage solutions featuring vacuum seal technology. Vestia expands on Trident's commitment to being environmentally friendly and manufactured in the USA. I think it's important to always be aware of new opportunities for innovation in the marketplace.