The award-winning architect's passing at 65 throws a planned Phnom Penh redesign into doubt

The passing of world-renowned architect Zaha Hadid on Thursday has been met with shock and dismay across the world – and possibly cut short her visionary plan to redesign Cambodia's capital city of Phnom Penh.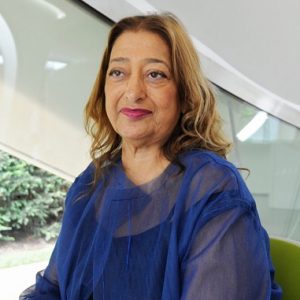 The first woman to win the prestigious Pritzker Architecture Prize leaves behind a legacy in Cambodia as the designer behind the forthcoming Sleuk Rith Institute, a graceful monument to a country's resilience designed to be the future home of the Documentation Centre of Cambodia (DC-Cam).
Taking its name from the dried leaves used to preserve Cambodian culture through times of turmoil, the planned institute will bring together a museum, research centre, graduate school and exhaustive document archive to serve as a leading resource for genocide studies in Asia.
DC-Cam executive director Youk Chhang, who has been the driving force behind the institute, described Hadid's death as a devastating loss.
"This untimely passing is a grief to the world of arts and culture," he said.
"Our memory of Zaha will definitely be our strength, and we will make the Sleuk Rith Institute brilliant to honour her."
Chhang told Southeast Asia Globe that while Hadid's work on the building had been completed, the Iraqi-born British architect had recently turned her mind to an even more audacious project: redesigning Phnom Penh.
In a series of letters to the Cambodian leader seen by the Globe, Hadid warned Prime Minister Hun Sen that Phnom Penh's rapid growth and development could strain existing infrastructure and ruin any charm the city had left – unless the right guidance was given.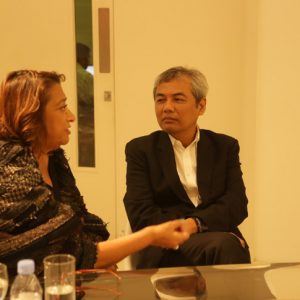 "As we learned more about Cambodia through this work, [my team and I] have been especially inspired by the energy, dynamism, and history of your county," Hadid wrote in a letter dated 25 May 2014.
"Phnom Penh has a beautiful scale and character, and a strong master plan would help to preserve this beauty even while allowing for future growth."
A response from the Minister for Education, Youth and Sport, Hang Chuon Naron, on 4 July 2014, asks on behalf of Hun Sen that the proposed urban redesign be carried out with Phnom Penh Municipality.
It is unclear what stage Hadid's planning had reached before her passing, though the letters suggest it would include both local architects and planners as well as engineers from around the world.