An up-and-coming Vietnamese actor has scooped the award for best newcomer at an international film festival for his role in a movie that features a declining Vietnamese traditional art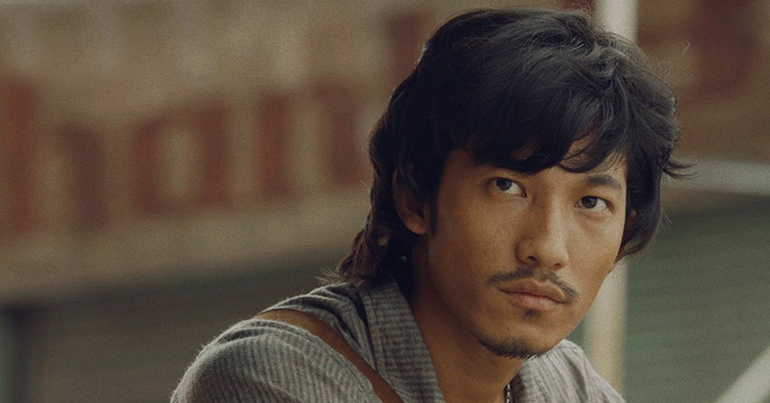 Lien Binh Phat was awarded the Gemstone Award at the Tokyo International Film Festival earlier this month for what was his first acting role. He picked up the accolade for his performance in the Vietnamese movie Song Lang, which is about the relationship between a debt collector and a traditional opera actor, set in Ho Chi Minh city during the 1980s.
The movie, released this year, is the first feature-length film directed by Vietnamese writer, actor and director Leon Le. In the film, Phat plays the role of Dung, a debt collector whose family used to be involved with opera performers.
"[Song Lang] was my first time acting in a movie, so I had to get used to and adapt to being at the studio all day," said Phat. "[The] Tokyo Gemstone Award is my motivation to continue fighting and trying my best for my path in the future."
Song Lang features the Vietnamese art of cai luong opera, a modern folk opera which originated in South Vietnam and became prominent throughout the country in the previous century. The 1980s was known as the "golden age of cai luong", when there were many active troupes performing and cai luong actors enjoyed huge fame.
The art form has been in decline since the 1980s, though Phat believes the film – which is the first movie about Cai Luong – can help to raise awareness of this fading tradition, saying that "It helps the audience to take in and treasure this art form more." 
Phat, who studies tourism and works in events management, began taking acting classes at the end of 2015 and started looking for small acting opportunities, looking to find out if he could turn a dream of acting into a reality.
[manual_related_posts]
On receiving the prize at the film festival, Phat said: "I am very happy to join such a grand international film festival for the first time, and this will be the motivation for me to continue on the movie path."
The Gemstone Award is given to new actors and actresses recognised as having great potential in their careers. This year the award was presented to Phat, Mai Kiryu from Japan, Nijiro Murakami from Japan, and Karelle Tremblay from Canada.
Additional reporting by Bao Tran Lim