How did Wonderfruit come about?
I graduated from university abroad, came back and felt that I wanted to do something that made an impact in a very positive way. I asked my dad if I could try to revive Think Earth [an environmental campaign that Phornprapha's father started in 1991], and after a couple of weeks I thought I would rather try to do an interpretation of it in my own way. That's how Wonderfruit came to be. It's trying to use the arts as a way to communicate sustainability, but in a way that makes people enjoy the process of it.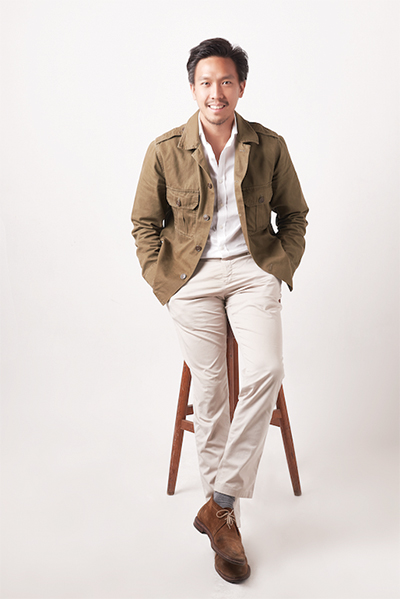 Why did you decide that it would take the form of a music festival?
I think everyone loves entertainment, so we thought that if we used entertainment and channelled it the right way then it would cause quite an impact… The music part, basically, is what pulls people in. We think of it as our trap! Everyone comes for the music – they're asking who the headliners are, what DJs are playing – then the festival kind of unravels itself in other shapes and forms.
Being ecologically conscious is obviously incredibly important to you and to the festival…
The eco-consciousness part is key. We have to take action and [consider the] consequences of what we're doing. But that doesn't mean we have to do it in a way that is very mundane or tedious. It can actually be very sexy… We're definitely a party in the truest sense of the word; our programming goes non-stop for four days and we go flat out. But from the architecture and the arts to the way we build the stages, it all has a purpose.
Why Pattaya? It's not really got the best reputation…
Well, we're 30 minutes away from Pattaya, but [my family] owns the land there, and it's really beautiful. It's mountainous; it's remote; it's got lakes. But, also, being close to Pattaya does have its benefits. It does have a bad reputation; it's also got a lot of infrastructure and lots of hotels. The proximity to Bangkok is also very helpful.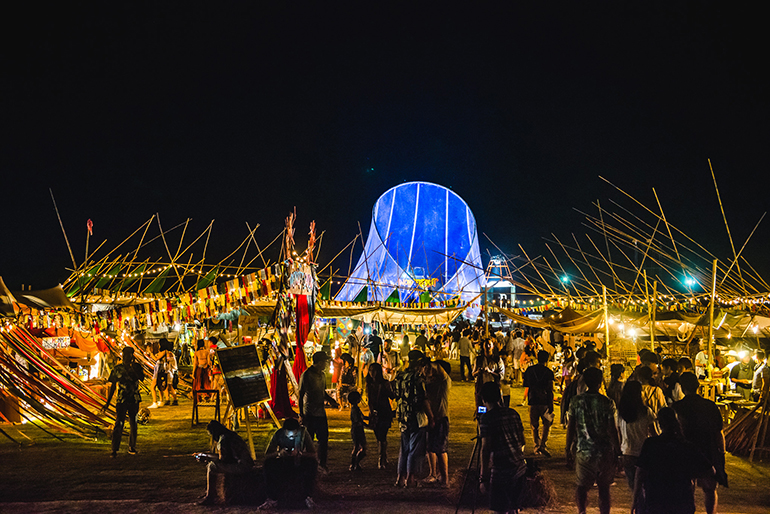 You've got a great lineup with acts such as Rudimental and Young Fathers. Who or what are you most looking forward to seeing?
I think a really cool act to catch would be Junun. It's [Radiohead guitarist] Jonny Greenwood's project with Shye Ben Tzur, an Israeli musician. They've curated it using Indian folk and Middle Eastern folk, but with the production values of a guitarist from Radiohead, if you can imagine. There are also lots of Thai acts I'm looking forward to. The young Thai acts are really quite special nowadays; they're doing some really amazing stuff. All of our Thai acts are really up-and-coming, quite advanced in their field and quite cutting edge.
What would you class as the single coolest thing happening at this year's festival?
Only one? We're proud of a lot of our content, but one of particular interest is [that] we're going to build a rice stage – it is 37m long and made completely out of rice. There's going to be performers, musicians on it, and the stage is going to look incredible. And the best thing is that you can eat it afterwards, so it's probably the world's most sustainable stage.
Any top festival tips for our readers?
Pace yourself. Since we've got so much content and offer it all the way around the clock from Thursday until Sunday morning, that's the key thing. A lot of people go flat out and push themselves too much, and then you're going to miss out on some great stuff.