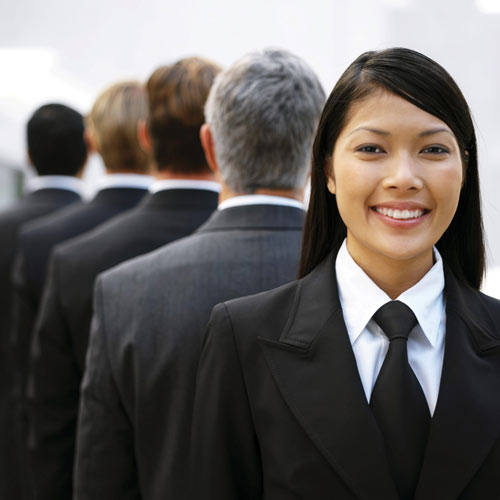 Countries with greater economic equality between men and women are more competitive and more robust," said Véronique Salze-Lozac'h, the Asia Foundation's director for economic development programmes. "It is increasingly recognised that women's full and equal participation in business has important repercussions for domestic and regional economies."
Any attempt to resist the female tidal force – women represent half of the region's population and 32% of Southeast Asia's workforce – will likely result in Asean nations falling behind in economic indicators. The United Nations estimates that the Asia-Pacific economy would earn an additional $89 billion every year if women were able to achieve their full economic potential.
According to a Goldman Sachs report, narrowing the gender gap could lead to a 14% rise in per capita incomes by 2020 in several Asia-Pacific Economic Cooperation (APEC) countries, including the Philippines and Vietnam.
"To put it bluntly, including women in the economy makes business sense," said Salze-Lozac'h.
This has certainly been the case in the Philippines, where women are a valued labour resource.
"I am lucky to be in a country that has a society where women have more freedom to do many things outside the home," said Teresita Sy-Coson, vice chairperson of SM Investment Corp (SMIC), which had a market cap of $9.3 billion in 2012.
The archipelagic state heads the region in terms of women in senior management roles and is a leader in women's entrepreneurial activity. Filipinas own 40% of the country's small and medium enterprises (SMEs), which are often viewed as the core of economic development in Asian economies. In the Philippines and Malaysia, for example, SMEs account for 99% of all businesses. As of the third quarter of last year, the Philippine economy had grown 7.1% – bettering other countries in Southeast Asia and trailing only China and Mongolia in Asia.
"In Southeast Asia, traditional forms of gender discrimination might still play a larger role [than in the West] but it is also in this region where we see a fast movement towards gender parity," said Dr Elisabeth Kelan, associate professor, department of management, King's College London.
Thailand has made the move quicker than most. The land of smiles has the highest proportion of female CEOs in the world, with women accounting for 49% of CEO posts, according to the latest annual global report by Grant Thornton International.
Gender diversity is not just socially desirable, it also makes good economic and business sense because variety in the workforce ensures greater corporate governance and transparency and helps corporations make better business decisions, said Indonesia's Tourism and Creative Economy Minister Mari Elka Pangestu at the launch of the Indonesia Gender Diversity Report in December.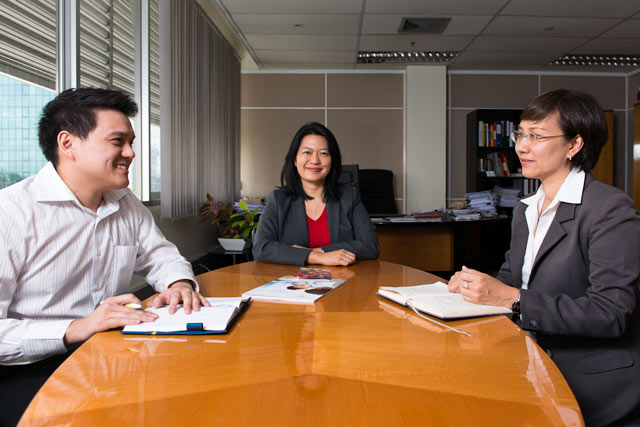 "Southeast Asia is an entrepreneurial region, where women have the chance to seize economic opportunities," Salze-Lozac'h said. "There are fewer cultural and social barriers to women's entrepreneurship and involvement in the economy in Southeast Asian countries than in some other parts of the world."
If strong women build strong economies, then Forbes' inaugural 'Asia's 50 Power Businesswomen' list, released last year, suggests Southeast Asia is in good shape: the region contributed 12 names to the list.
"Of course, women often still have more family and social responsibilities than men," Salze-Lozac'h said. "They take care of the children and the elderly and have less time to spend working. But the legal and regulatory environment [in Southeast Asia] is not fully biased against them as [it is] in some parts of the world where women, for example, cannot own a business."
Though the role played by women in Southeast Asian economies is growing, most women still have to overcome significant barriers to succeed. Cultural and social stereotypes exist in Southeast Asia that restrict women's access to and upward movement within the workforce.
The World Bank's 2010 Economic Opportunities for Women in East Asia and Pacific Region report highlights that laws are not always implemented in a gender-equal manner, and pay discrepancies between the sexes remain, along with barriers that often make it more difficult for women to start and grow a business. In Thailand, for example, which has one of the region's most open business environments for females, married women need their husband's consent for certain legal transactions such as bank loans.
Indonesia may have the highest percentage of women represented at boardroom level in Asia, at 11.6%, but 40% of all listed companies on the Indonesia Stock Exchange do not have a single woman on either the board of directors or the board of commissioners.
However, the ability to achieve high-level appointments in business is not necessarily linked to unequal rights or unfair legal systems, according to Salze-Lozac'h. "Rather, [it can be due to] a myriad of softer barriers such as limited access to education, information and capital," she said.
Research shows that women have fewer opportunities to interact socially and thus fewer opportunities to create networks, meet potential clients and exchange information that could facilitate business. The mid-career space, where women are most likely to leave their jobs to pursue other goals such as starting a family, is an enduring corporate roadblock for women.