At an age when most people would either be dead or coming up on three decades' retired, Mahathir Mohamad shows no signs of slowing down in his second coming as Malaysia's prime minister.
It has been a hectic year-and-a-bit back in office for the world's oldest head of government, who turns 94 today. From renegotiating multi-billion-dollar railway construction deals with China to lambasting the European Union over proposed curbs on palm oil imports, he has arguably been as dynamic as any leader living.
Making regular public appearances and often giving lengthy speeches – hands on podium and his back goalpost-straight throughout – Mahathir is, as he put it in March, "in a hurry".
"I realise I don't have much time," he explained.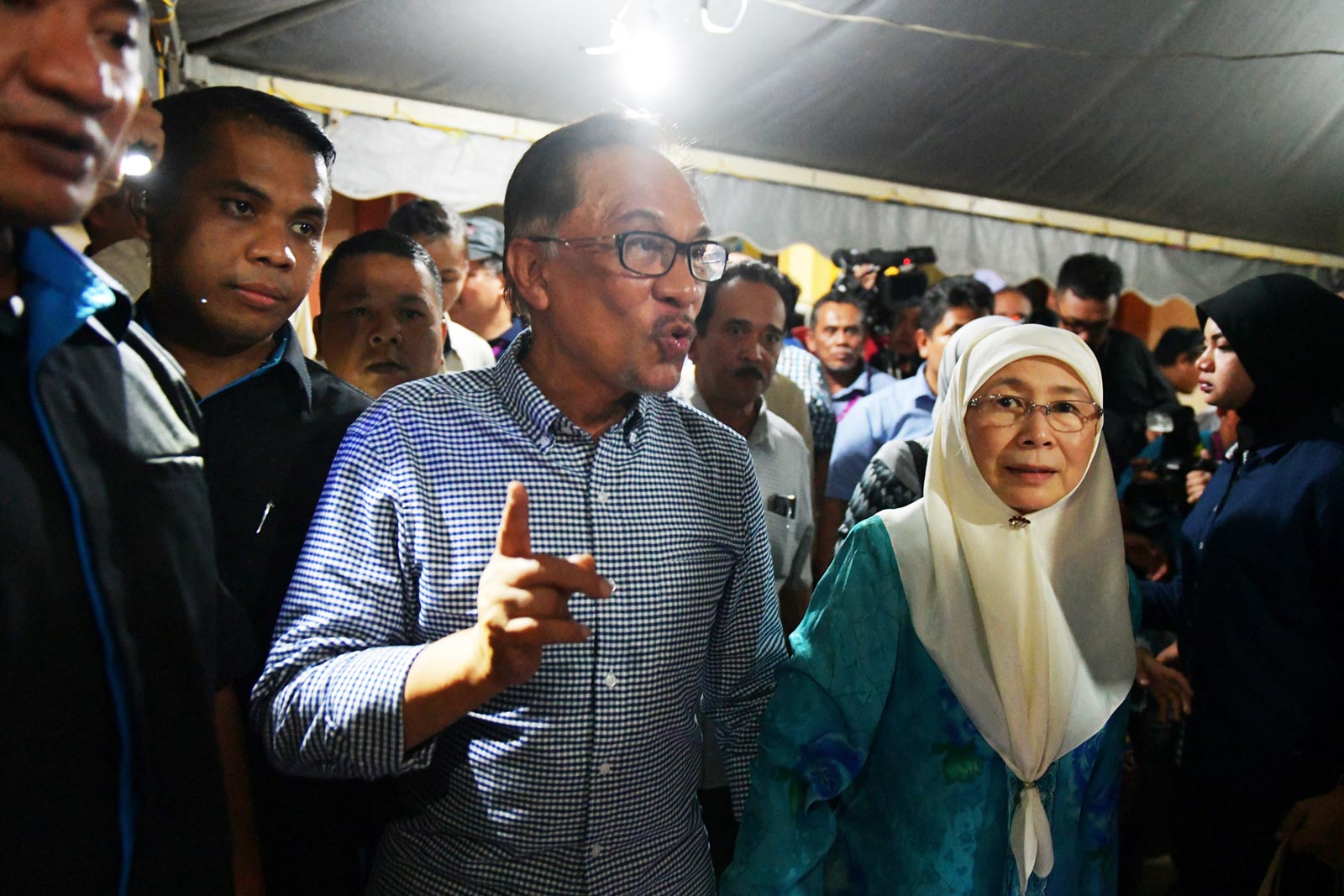 It's not just Mahathir's prodigious age that has the clock ticking. After he led the Pakatan Harapan (PH, Alliance of Hope) coalition to a historic first-ever opposition win in Malaysia's parliamentary elections last year, the idea was that Mahathir – the country's longest-ruling leader by dint of his first 1981-2003 tenure – would step down after a year or two in favour of former protégé-turned-nemesis-turned-ally Anwar Ibrahim, the leader of the Parti Keadilan Rakyat (PKR, People's Justice Party), the biggest party in the PH alliance.
But last month, Mahathir seemed to suggest he could stay in office for at least three years, a stretch that would prolong Anwar's wait by at least a year. This delay could potentially undermine the unwieldy four-party governing coalition, which is already under pressure after several by-election losses and accusations that the former opposition has been stalling on some pre-election promises.
Speaking to US business news station CNBC during an ASEAN summit in Bangkok last month, Mahathir appeared to be saying that he would need three years to achieve a key target – the slashing of Malaysia's public debt from 80 percent to 54 percent of gross domestic product.
Indeed, three years might be optimistic, as Malaysia's openness to international trade and consequent vulnerability to disruption caused by the China-US trade war could undermine any economic forecasting. In other words, though Mahathir sounded specific by picking out debt percentage targets, he could just as easily have been rationalising an open-ended departure date.
Upon his return to Malaysia after the ASEAN meeting, Mahathir denied that he aimed to remain in office until the debt reduction target is met, claiming that his remarks had been misinterpreted. He shared the stage with Anwar during a press conference this week during which Anwar said he would continue Mahathir's policies as leader, but neither mentioned any precise handover date.
Anwar has otherwise eschewed any outward signals of impatience, criticising the nationwide focus on the so-called "succession issue" during a 29 June speech in George Town, a popular tourist destination in the northwest of peninsular Malaysia.
Anwar said Mahathir should be given "space to stabilise the country's economy" as he did not "dispute [Mahathir's] sincerity" about the proposed succession – something he claimed to be "not obsessed" about in any case.
But Mahathir has a history of turning on his successors, pulling the rug from under Prime Minister Abdullah Badawi after the 2008 elections in which the opposition, then led by Anwar, took control of five of Malaysia's 13 states. In the aftermath of the party's dismal performance, Mahathir announced he was quitting the United Malays National Organisation (UMNO) after 23 years, swearing that he would not return until Badawi's resignation.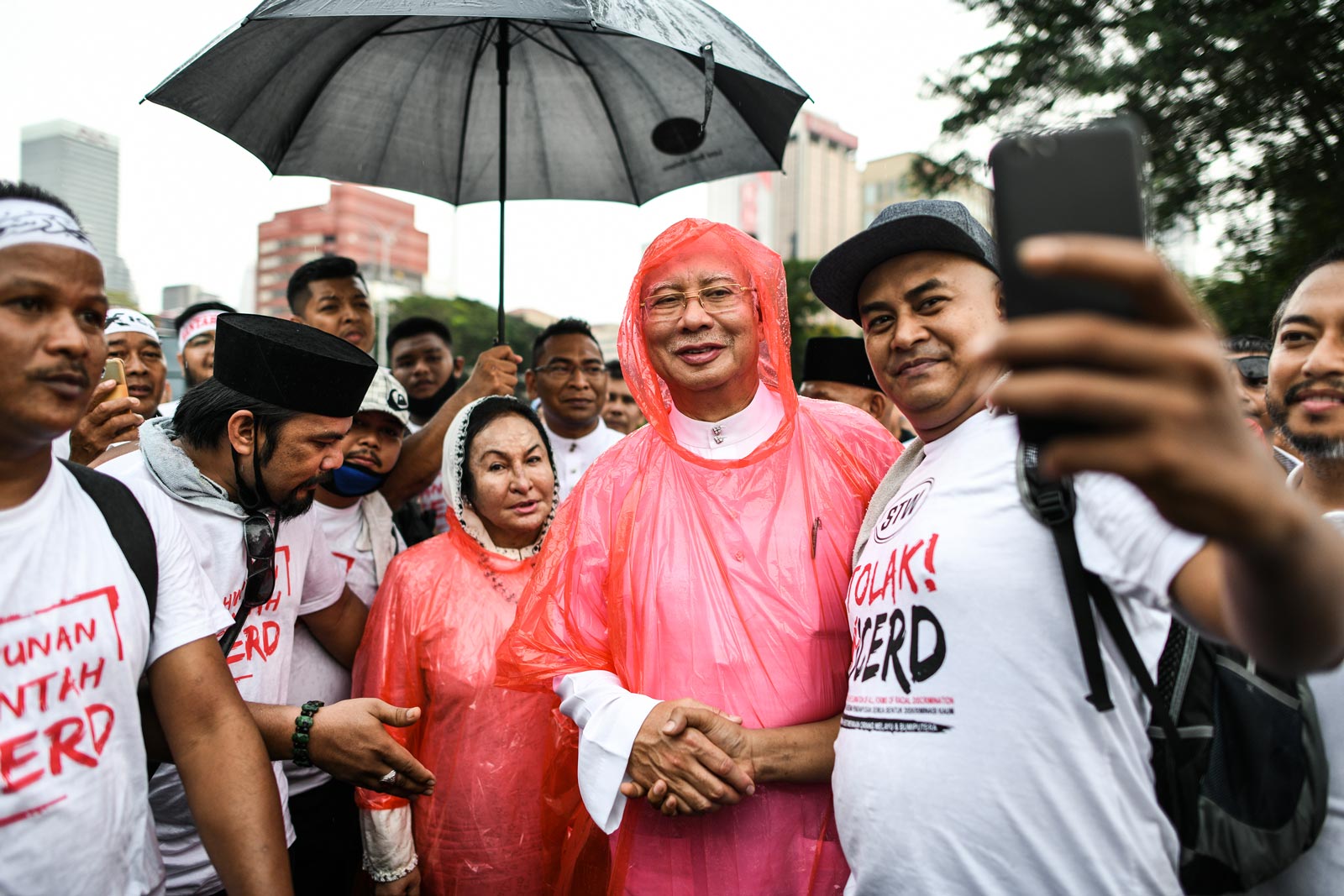 Mahathir's undermining of Badawi paved the way for Najib Razak to emerge as leader of UMNO, to this day the biggest party in the country and the mainstay of the ousted Barisan Nasional (National Front) coalition.
But as allegations of financial impropriety began to emerge around Najib, who took over as prime minister in 2009, Mahathir turned critic, making a spectacular late-life conversion to opposition politics and labelling Najib "a crook" whose alleged misdemeanours could have resulted in Malaysia becoming "a failed state". Najib was arrested after losing last year's elections and is being tried on 42 charges including money laundering and corruption involving state finances.
And of course, before all that, all of two decades ago, Mahathir and his then-deputy prime minister Anwar went from allies to enemies in spectacular fashion as Malaysia reeled from the impact of the 1997-98 Asian financial crisis.
Anwar's sacking from government prompted him to lead street protests against Mahathir's imperious governing style, a challenge that ended with Anwar jailed for six years on charges of sodomy, a crime in Malaysia.
But as far back as 2011, when Anwar was being tear-gassed by riot police during demonstrations calling for reform of Malaysia's electoral system, Mahathir said Anwar could already have been prime minister if not for his late 90's rebellion.
Fast forward to September 2016 and Mahathir's surprise appearance at a court hearing during Anwar's second spell in jail for sodomy. The charges, which Anwar's supporters have dismissed as politically motivated, came after the 2013 elections in which the Anwar-led opposition narrowly failed to topple Najib, winning the popular vote but not the election due to what many observers viewed as gerrymandered constituencies favouring the BN.
The two men shook hands in what was thought to be their first meeting in 18 years, the seeds of a reconciliation that would see Mahathir leading the scattered opposition to victory in the May 2018 elections.
Anwar was pardoned and released from jail a week after the election win, but the culmination of the rapprochement, of course, would be Mahathir, whose leadership was arguably key to the PH election win, finally handing the top job to his former lieutenant.
"Some of the energy and promises borne out of last year's historic election results have dwindled"

The Institute for Democracy and Economic Affairs
But to some, it looks like Mahathir is stalling the handover. Peter Mumford of Eurasia Group, a political risk consultancy, noted Mahathir's "obvious (though not publicly admitted) reluctance to do so" in a recent assessment of the succession intrigue.
If Mahathir found the drive and energy, even at 94, to go all-out to stop Anwar from assuming power, it would likely blow the governing coalition apart.
"The strength and stability of PH coalition are significantly based on the deal that Anwar will succeed Mahathir's premiership after a few years," said Muhamad Nadzri Mohamed Noor, senior lecturer in political science at the National University of Malaysia. He told Southeast Asia Globe that he predicted that some in UMNO and Islamic party PAS would move to shore up the Mahathir faction in office if Anwar's backers were to quit in protest at any derailing of the succession.
Succession aside, Mahathir's second stint in office has seen successes mixed with, if not exactly failure, the floundering of some pre-election promises on the rocks of governing.
A 29 June press statement from the Prime Minister's Office claimed that "despite the allegation that nothing was achieved after the PH took over the country's administration, the facts proved otherwise". Mahathir doubled down on the statement, claiming that "we have solved many problems left by the previous ruling party".
Hoe Ee Khor, chief economist at the ASEAN+3 Macroeconomic Research Office, said that Mahathir's government had worked to make Malaysia's public finance more accountable to the public.
"Despite the external headwinds, growth is expected to remain at around 4.6 percent in 2019 and 2020," he said. "The economy has proven resilient to escalations in the U.S.-China trade tensions and domestic commodity supply disruptions in the past year or so."
But not everyone is as impressed with the new government's performance. Weighing up the government's performance to date, the Institute for Democracy and Economic Affairs (IDEAS), a Kuala Lumpur think-tank, published a scorecard last month that picked through the PH election manifesto, noting what had and had not been done.
"Some of the energy and promises borne out of last year's historic election results have dwindled," IDEAS reported, noting "people's dissatisfaction with the slow pace of economic, political and institutional reforms". The report also criticised the government's efforts to appease "various interests" – concessions that often came, it said, " at the detriment of racial and religious harmony".
Among the ditched proposals was the planned signing-up to the International Convention on the Elimination of All Forms of Racial Discrimination. Late last year, thousands of UMNO and PAS supporters took to the streets of Kuala Lumpur in successful protest of what they alleged would be the shrinking of privileges for ethnic Malays, who make up about 60% of the country's population.
Serina Abdul Rahman, an expert on rural Malaysia and a visiting fellow at the ISEAS-Yusof Ishak Institute in Singapore, said that less well-off Malays are being targeted by claims spread by UMNO and PAS that Mahathir is beholden to Chinese-Malaysians and the Democratic Action Party, the second-biggest of the four groups that make up the governing coalition.
"In response to unrelenting accusations by the current opposition of Chinese control of government, threats to Islam and Malay rights, PH has sent out scrambled and inconsistent messages on their stance," she said. The allegations find a ready reception among Malay farming and fishing communities that suffer when prices fluctuate and social spending is cut – the latter something Mahathir said is needed to rein in spending and government debt.
"The previous government gave money to all kinds of people. The fishermen got a monthly pay of RM [Malaysian Ringgit] 300 even though they don't go to catch fish. Bachelors got RM450. If we had continued that, we are bribing for support," Mahathir said in May, marking the anniversary of the elections.
And while the new government quickly removed the Najib government's unpopular goods and services tax, IDEAS flagged slow-to-middling progress with other promises, such as proposals to build a million affordable houses, the raising of the national minimum wage and plans to abolish road tolls.
Some of the dissatisfaction has spread to the governing coalition, after Mahathir's electoral success saw some of his old UMNO colleagues defect to his side – the obvious opportunism prompting disquiet among other parties in government. Mahathir last week repeated his invitation for UMNO members to join his party.
And while Wan Azizah Wan Ismail, Anwar's wife, remains deputy prime minister, their outspoken parliamentarian daughter Nurul Izzah Anwar said she would not contest the next elections, criticising what she perceived as the slow pace of reform and slamming Mahathir as a "former dictator".
She was quickly criticised in turn by economic affairs minister Azmin Ali, seen in some quarters as Mahathir's anointed successor. In a bitter echo of Anwar's earlier tribulations, Ali's candidacy has since been subverted by the posting online last month of a video purporting to show the cabinet minister and a male party colleague in flagrante delicto in a hotel room.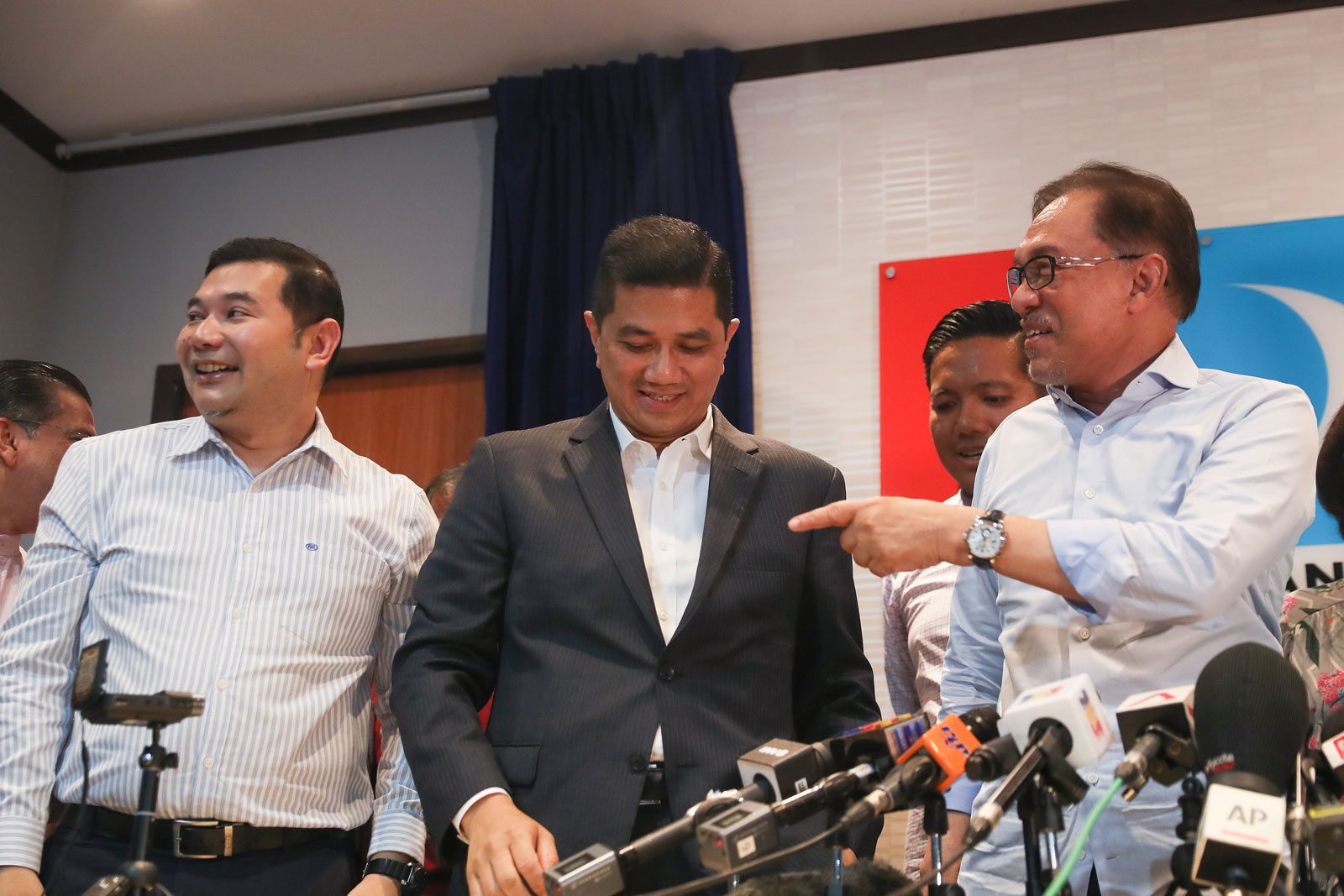 Ali blamed rivals in PKR for what he said was a plot aimed at undermining his career, before taking the lead in talking up the government's long-term economic plans at a World Bank event in Kuala Lumpur last week – a signal, perhaps, that the embattled minister will be sticking around.
Mahathir suggested that Ali might have been victim of a smear. "I think somebody is out to bring him down and nowadays with all kinds of miracles in the electronics, you can show a lot of pictures which may or may not be true," he said two weeks ago.
But while Mahathir still has his man's back, that does not mean he will be able to get his way should he aim to scupper Anwar's succession.
The obvious difference is that, turning 94 today, Mahathir is much older than during his first incarnation as prime minister.
And as Serina Abdul Rahman reminds, back then Mahathir was the leader of an all-powerful BN and UMNO clique that ran the country uninterrupted from independence until May last year, an era when he could "bulldoze his way through" any opposition to his rule.
But nowadays, with an outspoken public hyperactive on social media and an array of coalition parties to contend with, she said, things have changed.
"[Mahathir] has no choice but to be a lot more restrained," she said.