Kick it with the cool kids at W Bangkok
By Jemma Galvin
The heat, the traffic, the noise, the cost in this flattened anthill make it intolerable to live in; but Bangkok, whose discomfort seems a calculated discouragement to residents, is a city for transients," wrote legendary author Paul Theroux in The Great Railway Bazaar.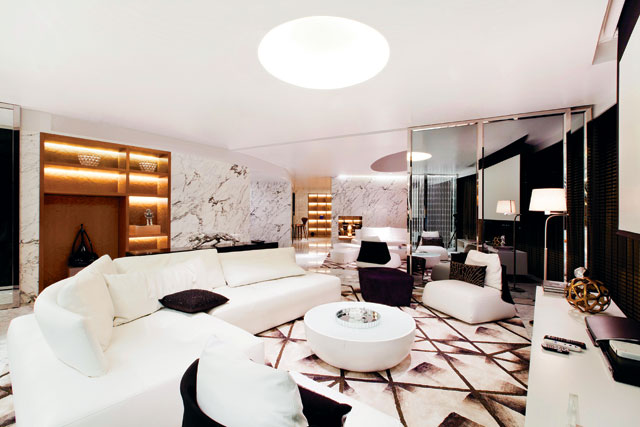 And transient travellers be. Silom's W Bangkok hotel, whose design and overall concept melds traditional Thai and pop culture icons with the luxuriousness expected of a five-star hotel, is the ideal place to set up camp when delving into the heady kerfuffle that is Bangkok.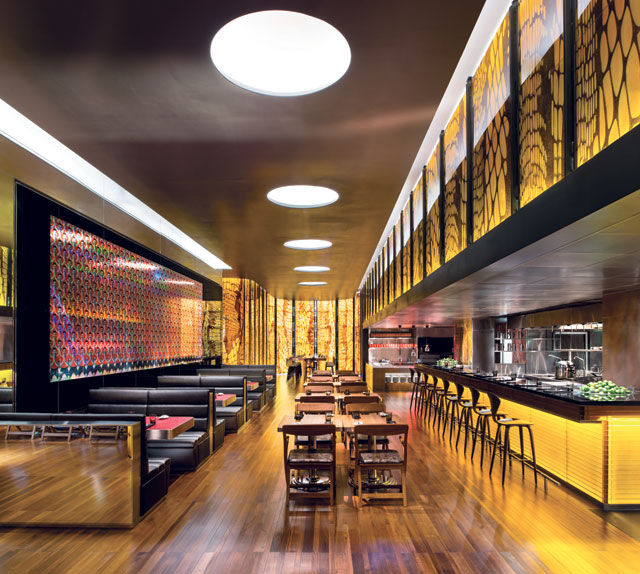 Thailand's City of Angels is a salmagundi of zany fashion, pumping music, food that begs to be shared and an urban landscape that invites the imagination to run wild. It is also a place where history, culture, religion and mystique permeate everything and everyone. This dichotomy is interestingly yet playfully employed in the styling and energy that create the W Bangkok. Oversized sequinned Muay Thai boxing gloves perch atop the bed in each open-plan room and suite, while the hotel's flagship restaurant, The Kitchen Table, is encircled by opaque walls adorned with the pattern of crocodile skin and drenched in the golden hue of a Buddhist temple.

Located along the city's prestigious Embassy Row and sharing a sweeping entranceway with the former Russian consulate, the 403-room hotel opened just last year and already has its finger firmly on the pulse of creative Bangkok. Young street artist Alex Face has had his hands all over the pool area, or Wet Deck, with his signature fuzzy creatures peeping out from wall murals and scatter cushions, while the monthly W Does Brunch sees emerging fashion designers, DJs, mixologists and chefs come together to show punters what Saturdays are all about.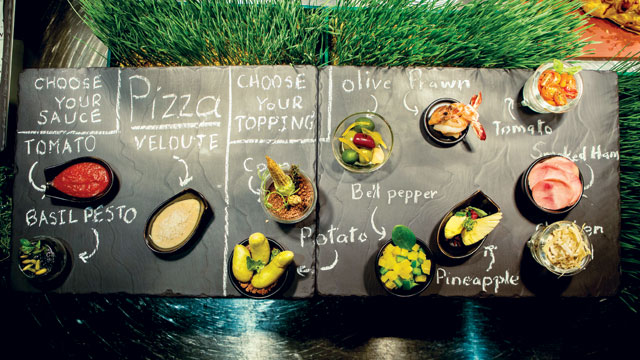 The staff at W Bangkok, who adopt a whatever/whenever modus operandi, quickly begin to feel like old chums, sharing tips and jokes as they mingle with mojito-sipping guests at the WooBar, which pumps out unexpected, eclectic tunes.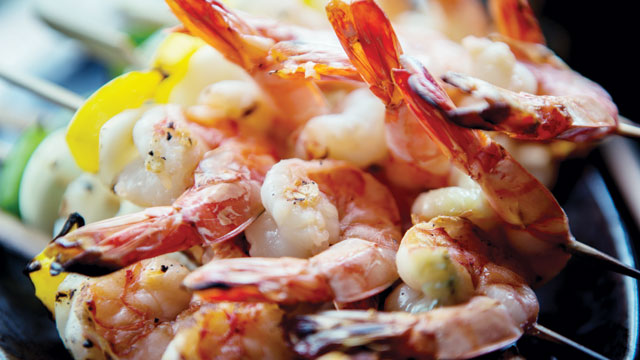 In a plush Marvellous Suite after a day traversing the city's mammoth markets, twinkling temples and groaning girlie bars, the minibar's Munchie Box contains goodies such as Nerds, Jelly Beans and huge carnival lollypops – perfect after being chewed up and spat out by the writhing, metropolitan monster that is Bangkok. Order from the pillow menu, set the lights to 'Sleep, My Pretty' using the touchscreen room controls and fall into a slumber so deep you might wake up in The Hangover II. 
Brunch, brunch, baby
W Does Brunch attracts some of the city's most discerning jetsetters and fashionistas. A melding of music, art, fashion and food, the four-hour event at The Kitchen Table restaurant boasts top-shelf meats, sweets as far as the eye can see and even dedicated mimosa and mojito stations, where a custom-made drink comes in a glass the size of your head.
High-seas dining
Enjoy the twinkling Bangkok nightscape and a sumptuous dinner on the Chao Phraya river from aboard the Manohra – a lovingly restored antique rice barge. Operated by the Anantara Bangkok Riverside Resort, the cruise offers Silver and Gold set menus, with the latter boasting delicious fare such as steamed chicken dumplings and marinated Phuket lobster.
On the boardwalk 
Fill up on seafood and plenty of bubbles on the Manohra before disembarking at Asiatique – Bangkok's newest night market. Since the closure of Lumphini Night Market, a number of developments have attempted to fill the gap; Asiatique finally does. Browse the 1,500 stores, take in the famous Calypso Bangkok Theatre and treat yourself to a second dessert at one of the 40 restaurants.
Weekend wanderings 
Chatuchak Weekend Market is a Bangkok institution. With 15,000 booths spread over 11 hectares, it is a sweaty and exhausting day out, but well worth it for the mountains of bargains to be found. Cap the day off at Viva, where DJs and a jovial chef put on a crowd-pleasing show while cooking up dishes such as mixed-seafood paella.
Essentials
Tel: +66 2344 4000. Website: whotelbangkok.com. Rates: from $188 per night for a Wonderful Room to $4,674 per night for the Extreme Wow Suite. Suggested accommodation: book the Marvellous Suite for $390 per night and enjoy its freestanding oversized bathtub and breakfast for two at The Kitchen Table.
Keep reading:
"Fit for a Kim" – At $140,000 a week, Iniala Beach House doesn't come cheap. Southeast Asia Globe was invited to indulge in design and degustation in a pocket of coastal decadence