Southeast Asia is revolting. Out of the five nations declared the world's worst plastic polluters, four – Indonesia, Thailand, Vietnam and the Philippines – are in the ASEAN region. But it's not just their own mess they're forced to deal with. No matter where it starts, three-quarters of the world's exported waste winds up in Asia, shipped to developing nations by wealthier Western countries keen to wash their hands of plastic scrap. And now, the bin is fighting back.
At the beginning of last year, China's decision to ban all low-grade plastic waste imports sent shockwaves through global recycling supply chains, leaving Southeast Asia scrambling to pick up the pieces. Sometimes, a few slip through the cracks.
Last week, a staggering 1,600 tonnes of plastic waste spilled out onto Cambodia's Sihanoukville docks as 83 shipping containers that had sat unchecked for months were finally raided by port authorities. For a nation that has maintained a ban on all household waste imports for more than two decades, it was a sobering sight.
Preap Kol, executive director of Transparency International Cambodia, was just one of the many people who took to social media in horror at the discovery.
"Of course I reacted," he told Southeast Asia Globe. "Because of two main reasons. One, this would cause further pollution in Cambodia, and two, because it affects a national prestige when a country is used to dump rubbish and wastes. It is unacceptable."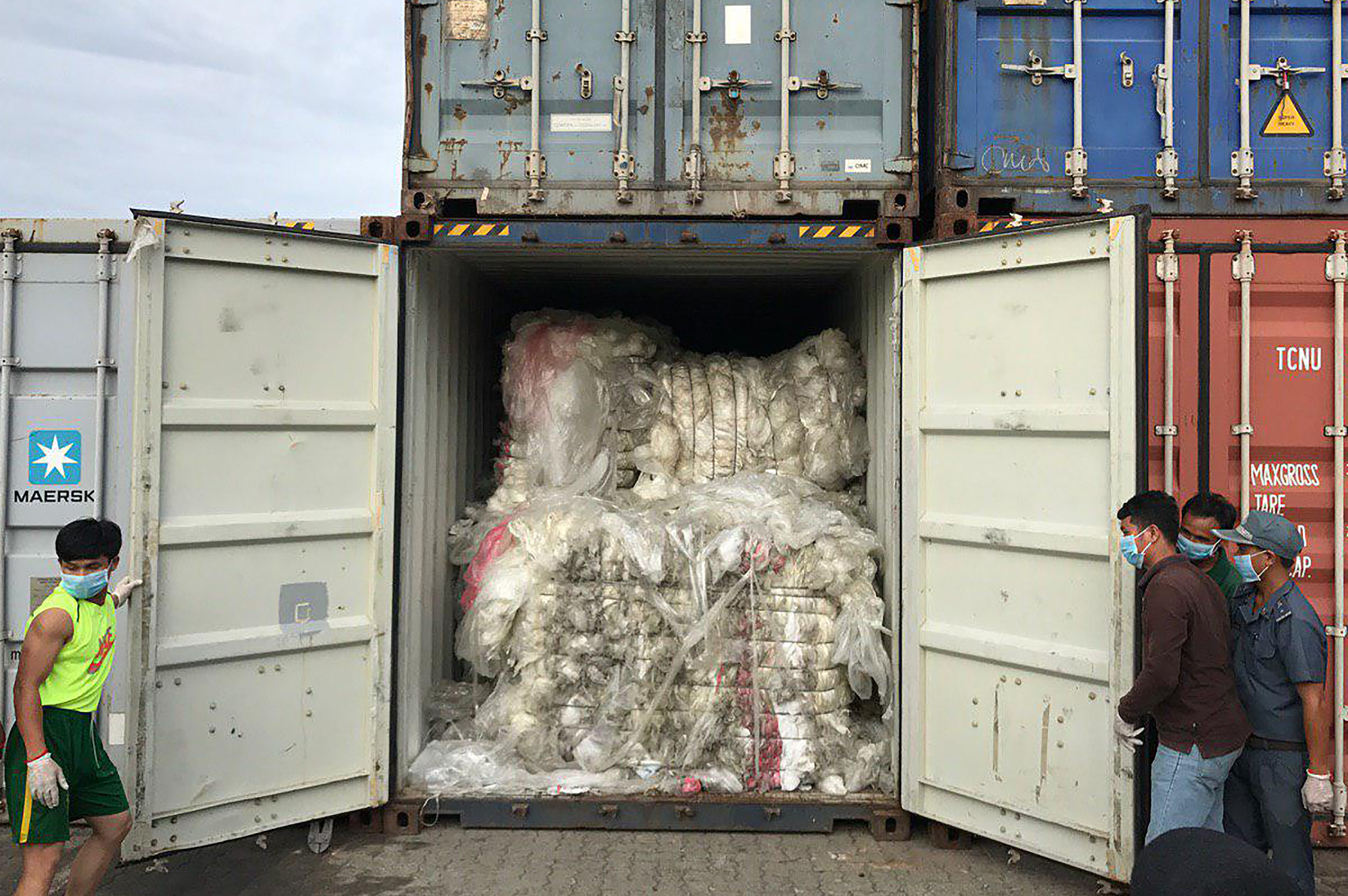 General Department of Customs and Excise director-general Kun Nhim told local media that the containers have been piling up at the port since October 2018 – nine months after China's own ban on low-grade plastic waste imports went into effect. While the final destination of the cargo is still unknown, much of the plastic waste that previously wound up in China first travelled through nearby nations such as Vietnam, Thailand and Malaysia – all now in the process of pursuing their own bans on the practice.
Nhim told the Khmer Times that locally based enterprise Chungyuen Plastic Manufacture Company was behind the import, though he stressed that the investigation was still ongoing. He added that it remained to be seen whether any of the Chinese employees in the company were in positions of ownership, apparently in response to widespread suggestions on social media that a Chinese company was responsible for the trash trove.
The company, which was incorporated in July 2018, is registered in Preah Sihanouk Province. A cursory glance at one of its top trading partners, Canadian company L and Z Recycling International, shows a number of shipments of plastic scrap conducted before 2017 co-signed with companies operating out of Shanghai and Qingdao in China.
Echoing comments made in previous weeks by Philippine President Rodrigo Duterte and Malaysia's environment minister Yeo Bee Yin, two of Southeast Asia's most outspoken critics of the trash trade, environment ministry spokesman Neth Pheaktra told Southeast Asia Globe that Cambodia was "not a dustbin where foreign countries can dispose of out-of-date e-waste".
"The import of banned plastic rubbish in the 83 containers was labelled under 'recyclable products', without anything saying 'plastic waste'," he said. "Any company found to be involved in bringing in the waste would be fined and brought to court according to Cambodian Law. We encourage the recycling of local plastic waste, but not imported from the outside."
"Nothing is black and white, but I think that it is fair to say that a lot of Western countries are just shipping their waste elsewhere"

Plastic Free Southeast Asia founder Sarah Rhodes
Although Kol said that he was no expert in the economics of plastic waste, he said it was clear that someone within the Kingdom was making serious money off of the illegal trade.
"I think it is a lucrative business," he said. "Cambodia has failed to enforce laws whenever interests and profitable deals are shared among relevant authorities or powerful individuals. Often time corruption facilitates violations of laws and allow all kinds of malpractices. In this case, Cambodia is seen as a convenient destination for this waste dumping site."
But that convenience is largely one-sided. Despite the dozens of informal recycling facilities that have opened up across the region in the wake of China's plastic waste import ban, most Southeast Asian nations are ill-equipped to deal with the plastic piling up from their own domestic consumption – let alone the rest of the world's waste. Speaking to Southeast Asia Globe earlier this year, Jenni Downes, a research consultant at the University of Technology Sydney's Institute for Sustainable Futures, said that much of the imported material ended up burned or buried.
"There have been some stories about that waste not being dealt with properly in certain instances in some of those countries," she said. "Importing recyclable material, but then recovering only a very small proportion of that material, maybe the metal, whatever's most valuable, and then landfilling or burning the rest."
Pheaktra said that the Kingdom was working with the US and Canada to discover the truth, and that the government "strongly believed" that the countries of origin would take their trash back.
"Cambodia is also facing [the problem of] plastic waste," he said. "Just in Phnom Penh, more than 10 million plastic bags are used every day."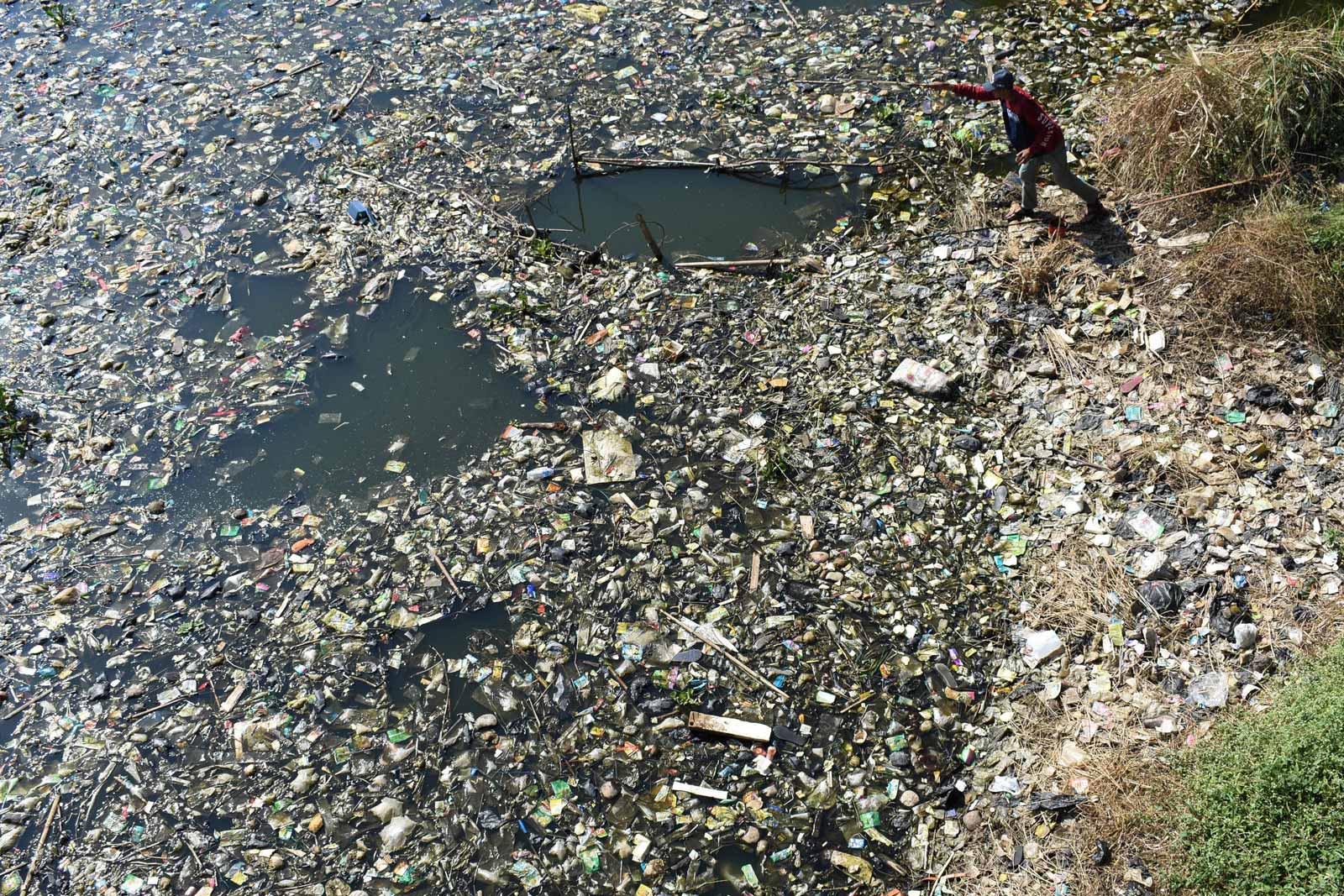 Cambodia is not the only country in Southeast Asia rankling at serving as the world's rubbish bin. In 2016, a Philippine court ordered that almost 70 containers of illegal waste be sent back to Canada, triggering a diplomatic crisis that saw President Duterte recalling diplomats from the North American nation before the cargo was returned home to be burned earlier this year and affording the ever-voluble president another chance – this time justifiable – to lambast a Western government that had criticised his deadly so-called War on Drugs.
In May, Malaysia declared it would be sending back as much as 3,000 tonnes of plastic waste to its countries of origin after China's ban left the Southeast Asian nation struggling to cope with the dubious honour of becoming the world's number-one destination for unwanted waste.
Last year, Indonesia imported a total of 283,000 tons of plastic, the highest recorded number in a decade. Of that, just 100 tonnes was sent back to Seattle last month in what the Indonesian government says is a stricter stance against illegal dumping on its shores. Thailand and Vietnam have also declared their intention to ban plastic waste imports, steadily closing their doors to the world's refuse over the next few years.
Sarah Rhodes, founder of social entreprise Plastic Free Southeast Asia, said that the growing pushback against the West's plastic waste exports to the region was inspiring to see.
"I think that this has been happening for longer than what we've seen, but that the Southeast Asian countries are now sending it back to origin is a really important statement," she said. "A lot of countries in the world are putting the blame where it isn't, and they're a big part of the cause – and yet they're saying 'oh no, we recycle, it's not our fault, we're not doing the damage'. So this is a bit of a wake-up call to point out that actually, this rubbish is yours. You need to take responsibility for it."
"The government must seriously hold the company or companies and persons involved accountable"

Transparency International executive director Preap Kol
While Western consumers seemed content to chuck a plastic bottle in the recycling bin and declare their role in the world's mounting plastic crisis over, she said, developing nations knew only too well that the bottle's journey didn't end there.
"Nothing is black and white, but I think that it is fair to say that a lot of Western countries are just shipping their waste elsewhere," she said. "And that's also contributing to the problem, because we're using resources to move waste to somewhere else when we really need to be taking a big look at our consumption and address that – and take responsibility for what we're consuming and what we're producing at origin."
But while Cambodia can do little to change the consumption habits of wealthier nations, it's up to the Kingdom's government to crack down on Cambodia-based companies looking to turn a profit off the world's increasingly urgent plastic problem. Kol said that those responsible for bringing the world's waste to Cambodia's shores must be tried in the public eye.
"I would like to send a strong message to the concerned parties who are involved in this business and I hope the government will take proper measures to address it and to prevent it from happening again," he said. "The government must seriously hold the company or companies and persons involved accountable."
For Rhodes, the problem goes even deeper than a few Cambodian companies cashing in on plastic waste. With Southeast Asian nations throwing themselves into a waste war with the wealthier West, there might be little political will left to tackle their own home-grown crises in plastic production and consumption.
When it became apparent that some of the waste building up in Indonesia had originated in Australia, protests ensued outside the Australian consulate in Surabaya, Indonesia's second-biggest city, highlighting the potential for the region's waste management crisis to be pinned on foreigners.
In Malaysia, a new government took office a year ago, pledging a raft of reforms in areas such as tax, communal or "race" issues, relations with China. But with rubbish pouring in from all sides, the government arguably has its hands full even before it begins tackling its own domestic plastic use.
"They've been having to spend a lot of effort and resources in working around illegal set-ups that are importing rubbish into their country," said Rhodes. "It's kind of distracting them from being able to get on the front foot and work on some programmes themselves. They're just putting out fires."