Covered by a thick blanket of haze, the opposite Mekong riverbank was barely visible to the human eye.
Over the Buddhist New Year weekend in Luang Prabang, Laos, hazardous air pollution blurred the Mekong's sandy beaches and blotted out surrounding mountains. Red-eyed locals squinting from the haze hoped rain would cleanse the toxic air before Lao New Year festivities, but instead of water, only ash fell from the skies.
The land surrounding the UNESCO World Heritage town was pockmarked with burn scars. Traditional agriculture techniques in Laos depend on seasonal burnings, which are often blamed for the air pollution.
"We spent a few days locked up in our hotel room because it was impossible to breathe outside. It was awful," said Fenya Elzenhar, a German tourist. "We came here to enjoy nature, but we couldn't even see the trees in front of us because of the haze."
Smog in Southeast Asia is becoming a graver threat to nations across the region, with Laos and several Mekong neighbours attempting to take the first steps in tackling the issue.
Laos farmers, driven by a particularly hard period for their national economy, sparked an exceptionally long burning season this year, torching fallow fields and forests in a bid to eke out more crops. But by late March and early April, the Air Quality Index (AQI) website IQ Air reported hazardous air pollution levels across Laos, sparking an outcry among residents and experts. The 500+ AQI soon became a major threat to public health and tourism, particularly the high levels of PM2.5 dust.
The orange haze that engulfed Luang Prabang forced locals to hide at home, tourists to cancel travel plans and business owners to find alternative sources of revenue. Concerns are growing about the long-term effects seasonal smog could have on Luang Prabang, the most popular tourist destination in Laos.
Hazy days in Luang Prabang
Benny Kong Chong Jee sipped his cold brew as flecks of ash layered the floor outside the restaurant cafe in Luang Prabang, where he has lived for the past 17 years. Until recently, his family lived with him. But that changed with the haze.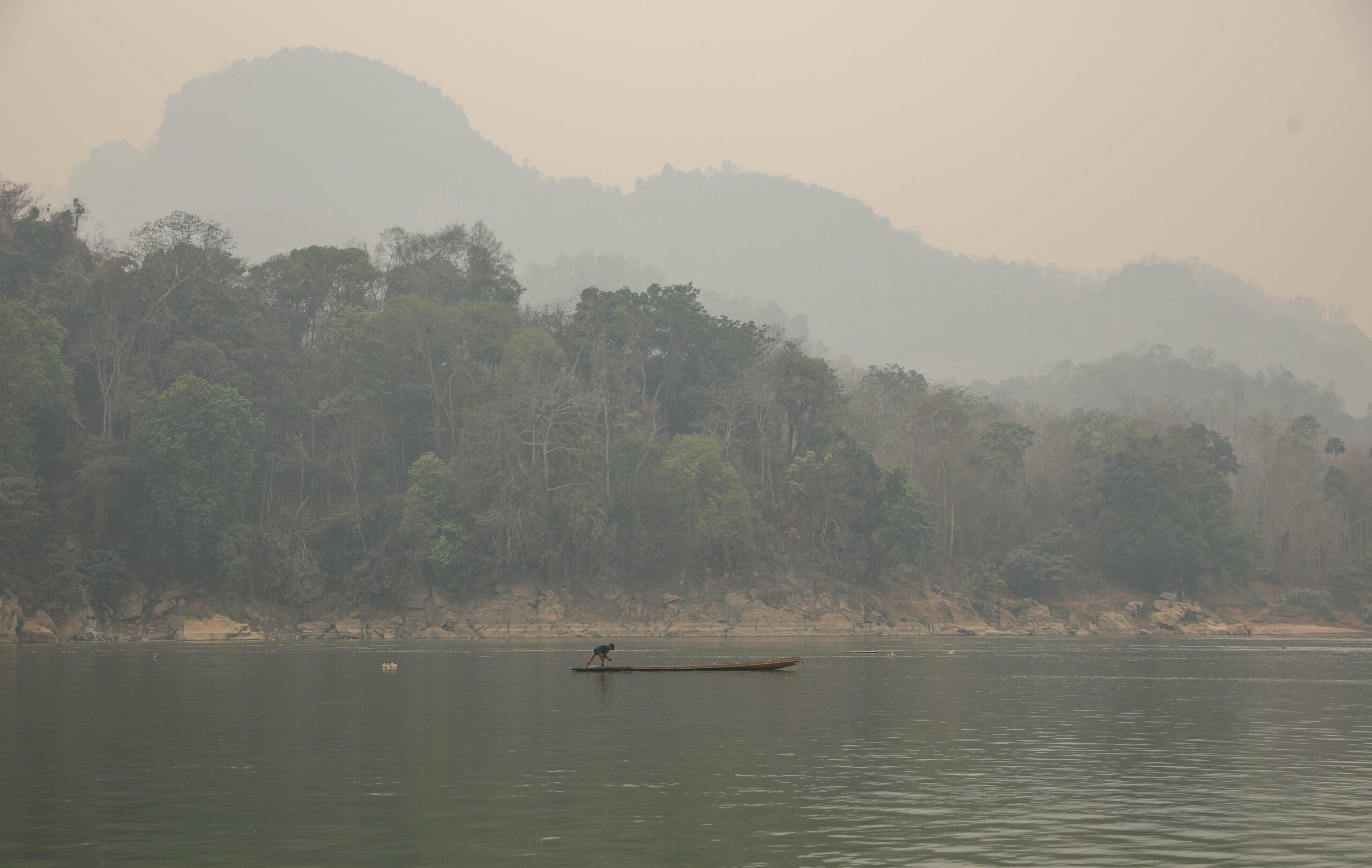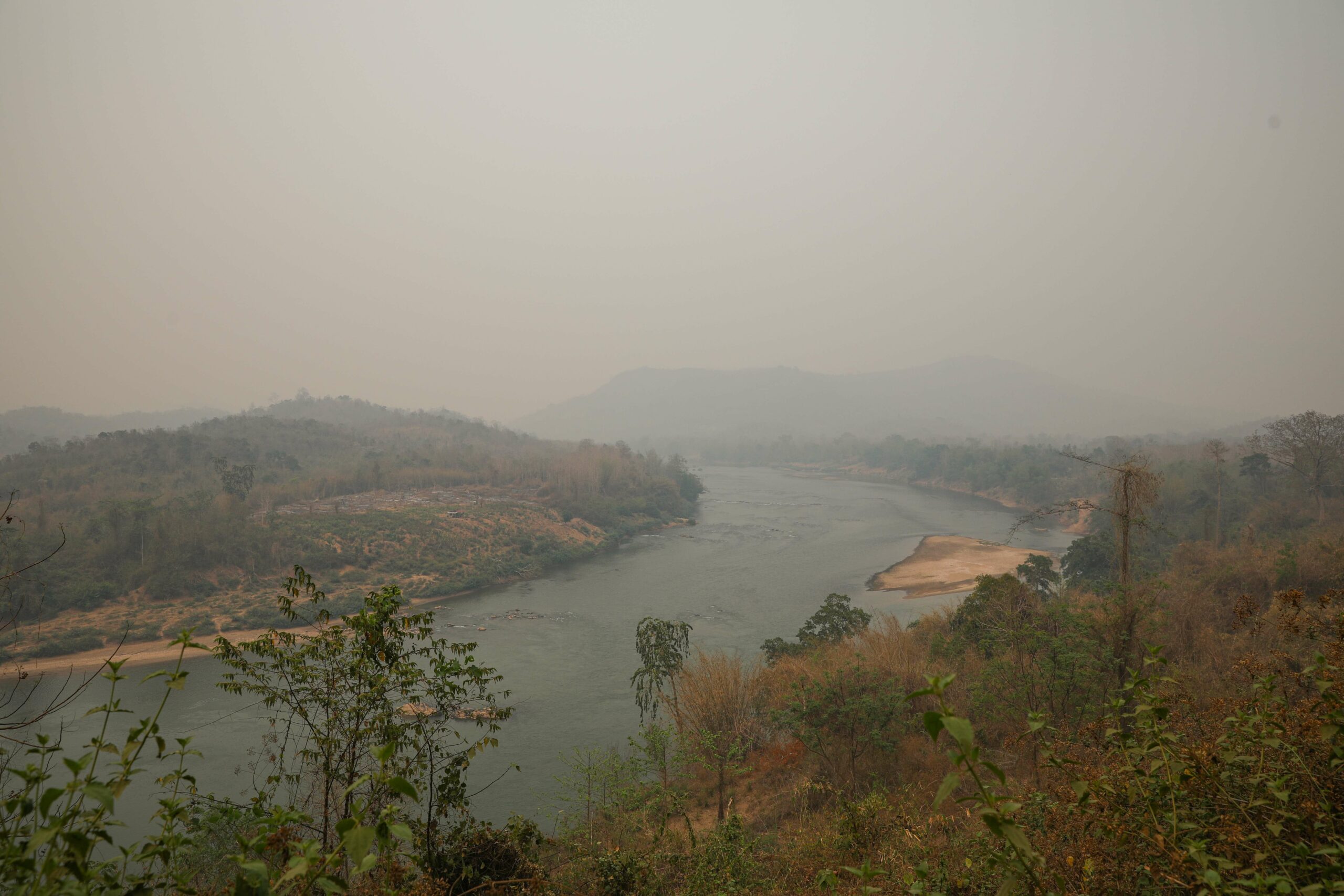 Air pollution around Luang Prabang reaches toxic levels following an exceptionally long burning season in Laos. Photos by Anton L. Delgado for Southeast Asia Globe
As the burning season began earlier than usual in February, Kong decided to move his family back to their home country.
"This issue caused me lots of sleepless nights," he said. "It was a very hard choice, but we didn't want the haze to have a negative impact on our children's health."
During the worst of the smog in March and April, Kong noted the profound impact the air pollution was having on the two hotels and tourism agencies he manages in town.
Besides the loss of business from booking cancellations, the town's tourism industry also missed income from the unknowable number of tourists who decided against visiting Laos in the first place because of the air pollution, Kong explained. Additionally, as the haze got worse, the tourists who had made it to Luang Prabang tended to stay in their hotel rooms, rather than explore the city and contribute to the local economy.
Since burning began, Kong has decided to slow down his marketing strategy to prevent the customers from having a negative experience that might tarnish Laos's reputation as a travel destination. Still, he empathised with the farmers whose burning had clouded the air.
"People are finding it harder to survive now, with high inflation and higher costs of living," he said. "If they don't burn the fields and start growing new crops today, they won't have enough income to survive."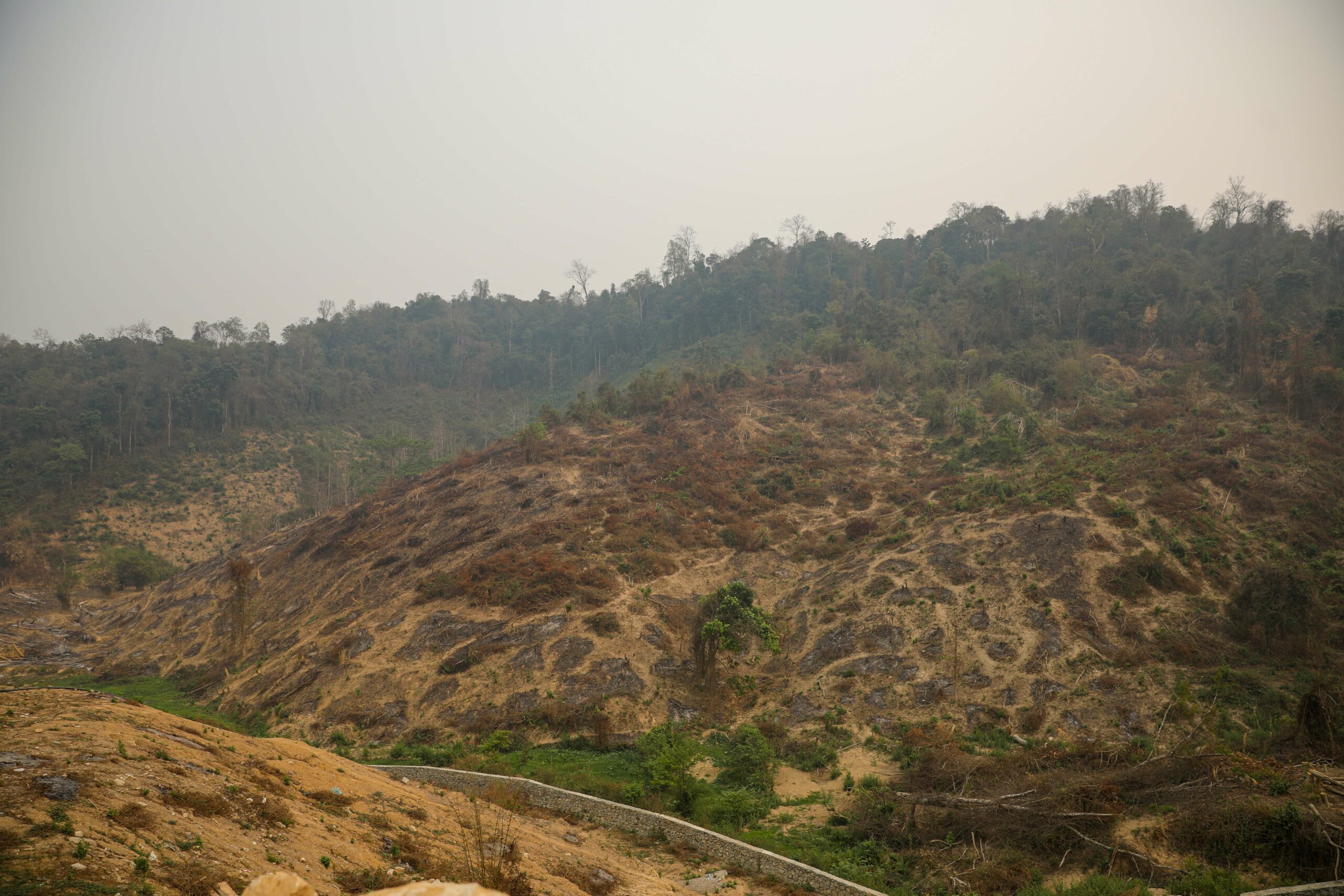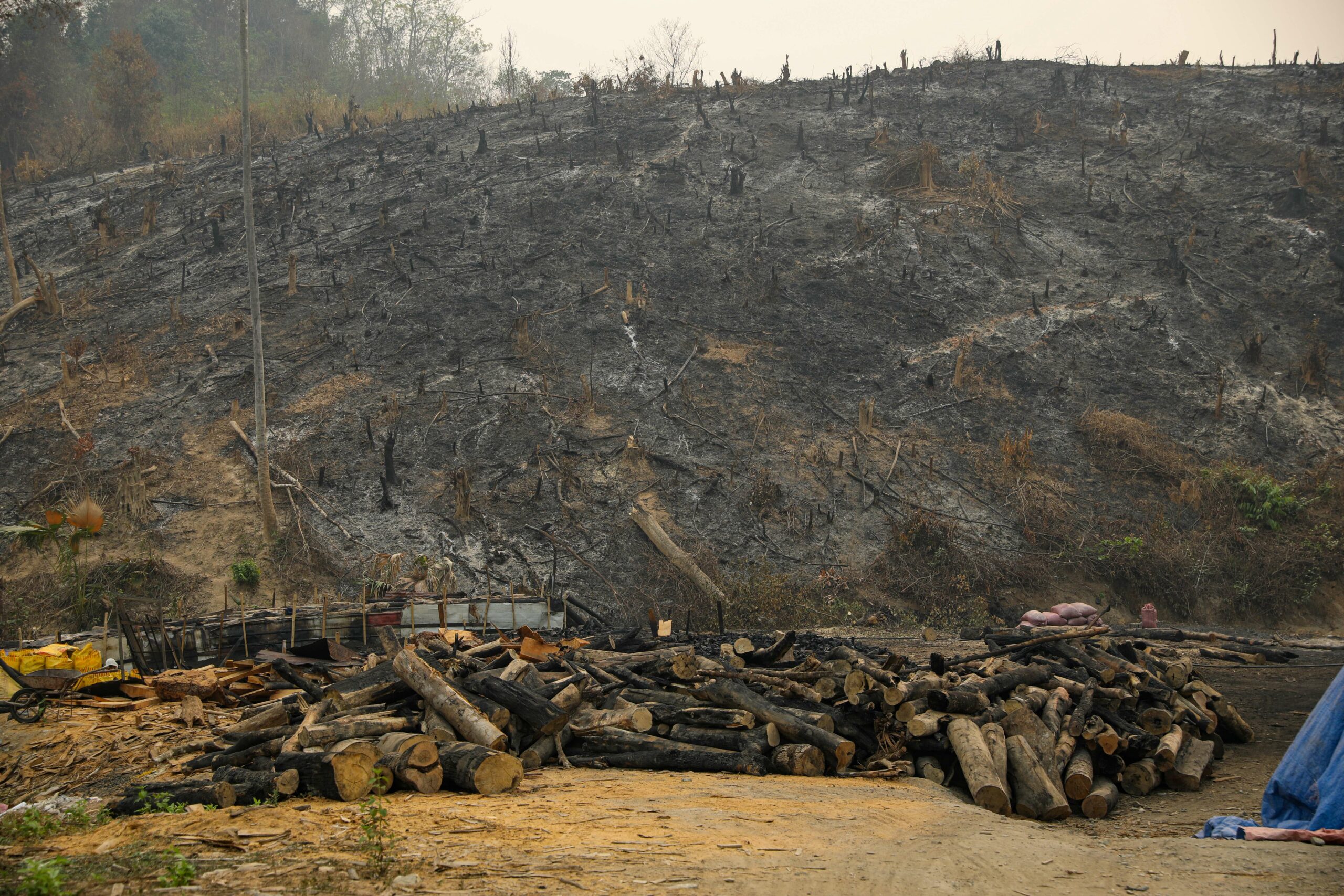 Slash-and-burn agriculture is a common practice in many countries across Southeast Asia. This traditional method, which requires the burning of vegetation to create a nutrient-rich layer of soil, is often blamed for worsening air quality. Photos by Anton L. Delgado for Southeast Asia Globe.
Slash-and-burn agriculture, the traditional farming method of burning vegetation to create a nutrient-rich layer of soil, is typical in Laos. Air quality often declines in March as locals normally burn their fields to prepare for the new agricultural season. But what made the hazardous haze exceptional this year was that farmers began burning in early February and continued through late April.
The pandemic and the subsequent high inflation of Laos' kip are likely compounding the pressures on farming communities within the country, which is regularly ranked to have the lowest GDP among ASEAN countries.
While acknowledging burning is vital for farmers, Phouthala Phouheuanghong, a 60-year-old farmer from XiengMen village across the Mekong River from Luang Prabang, believes the government should implement clear regulations to reduce the amount of forest being burned.
"Lots of people are already feeling unwell," Phouthala said. "It wasn't this bad before Covid, but now I worry that it will just get worse in the next few years."
As the air thickened with pollution from the burning fields, residents found it increasingly hard to breathe. Those driving motorbikes to work in the haze, humidity and heat, often found themselves with red and teary eyes.
Laos isn't the only country struggling to address air pollution concerns. Several Upper Mekong nations have suffered from equally severe burning seasons this year.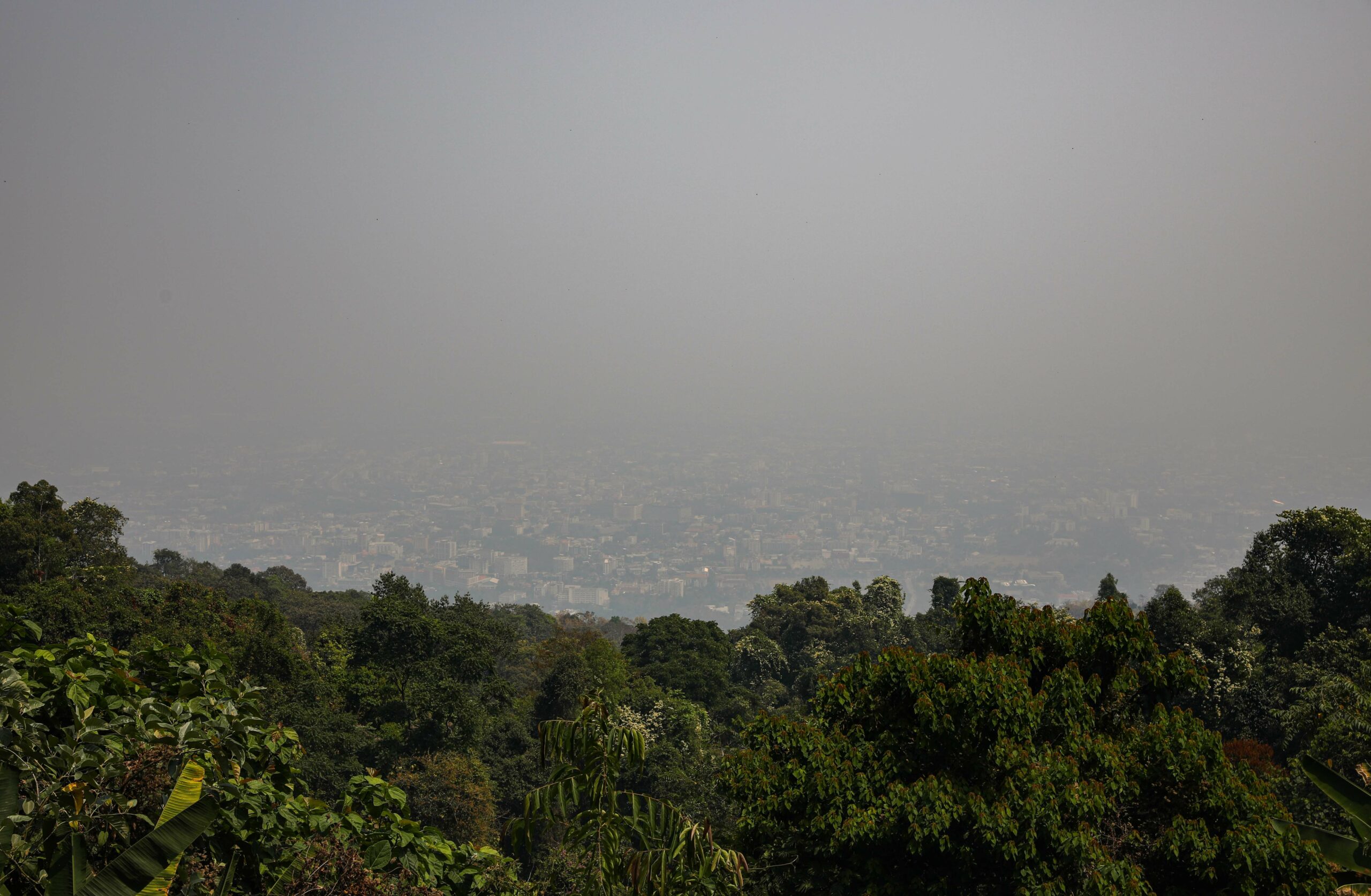 Air pollution across Northern Thailand, especially in cities such as Chiang Mai, reached such toxic levels this year that residents banded together to sue the Thai prime minister and other government bodies, demanding their "right to clean air."
While health data in Laos is limited, just over the border in northern Thailand, the lung cancer rate in 2022 was "the second most prevalent primary cancer behind liver and bile duct cancer," as the region has been one of the most polluted globally, Bangkok Post reported.

Neighbouring countries often point fingers when it comes to the issue of transboundary haze, but a new cooperative agreement between Myanmar, Thailand and Laos may take steps to address that. In early April, leaders from the three nations met to discuss transboundary air pollution and agreed to reduce slash-and-burn in border regions, as well as to tackle waste burning and provide modern methods for proper disposal.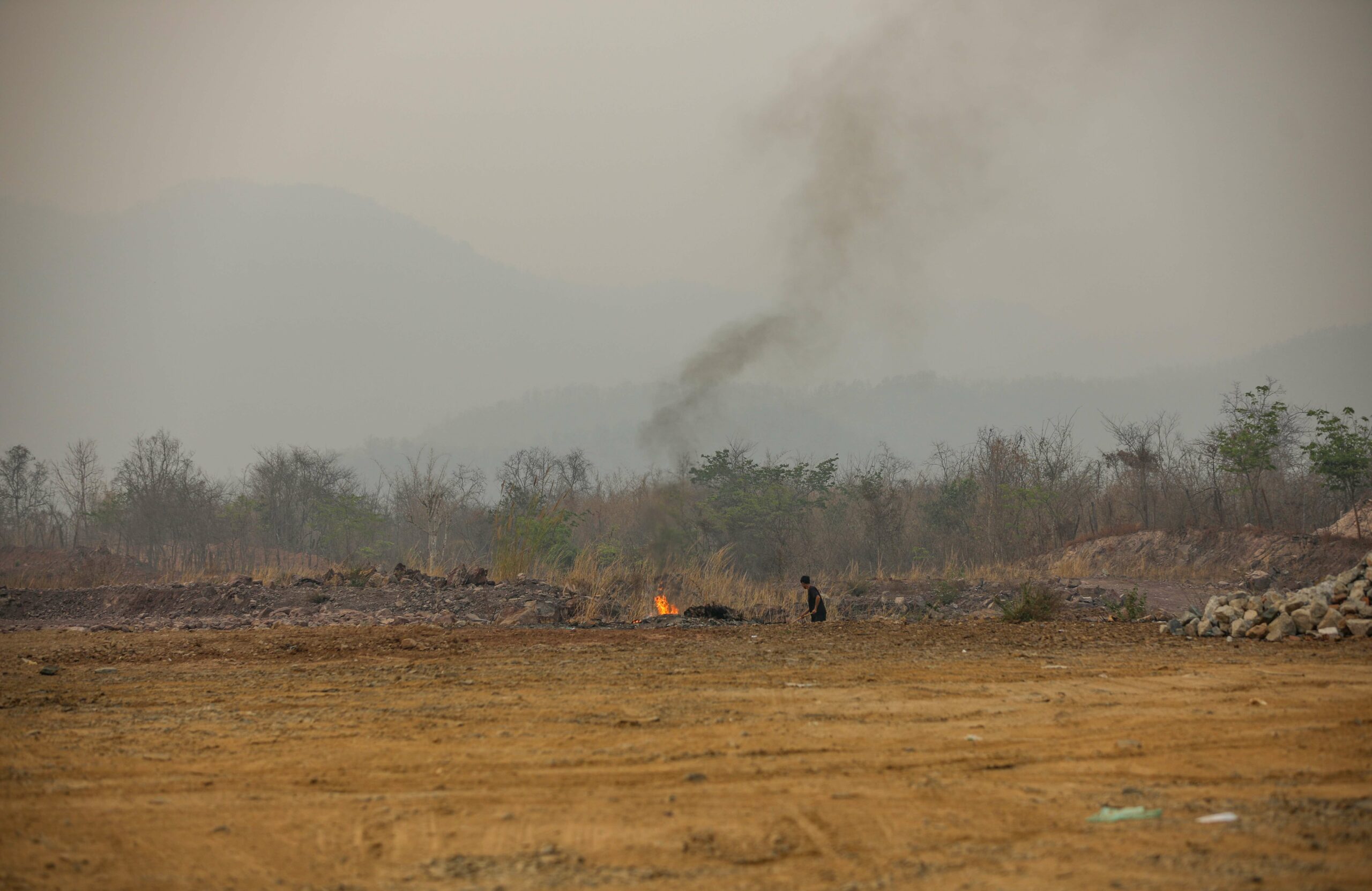 In Laos, smog has affected all 11 of the country's districts, according to a Luang Prabang District official who requested not to be named for security reasons.
"This year, the smog is much worse than in the past because people need to burn more fields for agricultural purposes," the official said. "But we know this air is like poison for every life, including both animals and humans."
---
Additional reporting by a veteran Lao freelance journalist, who requested not to be named because of livelihood and safety concerns.

This story was produced in collaboration with The Mekong Eye and supported by Internews' Earth Journalism Network.