Juliana Lau has funding on her mind. With a nascent startup on her hands, she needs an investor to help her get the ball rolling before competitors run her idea flat, she says. One option is an accelerator programme – through which companies take slices of startups' worth in exchange for fixed-term mentorship programmes intended to bring the entrepreneurs investment and boost their companies' growth.
"A lot of programmes request around 20% to 30% equity, and they're providing us, I think, $1.5m to $2m in funding," she says. "I think that's not a problem for us."
She's standing at the entrance to the Developer and Product Stage at the Tech in Asia Singapore 2018 conference, hoping to glean insight into how to make her business concept sustainable. Investors buzz around the conference. Within a few metres is the "speed dating" stage, where startups quickly chat with potential backers in the hope of nailing down the capital that could get their company off the ground. Speak to just about any startup founder at the conference, and they'll likely be on the same wavelength as Lau.
"It's always been about the product, and getting it enough cash to fund the product further is really important to me," she says. "It takes building funds, and I'm not too worried about the equity I have to give up."
An accelerator, she says, makes perfect sense.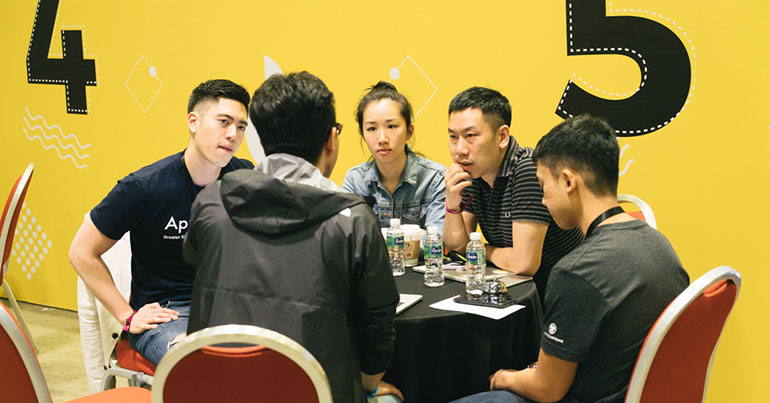 Over a decade ago, the first accelerator programmes kicked off in the US. Y Combinator – now one of the most well-respected accelerators globally – started the trend on the East Coast in 2005 before moving to Silicon Valley, where it went viral. Since then,cY Combinator alone has invested in roughly 1,500 up-and-coming companies, including the tech successes Dropbox, Airbnb, Reddit and Weebly.
Thirteen thousand kilometres away, these programmes are picking up steam. In 2010, JFDI.Asia launched the first Southeast Asian accelerator. During its life, it alone poured about $3m into 70 startups, including Digify, the award-winning platform launched out of Singapore for sharing confidential documents, now used by over 50,000 professionals across 138 countries.
By 2012, the region saw a rise in startups, now in the tens of thousands, according to Magnus Grimeland, founder and CEO of Antler, a startup "generator" kicking off its first cohort of 50 founders-to-be in July.
"If you're top talent sitting in Southeast Asia now and you're thinking of starting a business, now is the right time because… you can kind of create the next giant in the region," he says. "You're talking thousands upon thousands, and some of them will be giants – some of them will be the ones we talk about here in two, three years."
"The best startups will figure it out within a two- to three-year period anyway,"

Magnus Grimeland, CEO, Antler
Already some regional startups have seen outstanding success. Singapore-based ride-hailing app Grab started in 2012 and has since taken over rival Uber's Southeast Asian market and been valued at roughly $9b. Grab also executed a regional "exit" – the rather rare instance of a startup getting bought out by a larger startup – when it purchased Indonesian e-commerce platform Kudo, founded in 2014.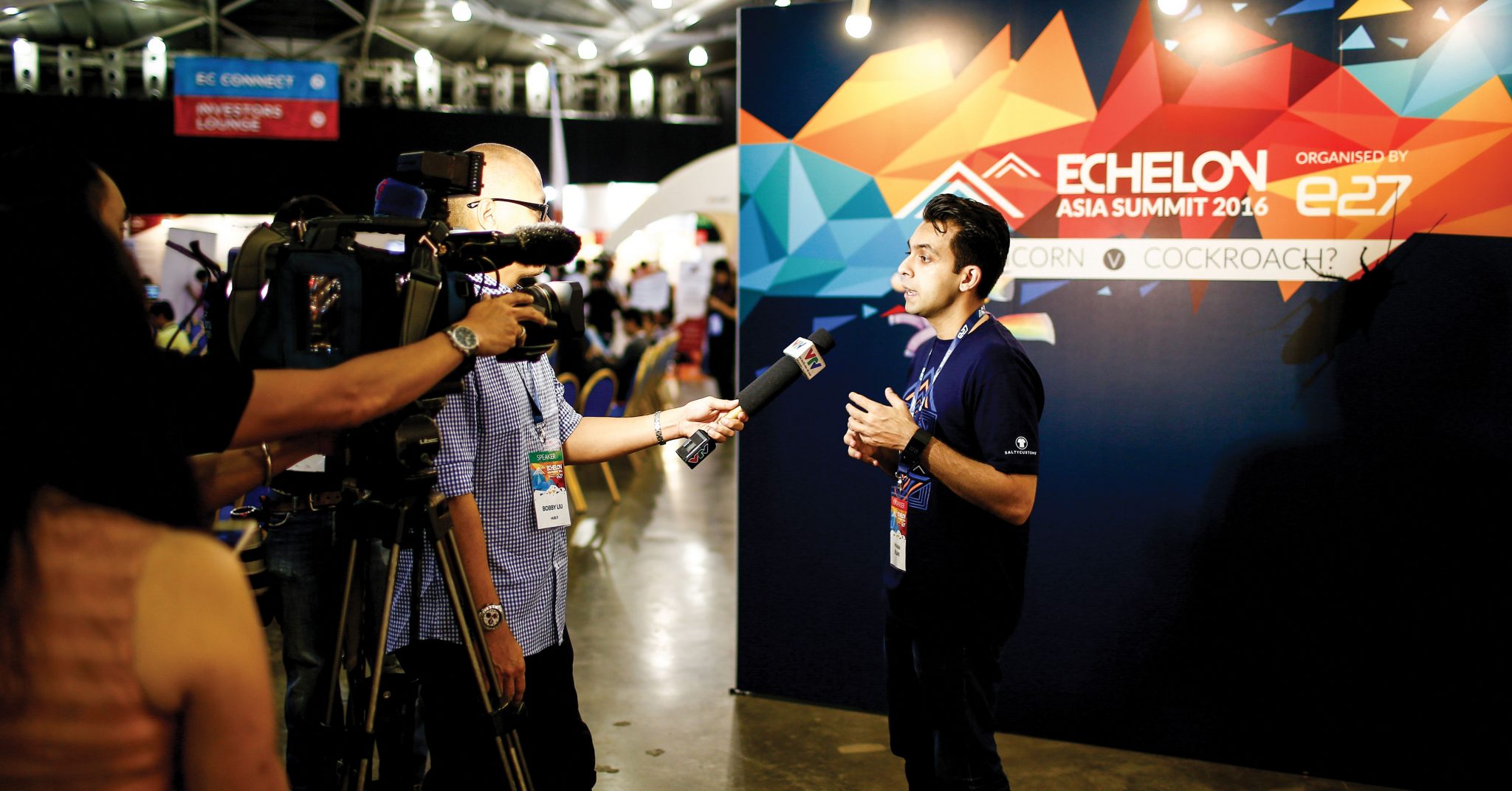 This boom in startups was followed closely by a great swelling of the number of accelerator programmes in the region around 2015, according to Justyna Piotrowska, head of a startup-funding "hacker" programme in Indonesia, Malaysia and Singapore for 500 Startups, another leading Silicon Valley accelerator with a local branch called 500 Durians that provides the biggest amount of seed funding to regional startups.
"The best startups will figure it out within a two- to three-year period anyway," Grimeland says of running a business – giving a nod to traditional business models that have seemingly gone by the wayside. "But why not get that two-, three-, four-month crash course in all of these things and ensure you do it right from the beginning?"
Startup founders tend to agree that accelerator programmes seem to offer a funding solution – but what remains ambiguous is at what cost.
Another startup founder at the conference says he would be willing to give up 15% to 20% of his company's equity for the right accelerator programme. After all, mentorship and networking go a long way to finding success in the startup world, he says before asking if that is a sensible rate and conceding that he doesn't know what a reasonable boundary to draw might be.
Grimeland says 15% is at the upper threshold of what startups should be willing to part with.
"It really needs to be the founders' business, so there are a lot of company-builder setups where the company builder will take too large a share of the business," he says. "Anything above 15 to 20% is a lot… because typically you have two, three, four co-founders and then you raise a couple of rounds [of seed funding in exchange for equity] and you don't want your founders to be diluted too quickly."
The less stake a co-founder maintains in a company, he argues, the less drive and tenacity they might have to troubleshoot hurdles. "Every startup has huge problems in the beginning," he adds, citing Elon Musk's SpaceX, which had only enough funding for one more test run before its launch and subsequent rise to become the world's most successful private space enterprise.
Accelerator programmes are important, Grimeland argues, because of the networks and because they help companies get their product on the market and test it in the real world early on, rather than potentially wasting time perfecting a product for years that won't make it in the end. With a long list of regional accelerators to choose from, he says more startups research their options thoroughly before signing any agreements.
"Then again, there are startups out there who are just so eager to get going that they'll jump into the first one they talk to, in which case either you're lucky or you end up in the situation where you've given part of your company [away] and you might get advice which actually doesn't help you but moves you in the other direction," Grimeland says. "So it's a quite critical decision."
"You've just got to watch out for yourself," says Taro Araya, founder of Myanmar-based gaming platform Goama – a sort of Netflix for games – which won a judge's choice award at a recent pitching contest in Phnom Penh hosted by e27, a Singapore-based tech media platform that runs accelerators. "Not everybody that comes to you trying to help is going to help you."
Just like [accelerators] do due diligence on you and they kind of judge if you're really committed and really have a good idea, you also should judge them

Tayo Araya, Goama
Araya says this background research on accelerators is fundamental: "It's a business of its own… I know an [accelerator] in Myanmar that asks for 12% equity. They give it to 12 advisers at 1% each and the [startups] really get trash."
With programmes like this in mind, Goama was reluctant to engage in a programme until they knew it would be beneficial and that their product was ready for it, Araya says.
"It's a balancing act in terms of how much an incubator takes from you, how much cash they give you and, at the same time, how much access do they give you to different resources or doors," he says. "[My] advice to an aspiring entrepreneur [looking for an] incubator or accelerator: Just like they do due diligence on you and they kind of judge if you're really committed and really have a good idea, you also should judge them. They present to you a 'wow' picture, and sometimes they need to deliver on that."
Mohan Belani, co-founding CEO of e27, echoed Araya.
"There are always a range of accelerator programmes that exist because the stakeholders who run these programmes either have an indirect interest towards running these programmes or because for them it's just a way to have a stake in the ecosystem," he says. "It's important that startups look out for which accelerator programmes are structured which way and… really consider whether they should spend their time on it."
It's more than a matter of equity versus investment, though, Belani argues.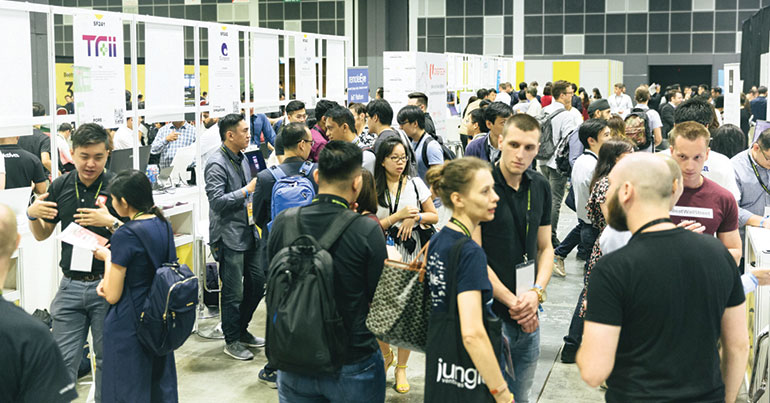 The longer an accelerator has been around, the bigger its alum list is, making way for insight into the programme, mentors and potential future investors on the other side of the accelerator, he says. The amount of time your startup must devote to a programme is another big consideration, because if your company is not ready or is too advanced in its development to be suited to the content of the agenda, it might stall progress rather than propel it.
Startups should also decide what market or markets they want to delve into and look for accelerators that work specifically in that country or region in order to receive tailored assistance and networking, says Laura Smithemen, programmes and innovations director for Impact Hub Phnom Penh. Researching the network of companies and mentors a programme has on offer will also give startups an idea of whether the programme aligns with the fledgling company's needs, she says.
"I think what startups should really do is to spend time to reach out to the programme managers who are running these programmes and at least interview them," Belani adds. "Sometimes when you ask deeper questions about how the programme is going to be run – what kind of activities are going to be done, is there a plan for a second batch moving forward – then you can get a deeper sense of whether the guys running the programme have really thought this through."
Piotrowska of 500 Startups said it's also up to startups to slow down and think things through – which, in this emerging market, often gets skipped over in the excitement of trying to launch.
"We've learned that [often] there's no process that they follow," she says of Southeast Asian startups. "It's just chasing the next shiny object – if that's Instagram, if that's Facebook – without understanding what really is happening in the current business[es] they have that are working [and then] killing or optimising the ones that are not working."
Piotrowska recommends that startups research market and company data and make decisions based on numbers rather than assumptions; define your customer base, sort out where your money is coming from and plan steps ahead for business development.
But according to Steve Landman, founder of multiple startups, managing partner of RPSH Venture Capital and a former accelerator operator based out of Vietnam, accelerators often serve as a distraction rather than contributor to learning these fundamental business skills.
"I think we should be teaching financial management – cash flow is everything – not teaching people how to create pitch decks and presenting to investors," he says. "When I started my first companies a long time ago, there was no acceleration or incubation… [W]e had to figure it out, and I don't think there's any better way to learn to be an entrepreneur and to start a company than to just do it."