Catherine Harry: YouTube star and creator of A Dose of Cath
Taboo words and topics pop up regularly in A Dose of Cath, a video blog that has won Catherine Harry almost 200,000 followers since it started about six years ago. Hosted by prolific writer and vlogger Catherine Harry, the popular Facebook and YouTube channel began as an outlet for Harry to vent her frustrations but now challenges viewers to be critical thinkers who research issues that impact their daily lives, such as outdated social norms, questions of equality and sexual health issues. Harry takes pride in her "battlefield" comments section where viewers' varying perspectives come to the fore. Since kicking off her unapologetically progressive online career, she has gone on to study communications at Pannasastra University of Cambodia and written for publications including the Phnom Penh Post newspaper and Politikoffee, a discussion group focused on spurring political and socioeconomic engagement among Cambodia's youth.
"The topics that I have discussed are not discussed very openly amongst the population… I want to bring light to those issues and, by doing so, I hope to dismantle patriarchy and empower women"

Catherine Harry
---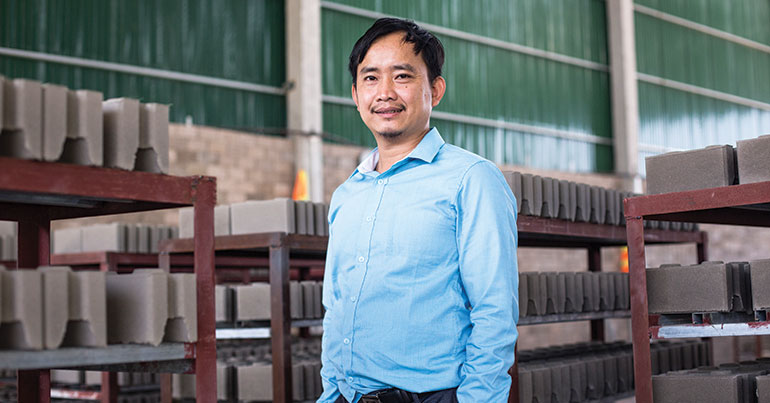 Hav Kongngy: founding director of My Dream Home
Drawing on his development studies master's degree at the Royal University of Phnom Penh, along with years of work experience as a researcher at think tank Open Institute, Hav Kongngy realised that his own middle-class family's inability to save up to buy a home within the capital's city limits spoke to a wider housing problem. In an effort to help address the dearth of low-income housing in the country, he launched My Dream Home, a social enterprise that produces low-cost, eco-friendly, interlocking bricks that can be used to build homes far below the cost threshold of most 'affordable housing' definitions. Since its start in 2015, his team of 11 has produced more than two million bricks, constructed 30 homes and made plans to train community members on how to build their own homes, using the startup's materials to cut down construction costs.
"My Dream Home intends to be a special company that produces and supplies environmentally friendly bricks throughout Cambodia"

Kongngy
---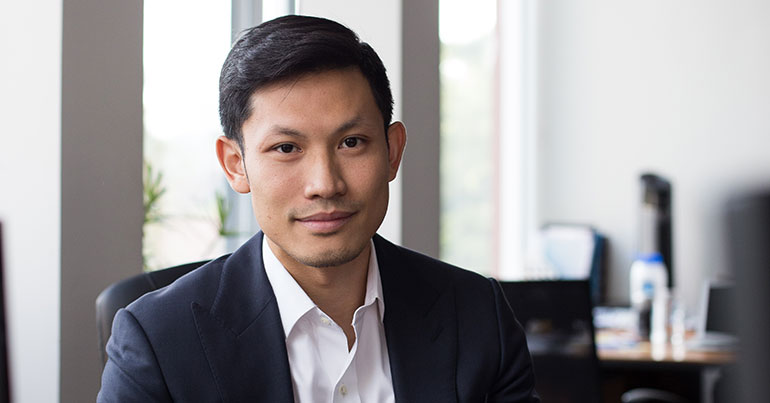 Kem Bora: investment manager at Mekong Strategic Partners
Boasting an education from the London School of Economics, Dartmouth College and Kellogg School of Management, Bora has worked in analysis and investment in the US and Cambodia for more than a decade. Originally from Cambodia, he was raised in New York ahead of the global financial crisis and took an interest in business and finance. He has since helped steer investment management teams with portfolios amounting to billions of dollars. Having joined Mekong Strategic Partners in 2016, the investment manager and self-proclaimed entrepreneur is now focused on venture opportunities in Cambodian real estate, renewable energy, transformation technology and agriculture. His goal is to work alongside fellow entrepreneurs and developers to build a better future for Cambodia by piecing together the various "pieces of the puzzle" that contribute to informed investment decisions.
"I love working with people, and I get energised from people's ideas… My mission has always been serving the country by helping accelerate its path for economic development"

Bora
---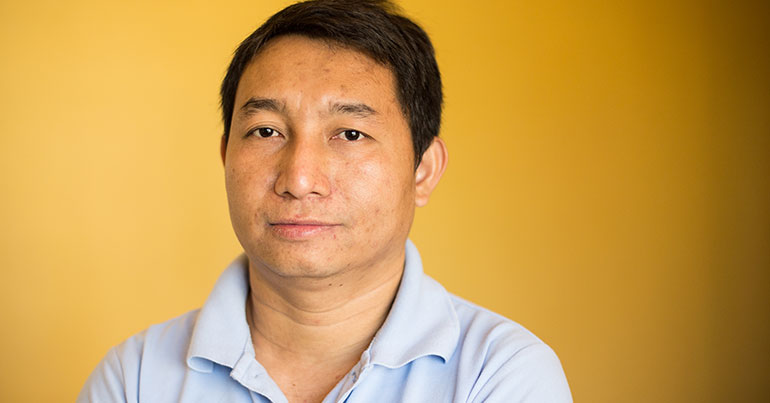 Khuon Sophorth: CEO and co-founder of Morakot Technology
Cambodia's primarily paper-based approach to banking leaves much room for human error and fraud. To take on the problem, Khuon Sophorth co-founded Morakot Technologies. With a computer science degree and some social enterprise experience under his belt, Sophorth joined VisionFund Cambodia in 2005 where, over the course of a decade, he worked his way from a business management role to IT manager for a mobile and tablet banking project. Then came Morakot Technology in 2014, an affordable banking and loan management programme founded with the intent of making microfinance institution banking more reliable. Now, with Sophorth as its CEO, the young company is working on expanding its reach beyond Cambodia's borders. Last year it set up shop in Myanmar and was selected to be part of Startupbootcamp, a competitive regional acceleration programme. The Philippines and Laos are next up and slated to welcome Morakot this year and next, respectively.
"Ultimately, we want Morakot to become one of the key fintech companies globally"

Sophorth
---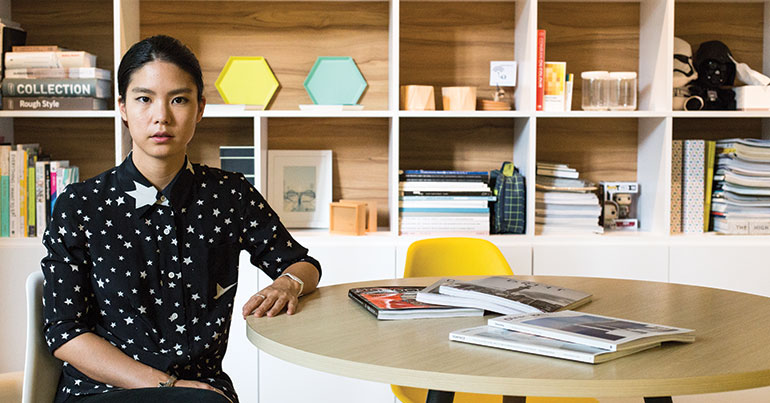 Zoë Ng: founding co-director of Raintree
Raised in Malaysia and the UK, Zoë Ng finished her master's in linguistics and Arabic at the University of Edinburgh and took a job as a consultant at McKinsey after deciding against a career in research. From there she went on to work for Google before being lured to beauty startup Charlotte Tilbury. In 2015, she decided to apply the innovation lessons she gleaned from these workplaces to set out on her own. Having spent time in Cambodia a decade earlier working on a technology education project with the US-based Southeast Asian Service Leadership Network, she returned to co-found Raintree, Phnom Penh's first boutique office space. Focused on creating an environment that spurs collaboration and productivity through strategic design, the award-winning office development now hosts more than 20 tenants, rooftop yoga classes and inspirational talks by industry leaders.
"With Cambodia being such a fast-developing market in many ways, how we build platforms for organisations and individuals to grow innovatively, but also sustainably, is so important"

NG
---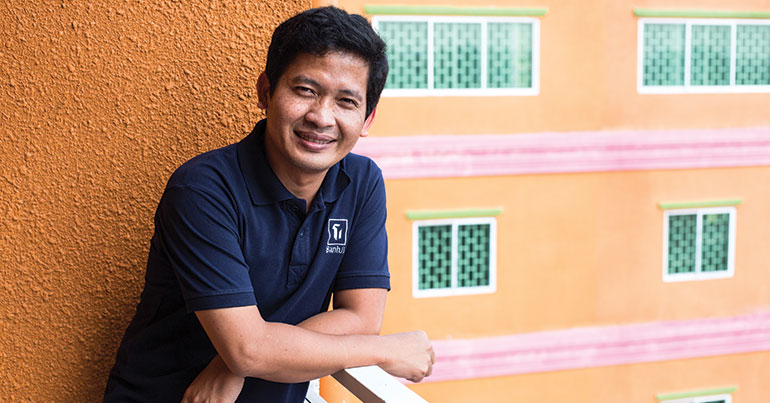 Sim Chankiriroth: founding CEO of BanhJi
With years of experience in business and finance and a prior career as a managing partner of consulting firm PCG & Partners, Sim Chankiriroth launched BanhJi in mid-2016 with the hope of advancing Cambodia's micro-, small- and medium-enterprises (MSMEs). The startup firm, which offers free online accounting and market data to inform companies' business expansion and financing plans, was selected as a 2016 participant at the Singapore-backed Startupbootcamp fintech accelerator programme. With an ultimate goal of turning BanhJi into the financial operating engine of the country's MSMEs, Chankiriroth is now shifting the company's focus to expediting companies' access to cash and creating alternative financing opportunities by launching partnership projects with a commercial bank, microfinance institution and a fintech company. Next on the agenda is regional expansion.
"The market opportunity is huge, and Cambodia is the ideal place to validate the MSMEs market before expansion into the region"

Sophorth
---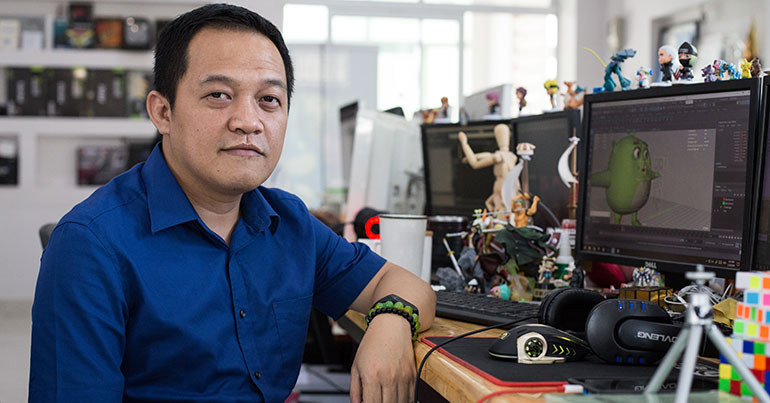 Ear Uy: director and co-founder of Osja Studio
A trouser-wearing cartoon monkey named Asva is what took Uy from his career as a computer software technical assistant and graphic designer to co-founder of Cambodia's first game development company. Already highly skilled in computer technology, he finished his master's in business at Pannasastra University in Cambodia before kicking off his career as a computer software technical assistant. In his free time, however, Uy and three friends were avid gamers with a desire to bring their country's culture to the industry. Using his training in business management and passion for creative work, Uy co-founded Osja Studio in 2011 and launched titles including Asva the Monkey, a puzzle game that has been downloaded more than 300,000 times worldwide. As the company has grown, making game development professionals out of gamers with no prior experience in the trade, it has continued to produce games with nods to magic tattoos, Angkor Wat, pagodas and other symbols of Cambodian culture.
"It began with four gaming friends who wanted to make a difference… We could see a chance to bring Cambodia to the world through our game development"

Uy
---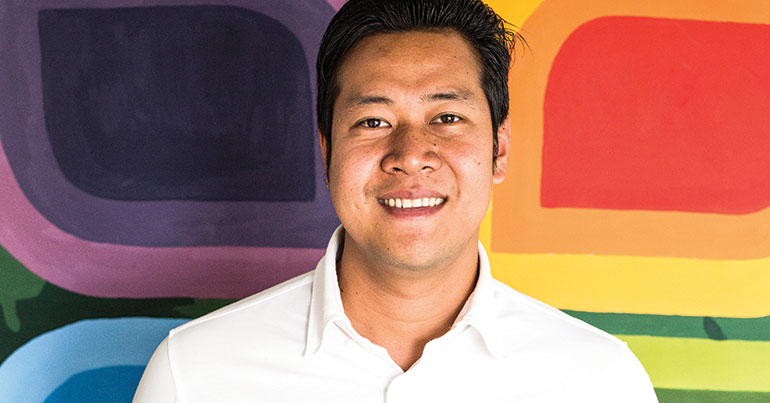 Sok Sopheakmonkol: CEO and co-founder of Codingate
Sopheakmonkol, who goes by Monkol, returned to Cambodia in 2012 having studied information management at the University of Hradec Králové in the Czech Republic, where he developed a desire to transform the business environment in his home country. Within a year came Codingate, a tech venture company that builds affordable technology solutions while training up the next generation of tech innovators. As co-founder and CEO, Monkol directly oversees and guides his company's teams, which provide services to 60 domestic and 20 international companies and organisations across 12 countries. Since its inception, the company has received great recognition from the regional business sector – last year it won Startup of the Year and Best Life Sciences and MedTech Startup at the Asean Rice Bowl 2017 awards, where Monkol was also dubbed Founder of the Year. He was also listed on Forbes' prestigious '30 Under 30 Asia' list last year.
"Our future business aspiration is to give team members the ability to start their own tech ventures using Codingate's sustainable business model"

Mongkol
---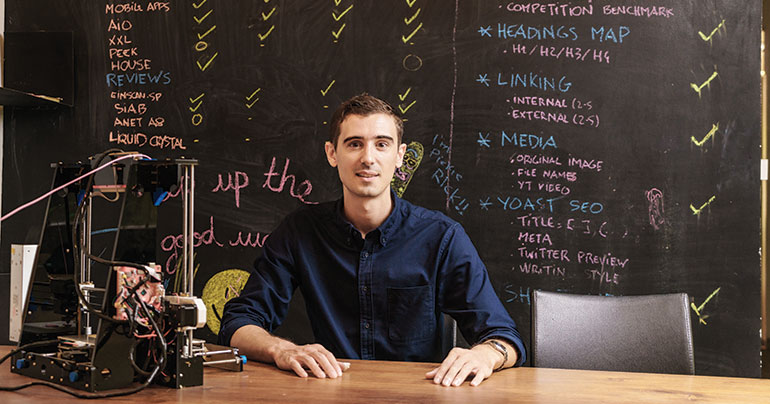 Martin Lansard: CEO and co-founder of Aniwaa
Reared at EDHEC Business School in France, Martin Lansard kicked off his career in 2010 working in advertising and marketing for Google. During his time with the tech giant, his best friend and now business partner introduced him to 3D printing, which eventually ushered the two toward a side project beginning in 2013 that involved reviewing these groundbreaking machines they had grown to love so that others could compare what was on the market. Working across borders, with Lansard in New York and his partner in Paris, their website Aniwaa soon blossomed into a full-time concern. The French entrepreneur has since relocated to Cambodia with his French-Khmer fiancée and speaks glowingly of the opportunities afforded by life in the Kingdom. In the meantime, the company has become the most visited 3D printing hardware comparison website in the world, where users can read up on reviews and features of thousands of products with the click of a mouse.
"We've always been fond of new technologies, and when we discovered 3D printing it was kind of a magical tech for us, allowing us to build pretty much any object out of thin air"

Lansard
---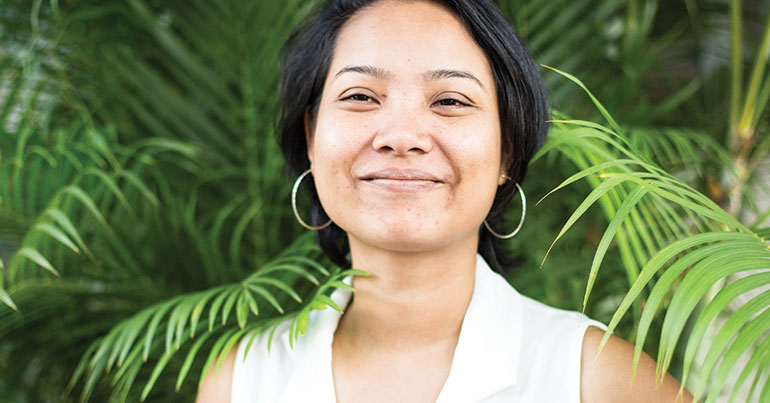 Keo Kounila: managing director of Redhill Asia
After graduating from the Royal University of Phnom Penh's department of media and communications in 2010 and embarking on a successful career in journalism and research with the likes of the BBC and USAID, Kounila established herself as a business media entrepreneur. In 2014, she launched her lifestyle website, wheninphnompenh.com, which features content ranging from video interviews with actors to food and drink tips. The site focused on training young writers and developing content strategies for Phnom Penh-based clients and earned Kounila a place on Forbes' '30 Under 30 Asia' list in 2017. With the platform off the ground, she then established her communications consultancy company, Redhill Cambodia and Indochina, last year. Taking on clients such as Emirates airlines, the WWF, Colgate and a few startups, Redhill has expanded into an international agency serving clients throughout Asia and the US.
"We want to be the leading Asian agency in the world and showcase the strength of Asean – our brands and our success stories – and we want to help global brands reach this audience"

Kounila