Advertorial: An influx of investment in Cambodia ushers next-generation office buildings into Phnom Penh
On the cusp of next year's introduction of the Asean Economic Community, Cambodia is entering a new age of development and modernisation. As investors flock to the country to take part in its recent economic growth, Cambodia is rapidly becoming a very attractive environment to establish a business. The new wave of reputable international companies and entrepreneurs eager to take advantage of the capital's seemingly endless business opportunities are injecting the city with newfound energy.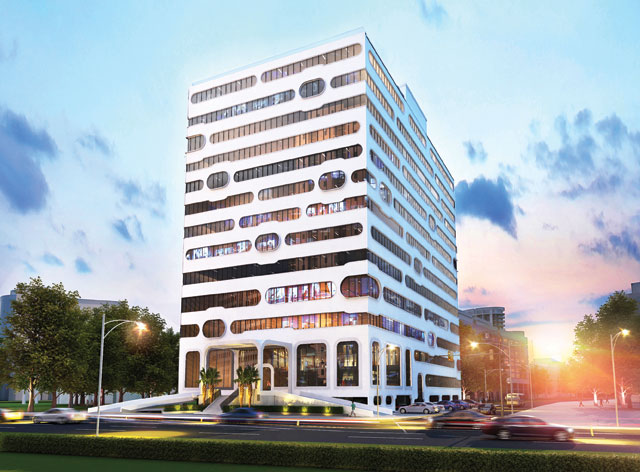 This new spirit of entrepreneurialism is perhaps best mirrored in the architecture and design of the next generation of commercial high-rise buildings in Phnom Penh. Currently under construction and slated to open on October 1, GT Tower will inevitably join the elite ensemble of buildings that play a vital role in the city's rapid transformation. The 2011 and 2009 successes of the country's tallest and largest (in terms of square footage) buildings, Phnom Penh Tower and Canadia Tower, evidence the growing need for high-end commercial office space. In addition, Vattanac Tower, the prestigious 36-storey skyscraper opening this month, has not only transformed the Phnom Penh skyline, but will attract a host of multinational companies and luxury retailers as tenants.
GT Tower will create a niche in Phnom Penh's real estate market by fusing the demand for modernity, quality and safety at a price point that will make it possible to establish a high profile in the city. GT's mid-range leasing prices will also allow existing companies that currently operate out of hotel business facilities, older office buildings and owners' homes the opportunity to augment their professional profiles by moving into work spaces they may have previously been unable to afford.
Shared start-up, incubator-style, communal workspaces and serviced offices will facilitate the flow and exchange of ideas. Moreover, GT's respect for its future business-owner tenants' inexorable increasing reliance on mobile devices manifests itself in the striking attention it pays to the importance of best-in-class communication systems, with 3G- and 4G-enhanced building coverage and high-speed internet connections. GT's facilities will also include high-speed Schindler elevators with a traffic management system to minimise wait times; an automatic, directional air-conditioning control system; and windows outfitted with laminated, double-paned, low-emissions Sunergy glass, evidencing the building's focus on green design and energy efficiency.
GT Tower, like the city's other commercial high-rise buildings, will transform the face of Phnom Penh. But perhaps its best-kept secret is that the businesses thriving within its walls are sure to be a part of the rapid change that is transforming the country and, more importantly, instilling a sense of pride in the capital's people.