Two months ago, 26-year-old Teerasak Longji was stretched out on a rack and killed. In decades past, the young Thai man would have stared down a firing squad in his final waking moments. But in 2018, his end came via a lethal cocktail of drugs.
Teerasak, whose family was not notified until after his death, was just 20 years old when he was arrested for stabbing a teenage boy in a bloody robbery in Thailand's Trang province. His victim, who was stabbed 24 times by Teerasak, lost his wallet, his phone and his life.
Teerasak's execution marks the first death sentence to be carried out in Thailand in almost a decade following an arduous campaign against it in the Buddhist nation. Although Thai courts continue to hand down death sentences – 75 last year alone, down from 216 in 2016 – hundreds of men and women have remained on death row for years, waiting for the final blow to fall.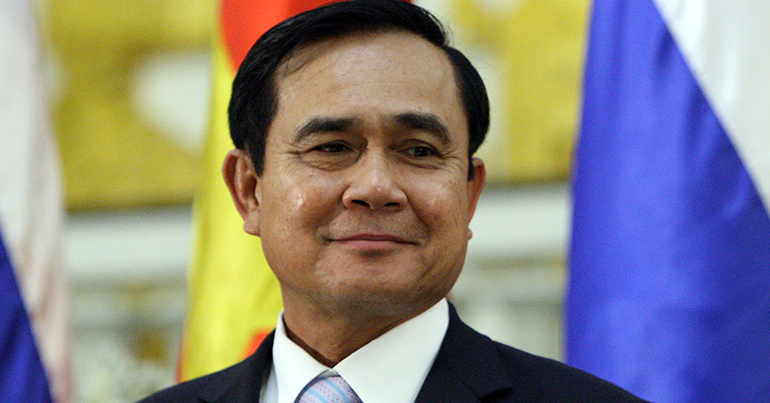 Human Rights Watch deputy Asia director Phil Robertson described the move as a slap in the face to all the people who had campaigned for an end to executions in the Kingdom.
"Seeing Thailand make such a total reversal on a core human rights issue like the death penalty is really disconcerting," he told Southeast Asia Globe. "The Ministry of Justice had previously been touting that Thailand was moving towards abolition and then boom, it was all gone. The NCPO [National Council for Peace and Order, the name adopted by the military junta that seized power in 2014] needs to provide some serious explanations to the entire international community for its unjustified and unacceptable resumption of capital punishment."
"I think somehow this is part of the junta's attempt to 'toughen up' society.. It's the junta trying to redefine what social order is"

Pavin Chachavalpongpun, political scientist
Despite widespread international condemnation of the move, no explanation for the apparently arbitrary reinstitution of the death penalty has been offered. For some observers, though, the decision marked a logical next step in the junta's ongoing attempt to paint itself as the stern guardian of the Thai people. Exiled political scientist Pavin Chachavalpongpun told Southeast Asia Globe that the revival of a practice long thought left in the past fit with Prime Minister Prayuth Chan-ocha's self-proclaimed strongman image.
"I think somehow this is part of the junta's attempt to 'toughen up' society," he said. "It's the junta trying to redefine what social order is. And I don't think it's just about the junta – the whole of the Thai state, the system has been going in that direction. I'm also talking about many smaller details, instructed by the new king: you have to dress properly, you have to have a certain haircut – this is all part of the redefinition of order."
The new king, Maha Vajiralongkorn, who served in the Thai military as both officer and pilot, has taken an interest in the discipline of the nation's security forces – illustrated by a widely shared video from earlier this year showing soldiers and police dutifully practicing a new salute personally created by the monarch, complete with a stiff chest puff and an abrupt twitch of the head. Even more recently, dozens of police officers were temporarily suspended for failing to adopt an ultraconservative short-back-and-sides haircut made popular by the king's own royal guard. But just how deep the new sovereign's interest in the nation's law and order extends remains a matter of much speculation.
Although Pavin was adamant that there was no way of knowing what role – if any – the palace had played in the decision, the complete silence from the Thai bureaucracy and media alike on the timing of the execution suggests a link to that most unutterable taboo in Thai society: the sovereign. Writing for New Mandala in June, a Thai journalist – anonymous to avoid prosecution under the nation's notorious lèse majesté laws that make all criticism, and sometimes merely discussion, of the reigning sovereign or his family punishable by years in prison – pointed out that the late King Bhumibol Adulyadej had played an essential role in the death penalty's effective abolition by refusing to respond one way or another to the petitions filed with him after the initial death sentences were handed down. With the petitions still pending the King's decision, the journalist wrote, no execution could be carried out without infringing on His Majesty's royal authority.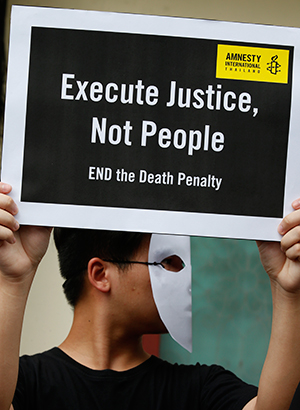 That the doomed Teerasak would fail to seek the same clemency as more than 500 men and women before him seems improbable. His sudden execution – carried out even before his family had been notified of his impending death – suggests that the palace has given up its long deliberation on the pleas of the condemned in favour of swift and decisive action.
While he stressed that there was little more than speculation to go on, Naresuan University's Paul Chambers told Southeast Asia Globe that rumours of the palace's involvement did seem in keeping with the more active role played by the sovereign since the 2016 succession.
"I've talked to some Thai academics and journalists about this issue, and they tell me that there has been a more proactive role played by His Majesty in many different dimensions of Thai society – and one of them is in regard to the justice system," he said. "That means that they see the execution of that man as an indicator of this royal intervention. Indeed, we are likely to see a faster turnaround of those on death row getting proceeded through the system – if you know what I mean. Because he seems to have a proactive interest in these sorts of things."
Unlike his father, who, despite being widely revered throughout the Kingdom, wielded power in a much more subtle manner during his 70-year reign, Chambers said the new monarch appears to have a more hands-on approach to his authority.
"You can see this not just in the death penalty system but in other areas as well, like the fact that many different laws are suddenly coming under direct control of the palace," he said. "It seems like this particular sovereign is taking a more direct, proactive role in society – unlike that of his father, which was more indirect."
For Pavin, though, a junta that justifies its own existence through the maintenance of peace and order may well have its own reasons for wanting a return to the death penalty.
"The junta might want to gain political points among conservative minds, who have the loudest voices in society," he said. "There have been a lot of high-profile cases that have worried the Thai public involving crime, involving rape."
"Many diplomats in Bangkok are already expressing concerns that this will not be the last execution"

Phil Robertson, Human Rights Watch
Opinion polls gauging public appetite for execution in Thailand have found a people still overwhelmingly in favour of capital punishment: a survey of 1,123 Thai citizens carried out in the days following Teerasak's execution found that a staggering 93.4% supported the death penalty in the case of "cruel murderers". Viewed through this lens, Pavin said, the decision to again follow through on the death sentences still regularly handed down by the courts appears less a betrayal of public trust than a desire to court it.
"There have been so many polls – most of them agree that the majority of Thais agree with the death penalty," he said. "So I think this is partly a political decision: the junta wants to become popular, wants to please the majority."
But the 517 men and women who remain on death row after years of uncertainty stand to pay the highest price to satisfy that majority.
"The NCPO appears to be playing a game of public intimidation against criminal elements using the classic tactic of 'killing the chicken and showing it to the monkeys'," Human Rights Watch's Robertson said. "Many diplomats in Bangkok are already expressing concerns that this will not be the last execution – and that more may be in the pipeline."