Aung Min succeeded in the landmark task of securing an accord with the majority of Myanmar's ethnic rebel groups, but a lasting truce remains elusive
By Sacha Passi     Illustration by Victor Blanco
Given Myanmar's 64-year history of civil war, attempting a Nationwide Ceasefire Agreement to end the ongoing conflict between armed ethnic groups and the national army is no small task.
Over the past 20 months, the government of reform-minded President Thein Sein has signed separate ceasefires with 14 of the country's ethnic rebel forces. Heading up these landmark negotiations is Aung Min, the president's most trusted peacemaker and minister of the president's office.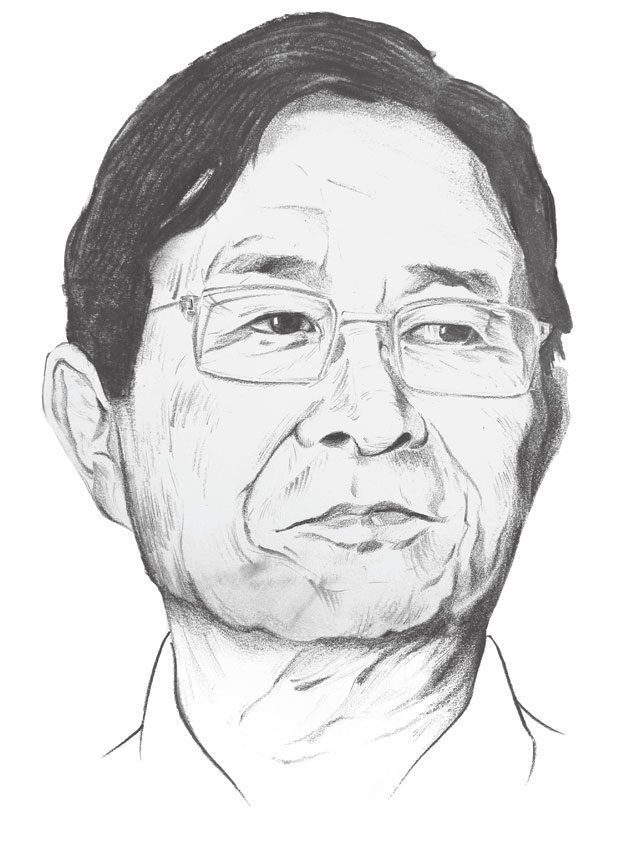 The former minister of rail transportation drifts between the negotiating tables of rebel armies, exiled Burmese groups and the government's Union Peace Working Committee, which he heads.
Aung Min, 64, is widely credited with successfully confirming peace agreements with major ethnic groups including the Karen National Union which, up until January 2012, had waged a war against the central government since early 1949.
"Aung Min is an impressive figure in the negotiations and the one with the most authority, knowledge and sensitivity to negotiate what is and has been the most important problem facing the country since independence – effective political and economic relations between the majority and minority ethnic groups," said Professor David Steinberg, a specialist on Myanmar at Washington DC's Georgetown
University.
In October, armed ethnic groups gathered in Laiza, Kachin State, for a nationwide ceasefire conference. By early November, both sides had reassembled in the Kachin capital
of Myitkyina to proceed with bilateral negotiations, with a focus on securing the full cooperation of the Kachin Independence Organisation (KIO) and ending the violent conflict in Kachin State that broke out two years ago when a 17-year ceasefire crumbled. The KIO, however, remained the only major armed rebel group not to agree to a peace deal. They are standing firm until the government provides assurances that they will allow the KIO a role in future political dialogues.
What both sides have agreed upon is that a nationwide end to hostilities is the priority for the peace process. This would include discussions on a framework for political dialogue and then the political dialogue itself, which ethnic groups hope will result in greater autonomy for ethnic minority regions. Details such as monitoring mechanisms, the repositioning of troops to reduce clashes, and ensuring ethnic groups benefit economically from natural resources also need to be incorporated in order to avoid a repeat of failed previous ceasefires.
Further talks have been scheduled for this month in the Kayin State capital Hpa-an, with the government optimistic that the next round of talks will pave the way for an unprecedented national ceasefire deal by the end of the year.
According to former Australian ambassador to Myanmar Trevor Wilson, a solution to ongoing civil unrest is not likely by the year's end.
"It is unrealistic to expect quick results from these negotiations because there are so many parties involved who are not necessarily coordinating their positions," said Wilson. "But the goal of a nationwide ceasefire – which has never been pursued before – should be achievable by 2015 and this will probably become the Thein Sein government's main goal [ahead of] the elections."



Also view:
"The number of the beast" – The anti-Muslim 969 movement is fuelling  the fire of religious discontent in Myanmar