Our guide to the teeming streets and stately architecture of Veitnam's eclectic capital, from an ancient temple offering a haven of peace, to late-night shopping at the city's lively night market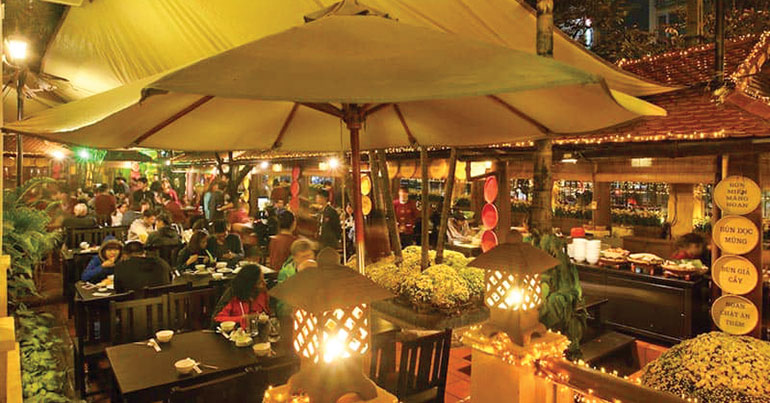 Eat: Quan An Ngon
With a shaded central courtyard lined with street-style stalls, Quan An Ngon promises all the variety of Vietnam's iconic street food without the risk of a funny pho turning your hour-long walk to Ho Chi Minh's mausoleum into an awkward emergency. The reason for Quan An Ngon's popularity is clear after a quick glance around the bustling garden area, where tourists find themselves overwhelmingly outnumbered by local aficionados drawn in by the promise of an authentic bowl of bun cha.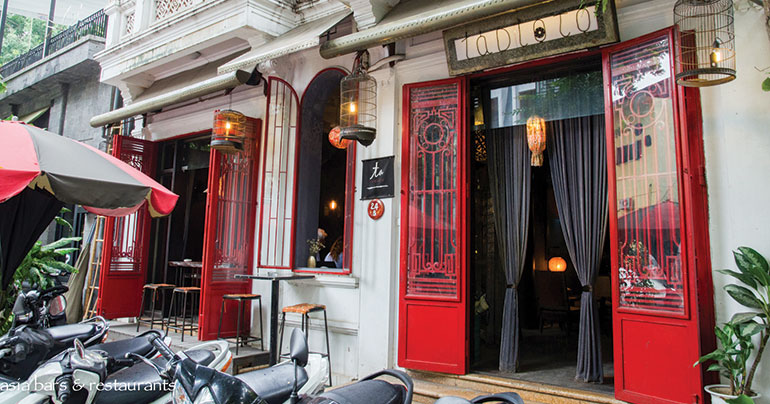 Drink: Tadioto
Tadioto was relocated to the capital from the US more than a decade ago by Vietnamese-American proprietor, artist and author Nguyen Qui Duc and has since become something of a local hangout for Hanoi's vibrant artistic community. Lying in the stately shadows of the Opera House and historic Metropole Hanoi in the city's vibrant French quarter, Tadioto's intimate interior is perfectly laid out for intense, late-night conversations over a few too many glasses of the bar's seasonal cocktails. Vintage curios and assorted objet d'arts complete the bar's Bohemian bearing.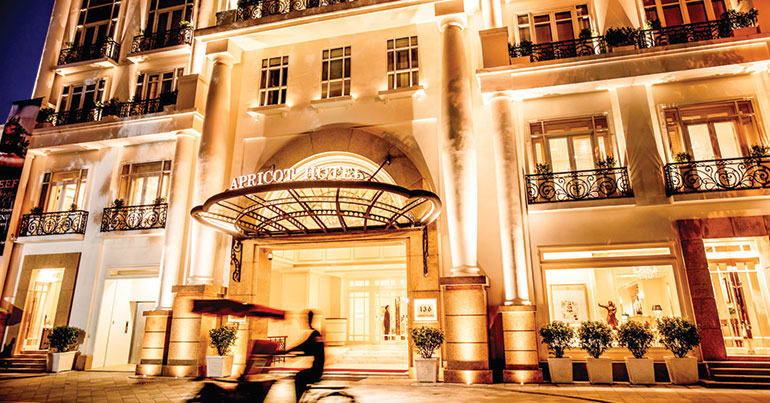 Sleep: Apricot Hotel
Overlooking the serene expanse of Hanoi's sacred Hoan Kiem Lake, Apricot Hotel offers a more intimate brush with luxury than the expansive Metropole Hanoi. The hotel prides itself on embracing the capital's flourishing arts community by lining its walls with the latest works from local creatives. Alongside all the usual luxuries of a fivestar address, Apricot boasts a breathtaking rooftop bar commanding a panoramic view of Hanoi's scenic inner city and a music stage that hosts performances by Vietnamese and international artists alike.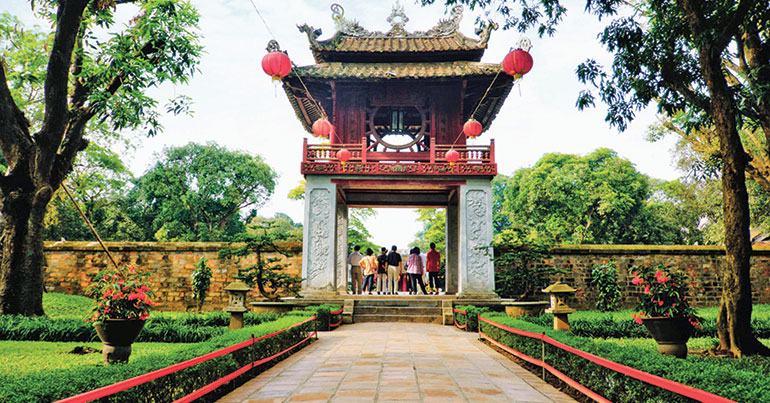 Explore: the Temple of Literature
The almost 1,000-year-old Temple of Literature is a beautifully preserved example of imperial Vietnamese architecture, an elegant tribute to learning, culture and the arts. The grounds of the temple, originally a Confucian university that educated the scholars and mandarins who oversaw the nation's governance, mirror the slow path to enlightenment that all students embark on. Lavish archways carved with stars and dragons lead visitors through a series of walled gardens and reflecting pools to the shrine's inner sanctum, rich with incense and the silent prayers of supplicants.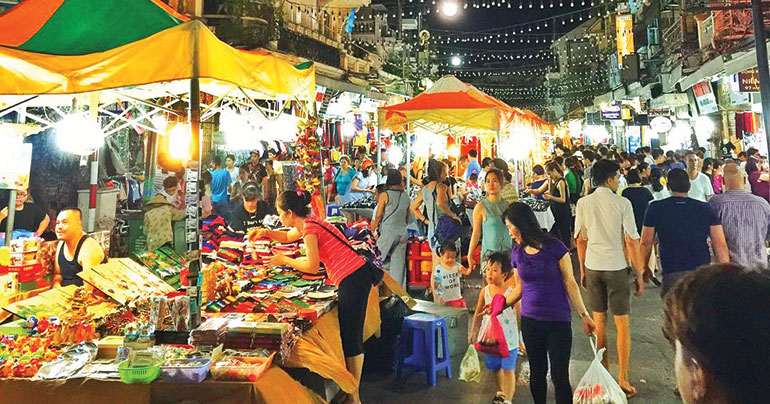 Shop: night market
The sprawling night market in the city's Old Quarter is a labyrinth of street stalls offering visitors a dizzying selection of local wares and produce. Friday through Sunday, it's lit by the ubiquitous glow of paper lanterns as its streetside cafes hawk Hanoi delicacies from pho to bun cha, washed down with bottle after bottle of local beer. Fashion-wise, the cut-price T-shirts and sunglasses spilling from their racks won't leave you kitted out in the finest local couture, but there are few better places in Hanoi to drink in the ambience.
[manual_related_posts]
This article was published in the May edition of Southeast Asia Globe magazine. For full access, subscribe here.