On 19 October 2006, in a thick jungle grove outside Petaling Jaya on the outskirts of Kuala Lumpur, a 28-year-old socialite named Altantuya Shaariibuu was dragged from a car and shot twice in the head. After her death, the two men who had snatched her from her home strapped her body with military-grade C4 plastic explosive. The blast tore her to pieces. For E.S. Shankar, author of Murdered in Malaysia: The Altantuya Story, it is this grisly detail that points most strongly to the personal involvement of a man who would soon rise to unrivalled political power in Malaysia.
Back then, he was the minister for defence, whose ministry would have had to sign off on the use of the restricted explosive. The two men convicted of the crime, members of the Malaysian Special Branch, had previously served as his bodyguards. Today, he is Malaysia's prime minister. His name is Najib Razak.
"The question is, why would anybody kill somebody and then blow up the body with C4 – or explosives of any kind?" Shankar said to Southeast Asia Globe from an undisclosed location outside of Malaysia. "Who gave the orders? This is the question that everyone in Malaysia is asking."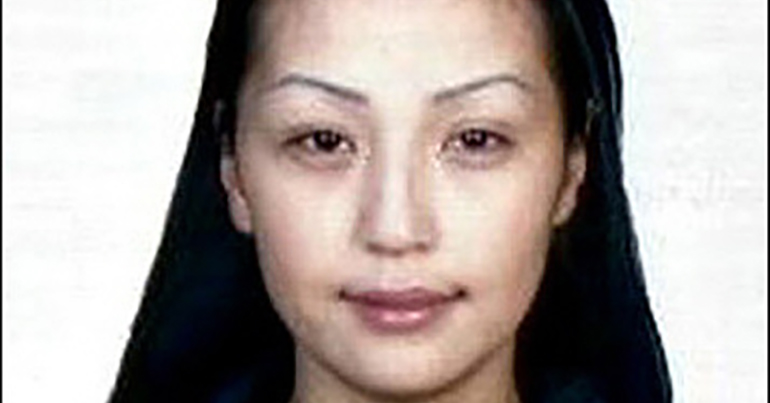 Just why Najib's ex-bodyguards would allegedly be desecrating a corpse of their own creation with government-issued explosives can perhaps be traced back to the minister's starring role in the $1.2 billion purchase of two Scorpène submarines from France in 2002. The deal was plagued by accusations of graft among officials on both sides of the transaction, including a payment of $130m made to Perimekar, a Malaysian company founded just a few months before the deal was signed – by the wife of a defence analyst (and close confidant of Najib) actively involved in the purchase. His name was Abdul Razak Baginda. Altantuya Shaariibuu, the murdered woman, was his mistress.
A Mongolian translator and socialite apparently fluent in four languages – though not, by all accounts, French – Altantuya had allegedly been working with Baginda to translate documents related to the sale before he brought the extramarital relationship to an end. An unsent letter, written by Altantuya and found following her death, revealed that she had been blackmailing Baginda to the tune of $500,000 – though whether it was in connection to their affair or her knowledge of his alleged receipt of kickbacks was never made clear.
"Greetings boss, I am in difficulty here, I need $2 million to guarantee my child. After that I want $15 million and I will not return to Malaysia, I will not bring down the PM"

Sirul Azhar Umar, convicted for the murder
Cynthia Gabriel, executive director of Malaysia's Centre to Combat Corruption and Cronyism (C4), has been a fierce advocate for an independent investigation into the allegations surrounding the Scorpène case, despite ongoing threats to her own life and liberty.
"It's a very hostile, intimidating environment here, as you can imagine," she said. "They'll do everything possible to try to close off the case, partly because of the people who are implicated. The defence minister at that time is now the prime minister, so it's incredibly high level."
For Phil Robertson, Human Rights Watch's deputy Asia director, the idea that the two men acted on their own initiative beggars belief.
"There's a nexus between corruption cover-up and human rights violations in Malaysia that is profoundly disturbing," he said. "Quite clearly this is not something that just the bodyguards could do themselves on a whim… Something doesn't smell right."
The two men, Azilah Hadridan and Sirul Azhar Umar, were convicted of the murder of Altantuya in 2008. Baginda, who was charged with abetting the murder, was acquitted after the prosecution failed to form a case against him. While Azilah remains in prison awaiting his long walk to the gallows, Sirul managed to flee to Australia during a brief period when his conviction was overturned. He is currently in detention in Australia for overstaying his visa, and text messages retrieved and published by Al Jazeera in 2015 show Sirul apparently trying to blackmail a middleman linked to Malaysia's highest officials just days before his arrest.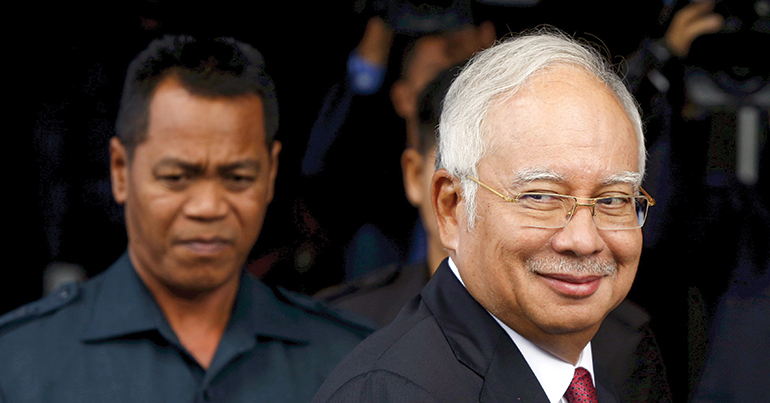 "Greetings boss, I am in difficulty here, I need $2 million to guarantee my child. After that I want $15 million and I will not return to Malaysia, I will not bring down the PM," he wrote. He has since released a series of videos denying Najib's involvement with the murder. The hitman also denounced widely circulated rumours that the translator had been pregnant at the time of her death.
"Sirul is pretty much looking for a big pay-off," Shankar said. "There are forces at work to keep Sirul isolated there, and to make sure that he doesn't talk – people working from Malaysia on behalf of Najib. If somebody offered him bigger money then he might talk, but as things are he can't come back to Malaysia because of the death sentence hanging over him."
Robertson said that there was little chance of convincing Sirul to break his silence.
"I think the fact that he's in detention means it's unlikely we're going to see those kinds of revelations," he said. "His life probably wouldn't be worth two ringgit in a Malaysian prison."
Baginda, though, may find himself in more immediate strife. In July this year, a French court indicted the analyst for a raft of corruption charges in connection with the initial Scorpène sale. While he has not been formally charged, the indictment confirms that enough evidence exists to bring him before a higher court to answer for his alleged crimes.
C4's Gabriel, who was active in petitioning French investigators to look into the accusations, said the result vindicated their worst fears of widespread corruption among the political elite.
"The results are quite substantial, because it has actually confirmed some very large-scale corruption that had occurred," she said.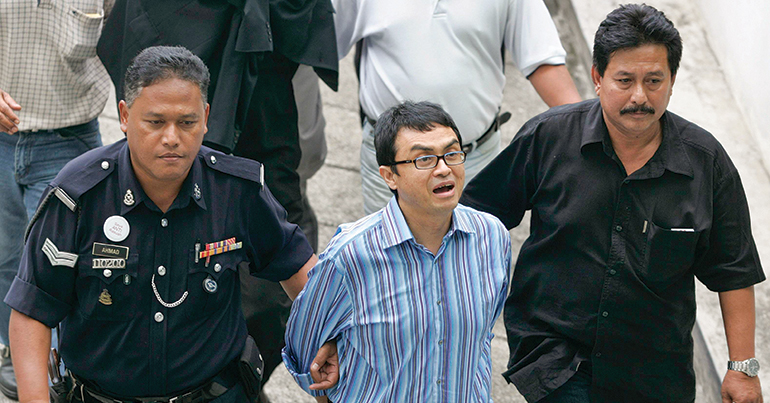 Shankar said the fact that Baginda had managed to escape justice for so long was a searing indictment of Malaysia's justice system – and the political machine that pulls its strings.
"The last we heard is that Baginda is actually working in Malaysia as a consultant to Najib back in Putrajaya," he said. "People are seething with anger at this kind of disregard for the responsibility that the prime minister has to his country."
And with a general election slated to be held before August next year, Gabriel said, another corruption scandal was the last thing the prime minister could afford.
The Malaysian justice system's refusal to investigate Najib's inner circle makes it unlikely either Baginda or Najib will stand trial, while the prime minister's UMNO coalition remains in power. But with Najib now accused of funnelling nearly $700m from the 1MDB state development fund into his own personal accounts, C4's Gabriel feels that the prime minister's grassroots support may be running thin on the ground.
"[Baginda] has never been charged for the corruption cases in Malaysia," she said. "He has never been investigated for the corruption cases in Malaysia, and he was let off on the Altantuya murder charge. So that's a very big mystery that's hanging over the head of the prime minister. Before the general elections he has to answer the people – there's so many scandals on his head."