Victor Cui, chief executive officer of ONE Championship, the mixed martial arts promotion and sports media property, looks at his career, his management style and the importance of adaptation in business
Where did you grow up and what was your first job?
I was born in Canada but I spent most of my childhood in Africa, where my father's diplomatic work required the whole family to migrate. A few years after, we moved to Europe and then to Asia. We then went back to Edmonton, Canada, where I graduated with a bachelor's degree in international politics. My first job was at 12 years old working as a shelf stocker in a small grocery store.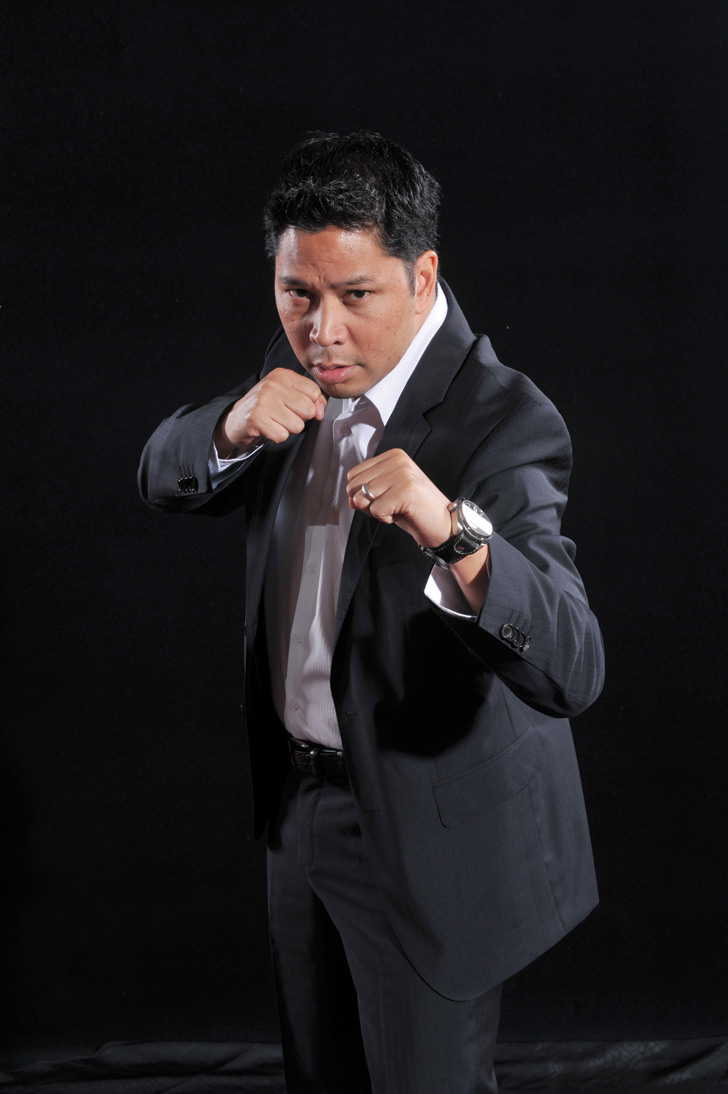 Tell us about the path that led you to your current role?
Prior to launching ONE Championship (ONE), I spent six years with the event management group of Asia's number one sports broadcaster, ESPN STAR Sports (ESS). I led event business development across Asia and project-led some of the biggest sporting properties and television event partnerships in the region. Before my stint at ESS, I was the director of communications for the PGA Tour – Golf Canada. During that same period, I also served as the managing editor for Canada's number one golf publication.
What do you enjoy most about your role?
When you work in the sports industry, there will never be a dull moment. It will always be a great experience – you get to meet different people from different walks of life. You get to interact with athletes, managers, the crowd and the crew. I love working with my great team here. I am surrounded by such excellent individuals and it feels good working with great talent because we get to learn from each other each and every step of the way. My job has allowed me to meet so many people and build better relationships; and this has indirectly helped me build the business.
Describe your management style…
I challenge and push my team to perform at their maximum capabilities. Each individual has great potential and I believe in their talents. We are expanding at a phenomenal pace and now we are doing 24 events a year. I'm so proud that Team ONE has been performing well, delivering world-class standards in terms of events.
What drives you?
I am motivated to see ONE's continuous growth and to develop more world champions from Asia. Our athletes are the backbone of this organisation and there really is no other way to success but through them. I see so many opportunities here in the region and I have so many plans for the future. Every morning I am motivated to drive my ideas and visions into reality.
What are the most important skills for succeeding in your industry?
Networking and tenacity. Having the vision of where you want to lead the company in your head at all times and sticking to your principles. When you put forth the sports' best interests as your priority, everything else follows suit. By embodying the true values of martial artists – being the absolute best that you can be –  there is only evolution and forward movement.
What's been your proudest achievement over the course of your career?
Growing ONE into Asia's largest sports media property in the span of less than five years. It has been a phenomenal run and the best part is that we're only just beginning to scratch the surface.
And the biggest challenge?
There have been a lot of challenges along the way but I think that is what makes life exciting. When we can challenge ourselves, that is when we are able to adapt and evolve.
What would be  your one piece of advice for people starting their careers?
Stay connected to your network. Build long-lasting relationships and don't burn bridges. You never know when paths will cross once again in the future. Be unreasonable and set the bar high. I believe that for one to be successful in life, or be it in your career, one has to do things nobody else can do. You need to challenge yourself and set unreasonable goals to achieve above average results. Expect the unexpected. You can train and use all the strategies you want but you'll never know what you can do until you get punched in the face. That's when you re-evaluate your game plan and adapt. It's the same with business, you need to move and adapt.
Where do you see your industry in Southeast Asia in five years time?
The year 2015 saw the meteoric rise of Asian companies into the business of sports. The same is evident for MMA [mixed martial arts] in Asia, as MMA is the fastest growing sport in the world. We have large companies partnering with us, such as Tune Talk, Nagaworld, Casio, Kawasaki, which have led us to expand from 11 events [in 2015] to 24 events in 2016. All of this is evidence of the fast growing and vast sports business potential in the region in the coming years.
Keep reading:
"Beyond the cage" – ONE Championship is famed for its high-octane mixed martial arts events that combine elbow-striking action with red-carpet glamour. Southeast Asia Globe was granted unprecedented access to their most recent fight night to witness what goes on behind the scenes at one of Asia's most dazzling sporting spectacles