Powered By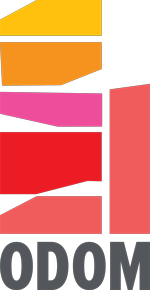 Urban life reimagined
With the groundbreaking of ULS' latest project, a greener, community-focused vision of life in Phnom Penh is taking shape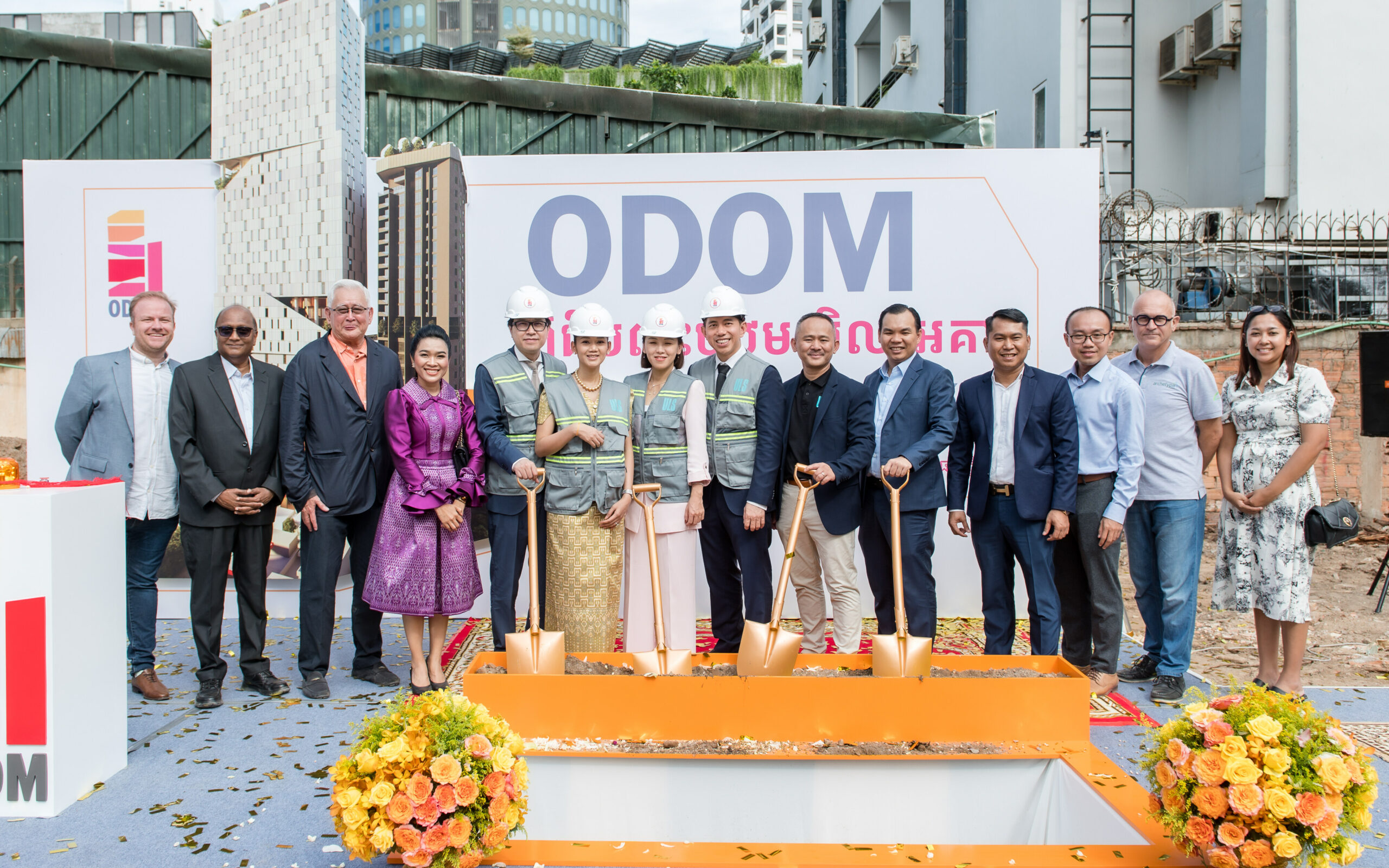 The glass facade of a brand-new high rise, flanked by ancient wooden houses and golden pagodas; a gleaming tower looming over an art deco market. To say Phnom Penh's skyline is eclectic is an understatement. While this mix of different styles and designs defines the city's architectural landscape, there is a new project rising in the heart of Phnom Penh that is unlike anything in the Cambodian capital.
With the June 11 groundbreaking celebration signalling the start of Odom's construction, a new gold standard in Cambodian architecture is taking shape in Phnom Penh, embracing sustainability and reimagining what urban living can mean.
"Odom's design draws inspiration from three important contextual factors – climate, culture and community," explained Khai Saharom, the architect behind the innovative project. "The result – a skyscraper that breaks away from the typical glass and steel building design and strives to honour the city's rich culture and the community's aspiration for a dynamic and sustainable future."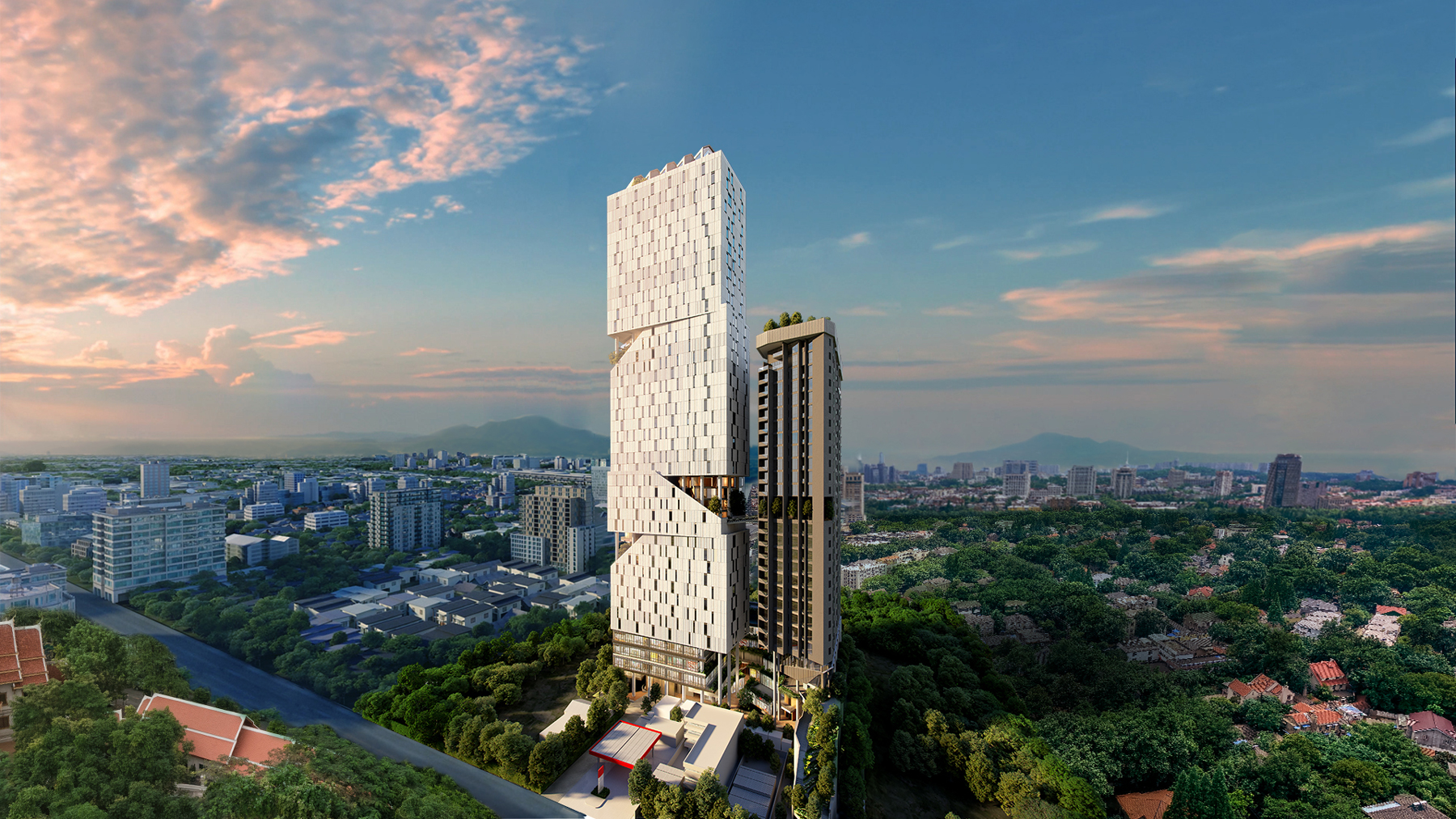 With a dual-purpose high rise as a starting point for Urban Living Solutions' (ULS) latest project, the firm – already a veteran in the Cambodian market – recognised the need for an ambitious designer that could bring their vision to life. Enter Khai and the Singapore-based Kite Studio Architecture. A young firebrand that has received a host of awards, including recognition as a Top 20 Architects in Singapore Under 40, Khai turned his talents to Odom's unique concept that eschewed traditional, single-function design for a more human-focused approach.
Home to both private residences and corporate office space, Odom's mixed-use functionality is mirrored in the building's contrasting, two-tower architecture. On one side, 40,000 square metres of office space ranges from entire floors that can be customised to fit the precise needs of large corporations, to smaller options perfect for one of Cambodia's thousands of small and medium-sized enterprises (SMEs). The 45-story luxury business building – Odom Tower – comes complete with all the amenities, five basement floors of parking and a private rooftop members club perfect for after-work drinks and company events.
Just a short stroll across the sky bridge – a green space spanning the distance between the two towers 60 metres above the ground – are the residences, Odom Living. 18,000 square metres spread across 22 floors provide residents with all the modern conveniences and luxuries and a host of layouts to choose from. Larger-than-average living spaces come in one, two, three and four-bedroom floor plans and are equipped with balconies, floor-to-ceiling windows and fully-equipped kitchens, equally suited for quiet dinners at home or entertaining guests. Along with the standard household amenities and appliances, Odom residents have access to a world-class gym and swimming pool, private parking, 24-hour security, and a rooftop terrace with spectacular views of the city.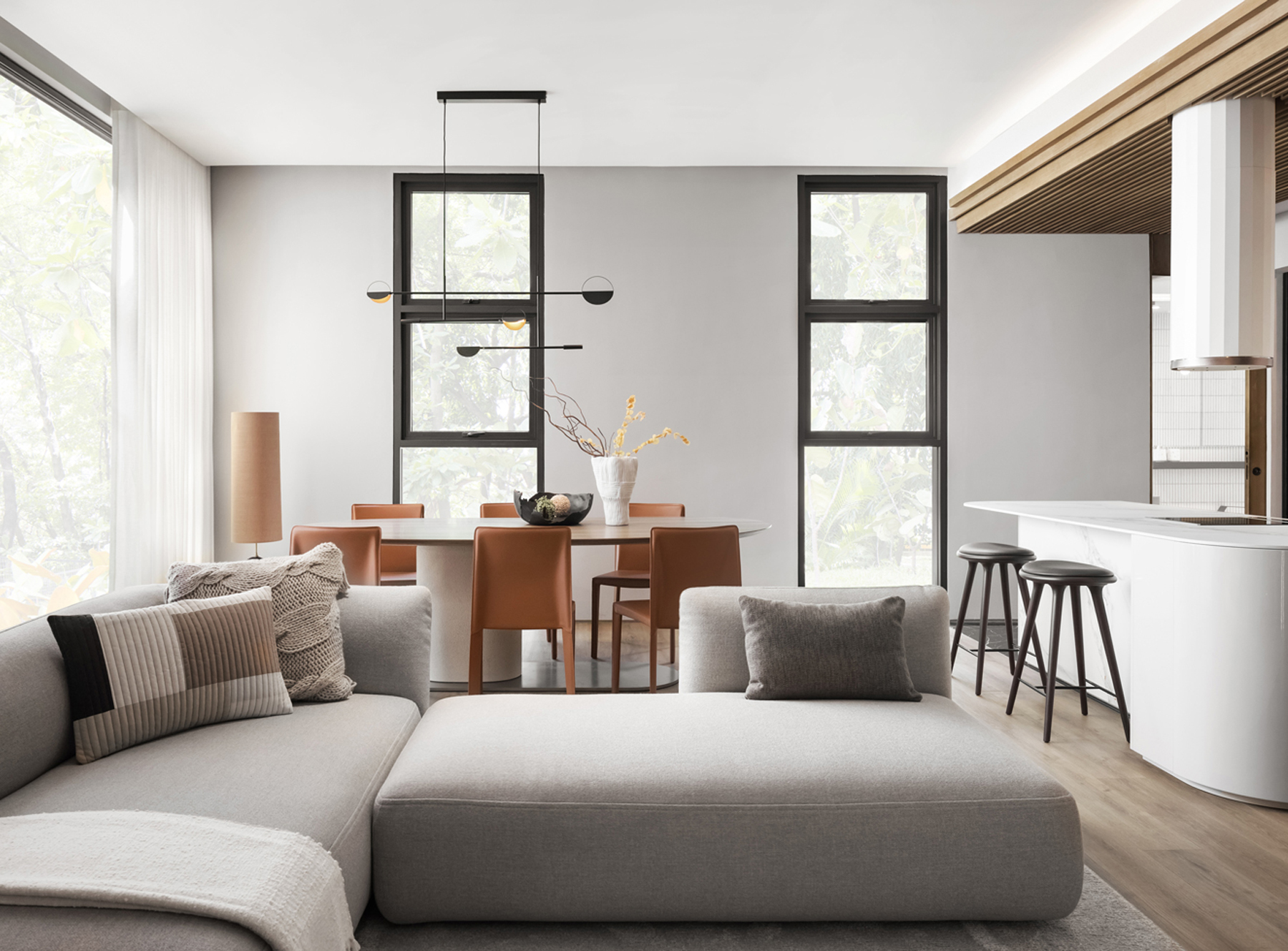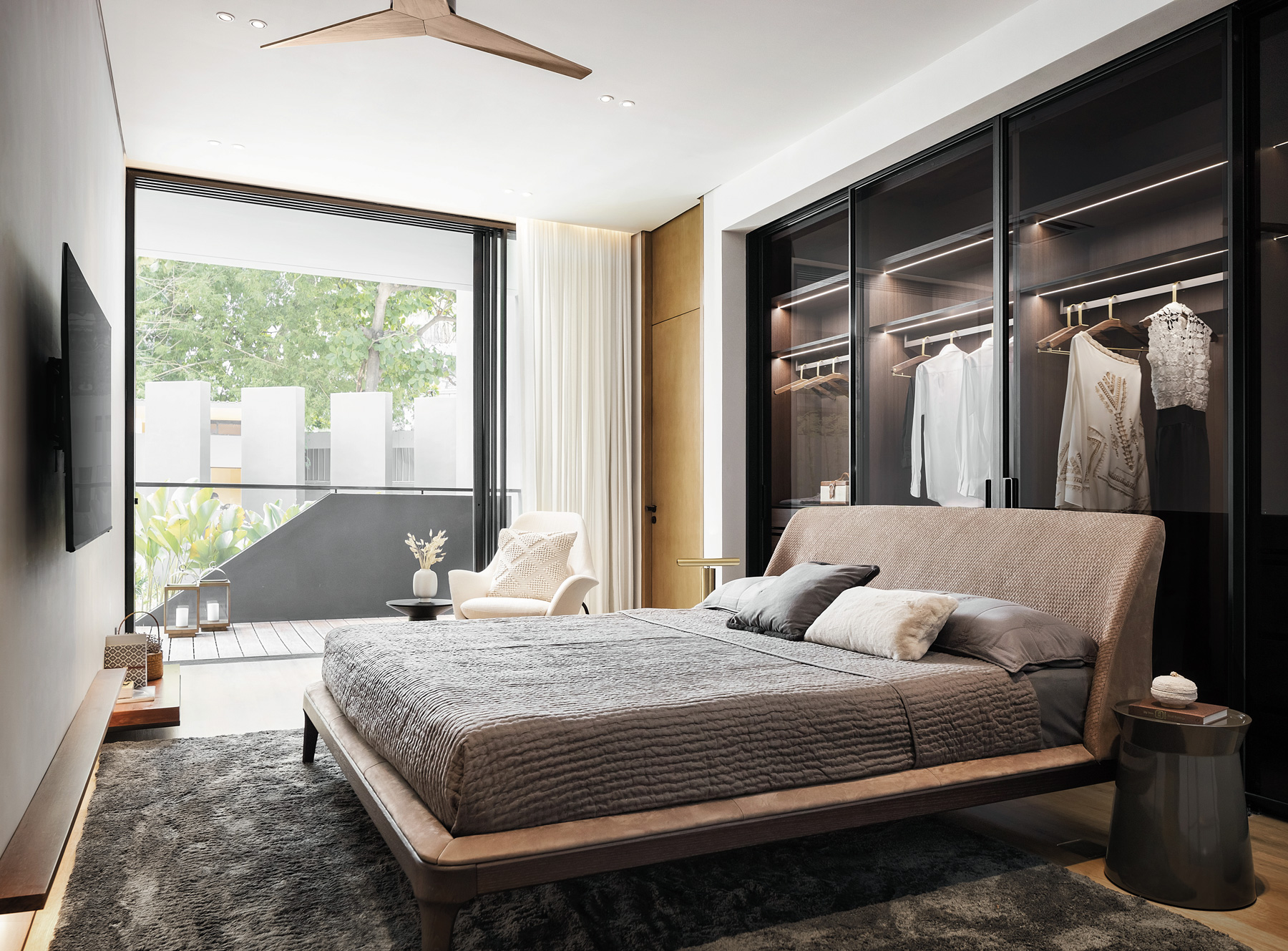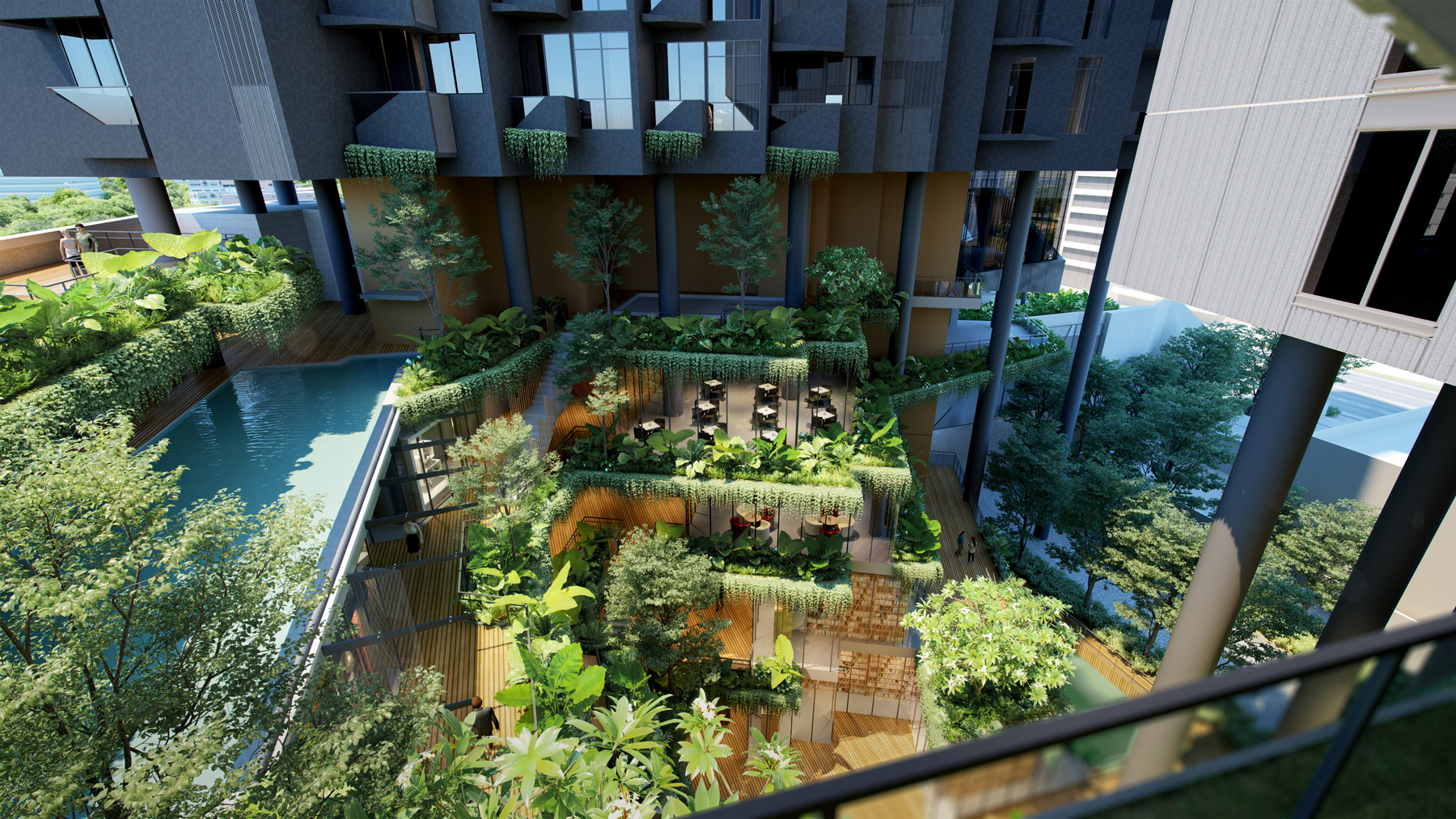 With Cambodia's economy set to continue on its pre-Covid growth trajectory and a demand for new office space and modern residences growing, Odom is filling a very real gap in the local market. Add to this the project's prime location in Phnom Penh's CBD, just minutes away from the capital's bustling nightlife and an easy drive to the international airport, and the appeal for residents and investors alike is clear.
"We have a very limited number of international quality developments, let alone proper luxury developments," explained Kim Leang Kean, ULS founder and managing director. "This gives us confidence that the market is wide open for good projects that can deliver at this quality level."
While the iconic style and luxury features of both the offices and residences are certainly enough to turn heads, what truly sets Odom apart from other developments in Phnom Penh are its community-focused shared spaces. Along with Odom Square, a podium occupying the first five floors of the tower that is home to retail, restaurants and cascading green spaces, there are six "Sky Villages" throughout the two towers that are central to the vision of Odom being a place where people come together and communities are formed.
"We approach things differently, both in our design approach and primary target market," said Kean. "Don't get me wrong, investment properties are good and essential, but it's long-term residents owning and residing in properties that build communities and the long-term value of projects."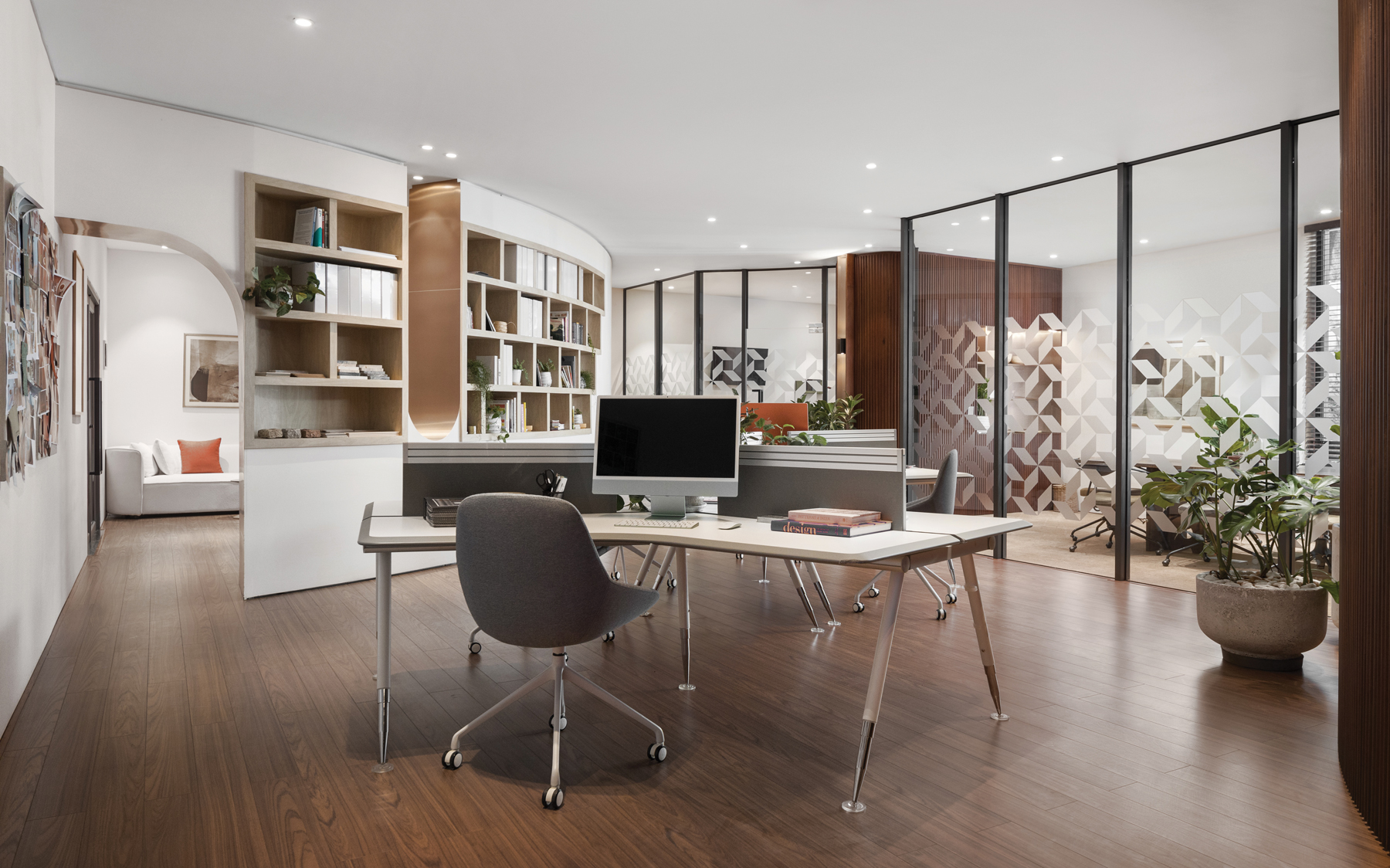 These community green pockets are open to the public and help create an urban oasis unlike anything in Phnom Penh. In addition to these, Odom's LEED Gold Pre-Certified status, awarded to developments with high-performance green buildings that demonstrate "Leadership in Energy and Environmental Design," reflects even further ULS' overwhelming commitment to sustainability and environmentally-conscious practices. The Tower's innovative "concrete-over-glass" architecture, energy-efficient design and other features such as waste management procedures, e-vehicle charging stations and AI-powered elevators, helped Odom earn this classification and further set the project apart from other developments in the city.
Taken apart, these unique features are generating buzz, driving interest in Odom as the latest addition to Phnom Penh's ever-changing skyline. Taken as a whole, Odom signals a new era in Cambodian development that reimagines the spaces where we work and live into places where residents and the public can meet, share experiences and form the relationships that strengthen communities.
Looking ahead, this dedication to human-focused development will become a key feature in city life, for residents and visitors alike. In Cambodia and across Southeast Asia, Odom represents the promise of community-driven design, the potential of people-first architecture and a new vision for the future of urban living.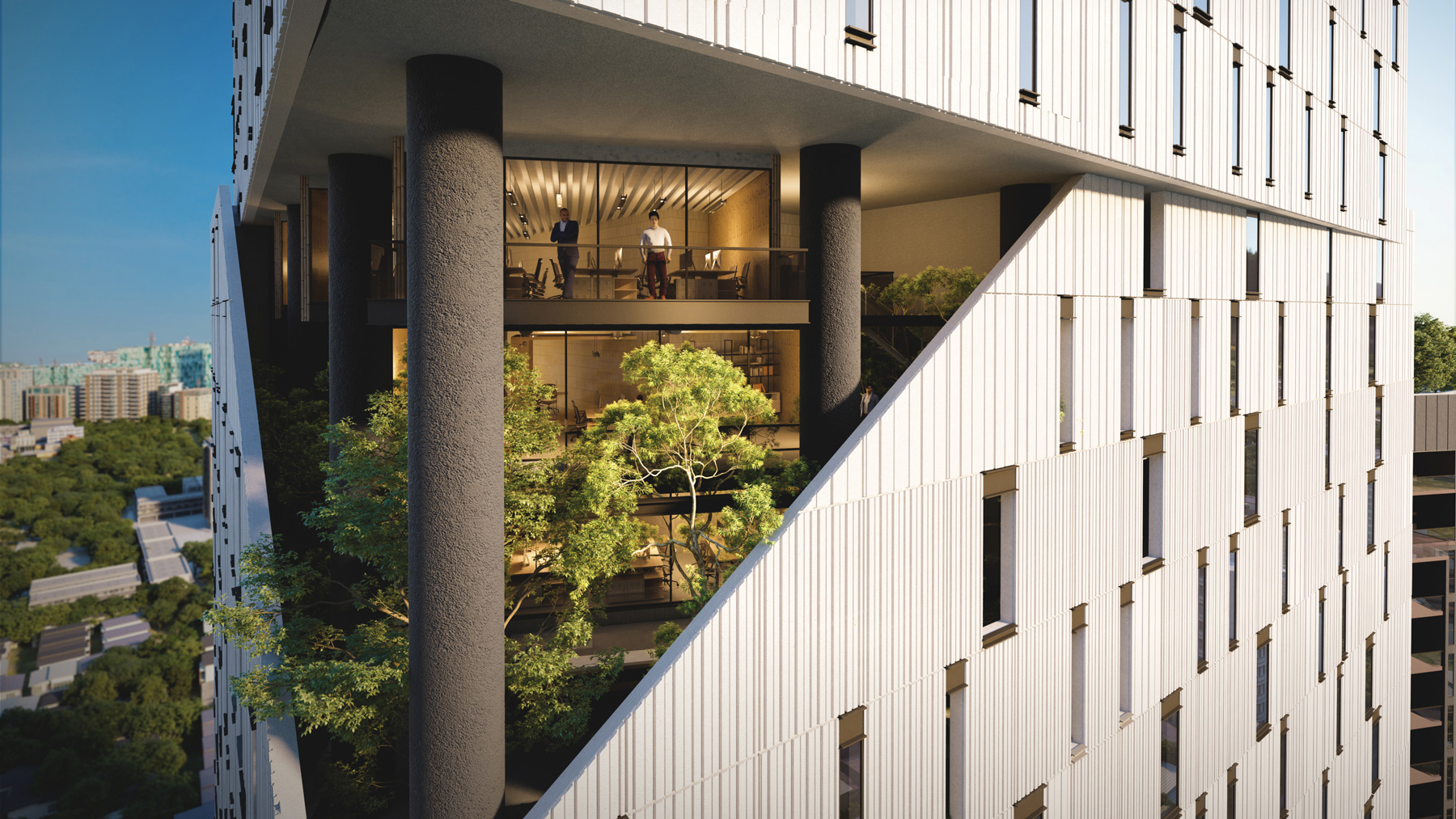 To get all the information on Odom click here.
---
Read more articles