Leslie Ong leans into the pale leather couch in his spacious Singapore office and thinks back on how his company came to this office space, now covered in music posters, 21 years ago – and the less polished years that fell prior. The electronic engineering student's unlikely career began percolating in 1993 when a DJ at a university party offered to teach him how to spin vinyls.
"Those times were [about] the music of Prince, the music of Michael Jackson, the music of Madonna," he says, nostalgia rolling off his tongue. "They were all on black vinyl records. There's the small one, which is seven inches; the big one, which is 12 inches. It's not like [today's] DJ, where we do EDM now all on digital music. In the past, we were really scratching and all of that."
Ong was 20 and still in university. He spent his afternoons learning to scratch and his evenings at the club watching his tutor guide the dance floor. Once he had mastered the basics, he and his brother Johnny – also an electronic engineering student – decided to invest in some lighting and sound equipment, which Johnny would man while Ong DJed fellow university students' birthday parties for spending money.
"I think we started off with maybe $5,000 [of equipment]," Ong says. "In the past, $5,000 was a lot for a student. So we were partners and that's where we started: the lighting and sound equipment."
Back in his office, Ong confesses he hasn't spun a record in years and owns only a few vinyls that he has kept for their sentimental value. But thinking back on his initial DJ endeavours brings a smile to his face. These memories are the basis of Ong's entire career, from which he and Johnny formed what is now UnUsUaL – an entertainment company worth half a billion dollars.
Music has always been a passion. We love music. We think that it's always great to marry both your passion – your love – and your work

Leslie Ong
They stored their gear in the hallway of a friend's house free of charge and made $200 per birthday party, taking on more and more events as word of mouth landed them gigs.
"We'd bring our pagers switched to silent to school, and then during the lecture the pager beeps, so we'd say, 'Oh shit, we've got to go return the call,' then we would have to go to the public phones to make the call," Ong says.
Birthday parties turned into karaoke parties, school orientations, and weddings and corporate events, and the brothers took in up to $1,000 a night. Ong's studies suffered from the late nights, but he continued spinning records until he graduated and served his time in Singapore's National Service.
"Music has always been a passion. We love music. We started off with going to school listening to Walkmen. So music was always there," Ong says. "We think that it's always great to marry both your passion – your love – and your work."
After finishing his service and dabbling in marketing work, he and Johnny began producing small concerts alongside record labels to promote their signed artists' upcoming albums. In 1997, the brothers registered UnUsUaL Productions at a value of $100,000 with the government, and also started producing awards ceremonies with TV stations. They built relationships with record labels, artists and TV programmes, then launched UnUsUaL Entertainment in 2003 to promote concert tours and sell tickets.
"Times changed," Ong says. "More shows started to come to Singapore, and more Western artists came to Singapore and came to Asia… And that's where we started to invest in big sets of audio speakers that could fit into big stadiums. We invested in the first set of million-dollar sound equipment in the year '99, and the second set was invested in around 2005."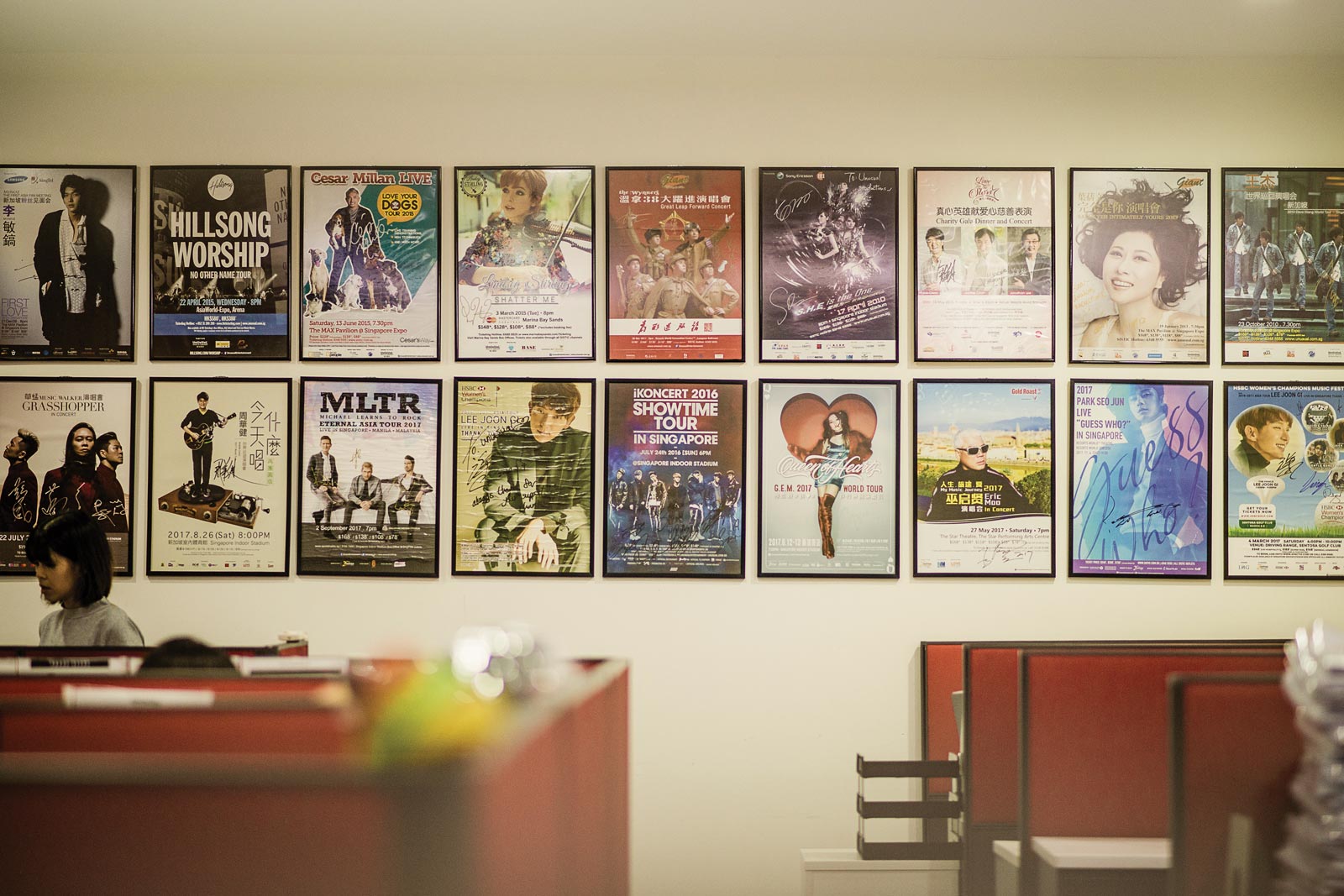 Two years on, the government offered to co-own an entertainment venue with UnUsUaL, and so began a third chapter: UnUsUaL Developments.
"One-stop shopping. So if you come to look for us, if you want to organise an event, we have a venue, we do promotions for you if you want, and then we have our production company," Ong says. "That's how we started."
Around that time, the company expanded to Kuala Lumpur for productions and to Hong Kong to promote shows. A concert in Singapore could be flipped within a day to be ready for an audience in Kuala Lumpur with the same equipment, making it a natural first step for expansion. But the company was wary of expanding to more distant countries.
"I think when you expand a business, you have to expand it wisely according to your financial plans – how much you have in your bank – and don't overdo it," says Ong. "That's why we never want to expand in overseas equipment. It's too much. It's too much investment with storage and housing and all of that. So promotions is fine, where you just hire people as a one-off, and that's where you sell the tickets and bring in the money."
This pragmatism saved the company during two unavoidable financial crises that hit the region, Ong says. The turn of the century's dot-com bubble burst sent stocks plummeting and companies folding, and put the brothers' entertainment aspirations largely on hold. They struggled to make ends meet, but were able to overcome the slump since they had no payments to make on equipment, Ong said. Three years later, a severe acute respiratory syndrome outbreak hit Singapore's economy – and once again tested the company's endurance.
"We managed to pass through," says Ong. "It's more important that if you grow with a business, you have to pass through the crises. They make you grow even more mature. Then you know how to handle things like this if they come."
Since overcoming these hurdles and expanding to Kuala Lumpur and Hong Kong, the company has remained largely unchanged except to build up its legacy and staff. Ask a Singaporean in passing, and they likely won't miss a beat in explaining what UnUsUaL is: the region's most prominent entertainment company, which has promoted and put on sold-out shows for internationally acclaimed artists from the Backstreet Boys and Mariah Carey to Michael Bublé, Stefanie Sun and the Foo Fighters just last year.
We always think, if you bring in a great show and a great concert and people enjoy it, it's a great achievement
In 2016, UnUsUaL agreed to a sale to mm2, Singapore's leading media entertainment company, chaired by a long-running friend and business partner of the Ong brothers. Ong says they felt the company had the same goals for the expansion of UnUsUaL, which last year led to the launch of projects in Taipei, South Korea and mainland China, as well as the company's listing on the Singapore stock market.
"We've [been] able to grow from a company when we formed in 1997 at $100,000 to today at $500m [in value]," Ong says. "When we listed, it gave us bigger opportunity to grow regionally."
Moving forward, Ong has his sights set on further expansion into mainland China, the entertainment scene in Bangkok and even family entertainment alongside Disney – so the outfit could represent Singapore as a big brand overseas someday.
"We always think… if you bring in a great show and a great concert and people enjoy it… it's a great achievement,"

Leslie Ong
For now, he says, pride isn't the right word for how he feels about UnUsUaL's journey.
"We always think… if you bring in a great show and a great concert and people enjoy it… it's a great achievement," he says.
Success has been hard won but deeply satisfying as the brothers look back.
"I'm happy because, to be honest, not many brothers can be business partners for 25 years, and we did it," Ong says with a laugh, conceding that they have their quarrels. "A lot of people [say], 'It's not easy to be business partners as brothers', and I agree."