Report from UN drugs office identifies "New Psychoactive Substances" as source for serious concern in the region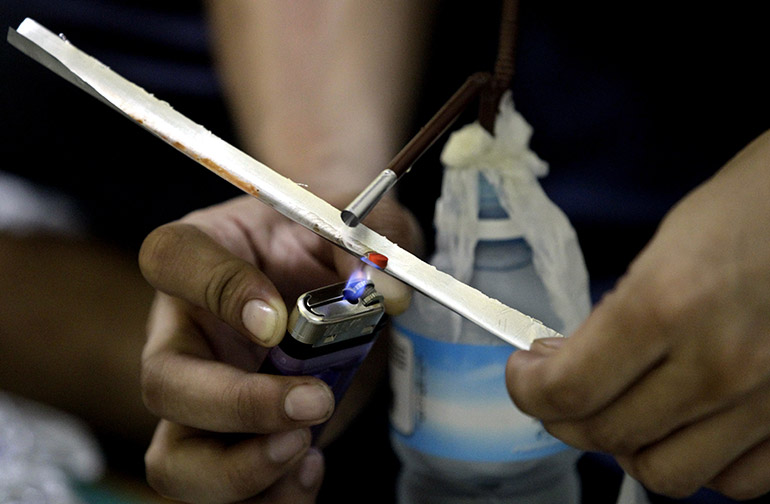 The spread of a "new psychoactive substances" is devastating countries around the world, and a report released today by the United Nations Office on Drugs and Crime (UNODC) identifies East and Southeast Asia as the main origin of such substances.
The substances include drugs such as fentanyl, which is contributing to an epidemic of overdoses specifically in North America. The substances can be found in trace amounts in pain medications or illicitly manufactured in the region and easily shipped by mail to anywhere in the world.
In Southeast Asia these drugs are having their own devastating effects, as well, often being sold in pill form as ecstasy replacements, which can lead to overdoses resulting in deaths.
"Although the use of new psychoactive substances by drug users in the region is still limited compared to methamphetamine, the region is frequently mentioned as the origin of shipments trafficked to other regions", said Martin Raithelhuber, an illicit synthetic drugs expert for the UN Office on Drugs and Crime (UNODC).
Another fear is that the time and money governments in the region have devoted to developing ways to detect and seize methamphetamines may not apply to these new drugs, according to Inshik Sim, information analyst for UNODC in Bangkok.
"There is a high risk of these substances gaining a stronger foothold in the region. Limited forensic capacity to detect and identify these new drugs, coupled with limited knowledge about health risks mean that they may remain undetected for a considerable length of time," Raithelhuber added.
Jeremy Douglas, UNODC's regional representative, said a solution would require a comprehensive and collaborative approach, involving countries throughout the region.
"A coordinated approach to the emergence of new drugs would go a long way to address the challenge while it is still relatively manageable," Douglas said.