Inclusion of Cambodia's S-21 prison in the popular augmented reality game Pokémon Go has sparked outrage among survivors of the murderous Khmer Rouge regime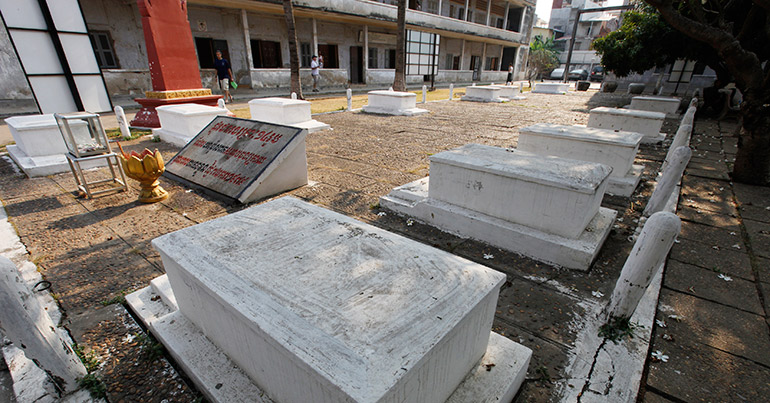 Sites of torture and death at the Tuol Sleng Genocide Museum in Phnom Penh have been marked as meeting points for Pokémon Go players hoping to catch cartoon monsters on the grounds of the Khmer Rouge's most infamous prison.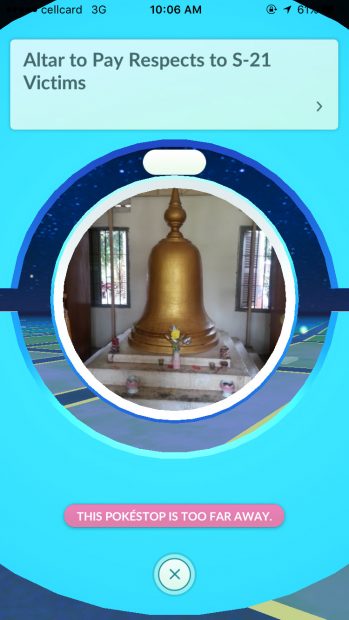 Tuol Sleng Genocide Museum currently has two 'gyms' including "The Gallows", named for the device used by the Khmer Rouge to hang and torture prisoners. Gyms are fixed locations that players can claim by using their Pokémon to battle other players.
In Pokémon Go, players use their mobile devices to capture digital Pokémon creatures that are superimposed onto real-world surroundings. The game encourages players to interact together at popular meeting points such as parks and monuments.
The museum, established on the site of the notorious S-21 prison, also contains four 'Pokéstops', with names such as "Tombs of Victims of Torture" and "Altar to Pay Respects to S-21 Victims". Players can access nearby Pokéstops to collect in-game items such as Pokéballs, which are used to capture Pokémon.
When Southeast Asia Globe visited earlier today, at least one person was seen playing the game.
Youk Chhang, executive director of the Documentation Centre of Cambodia and a survivor of the regime, condemned the inclusion of S-21 as a location in the augmented reality game.
"Genocide is not a game," he said. "It is a crime against humanity and it is everyone's responsibility to prevent such atrocities from re-occurring to harm our children now and in the future."
Once a high school in the heart of Phnom Penh, the site was converted into S-21 security centre after the Khmer Rouge captured the city. A place of terror and degradation, the prison saw thousands of so-called counter-revolutionaries chained, beaten and tortured into confessing to crimes against the ruling Communist Party of Kampuchea. Of the 12,000 people known to have entered the prison, only a handful survived.
One of those survivors was Bou Meng, who escaped execution by painting propaganda portraits of Communist leaders for his captors. Speaking to Southeast Asia Globe on the site of his imprisonment, Meng was unimpressed by its use in the world of Pokémon Go.
"It's not a good idea," he said. "S-21 is a place of [bad memories] for Cambodian people. So it should not be added into a game where they can enjoy. We have to show respect."
Sam Ho, a tourist from Taipei visiting S-21, said he believed the inclusion of Pokémon Go at the genocide museum was distasteful. "I don't think [it's appropriate]," he said. "It is a very serious place."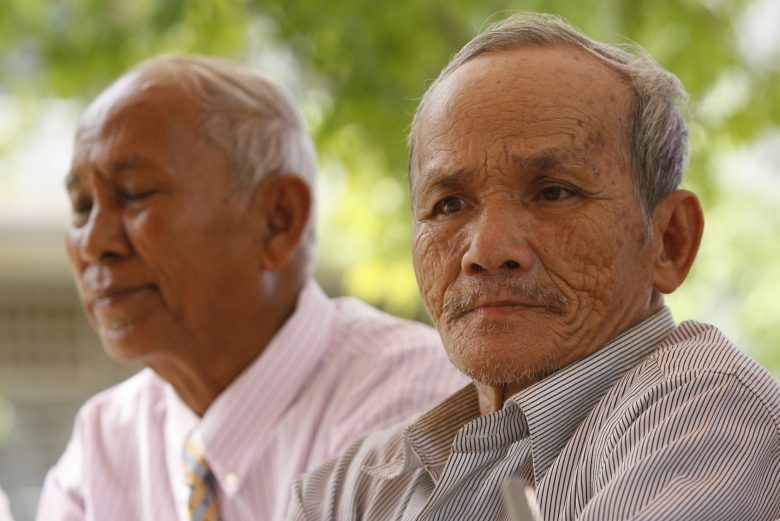 At the time of publication, game developer Niantic had not responded to a request for comment.
Pokémon Go has already been censured for allowing players to capture Pokémon at sensitive locations such as the Auschwitz concentration camp, the Hiroshima Memorial, and the Holocaust Museum in Washington DC. The latter two locations have since had all Pokémon and Pokéstops removed.
Over the weekend, Pokémon Go became available in 14 new markets throughout Southeast Asia and Oceania, including Cambodia, Thailand and Fiji.
Within days of its initial launch in July, Pokémon Go had passed Instagram, Snapchat and WhatsApp in daily time spent played, according to SimilarWeb, a company that tracks website traffic and mobile app analytics. The game reportedly earned more than $200m in revenue in its first month.