There are nightclubs in Ho Chi Minh City that open twice in the same night. The first crowd through the doors are your orthodox partygoers – bloated tourists and bored locals looking to socialise and inebriate themselves enough to tolerate the booming pop music.
At about 2am these clubs close down – the lights go up and the cleaning staff move in. Then comes the second group, liquored up and united by their distaste for conventional trends.
A symbol of the country's post-war progression, in which it has become a burgeoning middle-income country according to the World Bank, these newly moneyed Vietnamese come to the clubs looking for trap music.
Trap is an aggressive fusion of dance music and American hip-hop, specifically that of Atlanta and the surrounding southern cities. "The term 'trap music' is derived from the slang words 'trap', which is a place where drugs are sold, and 'trappin', which is the verb form," says Rebecca Haithcoat, a Los Angeles-based music writer.
After starting out as a subgenre of hip-hop, with lyrics such as: "I got molly, I got white, I been trappin', trappin', trappin', trappin' all damn night," trap went through its second incarnation in 2012. The genre's breakout track was released by producers Salva and RL Grime, who melded Kanye West's "Mercy" with the deep bass and syncopated 808 drums of electronic dance music. This new breed of 'electro-trap' quickly went viral, with Baauer's "Harlem Shake" becoming an internet phenomenon in 2012 and finding its way to Top 40 radio. Even the chorus to pop priestess Katy Perry's hit "Dark Horse" is trap-heavy.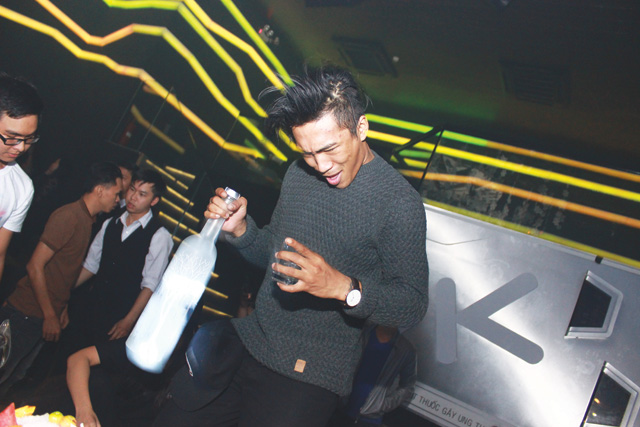 According to Toàn 'Mike' Pham, creative director at vintage clothing store Mayhem Saigon, the Vietnamese embrace trap's US roots. "I'd say hip-hop has been strong among Vietnamese youth for a good 10 years now," he says.
"The people that listen to trap music and hip-hop, they really love the US," agrees Huynh Gee, a local club promoter and DJ who spins as Just Gee. "The [American] style of living, style of partying, style of dress – the Vietnamese want to put their own spin on it."
At Saigon Ranger nightclub's recent 'Twerkdat' party, local DJs mixed tracks for a diverse crowd of vodka-sweating twentysomethings. The girls wore shorts that provided Ho Chi Minh City with its very own full moon party, while the elaborate male plumage on display consisted largely of fresh snapback hats and oversized G-Shock watches.
What makes Vietnamese trap unique is the way the people dress

Just Gee
"The snapbacks and the sneakers have to be limited, something nobody else has. When there's a trap night, people will go shopping for new clothes. That's the way girls are here – they wear something one time and they just throw it away, because the clothing is so cheap" said Gee.
A tattooed hipster stood in the corner of Saigon Ranger, nodding his head with the pounding bass, cigarette dangling nonchalantly from his mouth. At the other end, a group of blonde European tourists flailed wildly, blurring the line between dance and seizure.
"Our trap nights are full of attractive young people who know how to move when the beat drops; [they] love to get sweaty and twerk," says Pham, adding that the scene could always use a bit more twerking.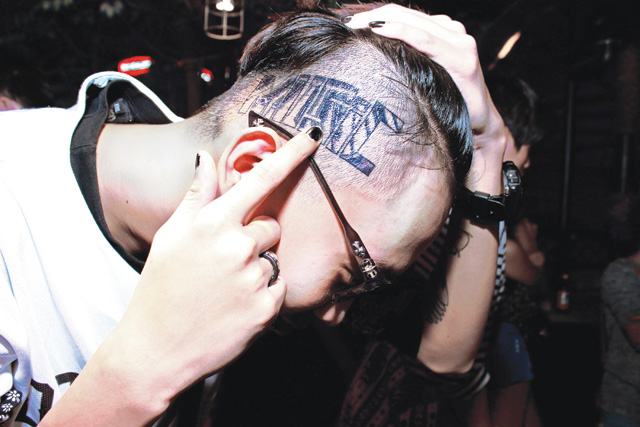 Oxford added twerking to its English dictionary in 2012, defining it as: "To dance to popular music in a sexually provocative manner involving thrusting hip movements and a low, squatting stance." Of course, the dance was being practiced long before Oxford deemed it worthy of a citation, with its origins said to lie in New Orleans bounce and Jamaican dancehall.
As arguably the city's most prominent female trap DJ, Chieu Pham feels that the superficiality of the wider dance music scene inadvertently provides a space where genuine talent can be recognised.
"A female DJ in Ho Chi Minh City is judged by her tits first," she says. "If she's got big tits and plays for big, popular clubs, people can see she's a titty DJ [known for her looks]. If she's not a titty DJ, people might pay attention to her music more than other, average male DJs."
While most of the city's trap DJs are not making their own music, there are certain producers, such as Masta B and Touliver, that are creating genuinely unique Vietnamese trap.
"I was surprised when I heard some local [tracks]," says Chieu, who is one half of trap duo Cheezy Gangstaz. "They're not outstanding compared to the global standard, but they're remarkable achievements nonetheless. It's always a positive thing to see local artists trying to put their own spin on trap."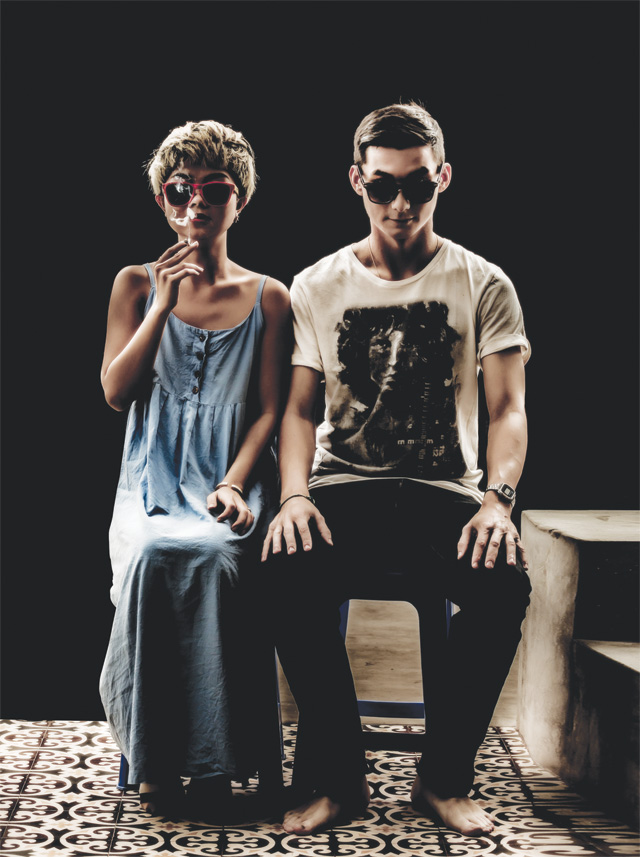 In an upmarket Ho Chi Minh City coffee shop, DJ Krump T fiddles with his thick-rimmed glasses as he describes his inspiration and influences. A softly spoken marketing student by day, he cites DJ Ravine, a Vietnamese DJ spinning trap in Australia, as a key source of inspiration in what has become a true labour of love.
"[Trap] is not something I can make much money from. To me it's a hobby but still a major part of my life – I'm out spinning most nights of the week," he says. "Mixing tracks is about reading the crowd's energy. When I'm spinning, I try to feel what the people want."
Next to Krump sits Huynh Gee. Wearing retro square sunglasses and a leather snapback hat, Gee explains the intricacies of the HCMC trap scene with an unorthodox charm.
Some Vietnamese girls are twerking, but they don't have the ass for it, so they're eating a lot of junk food to get the booty.

Just Gee
And said booties are not only found undulating in the south of the country. Hanoi has a trap scene all its own and DJs from the south often travel to the capital to play. According to Gee, however, it is unlikely that Hanoi will rival its southern counterpart any time soon.
"People here in Ho Chi Minh City are more modern than in Hanoi," he says. "Hanoi is always looking for a new way to expand the music, but they don't do it very well. They're stuck in their own bubble.
"This city never sleeps," he adds. "Hanoi sleeps at 12."
---
Vietnam's trap pack pick their three favourite tracks
Chieu Pham:
1. Creaky Jackals – "Disaster"
2. Hucci x GameFace – "The Leaves are Brown"
3. Kendrick Lamar – "Ignorance is Bliss" (Braeden Bailey Remix)
Krump T:
1. Calvin Harris – "Summer" (Club Killers Festival Trap Remix)
2. Yellow Claw ft. Rochelle – "Shotgun"
3. Flosstradamus ft. Casino – "Mosh Pit"
Mike Pham:
1. Travi$ Scott ft. Young Thug – "Skyfall" (RL Grime & Salva Remix)
2. Kreayshawn – "Gucci Gucci" (Mura Musa Edit)