To avoid losing out in trade pacts, Asean must move up the value chain
and increase its competitiveness
By Khac Giang Nguyen
No country has more advantages to trade with Asean member states than China. Benefitting from its vicinity to the region and a free-trade agreement (FTA) with the bloc, signed more than a decade ago, China is currently Asean's biggest trading partner. Last year, the two-way trade amounted to $400 billion, according to official statistics.
Bilateral trade has jumped up to 30% annually over the past decade while the FTA between Southeast Asia and China is the world's largest in terms of population.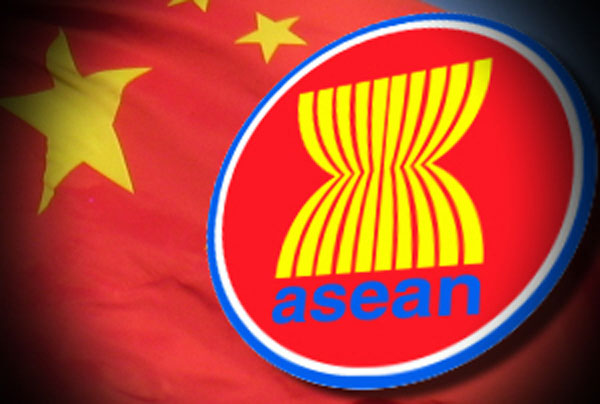 "We should plant more flowers, no thorns, and stay as good neighbours, good friends and good partners forever," China's premier Li Keqiang said at the 16th China-Asean summit in Brunei last October, full of praise for economic cooperation, which would help bring forward prosperity for both sides.
Li called for an "upgraded version" of the China-Asean Free Trade Area (CAFTA) that would further reduce tariff barriers between China and Asean, a move that he believes is inevitable in order to realise a two-way trade target of $1 trillion by 2020. Currently, more than 90% of products being traded enjoy zero tariffs. But China wants more.
In his speech, Li urged his audience to proceed quickly as "the historical window of opportunity is open right in front of us: Seizing it, we will accomplish greater development; missing it, we risk falling behind," he added.
However, Asean countries are more cautious about such demands than they were ten years ago. Southeast Asia's trade relations with the so-called 'factory of the world' did not always yield advantages only, but also disappointments. Most worryingly is the tenacious high trade deficit with China in some member countries.  According to Vietnamese customs, the country's account in 2013 ran a $23.7 billion trade deficit with China, recording a 45% surge year-on-year. Over the past 11 years, it has skyrocketed 113-fold.
Other Southeast Asian countries show similar patterns. Malaysia's trade deficit with China, which is its second largest after Taiwan, has tripled from $940 million in 2012 to $2.85 billion last year. Cambodia exported only $131 million worth of goods to China in 2012, while importing $1.4 billion worth from China.
All in all, Asean economies registered a trade deficit of $36 billion with the Middle Kingdom in 2012, the largest among its major trading partners.
Still, it is not just account imbalances that worry policy makers in the region – it is the nature of trade relations between China and Asean.
Although Beijing prefers to boast about its trade with the region as a new model of 'South-South' relations between developing regions in which everyone wins, the figures tell another story.
With only Singapore and Malaysia as exceptions, most Asean countries' trade with China reflects a North-South relationship, where China imports mostly raw materials and sends back manufactured goods. Indonesia is a case in point:  Raw minerals account for 50% of its exports to China, while only 2.5% of its manufactured goods find their way into the world's largest market.
"As China becomes more industrialised, it would buy the region's natural resources in return for its manufactured products," said John Wong, professor at the East Asian Institute of the National University of Singapore. "It can't be helped. This was the kind of trading relations during the colonial era. Japan's economic relations in the past were like this. Korea's were also like this. Now with China, it is just a natural sequence."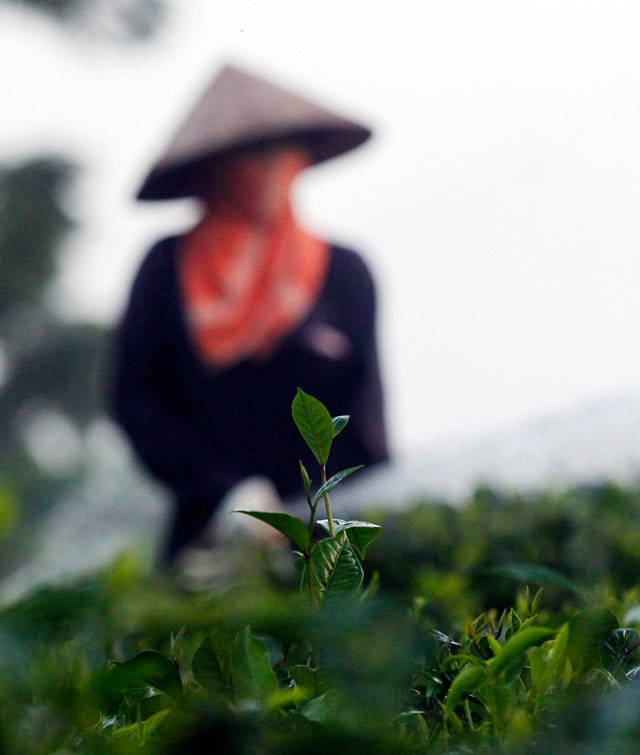 While raw materials exports to China may allow Asean countries with cash to pile up foreign currency reserves, there are fears of the so-called 'resource curse' – a situation where the abundance of natural resources leads to unsatisfactory economic development outcomes.
The latest move by Indonesia to ban the export of unprocessed mineral ores early this year, many of which go to China, can be seen as an effort to reverse this trend and build more value-added industries.
Another irritating fact was revealed in a research paper published in 2012. American economists Peter Geib and Lucie Pfaff showed that China and Asean's main export products match the same categories, making bilateral trade competitive rather than complementary.
As a consequence, Asean companies compete with more experienced and mature industries and above all much bigger economies of scale from China – not an easy task, in particular for firms in the less developed Southeast Asian countries.
But the six more developed Asean members, which implemented the Early Harvest Program (EHP), an agenda which requires signatories to remove tariffs ahead of the CAFTA implementation in 2010, also face similar problems.
In Thailand, farmers in the north have been complaining about cheap Chinese agricultural products flooding their market. Filipino workers worry about textile and footwear imports from China. And the Indonesian government even asked the CAFTA secretariat to renegotiate the trade deal with its giant neighbour back in 2010 when domestic industries were facing tough competition from Chinese products.
"Foreign trade is an important driving force for the economic development of both China and Asean," said Mohamed Aslam, an economist from the University of Malaya. "But Asean countries rely more on the exports sector for economic growth as compared to China. Therefore, Asean seems to be on the losing side."
Problems might be even bigger for Cambodia, Laos, Myanmar and Vietnam, which will fully implement CAFTA in 2015, Aslam said. "The FTA sounds very impressive, but its exact cost to the members which are uncompetitive is unknown. Definitely, there are members of the pact who will gain and members who will lose."
Despite all of CAFTA's shortcomings, every cloud has a silver lining, as the near future may see Asean's negotiating power with China increase. With the acceleration of the Trans-Pacific Partnership (TPP), a US-led free-trade agreement including Malaysia, Singapore, Vietnam and Brunei, China seems more likely to foster economic cooperation with Asean in order to secure its position in the region, suggested Miaojie Yu, a professor at the Peking School of Economics.
"China now deeply integrates into the global supply chain, and hence treats the Asean 10+1 [Asean plus China] FTA as a non-substitutable one," said renowned trade expert Yu. "It is highly possible for the Chinese government to push further for the CAFTA."
The move is also politically motivated because China wants to stabilise the region and take a dominant leadership role in Southeast Asia, economists Geib and Pfaff said. These factors will possibly provide a better ground for Asean countries in negotiating the upgraded version of CAFTA. China already has ambitious plans to build infrastructure to deepen economic cooperation between Southern China and continental Asean.



Furthermore, the National University of Singapore's Wong pointed out that Chinese-manufactured exports are becoming less competitive as production costs rise due to increasing wages and the appreciation of the Chinese currency. "Consequently, China is trying to upgrade its industries to be more capital intensive – the same process that the other East Asian economies have gone through before."
In addition, Chinese leaders are aiming to transform their economy from an export-led one to a consumption-led structure, a decision made at the Chinese Communist Party's third plenum last year. This means the Middle Kingdom will seek more economic growth by encouraging domestic demand.
This change might be more than welcome to Asean's labour-intensive industries, as they could more easily tap into the world's largest market with less competition from local companies.  The rules of origin in CAFTA, which set preferential tariffs for goods containing 40% or more of materials produced within the region, also motivate Chinese businesses to raise their investments in the region. China's foreign direct investments in Asean, though far from close to those of Japan and the US into the region, increased 30-fold from 2003 to 2011, according to the East Asian Institute.
In a report on Asean released last year, Deutsche Bank considered the region to be "the third pillar of growth in Asia" after China and India, given an average growth rate of 6% over the past 15 years and the region's resilience during the global financial crisis. Along with an aggregate gross domestic product of more than $2.3 trillion and a population of 600 million, it is no surprise that many economic powers want FTAs with Asean to escape the lingering
economic gloom.
Yet even with the possibility of the US-led TPP agreement being concluded this year, China still plays a crucial role in Asean trade, Wong said. "I think if the TPP had taken off, China-Asean trade relations would still expand because of the fundamental economic forces. China is at the centre of numerous regional and global production networks," he added.
The development reflects the phenomenon of trade globalisation. "China imports key components and intermediate inputs from Japan and Korea, and raw materials from Asean countries, then re-exports the final products to the EU and the US," Peking School of Economics' Yu said.
To benefit sustainably from trade liberalisation generally and with China specifically, it is high time for Asean to "review thoroughly" its export-led growth, recommended Malaysian economist Mohamed Aslam. "Asean has to look at a different direction for future economic growth [by] focusing on niche industries or sectors in which local resources can be utilised efficiently and optimally, as well as improving economic facilities," he said. This also means deeper and quicker regional integration, Aslam suggested.
Moving into higher value-added industries to mitigate the negative impacts from CAFTA is a long and painful process, according to 2010 research from the East Asian Institute, yet is a must for Asean because it can no longer afford to close the door on its giant neighbour. Deeper trade liberalisation with China, among others, will help Asean to grow stronger over the long-term, said Wong.
"Success stories of East Asian economies – Japan, Korea, Taiwan and even Malaysia, Indonesia and Thailand – have proved that dynamic competition is the right path to successful economic development," he said.