Poisonous waste plagues Indonesia's once bountiful Citarum River
By Ahmad Pathoni
Back in the 1980s, Sumiyati and her friends used to bathe, wash clothes and catch fish for barbecues in the Citarum River, which flows through their village in Indonesia's Karawang district.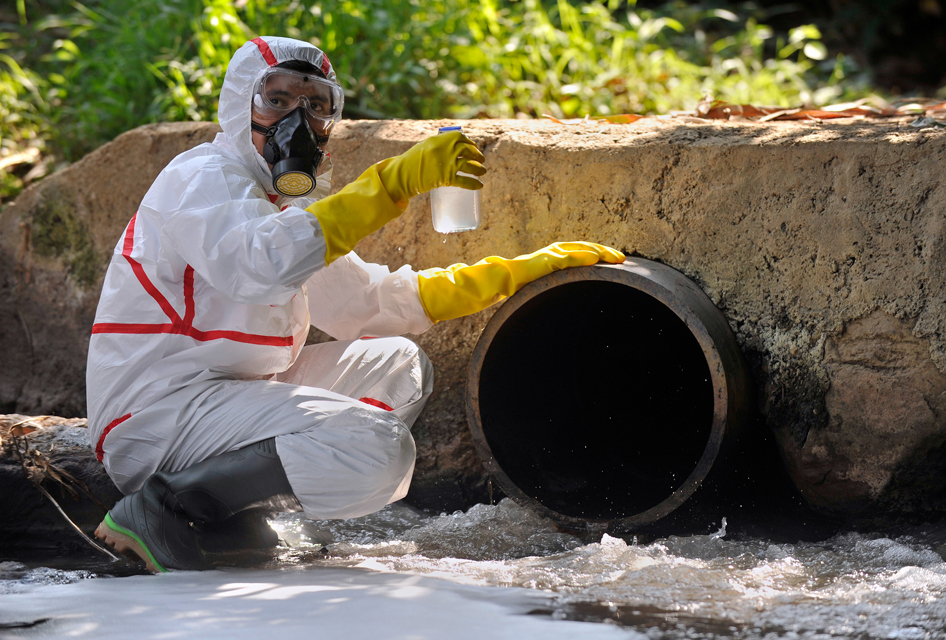 Those days are only a distant memory, as Citarum is now considered one of the world's dirtiest rivers and fish are no longer plentiful.
"Now the water is so dirty, we don't even dare touch it because we'll get itchy skins," said 46-year-old Sumiyati, who owns a small food stall at her house near the bank of the Citarum. "We used to have fish grill parties at night, but now the fish are poisonous and many are dead."
The Citarum, which flows 269 kilometres northwards through 12 districts and cities to the Java Sea, is an amenity to more than 25 million people who live in its basin and beyond.
The river irrigates 240,000 hectares of rice fields and farms, supplies 80% of raw water for the capital Jakarta, and generates 1,400 megawatts of electricity, according to government data.
But industrialisation and population growth have put strains on the river. Factories making textiles, leather, among other products, and residents have for years treated it as a convenient waste dump, environmental activists say.
A report released at the end of last year by Greenpeace and the Indonesian environmental group Walhi revealed that materials harmful to human health are being released into Citarum.
The report, titled Toxic Out of Control said canals and sewage in at least eight industrial areas along the Citarum River contained chemicals such as hexavalent chromium and several types of phthalates, a class of widely-used industrial compounds that can be harmful to the hormone and reproductive systems.
Greenpeace said it suspected at least 38 companies operating in five districts in West Java were responsible for the pollution.
"It is hard to pinpoint which individual companies are responsible for the disposal because they pool the waste together in large canals and then release it to the river," said Greenpeace toxic-free-water campaigner Ahmad Ashov Birry.
Cecep Aminuddin, an environmental law expert from the Bandung Institute of Technology, said the government did not have the capacity to monitor compliance and enforce regulations on waste disposals.
"The regional governments don't have the resources to control the companies' waste disposal activities," Aminuddin said. "In some of these districts only a handful of people are employed to do the monitoring and they generally have no powers to impose sanctions."
In 2010 the government launched a project to rehabilitate the Citarum and raise living standards of communities around it through improved farming methods over the next 15 years.
The project is estimated to cost $3.5 billion, with some of the money being sought from international institutions such as the Asian Development Bank.
Nonetheless, Dedi Kholil, a resident in Karawang's Teluk Jambe area, said water in the river changed colours frequently.
"Sometimes it's black, sometimes it's green and during the current rainy season it turns brown," he said. "When it is black we can smell the odour from far away."


Also view
"Sumatra coffee hustle" – Poor coffee farmers are churning out a product consumers love in Indonesia – is there a payoff?