These five singers have captured the hearts and ears of the region
1. Thongchai McIntyre
The eldest of this month's Top 5,  51-year-old Thongchai 'Bird' McIntyre is one of Thailand's most successful singers of all time. Having sold over 20m albums since his debut in 1986, Bird's staying power is comparable to that of Madonna's. His latest album, Singing Bird, sold 3m copies and tickets to his concerts sell out in a day.
The multi-award winning artist achieved international recognition in the mid-1990s when he became the first Thai artist to receive an International MTV Award.
Of Scottish-Thai descent, the former model has also dabbled in film and was the subject of an award-winning documentary called Crossing Borders.
Bird was born in Bangkok in 1958 to musicians James and Udom McIntyre. Though his dad died while he was young, McIntyre continued to explore music as a hobby and showed considerable talent.
A chance meeting with Kai Varayuth, one of Thailand's most famous television producers, saw what was his musical pastime become a life-long domination of Thailand's music charts.
2. Preap Sovath
Hugely popular in Cambodia, Preap Sovath's portfolio speaks for itself. A prolific recording artist, it is estimated he has recorded more than 1,000 songs since he first picked up a microphone in 1994. Not shy in front of a camera, he sings a style of music known as Khmer Karaoke, whereby most of his sales are VCDs that come with subtitled lyrics.
The 38-year-old's voice is instantly recognisable, as is his genre of music, which favours pop songs over the traditional Khmer ballads usually performed by Cambodian singers. This has made him something of an icon for Cambodia's pop-crazed youth.
Besides singing, Sovath has also appeared in films and more recently has branched out into retail. Always looking for ways to stay in the public eye, it would appear this beloved idol won't be leaving our television sets any time soon.
3. Stefanie Sun Yan Zi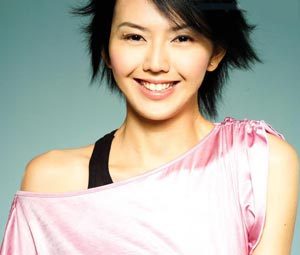 Singapore's most famous musical export for the past decade, Stefanie Sun is also the region's Mandopop queen. Her unique vocals have been enjoyed by a growing number of nationalities, earning her legions of fans across Asia. She has sold more than 10m copies of her albums.
In 2000, she was talent spotted by Lee Wei Song, Singapore's premier songwriter and composer, and her first album, Yan Zi, became an immediate hit. Ten albums and numerous awards later, the 31-year-old continues to carve her name among the upper echelons of the Mandarin music scene. She puts her success down to talent and humility. Her fans say it's her bubbly personality.
Petite and beautiful, the country's top pop export hits the right notes on the fashion front too. Pixie-faced Stefanie has been snapped up as a cover girl by several Asian magazines and has been dubbed the Kate Moss of Singapore in fashion circles across the region.
4. My Linh
My Linh is certainly not one to blend in. With short hair and a bold style, the 34-year-old has not only revolutionised Vietnamese music, but is largely credited with being the founding mother of the modern Vietnamese sound.
With the release of her CD Tien Hat My Linh (The Voice of My Linh) in 1997, she took many traditional elements – the instrumentation and vocal styling – and put them in a modern context, with profitable results. The working-class girl became an overnight sensation. Her trademark soul and funk sound was born two years later with the release of her eighth album, Toc Ngan.
With time she has widened her appeal by experimenting with different languages and genres. In 2004, she released her first English-language album, Coming to America, followed a year later by Chat with Mozart– an attempt to bring classical music to her Vietnamese audience.
In 2007, the Whitney Houston fan became the first Vietnamese singer to release an album in Japan etching out her position as a true Asian Diva.
5. Dato' Siti Nurhaliza
Multi-award winning singer-song writer Siti Nurhaliza is Malaysia's most successful pop singer – and has the most number one singles of any Malaysian artist to prove it. Alicia Keys called her The Voice of Asia at the 2005 MTV Asia Awards in Bangkok and Channel V ranked her as the second biggest Asian artist, coming in just behind Taiwanese singer Jay Chou.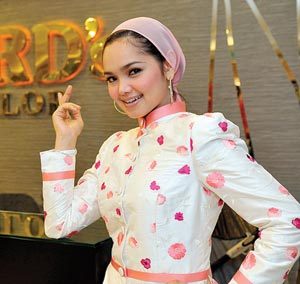 A home-bred local star who experiments with pop, R&B and traditional Malay music, Siti's vocal prowess and Muslim girl-next-door image has brought her success in both conservative Malaysia and throughout the Asian region.
In 2007, she became the first Malaysian artist to walk the red carpet at one of the music industry's most prestigious events – the Grammy Awards. The British press dubbed her Asia's Celine Dion after a strong performance at the Royal Albert Hall in 2005.
Since she started singing in 1995, the 31-year-old has garnered more than 200 local and international awards and with an estimated net worth of $20m, she is believed to top the list of Malaysia's richest artists.