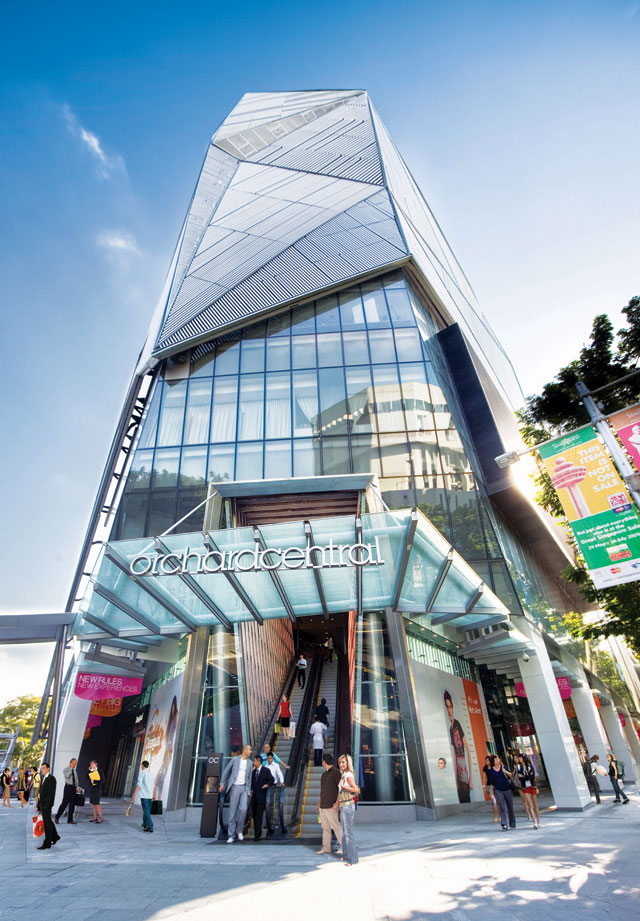 Orchard central, Singapore
Singapore's tallest vertical shopping mall – apparently that's an epithet worth having – may well fit into some of the exceptionally deep pockets found in the city-state. Located on the ludicrously popular Orchard Road, this 14-level mall is divided into clusters, with separate areas for pampering, fashion and al fresco dining on the seventh and eighth floors. Be sure to check out the rooftop garden – open 24 hours a day, because it's impossible to tell when the desire to gaze at a sensuous waterfall or bamboo grove will strike in the Lion City. No lions though.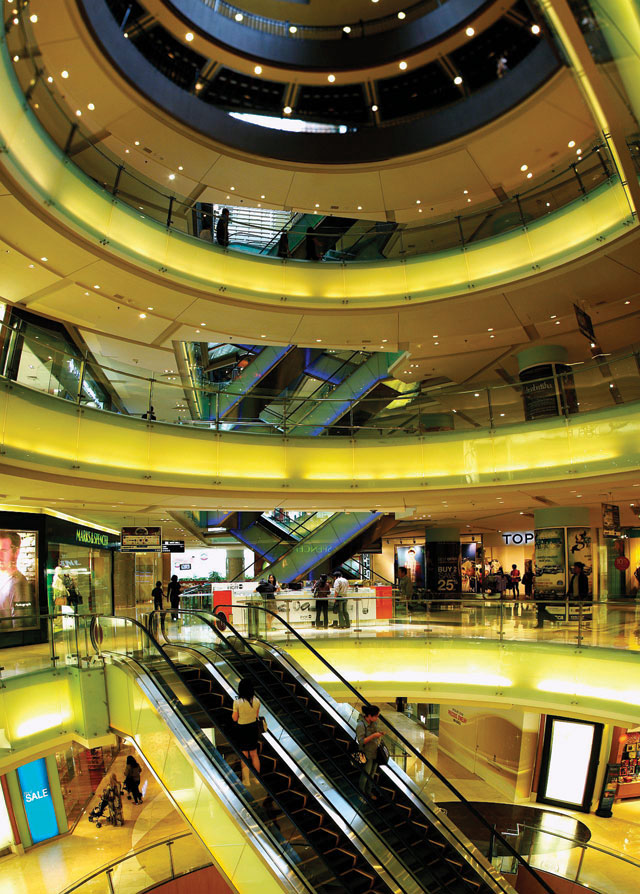 Grand Indonesia, Jakarta
Can't handle the Javanese heat? Worn down by Southeast Asia's most populous city? Rather than jumping on the next plane out, step into the air-conditioned climes of Grand Indonesia, which includes a five-star hotel, a high-end residential tower and one of Jakarta's finest shopping malls. With major anchors Seibu Department Store and the 11-screen Blitz Megaplex cinema, and not forgetting retail outlets for all the top international brands, it is not hard to send a bank account into the red here. But relax, it's possible to recover from the financial fatigue by heading to Jakarta's only microbrewery, Paulaner Bräuhaus, to wash down the finest Bavarian cuisine with the finest Bavarian brews.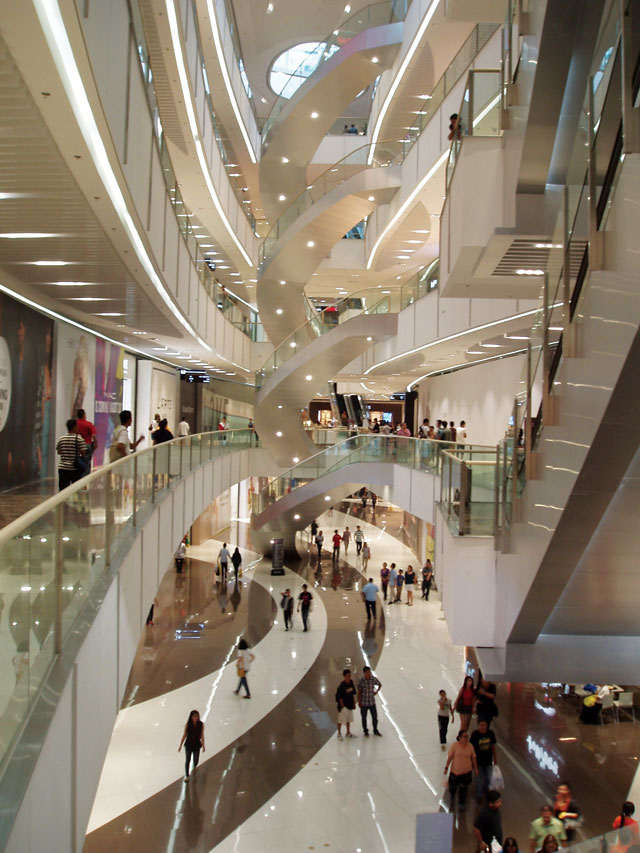 SM Megamall, Manila
This is not just a shopping mall. This is a Filipino megamall. Located in the heart of Metro Manila, the slogan for this vast precinct – Endless Shopping, Endless Discoveries – is only slightly hyperbolic. The shopping isn't quite endless, but it's not far off, with a walk around the ten-hectare site conjuring up images of Daedalus' labyrinth. Set across two buildings, with a capacity of four million people, SM boasts enough amenities to keep any sybaritic shopper smiling all day: miles of stores, an IMAX theatre, an ice rink and a food court large enough to sate the appetites of a small town. It even features a Roman Catholic chapel – for those who want to find God after finding the perfect Louis Vuitton handbag.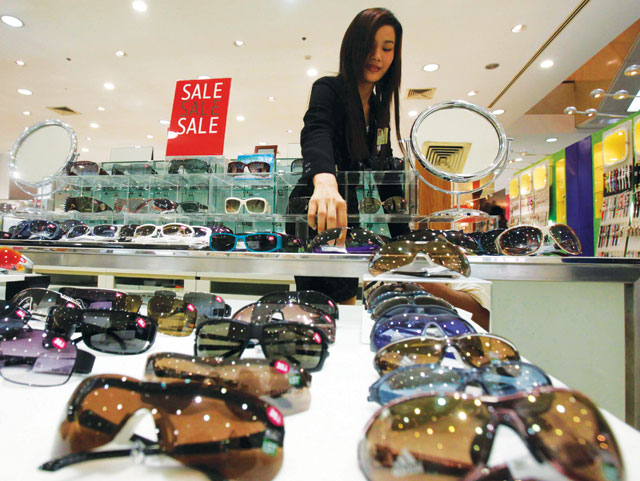 Centralworld, Bangkok
Thailand's largest shopping centre? Check. Convenient city centre location? Check. Enough entertainment under one roof to cause Vitamin D deficiency? Check. While not as luxurious as the Siam Paragon, which lays claim to Southeast Asia's largest aquarium and cinema screen, CentralWorld sneers in the face of anyone whose mantra is 'quality over quantity'. This sensory overload of high-class consumerism boasts all the usual international suspects, and given its estimated 150,000 customers per day, it might not be the most relaxing shopping experience, but it certainly provides yet another reminder that the City of Angels is hard to beat in shopping terms. When it comes to clandestine credit card clobberings, we all know that what happens in Bangkok, stays in Bangkok.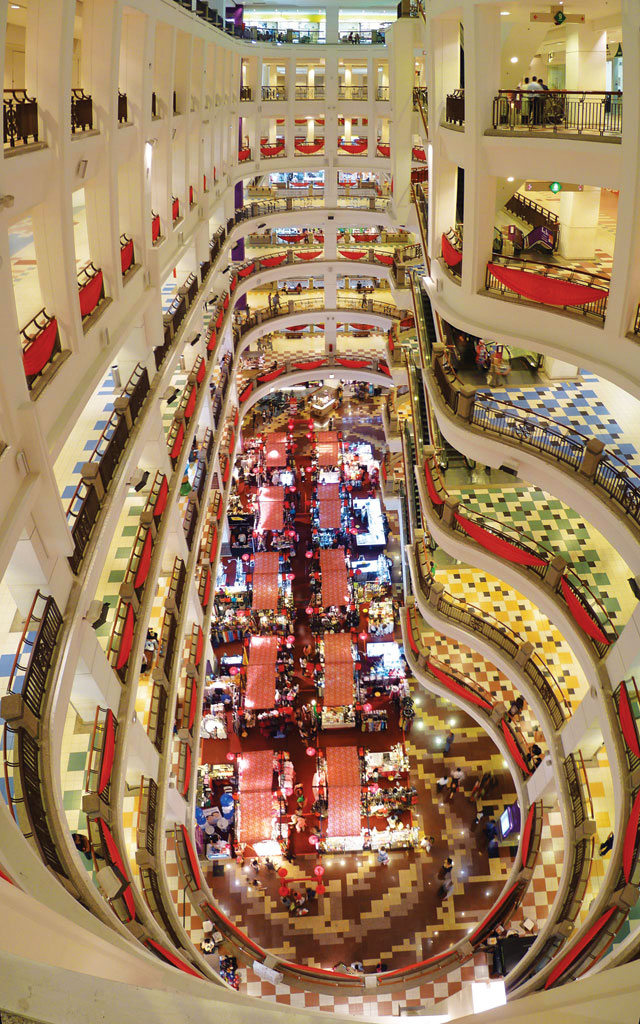 Berjaya Times Square, Kuala Lumpur
For those with a predilection for velocity and window-shopping but who have never managed to marry the two, a ride on this shopping mall's 800m indoor rollercoaster, named Supersonic Odyssey, sweeps the customer past the latest must-haves at 60km/h. Even without cheek-wobbling G-force, this haven for shoppers will not disappoint. With more than 1,000 shop spaces, the all-important food court, a 48-lane bowling alley and a hotel – for those who truly shop 'til they drop – there is enough here to drain the pennies of even the canniest saver.