Holiday in Cambodia
"Holiday in Cambodia" lives up to The Dead Kennedys' reputation for controversial punk classics. Singer Jello Biafra's raw, sarcastic tone is a savage attack on Western complacency and nonchalance regarding the brutality of the Khmer Rouge regime, and a tirade against the entitled youth of the US. The image of a young American "kiss[ing] ass to get rich" is sharply juxtaposed with the bleak reality of a day under the totalitarian regime where "you'll work harder with a gun in your back", accompanied by the pre-requisite jagged chords and boisterous drumming expected of a punk record. The original cover was no departure from its violent content, featuring an image of a student protestor in Thailand's 1976 Thammasat University Massacre in Bangkok being beaten to death with a metal chair.
One night in Bangkok
Murray Head's 1984 masterpiece is taken from the musical Chess and delivers a hefty slab of pure 1980s cheese. Following a classical introduction of epic proportions, the song descends into a funky arrangement of electronic drums, beeps and parps, with an erroneous woodwind instrument thrown in for good measure. Despite topping the charts in South Africa, Switzerland and Australia, the song was banned by Thailand's Mass Communications Organisation in 1985 over concerns that it would lead
to misunderstandings about Thai society. With lyrics that include "crowded, polluted, stinking town" and "muddy old river", and a constant flow of sexual double entendres that play on the city's infamous red light districts and massage parlours, it is no surprise that the song was unpopular with the authorities.
Take me to the Philippines
Put on your oversized shades and grab your high-topped dancing shoes to prepare for this tune by "that guy from the Black Eyed Peas". More widely known for his work as part of the autotune-addicted group, this track is the solo work of American-Filipino rapper Apl.de.Ap – the one with the mohawk. That guy from the Black Eyed Peas tries his best to rap about the wonders of his Southeast Asian mother country on this record produced in collaboration with MTV Asia and the Philippine Department of Tourism. Strangely, that guy from the Black Eyed Peas seems content with becoming little more than a singing tour guide for the Philippines, as he promises to take the listener to see the Chocolate Hills and some whale sharks.
Bali eyes
The lilting melody, soft acoustic chords and dreamy lyrics of "Bali Eyes" are a classic example of early 1990s psychedelic rock. Following the split of Jane's Addiction in 1991, vocalist Perry Farrell and drummer Stephen Perkins teamed up with Peter DiStefano and Martyn LeNoble to form alternative rock band Porno for Pyros. Dulcet choral tones and echo-laden lead vocals conjure the lazy days and idyllic shores found on Indonesia's most famous island. The hypnotic lyrics of this ode to Bali ease the listener into a hallucinogenic fantasy, induced by one of the island's infamous magic mushrooms jumping down your throat in "a glass full of jelly".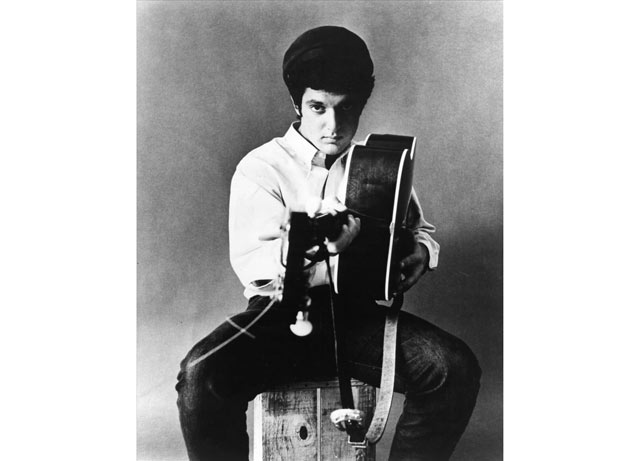 Eve of destruction
Written by American songwriter P.F Sloan, "Eve of Destruction" is one of many songs that protested against the Vietnam War. Originally composed for the Byrds, the best-known recording of this angry folk classic was released by Barry McGuire in 1965, just after the American intervention. Despite becoming an instant hit and reaching number one on the Billboard Hot 100, the song was banned by some US radio stations that claimed it was an aid to the Vietnamese enemy. Beneath McGuire's gritty vocals, acoustic guitar and harmonica, the fierce lyrics – "You're old enough to kill, but not for votin'" – are a tempestuous critique of the war and its politics.