An influx of investors in Phnom Penh has property developers thinking luxury
By Philip Heijmans
Staring out over the Tonle Sap River in Phnom Penh from a sixteenth-storey private balcony belonging to Chroy Changvar district's newest addition, the Bellevue Apartments, the capital's skyline is peppered with cranes swinging back and forth over a city hard at work.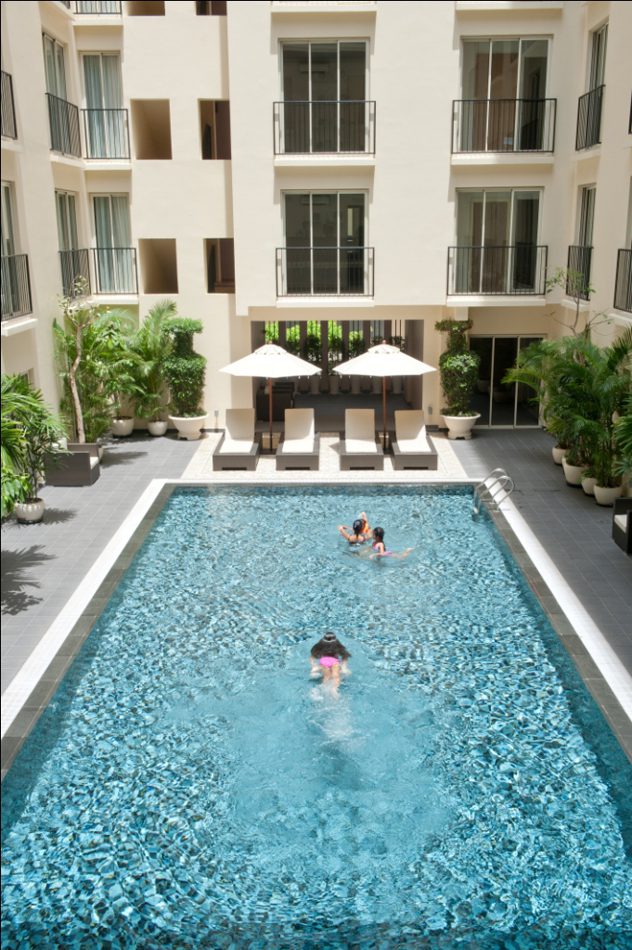 With only about 50 buildings that reach ten storeys, the cityscape is still quite flat, but here – from what feels like the top of the city – the view is fantastic.
The interior of the Bellevue – which opens next month – is no less luxurious than the view, with apartments full of plush designer furniture, beautiful wooden floors, a large flat-screen television, huge closet space and the all-important new apartment smell. Access to a swimming pool, gym and housekeeping is included in the rent price.
This is certainly not a luxury Cambodians are accustomed to, but it is one that – at least for the country's elite – they can get used to.
"Phnom Penh has become very attractive for investors now and it is easy to open a business, unlike many years ago. It's a very different time," said David Cordier, the sales and marketing manager for the 147-unit Bellevue.
"Serviced apartments are not what you are used to seeing in Phnom Penh, but we can already see there is a very strong demand in this market – full of people from all countries looking to sign-on for a long stay," he said.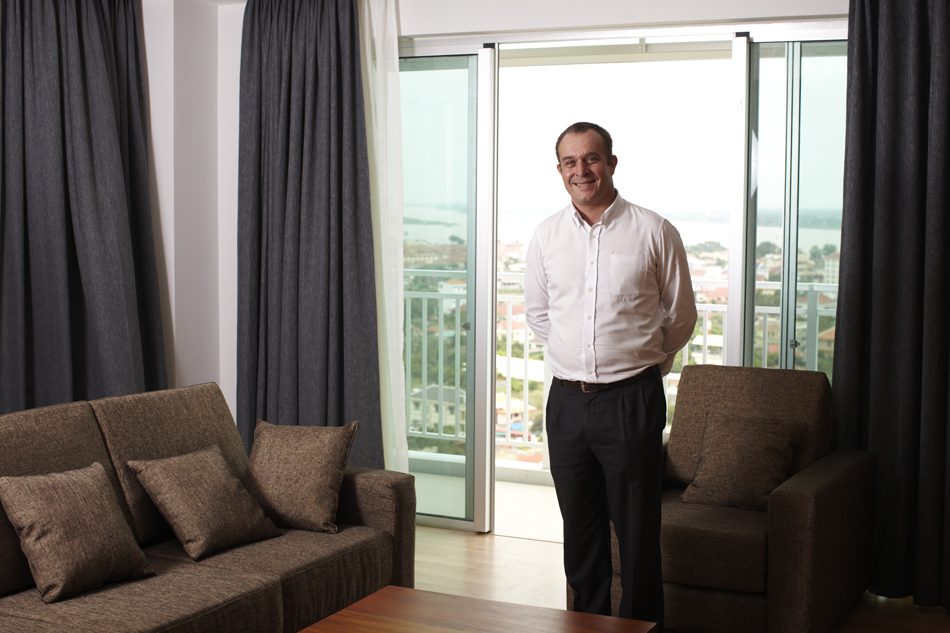 With a growing number of foreign businessmen moving to Cambodia and an emerging new class of 'Khmer-riche' – wealthy Cambodians with plenty of expendable cash – new high-end apartment complexes are spreading in Phnom Penh like wildfire. Hongkong Land's is renovating Colonial Mansion, with more than 100 units in Daun Penh district is a prime example.
"We're changing the game by upgrading to international building and management standards and [placing] a new focus on guest facilities and service, including a children's play room cum crèche, a new gym, a restaurant, a convenience store and concierge service," said Daniel Parkes, general manager of Hongkong Land (Cambodia), adding that the Mansion would open in August next year.
The Cambodian capital is also welcoming the 29-unit luxury '240 Phnom Penh' and the $15m Mekong Gardens in Russei Keo district. The 14-storey, $11m apartment complex Silvertown is scheduled to come online in October 2013.
"I think that when we talk about serviced apartments here, it's important to note what developers are going for, offering what international standard hotels offer rather than the conventional idea of serviced apartments," said Sunny Soo, Cambodia's country head for realty firm Knight Frank.
Soo, whose firm recently signed on as the leasing agents to Chamkar Mon district's Silvertown, said that a growing foreign presence in Cambodia has signaled to local developers that there is a need for Western-style accommodation.
"The thinking is now: if developers want to capture the increasing market of foreigners here, they need to have these in-house services available, so that market is adjusting to meet that," he said.
In fact, Phnom Penh's total apartment units grew 22% to reach 2,576 through the first half of the year compared to the same time last year, according to Asia Real Estate Cambodia. Of that figure, 94%, or 2,423 units, represent those at Grades A and B, while at least 30 apartment projects are set to bring in another 734 units before 2014.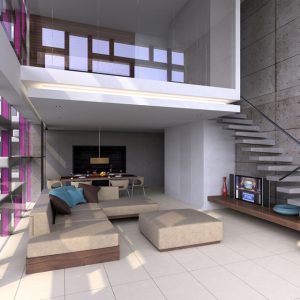 Even with the influx of new apartments in Cambodia, demand is still high compared to other regional countries, with occupancies between 85% and 90%, said Sung Bonna, CEO of Bonna Realty.
"At the moment, the lifestyle and culture of Cambodians is starting to change and [they] are now moving away from villas, above shop-houses and bungalows and into apartments," he said
By comparison, vacancies in Bangkok's more than 7,000 Grade A serviced apartments is much higher, at 22.7%, while 16.8% of Ho Chi Minh City's nearly 1,000 Grade A serviced apartment supply remains empty, according to data from international realty firm CB Richard Ellis.
Bonna said the rental price for high-end serviced apartments in Cambodia can go from anywhere between $1,000 and $2,000 for a two-bedroom place, depending on location and available services.
"About three or four years ago, only 5% or 10% of all apartments were occupied by local tenants. Today that number is more like 25%," he said, adding that the areas most inhabited by foreign tenants are in Daun Penh and Chamkar Mon districts, whereas locals prefer less centralised locations in Toul Kork and Russei Keo districts.
"If compared to a place like Thailand, the rent of serviced apartments and hotels here [in Cambodia] are seven to eight times more expensive," said Bandith Say, owner representative at the 116-unit luxury condominium project in Russei Keo district, Mekong View Tower.
"There is also the benefit here of an improving economic situation and the coming Asean integration in 2015," he added. "That's why we are building so many serviced apartments… I think that there is going to be a different style of living coming here soon."

Download our complete Property Special Report here: Southeast Asia Globe – Property Special Report