In Hanoi's trendiest bar, Pham Tien Tiep's creative concoctions combine modern mixology with the savoury tastes of pho, fish sauce and Vietnamese pickles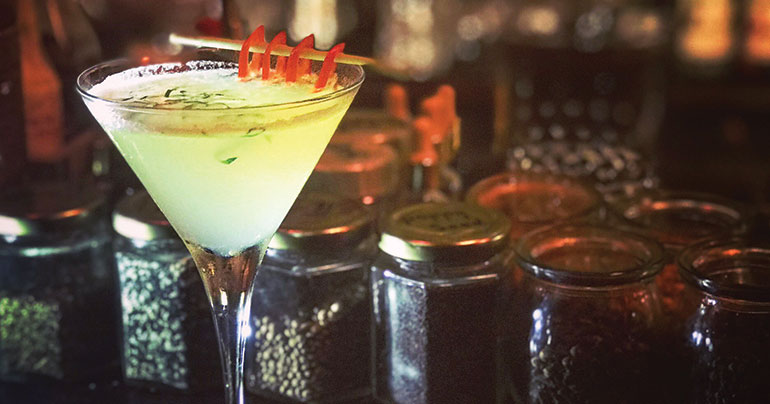 Smell has always pried open the doorway to memory. The cloying sweetness of an ageing page thrusts a reader once more into the stories of their youth. A trace of perfume can recall feelings long-since forgotten, or forsaken. And at Ne Cocktail Bar in Hanoi, a cocktail smelling of nothing more than Vietnam's famous pho noodle soup can bring back memories of long days lost in the capital's winding streets.
Layered with traces of coriander, cardamom, star anise, cinnamon and chilli – key ingredients in Vietnam's iconic dish – the cocktail combines the rich aroma of Hanoi street food with the pageantry of modern mixology as the flaming spirits are poured through three silver filters laced with the native botanicals.
Pham Tien Tiep, the mind behind the concoction and now head bartender at Ne, told Southeast Asia Globe that the cocktail was a legacy from his childhood spent eking out a living on the streets of the capital.
"I worked in pho restaurants, I worked as a shoe shine," he said. "All the time I lived around cheap street food – those smells still bring back so many memories. So when I became a bartender, I wanted to make something like real Vietnamese – what I wanted when I was working on the street. I wanted just one bowl of pho, but I had no money."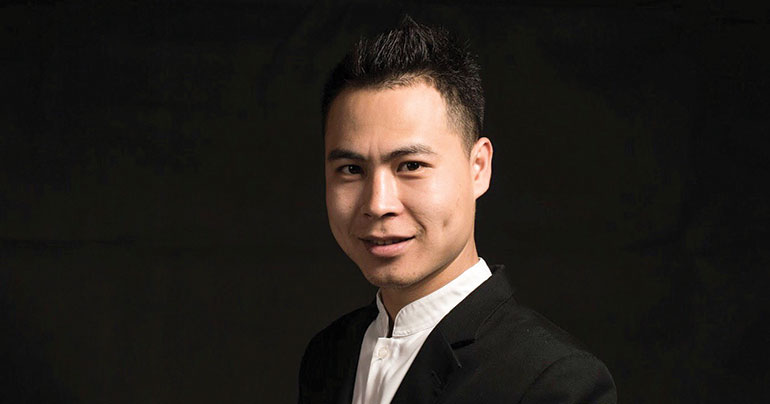 Dubbed the Joan Baez cocktail, Tiep's creation draws its name and inspiration from the legendary folk singer who endured the US' devastating 1972 Christmas bombings in the bunker of the Metropole in Hanoi.
"She was an American singer who came to Vietnam, and supported Vietnam, during the war," Tiep said. "She was singing inside the bomb shelters. That's why I make the cocktail with fire – to be like the bombs."
[manual_related_posts]
Having already perfected a fish sauce-based cocktail named Under Bridge, Tiep is now experimenting with beverages derived from Vietnamese coffee and even local pickles. For first-timers, Tiep said, the combinations can have a potent effect.
"They love it. All the people, when they come to my bar, they're always surprised," he said. "And they're curious – the drinks smell just like food, but the taste when they drink it is nothing like it, and they love that."
This article was published in the May edition of Southeast Asia Globe magazine. For full access, subscribe here.