The Gin House opened in 2016 as a hidden Prohibition-inspired speakeasy in downtown Ho Chi Minh City. Co-founder and general manager Vuu Thanh Tan talks about sharing the art of bartending and his love of the juniper-based spirit with his countrymen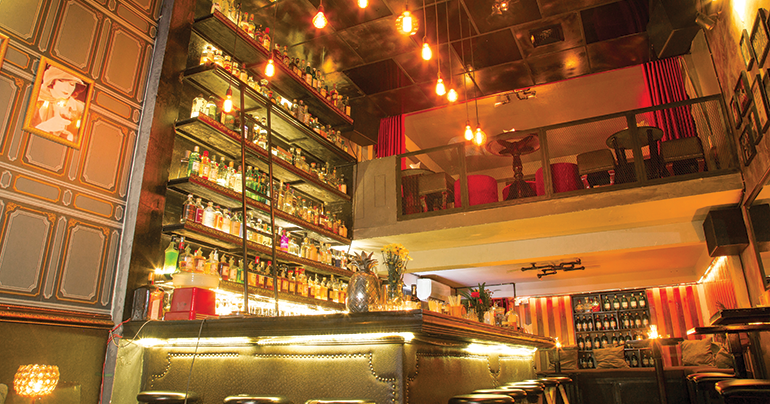 "I have worked in the food and beverage industry for a long time – 12 years already. I started to work at the age of 16. After nearly five years working as a bartender… I set up the bar Snuffbox – it's a speakeasy bar in Saigon – and I became inspired by the US Prohibition era.
"[In 2016] my partner and I decided to make a new bar, not a gin bar, just a cocktail bar. After two days, we came back home to think about the concept, and we agreed to make it a gin bar and we worked out the name the Gin House. We both had the same thinking and the same taste.
"The salary is not [high] in Vietnam, and the benefits are just so-so, so in the beginning, we just had a little bit of money in our hands and we [knew we couldn't] open a gin house with just 30 bottles of gin. So we had to find a solution, and our solution was infusion. We researched and tried many, many ingredients to find a match for the best results. Now we have 25 of our own house-infused gins and 140 different bottles of gin that we have imported. We are the first [gin bar], and… we have the best collection of gin in Vietnam.
"[Up until] three months ago, the main door [to the Gin House] was different. It was glass, not wooden, like now. Before we didn't have enough customers, but now we have enough customers and they know about us already, so they want to come here to enjoy talking with bartenders or talking with me, so I decided to change the door to make it a bit secret.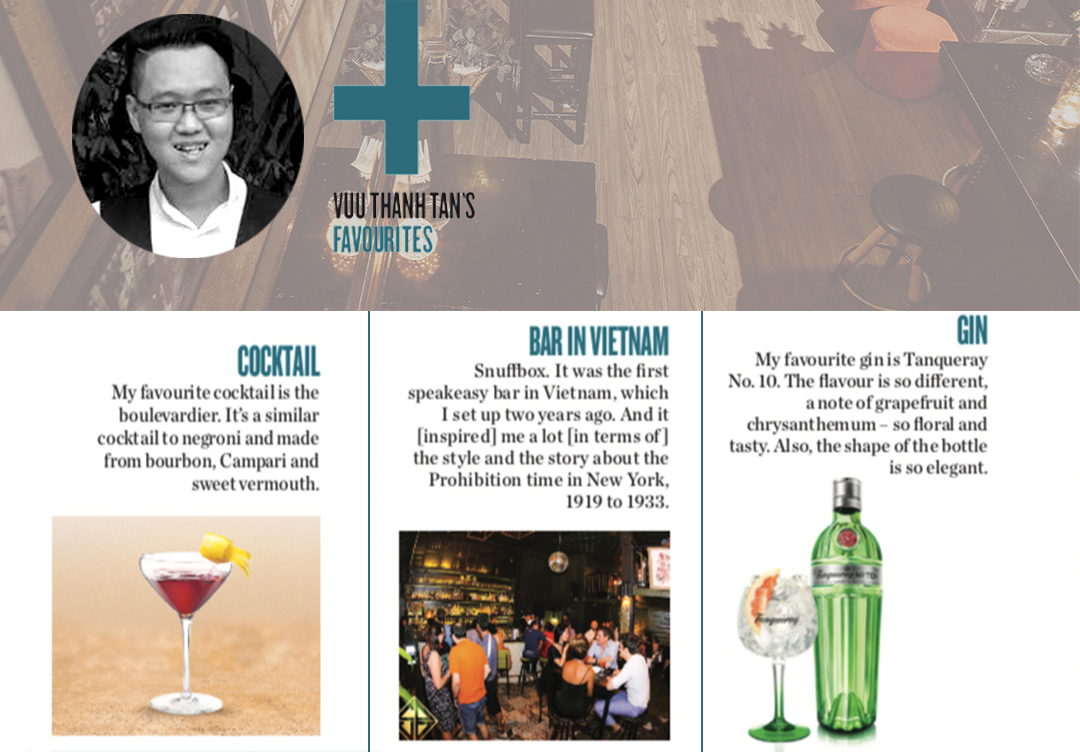 "Next I will focus on making more cocktails, importing more gin and thinking about the way customers enjoy the gin. We want to tell the customers why we serve a cocktail with this tonic or this flavour, or why we drink on the rocks or straight up. So I'm training the staff to do more of this, to give more information to the customers, to [help them] understand gin and more about bartending.
"In Vietnam, when old people like grandmothers and grandfathers think of bartending, they think of people working in a nightclub where the music is [boom, boom, boom]. They think it is not for good people and it is not a good job. It is very hard to change the mindset of the local people, but me and some [other] bartenders are working together already to try to make people understand this job.  
[manual_related_posts]
"Many bars are opening in Saigon, so the staff turnover is high, so it is difficult to get the staff to stay. But here, we are like a family – we take care of one another. I have my head bartender, Nguyen Thang Trung, who has worked here from the beginning. He just became the Ophir World Adventure Cocktail Competition Asia champion. Right now, he is cooking dinner for another of our bartenders – because, as I said, we are all like family."
This article was published in the November 2018 edition of Southeast Asia Globe magazine. For full access, subscribe here.