After getting so many threatening phonecalls, Fr. Flaviano Villanueva came up with his own way of answering the intimidating silences on the other end of the line.
"I will sing some Bon Jovi song to entertain whoever's calling," said the priest, nonchalantly, but with eyes belying any humour.
Known as "Flavie" to friends, Villanueva manages The Arnold Janssen Kalinga Center, which provides food and hygiene care to the poor in Tayuman, Manila, as part of his duties with the Society of Divine Word, a Catholic missionary order. But he has also helped and given refuge to suspected drug addicts and families of those killed in the Philippine government's war on drugs – work that has seen him on the end of mysterious, menacing calls and text messages.
Since February the pattern has been that the calls come mostly in the morning, run for a couple of days and then stop, before resuming a few days later.
On the 14th of that month, the first text landed in his inbox and pulled no punches, warning Villaneuva that he will be killed if he does not disclose the whereabouts of a whistleblower about the drugs trade and the government's supposed link to it.
"Instead of giving me chocolates on Valentine's Day, what they wanted to give me is a bullet," Villaneuva said.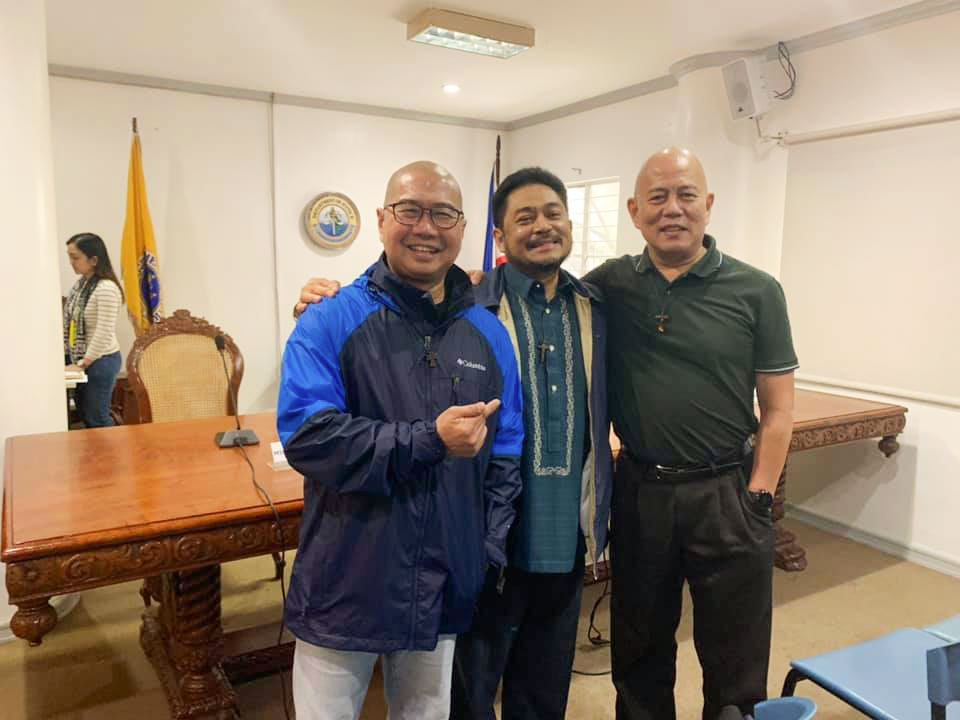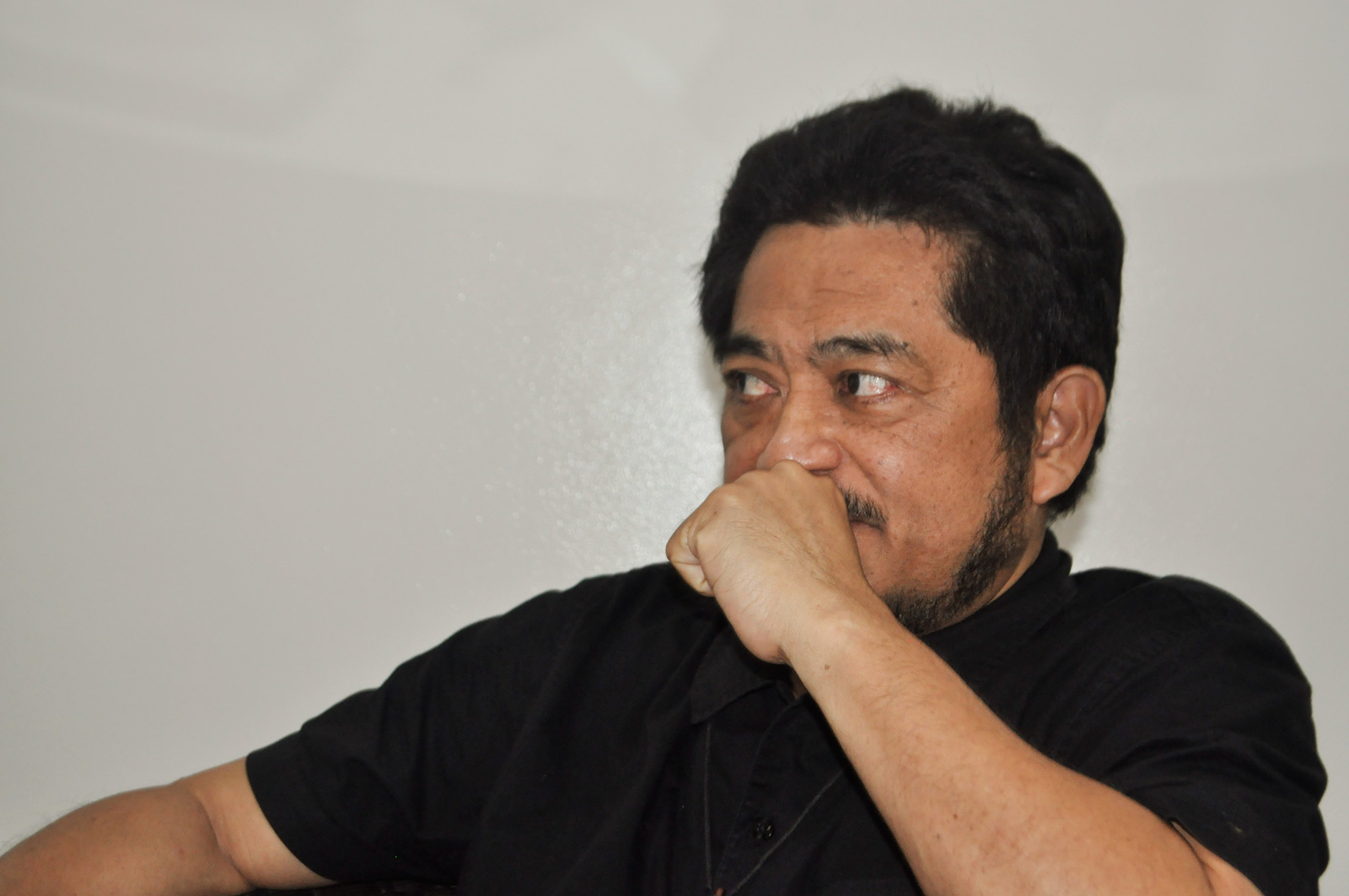 Fr. Albert Alejo, a priest from the same Jesuit order as Pope Francis, has helped hide and protect whistleblowers for more than a decade.
He has a similar story to tell as Villaneuva, with whispers of a whistleblower prompting death threats by SMS.
"Just try to present to the public the person you're protecting now. I will make sure you will go after Nilo," read a September 2018 message.
"Mea culpa. I voted for the monster"

Fr. Flaviano Villanueva
The menace was clear: "Nilo" was a reference to Fr. Richmond Nilo, a priest who was shot dead in June 2018. His killing came during a slew of deadly attacks against priests – with Fr. Mark Ventura killed two months before and Fr. Marcelito Paez, ambushed in December 2017 on his way home. Before he was killed, Paez helped facilitate the release of a political prisoner in Nueva Ecija, a province in central Philippines.
Police have arrested suspects in the killings, though the president's spokesman Salvador Panelo claimed that the priests could have been killed over personal grudges. President Rodrigo Duterte said Ventura was slain because he had "illicit affairs".
Archbishop Sergio Utleg, of Tugeugarao archdiocese in the north of Luzon, denounced Duterte's claim, saying Ventura "obviously had enemies".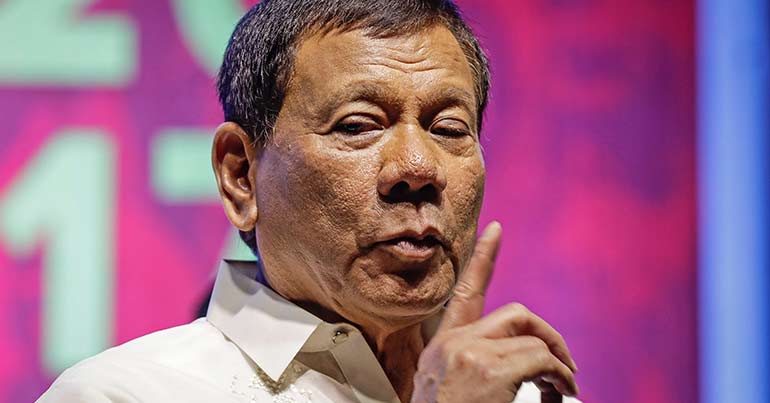 "We do not want to speculate on the reasons for his death, neither do we want the investigation to be muddled by the spreading of unfounded rumours," he said.
Two of the country's most prominent Catholic leaders, Bishop Pablo Virgilio David and Archbishop Socrates Villegas, the former head of the Catholic Bishops' Conference of the Philippines, have also received death threats over the same whistleblower whose credibility was being vetted by Alejo.
Another priest, Fr. Robert Reyes, was threatened in the text messages sent to Alejo, though Reyes was not contacted directly by whoever was making the threats.
When Alejo, Reyes and Villanueva disclosed their ordeal during a March 11 press conference, they did not elicit much sympathy from President Duterte, who three days later gave a fiery speech saying he said that priests should be shot.
Alleging they have committed sexual abuse, the president declared: "You should die, all of you, I don't care."
"Our cemeteries are still spacious," Duterte warned.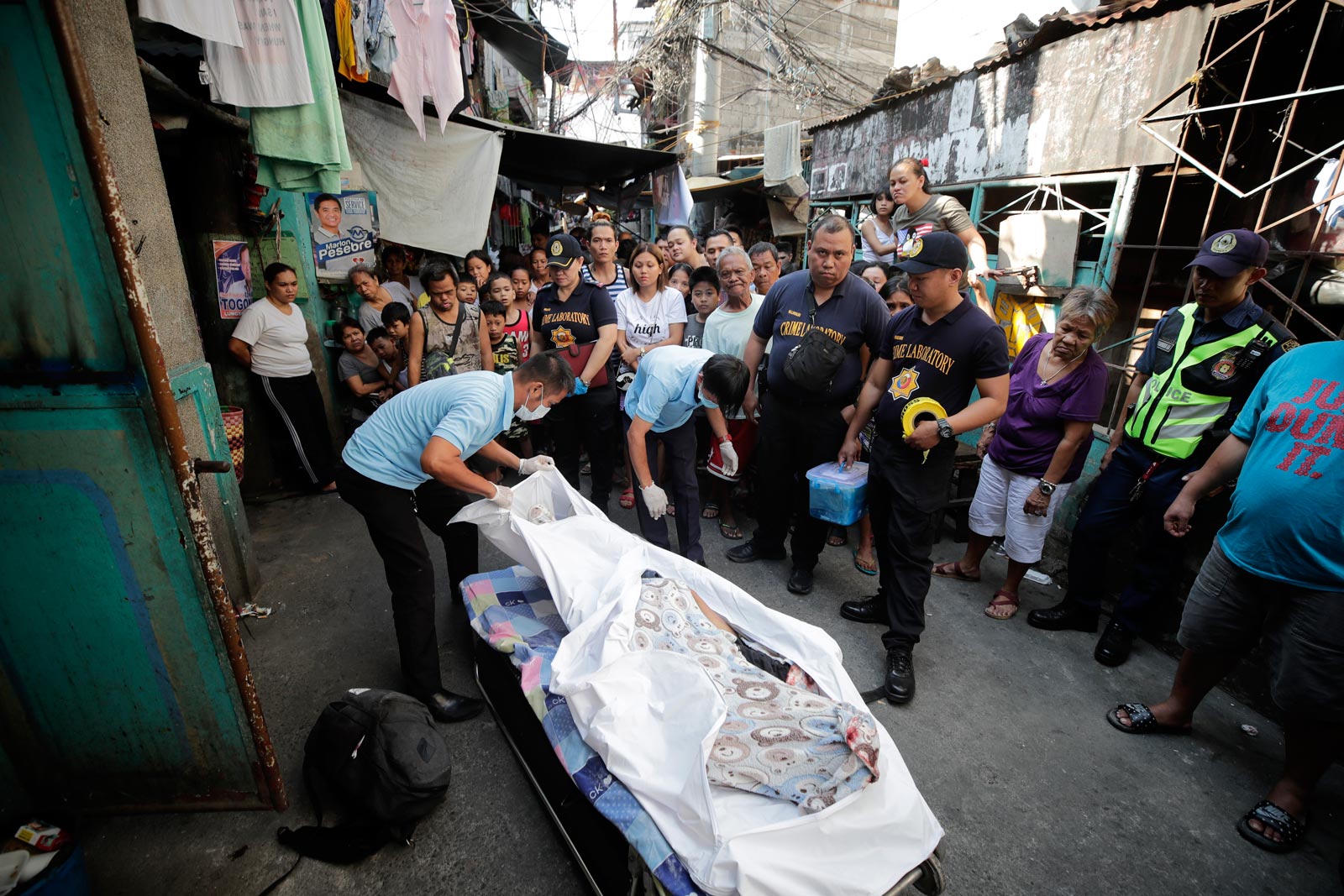 Such morbid admonitions should come as no surprise, not least as Duterte has spared no one – not even Pope Francis, who he laid into before his victorious 2016 election campaign.
"Pope, you son of a bitch, go home. Don't visit here anymore," the then-mayor said, decrying the traffic jams supposedly caused by the pontiff's visit to Manila in early 2015.
That jaw-dropping outburst did not, however, diminish Duterte's electability in the world's third biggest Catholic country by population. His 16 million votes in the May 2016 election added up to around 40% – a huge margin in a contest with five candidates. The electorate was won over by his blunt promises to curb corruption, crime – and the drugs trade.
Soon after taking office, Duterte, who said he was sexually abused by a priest, resumed his anti-clerical tirades, accusing priests of homosexuality and of sexual crimes against minors.
Arguably Duterte's anti-clerical broadsides reached a new low in December 2018, when he said "useless" bishops should be killed. And as the president veered from anticlericalism to irreverence, even dismissing God as "stupid" in a June 2018 TV broadcast where Duterte also mocked the doctrine of original sin, the divisions between state and church grew wider.
A priest for a decade and a half by the time of the 2016 election, Villaneuva voted for Duterte – even after the then-candidate threatened that thousands would die if he got the chance to implement his anti-drugs plans and despite signals that Duterte disdained Christianity.
"Mea culpa," he said, using a Latin term for accepting fault or blame. "I voted for the monster."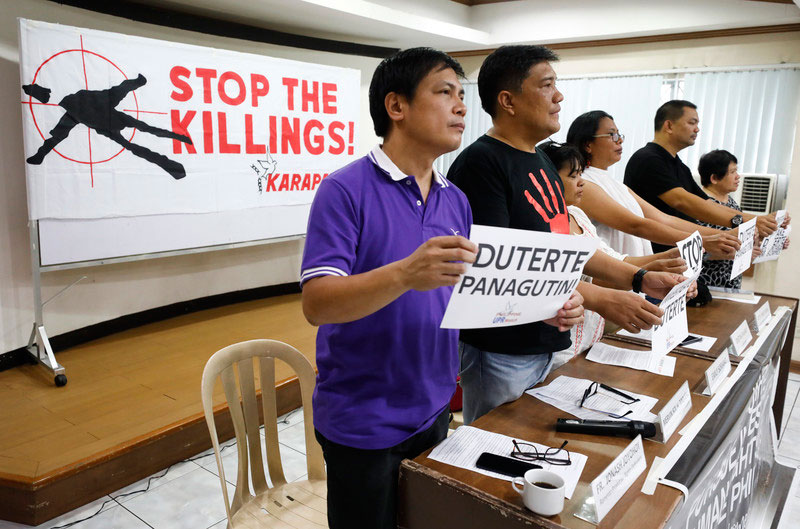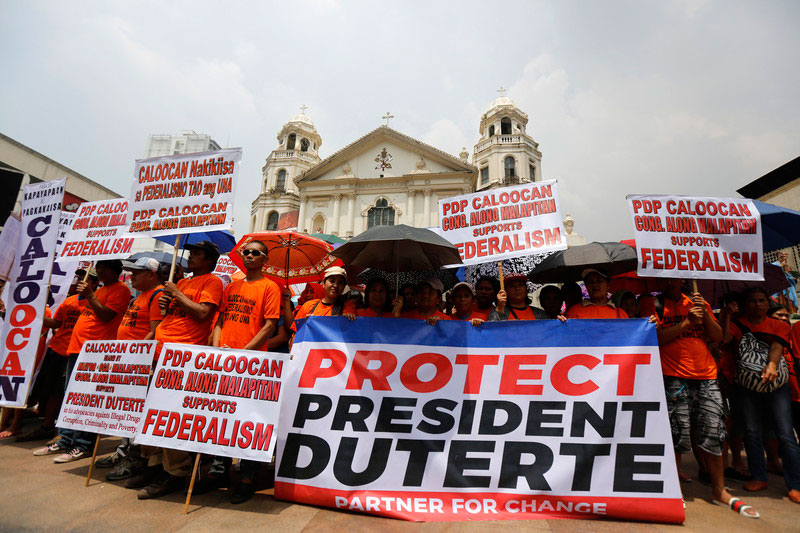 "But back then, no one had the political will, the balls to make the change."
Villaneuva's views changed as the number of those killed in alleged extrajudicial killings continued to rise. "So many have died already," he said. The government puts the killings at 5,000 plus, but human rights groups estimated the toll as topping 27,000.
The war on drugs is not the only cause of division. When Duterte presented a seemingly inclusive and reformist platform during his election campaign, he re-opened long-standing divisions among local Catholics over political issues, which arguably date to the 1970s and the ironman rule of President Ferdinand Marcos.
In his study The Politicization of the Catholic Church, Professor Edgardo Dagdag of the University of the Philippines wrote that "When Marcos declared Martial law in 1972, the Catholic's Church initial response was one of silence and acquiescence. This stance isolated it from its priests, nuns and seminarians who were active in the mass actions against the Marcos regime."
A leading clergyman, Cardinal Jaime Sin, became of the most influential voices in the People Power movement which toppled Marcos in 1986, following those clergy that had already joined the underground revolutionary movement. But divisions over social and political issues remained under the surface between what Dagdag called "conservative and progressive factions".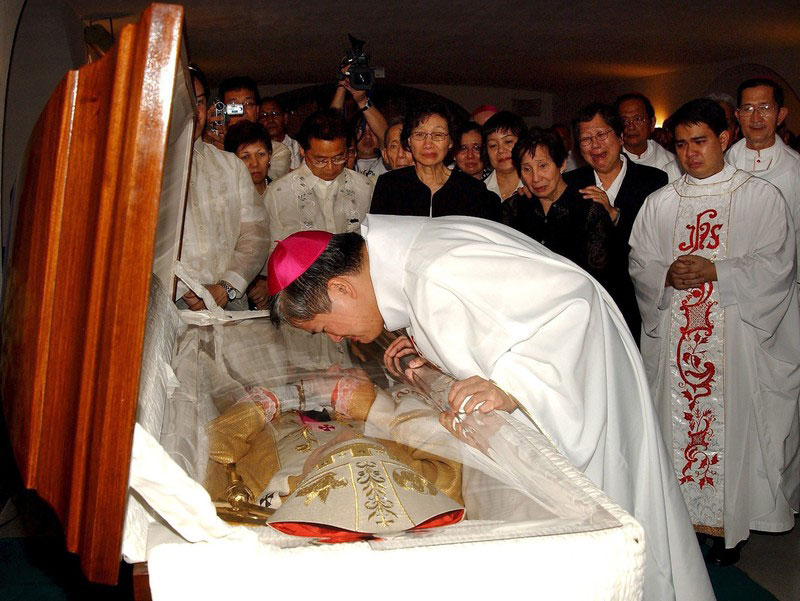 This factionalism reemerged with Duterte, who was supported by exiled communist leader Jose Maria Sison. Duterte initially welcomed members of left-leaning groups when he won, giving them cabinet positions and in turn causing ructions among clergy who either supported or opposed the leftists.
"Duterte flirting with the communists had this effect on the progressive voices in the Church. Church groups who supported non-government organisations, Duterte won them over when he appointed Gina Lopez [a vocal critic of mining] as the secretary of environment then [in 2016]," Alejo said.
"The Church couldn't position itself. Duterte one-upped them with his messaging."
For Alejo and Villanueva, the key question is not about ideology, but unearthing the truth behind the drugs trade.
"Who's masterminding the supply?" Alejo said. "The Church is afraid of that question, but they are even more afraid of the answer."
"Some told me that it's not our work to trace the mastermind," Alejo continued. "But I have to do my homework. I have to work not just for faith, I should also work for justice."
"The ones being killed are the poor"

Fr. Albert Alejo
Their search for the truth seemed to have paid off when whistleblower Peter Joemel Advincula approached Alejo in 2018. First known as "Bikoy," a hooded figure appearing on social media videos in which he revealed what he said is the "true narco-list," Advincula tagged Duterte's eldest son Paolo and partner Honeylet Avanceña as among those who allegedly received millions in drug money.
Advincula later backtracked and claimed videos were part of a plot against Duterte that involves Alejo. Based on Advincula's claims, in July the Philippine National Police-Criminal Investigation and Detection Group filed sedition charges against Alejo, Villanueva, Reyes, Villegas, David, as well as two other bishops, Honesto Ongtioco and Teodoro Bacani.
Along with 30 other people, including Vice President Leni Robredo, the clergymen are facing raps ranging from cyber libel and obstruction of justice. Robredo, an official of the Liberal Party, the main opposition force in the country, has also condemned Duterte's war on drugs and has asked the United Nations to investigate the alleged extrajudicial killings committed under the said campaign.
Duterte's critics say the cases against Robredo are but the latest legal manoeuvres aimed at weakening her position, as Ferdinand "Bongbong" Marcos Jr. – a Duterte ally and son of former dictator who narrowly lost the vice presidential race to Robredo in 2016 – tries to unseat her by challenging her 2016 win in the courts.
" If there's nothing that will be done with drugs, this country will just continue to decay starting from the grassroots"

*Ali, Duterte voter
Aside from death threats and lawsuits, Alejo and Villanueva said they also received a barrage of vitriolic messages from Duterte supporters.
"Demons!" "Attention-seekers!" "Lowlife!" some wrote, while others accused the two priests of being on the payroll of Antonio Trillanes, a former senator and one of Duterte's staunchest critics. "You're just his bagmen!" they posted on social media.
For the country's predominantly Catholic population, not even Duterte's foul-mouthed irreverence could shake the public's faith in the president and his war on drugs.
Some of that faith extends to clergymen, with Alejo recounting a conversation he had with a fellow priest who referred to the Bible to justify supporting the president, saying "all authorities have been chosen by God".
Alejo mentioned yet another priest in Davao, Duterte's hometown on Mindanao in the southern Philippines, who gave a homily proclaiming that the president's patriotism has driven him to discipline his compatriots.
*Ali considers herself a religious person, but she voted for Duterte all the same, saying she saw firsthand how Duterte was able to improve Davao, where he was mayor for 22 years.
"His leadership brought Davao into another level as a city, which I think he is also capable of doing to this country despite the deep corruption, crab mentality [the tendency to put others down, especially those who are doing well in life], incompetence and injustices that has already been deep in existence in our government system," she said.
"I think his 'war on drugs' is just implementation of law and order. If there's nothing that will be done with drugs, this country will just continue to decay starting from the grassroots. In this regard, there should be separation between the state and church," she said, referring to the country's constitution, which formally delineates between the two.
For Villanueva, such an interpretation of the constitution, which was enacted the year after the fall of the Marcos regime, amounts to overreach.
"The Church is still considered by most Catholics as their spiritual guide"

Ramon Casiple, Institute for Political and Economic Reform
"It means the state must be careful not to impose a specific or particular religion on the people," he said, pushing back against claims that the constitution implies that clergy should not speak up about social or political matters.
According to Ramon Casiple, executive director of the Manila-based Institute for Political and Economic Reform, many Filipinos are angered by clergy intervening in politics.
"Maybe individual bishops, priests who are seen as delving into partisan politics are fair game," Casiple said.
Duterte supporters have called out clergy who criticise the president, with social media the platform of choice.
"Pssst… Filipino Catholic priests: The pulpit is not for you to criticise President Duterte or advance the objectives of the mega corrupt and super incompetent yellows [a reference to the Liberal party, the opposition]! Don't you ever wonder why people are leaving the Church in droves?" read a February 11 post by a Facebook group called "Support President Rodrigo Duterte All The Way Movement."
Such views were echoed in comments below the post. "People no longer go to church because the homily is not based on God words but more on political issues, because they are being paid by politicians," read one.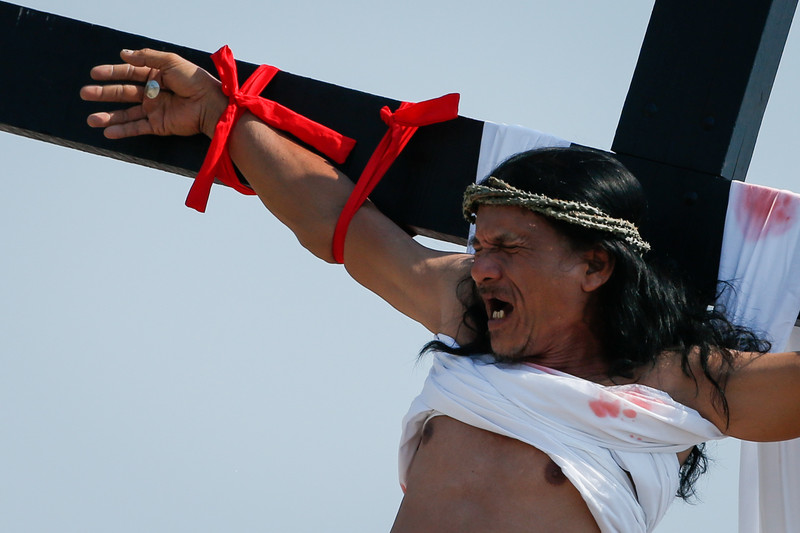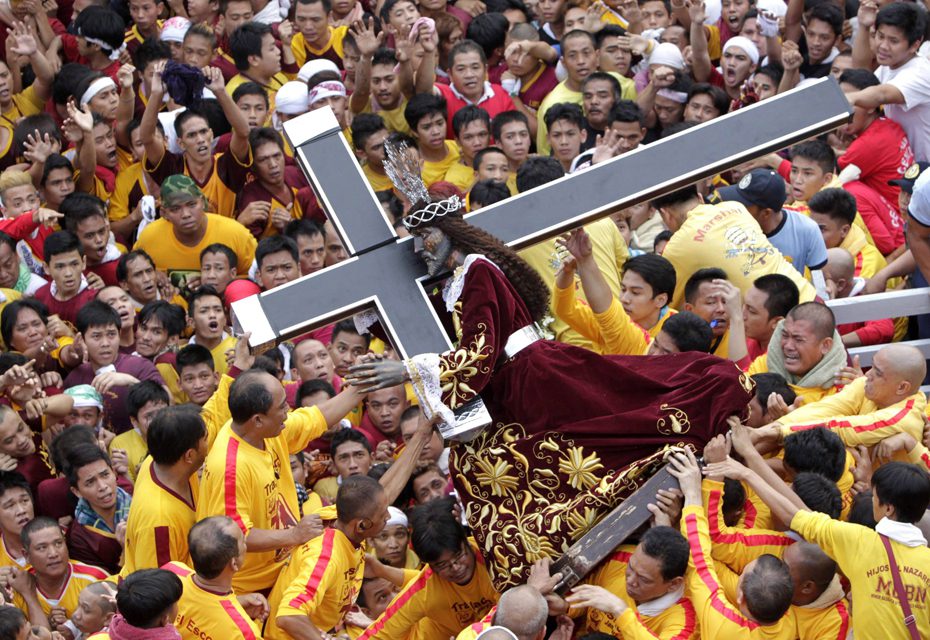 Though Filipino Catholics still turn out for the country's iconic holy days such as on the Feast of Nazarene, and a handful will volunteer to be crucified during the week before Easter, there are signs that churchgoers are less interested now than before in what their priest has to say.
Mass attendance in the Philippines has been dropping since 2013, going by surveys. A December 2017 survey by the Social Weather Stations polling group in December 2017 found weekly churchgoing down to 46%, well below from the 50+% levels recorded in 2012.
Casiple also said that though Filipinos remain deeply religious, "on secular issues, they do not rely on Church teachings alone".
"The Church is still considered by most Catholics as their spiritual guide. It is in the temporal world that it often stumbles, such as issues on gender relations, science, social change, or politics," he explained.
Recent years have seen governments push laws opposed by the Catholic Church, such as the Reproductive Health law enacted in 2012 under Benigno "Noynoy" Aquino III, Duterte's predecessor.
The RH law mandated the provision of modern family planning methods such as contraception, and although delayed by legal challenges, Duterte issued an executive order in 2017 calling for accelerated implementation of the law.
Church opposition went against public opinion, however, just as confronting Duterte over his drugs war has stirred animosity against some bishops.
"It's more of the Church does not understand the strong anti-drugs sentiment among Filipino families," Casiple said.
Alejo and Villanueva believe that once Duterte's single six-year term ends, the attitude towards the Church will be "less toxic".
But the clergy remains deeply divided over Duterte. A 2016 Reuters report quoted Joel Tabora, a priest in Davao, as saying that "millions of people are being helped" by the drugs war.
Alejo disagrees. "The ones being killed are the poor," he said.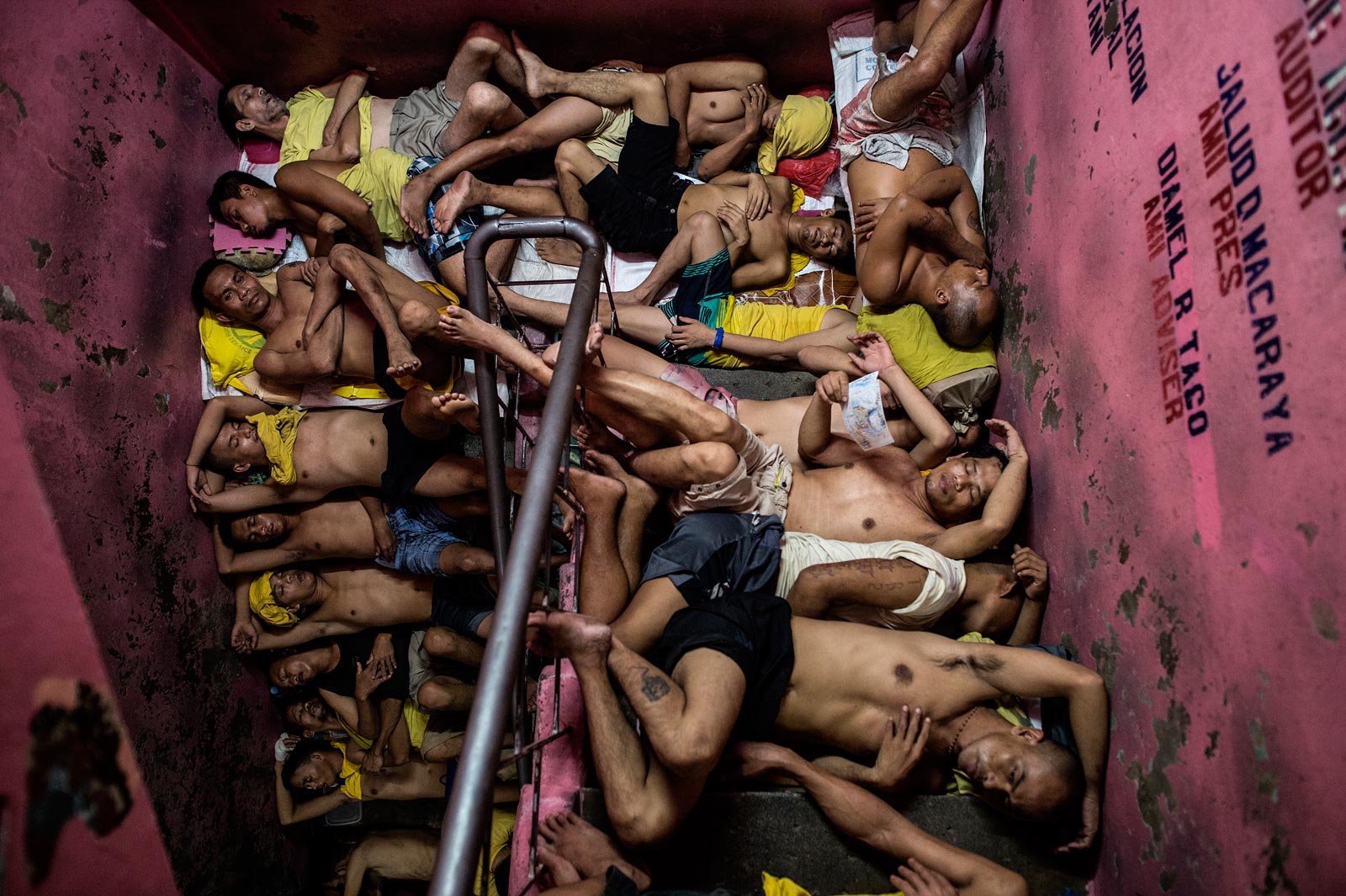 "The druglords are still free. It's unfair," he added. "How can you say [Duterte] is serious? We're being deceived."
For now Alejo and Villanueva are determined to continue their work and push for the truth, despite the threats and legal cases.
"In the indigenous tribe of Ifugao, there's a saying that the truth is like a cork, it will come out no matter how much you try to bury it," Alejo said.
"I'm 61 years old. I'm just living out the life that is for me," Alejo added, explaining that his life means supporting people who expose misdeeds.
For Villaneuva, a history of drug-taking is part of how and why he ended up a priest. For 16 years, the now- 48 year old squandered his and his family's savings on marijuana and methamphetamine. But when he went cold turkey in 1995, he also quit his corporate job and volunteered as a lay missionary.
The experience led to him discerning a higher calling. "After three years as a lay missionary, that's when I decided to try the seminary. Even when I was in the seminary, I had to purify and clarify my intentions for the priesthood. It was only after my first vows in 2001 that I recognised that God "could" be calling me."
Like Alejo, Villaneuva is kept going by helping people shunned by society – the homeless and drug addicts – who he helps at a centre called Kalinga, or "care" in Tagalog, the national language of the Philippines. Villaneuva also runs a programme called Paghilom, or "healing," which helps widows and orphans of war on drugs cope with trauma through theatre therapy.
"I learned to look and hold on to pockets of hope – the homeless themselves, the members of the Sputnik [gang], the Sige-Sige [criminal] gangs, they will be my security aide, my pockets of hope."
*pseudonym used at interviewee's request