Emboldened, Southeast Asia's largest property markets are standing tall once more

By Liam Aran Barnes
Throughout 2012, it was business as usual for most major Southeast Asian property markets, but a number of countries entered the year, for various reasons, with some trepidation. Thailand reeled from the devastation caused by floods, Singapore cautiously assessed how the sector would take its latest round of cooling measures, and Malaysia watched as prices soared, while Indonesia was perhaps the only property sector sitting pretty.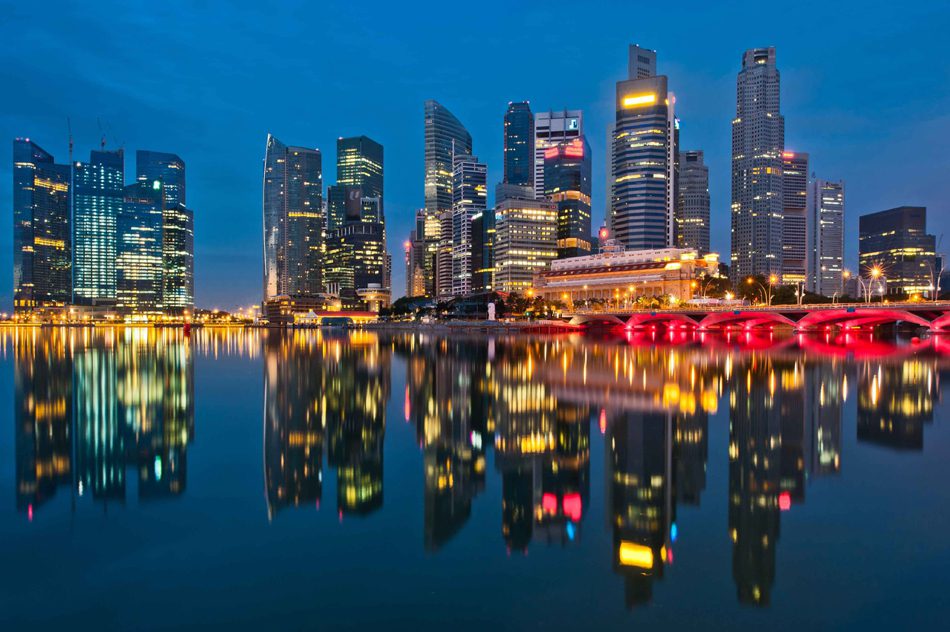 However, the sun slowly shone over the Southeast Asia markets. A combination of successful cooling measures, improved global sentiment and the United States' third period of quantitative easing have all gone some way towards restoring confidence in the region's property sector.
Singapore
Cooling measures were once again the main talking point in the Singapore property market this year as the government looked to soothe soaring price rises. The most significant regulatory amendment was the Additional Buyer's Stamp Duty (ABSD) – implemented in December 2011 – which has gone some way to reducing the escalation in the last 12 months and resulted in record annual development sales in the Lion State.



After a tumultuous 24 months, the luxury market looked to have plateaued in the first three quarters of 2012, with average unit costs increasing only 9% year-on-year from S$23,198 (US$18,995) to S$26,855 (US$21,949) per square-metre, while median prices of new condominiums and landed houses experienced quarterly declines of 11% and 15% respectively in the third quarter, Savills statistics show.
"The price correction for new homes in both landed and non-landed segments is not surprising after the recent run-up in prices of new homes, while resale prices are still trying to play catch-up," said Singapore-based Savills associate director, Alan Cheong. "However, as underlying sentiment is still positive and QE3 [the latest round of quantitative easing] has come into force, new home sale prices are likely to resume their upward trend in the fourth quarter of 2012."
The piecemeal resurgence of domestic investors and high-net-worth individuals to Singapore's high-end market was music to the ears of developers who seem to have rapidly regained an appetite after a sluggish 2011. Unit sales in the first three quarters alone reached 17,927, eclipsing 2011's figure of 16,292 for the entire year, a recent Knight Frank report states.
Although foreign investors – primarily hailing from Malaysia and China – have favoured Singaporean soil for many years, the new hurdles laid down by the government could see them search out greener pastures. The ABSD – which requires non-permanent residents to pay an additional 10% purchase tax – and tightened foreign employment regulations have already resulted in subdued foreign purchases, according to the Knight Frank report, with local buyers accounting for 78% of all transactions in the first three quarters.
The emergence of such strong domestic sentiment and record sales through 2012 have evidently buoyed the market. However, additional rounds of cooling measures are always on the cards and the wait-and-see mentality of domestic and overseas investors is expected to continue in 2013.








Malaysia
Regarded as one of the region's most resilient economies, Malaysia has managed to overcome the global financial malaise of the last few years, with the aid of aggressive government policies. A cause for concern over the last 12 months, however, has been the rapid rise in property prices, which for some time were the lowest in Southeast Asia.
Fuelled by speculative purchases, the price increases have been some of the largest in the Asia-Pacific, sparking claims that a property bubble could be on the horizon. Bank Neagra Malaysia (National Bank of Malaysia) subsequently tightened housing loan guidelines earlier in the year which, to an extent, was successful in slowing transactional activity. Loan approval figures in Kuala Lumpur's residential market declined 3% in the first five months of the year, statistics from CB Richard Ellis (CBRE) show.
"We do not necessarily view this as a negative development, since prices for landed properties in select Kuala Lumpur locations increased significantly during 2007 to 2010 and were due for a period of stabilisation in any case," said Nabeel Hussain, Malaysia-based CBRE vice president of research and consultancy.
Another issue to ruffle the feathers of observers this year was the burgeoning exodus of local investors, who began to turn their attention towards international markets, due to concerns about political stability and corruption. Through the first seven months of the year, Malaysian buyers overtook American purchasers to become London's leading overseas property investors, spending a total of RM6.36 billion ($2.07 billion), CBRE research shows.
Downcountry, Malaysia's flagship economic corridor Iskandar Malaysia once again recorded a strong year, almost single-handedly propping up Johor's property sector. Since its launch in 2006, real estate transactions have hit RM32.94 billion ($10.7 billion) – 33% of the total investment in Iskandar – with luxury condos now commanding on average somewhere in the region of RM1 million ($326,000) to RM5 million ($1.6 million), according to KGV International Property Consultants.
Demand for high-end property is set to lag in the coming months, however, after the government recently announced plans to double the minimum investment required for purchases to RM1 million ($326,000). Nevertheless, Malaysia remains an attractive investment destination for both local and foreign investors, especially now that the chances of a bubble forming have dwindled and price growth looks set to continue through 2013.







Thailand
More than a year on from the country's worst flooding in four decades, it is fair to say Thailand's markets have made an admirable recovery. This is a nation, however, that makes a habit of staring adversity in the face, and once again the property sector successfully brushed itself off and was quickly back to business.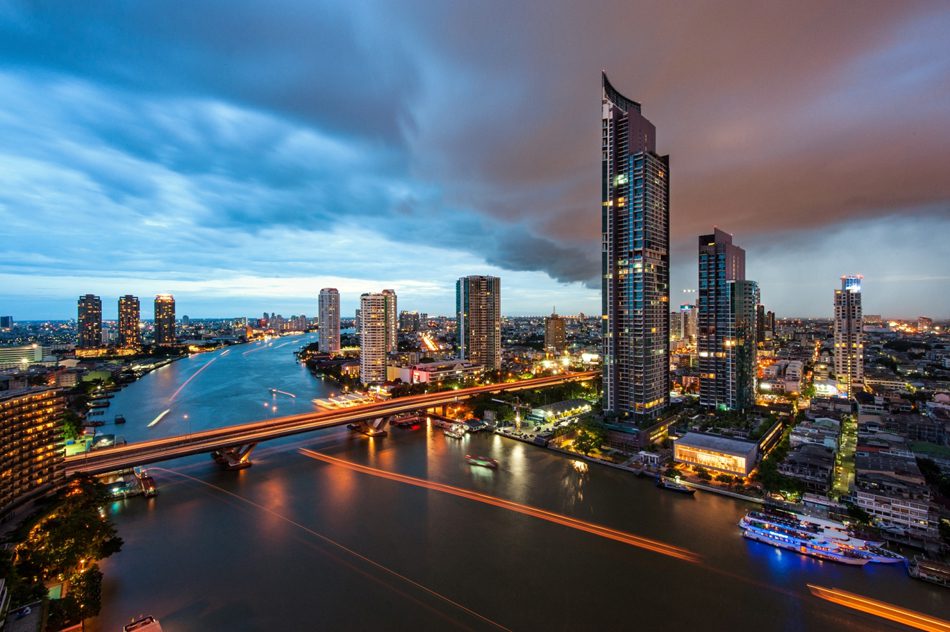 The Bangkok market enjoyed an extremely active first quarter, experiencing a plethora of condo launches – somewhat buoyed by fourth-quarter 2011 postponements – which accounted for 85% of the total 27,084 launches, Knight Frank research shows.
Extensions to the Thai capital's public transport networks, coupled with a growing desire for city living, also boosted luxury unit demand and encouraged developers to broaden the Bangkok net.
"This is a normal trend in any mature and sophisticated city and as the subway and skytrain systems continue to be expanded to open up new areas of Bangkok, growth will follow these mass transit lines," said Simon Dervillé, Raimon Land's deputy vice president for business development. "The floods last year may have also further contributed to the desirability of inner-city condominiums… It no longer seems the 'great Thai dream' [is] to own a house in the suburbs, or if it remains so, that dream has been tempered by the realities of house and land prices in a fast-growing city."
As the year progressed, however, numerous influences softened sentiment, resulting in a faster rate of price growth and fewer projects entering the market. The proposed Bangkok Town Plan, which is expected to regulate and reduce density in the city, has already propelled land prices up 4% this year, while labour shortages and rising minimum wages have quelled activity in the construction sector. Such trends naturally led to enhanced competition in the capital but, on a positive note, have driven Bangkok-centric investors further afield into domestic markets such as Chiang Mai, Phuket and Hua Hin. The phase one launch of the 77-storey 11 MahaNakhon Pavillion – set to be the the country's tallest building – is sure to evoke excitement among developers and investors in the Thai capital.
The negative forces appeared to have hit the market immediately, with Bangkok recording a 13% quarterly decline in launched projects through the third quarter, a recent Colliers report states, adding that high-end prices soared by about THB10,000 ($325) per square-metre.
Only one year on from the devastation of the deluge, Bangkok's property market is firmly back on track, and the number of 2012 launches looks set to surpass those reported last year as investor sentiment is restored.








Indonesia
Indonesia experienced another positive year, as Southeast Asia's largest economy continued to spearhead the regional property market. Consistent economic growth, an increasing middle-class and predictable inflation rates paved the way for steady price rises throughout the real estate sector, especially in the capital Jakarta.
The Big Durian's skyline continued to evolve this year with myriad developments accommodating the burgeoning nouveau riche and rising demand for high-quality city living. Low interest rates coupled with the avid attitude of developers resulted in significant growth throughout the market, notably the luxury segment.
"If all of the upcoming under-construction projects are delivered as scheduled, there will be an additional 8,625 units in the last quarter of 2012; most of them are in the finishing stages," said Michael Bloomell, managing director of Colliers Indonesia. "This figure suggests that the annual supply of Jakarta's apartment market in 2012 would be 22,483 units – 41% higher than the supply in 2011."
The rising supply of residential property is set to continue in 2013, with a range of projects expected to enter the market over the next 18 months, fuelling additional demand if the market forecast is accurate and the rate of prices does not accelerate much past the current level, Bloomell added.
Indonesia's premier tourist destination, Bali, maintained its momentum in 2012, welcoming a number of high-end mixed-use units. However, it was the emergence from the shadows of the archipelago's other islands that has appealed to investors. Lombok has prospered from the launch of a new international airport in October 2011, and agents agree that it is set to become the new playground for tourist hungry developers.








The eruption of new market destinations and continually positive market trends throughout the sector are slated to continue in 2013, with developments hitting deadlines, price rises remaining stable and strong buyer sentiment present in each sector.
Indeed, the fact that Indonesia and Malaysia have continued their transformation into serious investment destinations is one of the region's major success stories, with both nations learning from, and now competing with, Asia's finest. While it is great to see these emerging markets on the rise, they should bear in mind that real estate in major sectors such as Singapore and Thailand is backed by strong legislation, definitive regulations and high-quality infrastructure. In a decade, it is possible that both nations will be ahead of the pack, as long as they remember that buildings don't last long with weak foundations.

Download our complete Property Special Report here: Southeast Asia Globe – Property Special Report
Also view
"Sumatra coffee hustle" – Poor coffee farmers are churning out a product consumers love in Indonesia – is there a payoff?
"Building blocks" – Are cash-rich pension funds the answer to financing Asean's massive infrastructure upgrade?