Japanese investors are making bold moves to secure their share of the Southeast Asian gold rush
By Philip Heijmans
As the point man for Japanese firms looking to enter the Cambodian market, Takeharu Mizukoshi knew that there was a real chance for his consulting business to grow when it launched in Phnom Penh more than two years ago.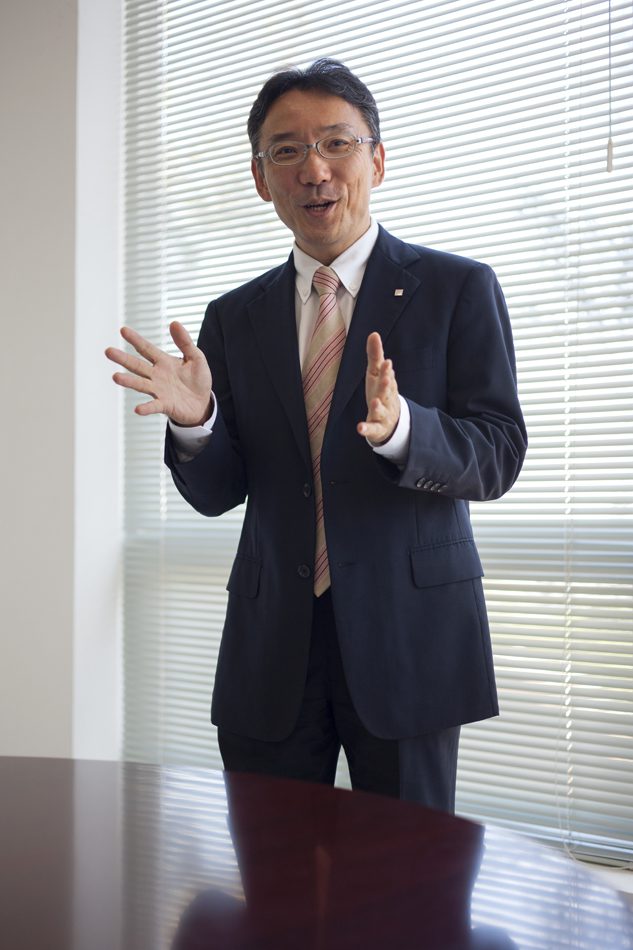 With labour wages on the rise in China, the manufacturing hub of the world, and investor interest in the Asean region growing stronger by the day, Japanese manufacturing firms would need to diversify their production base in new or underutilised markets to absorb rising costs. Mizukoshi – chairman of Forval (Cambodia) – would help facilitate the process.
"The point, when you talk to clients, is how big the internal markets are; how well organised they are; infrastructure; and how developed the business environment is, while at the same time weighing the costs of starting a business," he said.
"When I came here, I was impressed with Cambodia's potential for growth and also the number of people interested in being here… Investor interest has been accelerating regionally at a very fast pace," he said.
As a Japanese firm, Forval has expanded with branches across the region – in Vietnam, Indonesia and Myanmar – providing guidance to other Japanese firms also looking to diversify.
"The number of [Japanese] businesses has been growing. Actually, when we came [to Cambodia] and when I registered this company with the Japanese associations, we were number 42, now that number has grown to over 100," he said.
In fact, Japanese foreign direct investment (FDI) in Cambodia reached $75m last year, up from about $35m in 2010, while the Japanese government has promised an additional 1.51 billion yen, or $242m, to fund several infrastructure projects.
With the construction of the $205m Aeon mall in Phnom Penh already underway, Japanese investments in Cambodia are expected to reach $300m by the end of this year.
"We are happy to contribute to the development of the local economy because it will create more than 2,000 jobs and we want to stay deeply rooted in Cambodia and we want to be loved the most," Motoya Okada, president and CEO of Aeon Group, said during the groundbreaking ceremony in December, adding that the Japanese firm was considering opening other locations in Cambodia.
But Cambodia is only one example of a country benefiting from new investments from Japan. FDI from the country across the Southeast Asia region more than doubled last year to about $19.5 billion, from $8.93 billion the year before, according to data from the Japanese Ministry of Finance.
"The wage price hikes are the serious headache of issuing new FDI to China," said Hidetoshi Nishimura, executive director of the Economic Research Institute for Asean and East Asia, adding that Asean countries were the next logical choice for Japanese-based companies given their developing infrastructure and low wage demands.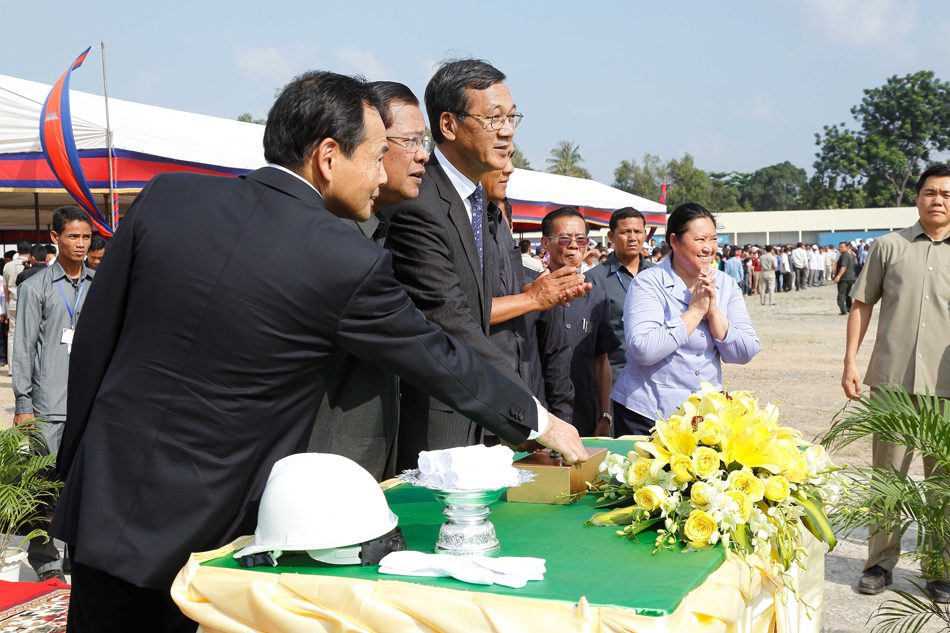 "Asean is one of the most attractive investment regions, especially in Indonesia, Thailand, Vietnam and Cambodia, [which] will now have very good chances following its successful chairmanship [of Asean]," he said.
Because of those wage hikes, about 82% of all Japanese firms operating in China said that they would consider downsizing or withdrawing from the country due to the cost increases, according to data compiled by the Japan External Trade organisation last year.
But other elements have also roused the interest of Japanese investors to look elsewhere.
"With an appreciating yen, it has been difficult for Japanese companies to keep their labour intensive industries at home and it was a good incentive for them to shift their manufacturing needs overseas," said Hiroshi Suzuki, chief economist at the Business Research Institute for Cambodia.
"Cambodia, for example, already has an advantage in terms of its location as part of a production line near to Bangkok, so this is one big advantage. Cambodia has also very much improved itself as an investment climate for newcomers," he said.
The scales of economic activity in Japan have also tipped due to seemingly non-economic reasons, including, a power shift at home, a natural disaster in the form of the 2011 tsunami and political fallout with China over the Senkaku Islands dispute in the East China Sea.
As a result, the Japanese auto, electronics and retail industries are now finding new homes abroad.
Of Japan's total investment in the region, $3 billion has been invested in developing manufacturing and consumer markets in Indonesia. With a population of more than 200 million, Indonesia has a growing consumer culture, while the country currently houses more than 1,000 Japanese companies across several sectors including automotives, mining and energy.
Automotive giants Daihatsu, Toyota and Mitsubishi, are three of such firms which have promised to spend hundreds of millions of dollars to expand their presence in the country, while executives from such reputable Japanese firms as the Japan Gas Corporation (JGC) and Chiyoda Corporation visited Indonesia in December to explore the possibility of expanding there.
In Thailand, Japanese FDI has more than tripled to $7.13 billion in 2011 compared to the year before, while recent data from Thailand's Board of Investment show that foreign direct investment in Thailand from Japan in 2012 surpassed last year, reaching $8.1 billion in the first nine months.
Toyota, the largest auto producer on the continent, has pledged to boost production in Thailand, while Nissan announced a plan last month to more than triple its Asean sales to 500,000 vehicles a year by 2017. Part of that plan calls for the construction of a new $358m-plant to be built there with the capacity to produce 150,000 units a year.
"The new facility will keep Thailand as our largest manufacturing centre in the Asean region," said Hiroto Saikawa, Nissan's executive vice president. "This investment is an important component to achieve the goals of our corporate mid-term business plan… to increase market share and sustain business growth in this very important region."
With the expansion of firms like Canon and Toshiba, the Philippines is the recipient of hi-tech manufacturing projects from Japan that could not be supported in developing markets that lack the infrastructure and vocational capacity, such as Cambodia and Myanmar. Foreign direct investments into the Philippines from Japan reached $970.5m in 2011, more than double compared to the year before.
Japanese FDI in Vietnam, meanwhile, reached $2.1 billion last year, a 40% rise from the year before, while government data shows that that figure has already jumped to $4.9 billion from January to October of last year.
Under the 2009 Vietnam-Japan Economic Partnership Agreement, which eased investment regulations between the two nations, Vietnam has drawn hundreds of millions of dollars from big firms such as Aeon, Isuzu, trading firm Itochu and Kyoei Steel.
As a further result of the pact, Vietnam saw the entrance of 208 Japanese firms in 2011, up from 114 the year before, while companies such as electronics giant Panasonic and Bridgestone, the world's leading tyre manufacturer are in the process of establishing factories there.
Other firms, such as Japanese banking group Mizuho, are spending big cash in order to buy into existing entities. Mizuho spent $567m in 2011 to acquire 15% stake in one of Vietnam's largest state-owned institution, Vietcombank.
Looking to make an impression in Asia's newest market, Myanmar, Japan in April said it has started down a track that would forgive about 300 billion yen, or $3.7 billion of Myanmar's debt, while stepping up development aid for the country.
The first to the table with Myanmar, Japan now has rights to develop a special economic zone on the outskirts of Yangon, while companies like Sumitomo, Itochu and Mitsubishi have all increased staff there to scout the country for opportunities.
"In terms of a production chain, Myanmar is not yet connected to Bangkok or Asean countries because of a lack of infrastructure, so for them, it is going to be about inviting in companies who can complete the manufacturing of their products without the help of other countries and this will include things like low-skill garment factories," said Suzuki of the Business Research Institute for Cambodia. "The important thing is that there are now possibilities."
Also view
"Sumatra coffee hustle" – Poor coffee farmers are churning out a product consumers love in Indonesia – is there a payoff?