Filipino social enterprise Coffee for Peace is mediating disputes in the Philippines' most conflicted region by harnessing the power of coffee as a communication tool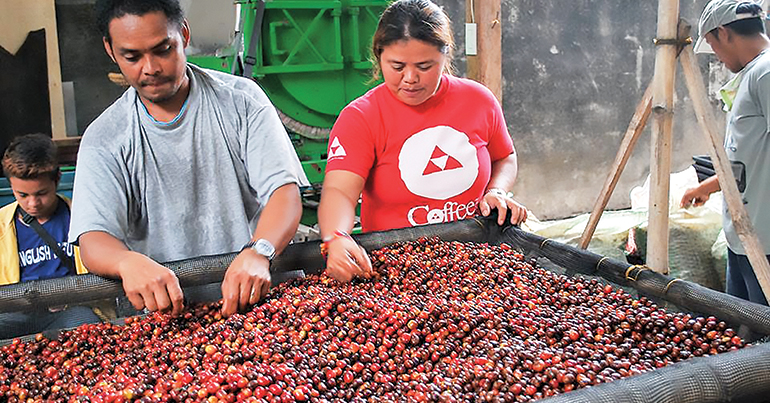 There's nothing that can't be solved over a good old cup of coffee. This is the firm belief of Joji Pantoja, founder of Coffee for Peace, a Filipino social enterprise using steaming-hot brews to encourage warring communities in the conflict-ridden southern island of Mindanao – rocked by decades of violent separatist insurgencies – to put down their arms in the name of peace and reconciliation.
As a peace advocate, Pantoja realised the symbolic power of coffee when encouraging dialogue between the separatist rebel group Moro Islamic Liberation Front and government forces over the military's disputed crossing of a designated peace line.
"I noticed that they served us coffee," says Pantoja. "When there's coffee served, they sit down, they talk more and there's less fighting – and there's less death. So coffee can now serve as a vehicle for peace."
The team uses high-quality arabica coffee beans from the few plants that weren't destroyed during the American occupation of the Philippines to help Christian settlers, indigenous groups and the Islamic inhabitants of Mindanao escape poverty and the pressure to join militant groups.
And young people – ages 13, 14, 15 – would be holding guns because they thought that there was no hope
Coffee for Peace gives them the entrepreneurial skills to grow the coffee and price their product. Coffee for Peace then buys it at Fairtrade prices and exports it to countries as far-flung as the US and Canada.
In giving vulnerable, marginalised groups the economic opportunity to grow and sell high-grade coffee, Pantoja aims to break the cycle of generational violence and the appeal of violent groups like the communist New People's Army. Perception has been a roadblock. A deep distrust has formed against the government, which had stripped the land of resources for mining and logging interests, leaving the people sceptical of Pantoja's peace-building intentions, says Pantoja.
"Because they have no income, [the rebel groups] would say that the government has really forgotten you," Pantoja says of tribal communities. "And young people – ages 13, 14, 15 – would be holding guns because they thought that there was no hope… It's so painful to always see this."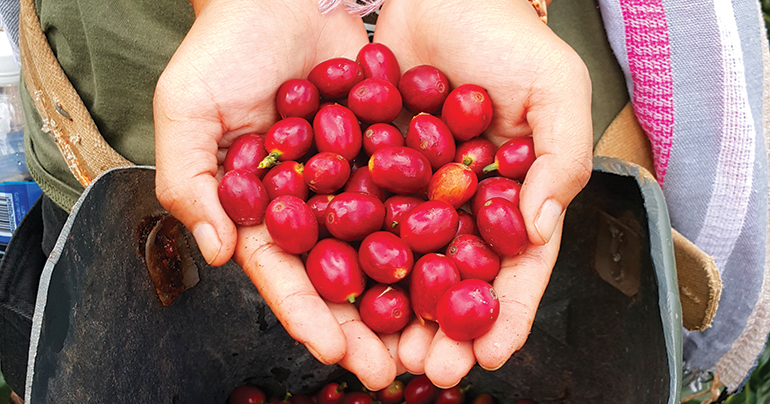 Only in 2010 – four years after starting Coffee for Peace – were they able to build enough trust to produce the first batch of farmer-harvested coffee.
A philosophy of sharing encouraged communities to teach each other farming practices. Coffee for Peace encouraged the indigenous Bagobo-Tagabawa tribe, which had been pushed out of its homes by Christian settlers hired by a logging corporation in the '50s and '60s, to share their farming practices and train members of the tribal group.
[manual_related_posts]
Pantoja says her peace and reconciliation efforts are the central mission of Coffee for Peace, and that the model has promise beyond the Philippines.
"Skills are easy to pass on," she says. "But if they are still corrupt inside and [they do] not have that ownership of being a change agent, then it would just be another kind of enterprise that could easily fall."
This article was published in the July 2018 edition of Southeast Asia Globe magazine. For full access, subscribe here.