In 2018-19, International School of Phnom Penh (ISPP) celebrates its 30th year as Cambodia's leading international school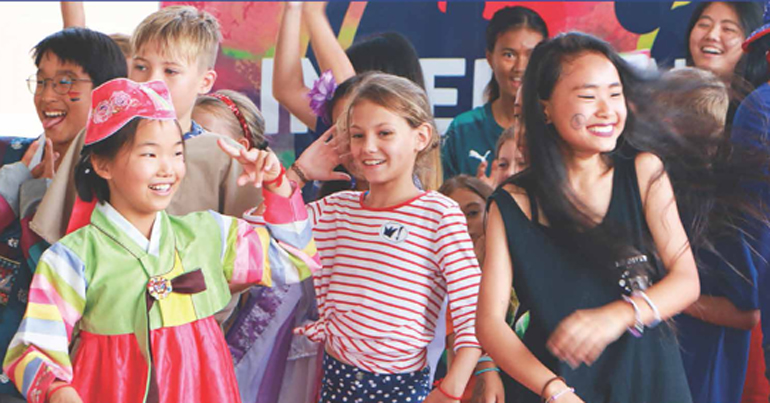 Established in 1989, our International Baccalaureate World School remains the gold standard of education in this amazing country. As Cambodia has grown, so has ISPP, expanding from rented villas to our beautiful purpose-built campus just 15 minutes south of the Independence Monument.
Our school is unrivalled in the diversity of its community. Students representing over 50 countries share their cultures and life experiences in an environment that upholds international mindedness as a core value. They are nurtured by highly qualified, experienced educators from 21 different nations, who are attracted to a professional environment where learning and global citizenship are respected.
ISPP is also Cambodia's only parent-governed, not-for-profit international school. All fees are invested entirely in the school – from our world-class faculty to our modern education and recreation facilities, including an olympic-sized swimming pool and a new outdoor education centre.
To give back to our host country, ISPP has introduced a groundbreaking new scholarship programme, benefiting students from the poorest backgrounds in Cambodian society. We are proud to support them in realising their full potential, allowing them to transform the lives of their families and the future of Cambodia.
Our students are leading the way on environmental stewardship. What began as a student idea became a campus that generates half its electricity from solar power. ISPP is working towards an Eco School Green Flag, and finding many creative ways to achieve this.
At ISPP, children from three years old begin to learn, grow and inquire, fostering a lifelong curiosity within our truly international school. We believe that every child is unique, and each can make a difference in the world. If your family believes this too, please join us.
Visit www.ispp.edu.kh.