Ethical clothing brand Goel Community is bringing back the lost art of handweaving with a dash of Cambodian style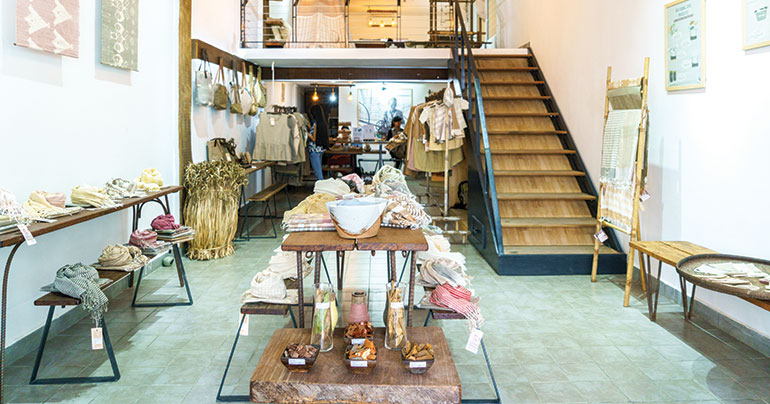 A charming surprise lies amidst the trendy cafés and craft cocktail bars that now populate Phnom Penh's Russian Market neighbourhood. The fairtrade fashion enterprise Goel Community fits right into this burgeoning creative hub by donning its handmade, homegrown, all-natural badge with pride. Scarves, dresses, wallets, blankets and bags made from naturally dyed fabric line the walls in subtle yellows, greys, browns and reds – and even the tables and coat hangers are locally sourced and handmade. Goel's style is quaint, cosy and steadfastly Cambodian.
The brand's goal is to rejuvenate the largely lost craft of Cambodian handweaving, a heritage that reaches back to the days of the Angkor Empire. With cheap, factory-made clothing leaving handwoven clothes comparatively expensive, the practice has become economically unsustainable, according to Goel's Korean founder Han Jungmin. He explains how after arriving in Cambodia 15 years ago he discovered that in Takeo province, which is home to most of the country's remaining traditional weavers, "12,700 looms were still operating". Now, though, he estimates that number could be as low as 1,000. Back in 2003, Han says, only two or three families were able to make a reasonable living out of the craft, with most weaving families earning just $40-45 a month. Now, those families working with Goel can make up to $100-150 a month, with Han hoping that more business will result in higher earnings for the weavers.
"We found that the skill itself is wonderful," says Han of his trip in 2003, "[but] not quite 100% ready to be commercialised." However, after meeting Teav Samnang, a weaver and native of Takeo's Bati district, everything changed. The two co-founded Goel and began providing families with the resources to develop their skills and escape garment factory work in the process.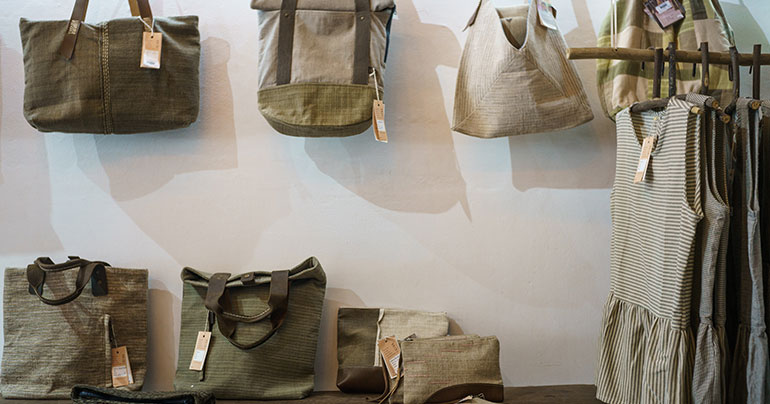 Explaining the current practices that Goel's all-natural ethos hopes to counter, Han says: "Most of the weavers use chemical dyes. The chemicals they use are mostly from Vietnam or China, and the cheapest one or the most problematic dye… after using it, [if ] they spill it, [it can] contaminate the soil [or] the water resources in the house."
Goel's delicate aesthetic comes from using natural products to dye their fabric, including mango leaves, onion skin, jackfruit, turmeric and patana oak. Furthermore, by taking advantage of the nine months of the year when Takeo's rice fields sit unused, Goel has become one of the few planters of the indigo plant, traditionally grown and used in Cambodia to give material a subtle blue colour. "After the civil war it was almost extinct," says Han.
With production running smoothly, Han plans to take a backseat, leaving a fully Khmer management to expand the reach of the weavers' handiwork. In the coming years, it is hoped that Goel's distinctly Cambodian creations will burst beyond their current Phnom Penh hideout and grace boutiques across the Kingdom.
This article was published in the March edition of Southeast Asia Globe magazine. For full access, subscribe here.
Related reading:
Good business: how social enterprises are changing Southeast Asia

The future of Cambodia: Manufacturing

The Cambodian fashion designers finding treasure in trash