In June 2019, a group of High School students from Singapore (Cambodia) International Academy(SCIA) embarked on a challenge: to improve sanitation in a rural village in Prey Veng province, with limited funds and no experience in construction works.
This challenging task was set for them as part of SCIA's corporate social responsibility (CSR) initiatives as well as curriculum in service learning, working in concert with the local non-governmental organisation (NGO) "Love Cambodia".
With the guidance of SCIA educators, the students used their problem-solving and entrepreneurial skills to map out a plan of action. The students set up booths to sell food, drinks and crafts at SCIA's Marketplace Fiesta in order to raise the necessary funds, before embarking on the project. At Prey Veng province, where a few villages were identified as the beneficiaries of this project, the students worked in teams to build the toilets. This was welcomed by the villagers because they had been looking forward to getting access to proper sanitation.
This project is in line with one of UN Sustainable Development Goals in achieving a more sustainable management of water and sanitation. Through devoting their time and efforts, the students felt privileged to be able to contribute and impact the lives of a local community; a sense of fulfilment through giving.
In return for teaching English to the children at a Prey Veng school, the students were taught tasks that the villagers do daily, such as making palm sugar. Throughout the process, SCIA students developed skills such as cooperation, creativity, an appreciation for culture and a sense of responsibility.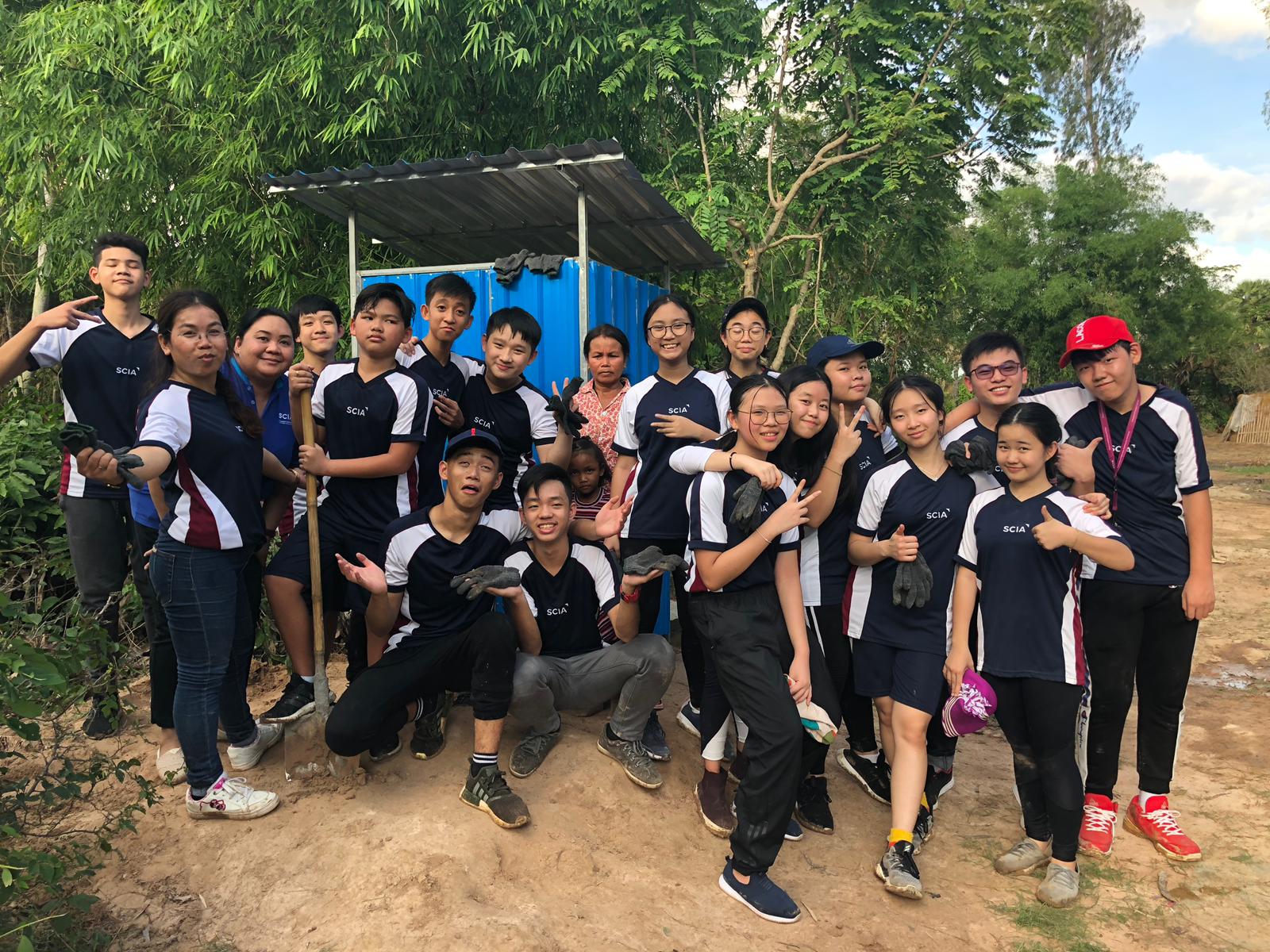 "In addition to academics, we want our students to get in touch with their sense of empathy and be socially-responsible citizens. We want each SCIA student not only study for their benefits but also create a positive impact to the world around them, thus fulfilling SCIA's vision to inspire leaders for the global age," explained Ms. Ng Bee Sun, principal of SCIA Senior High School & Foundation Studies Centre.
Service learning is just one strand of the network of activities that SCIA has developed in its CSR initiatives.
A member of the Singapore Institute of Management (SIM), SCIA upholds SIM's belief in "Doing Well" in all its ventures, and "Doing Good" to the community it serves. SCIA extends this philosophy through multiple streams, to truly embed these values at the heart of the academy.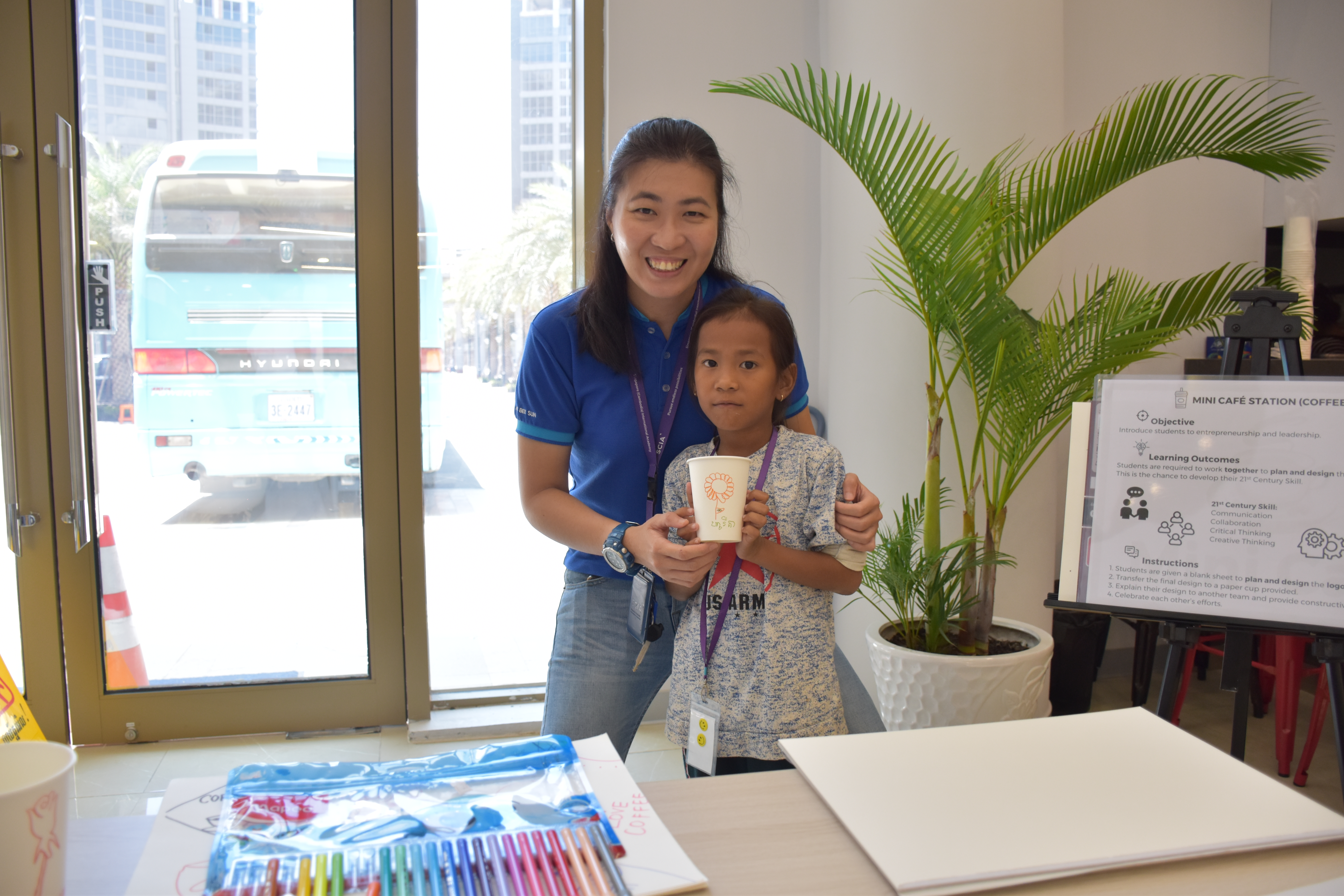 Recently, SCIA collaborated with two local NGOs where SCIA staff hosted 80 children from disadvantaged background for a day of games and activities. Designed to allow the children to learn about and experience different careers, the event was adapted from the popular KidZania concept; an educational entertainment centre where children role-play different career choices from police officer to scientist. SCIA staff contributed in various ways, all with the heart to serve and the goal towards bringing a smile on the children's faces.
If tuition fees are obstacles to accessing good education, scholarships to needy students who demonstrate strong academic and leadership potential, are being offered at SCIA. The scholarships are offered from primary school to pre-university levels. Facilitated by teachers, these scholars front many outreach projects and school activities.
Mother Teresa said "It is not how much we do, but how much love we put in the doing. It is not how much we give, but how much love is put in the giving." Through every purposeful thought and action, SCIA's approach within and towards the community has also been about how they can best nurture the ones under their charge, how to steer them towards the right direction, so that they strive to effect a positive change in others and be the positive change.