Thailand's military government is shutting down public debate ahead of an August referendum

Thailand's military government has been ramping up its response to online criticism this week, arresting eight people for posting Facebook comments that mocked the country's proposed new constitution.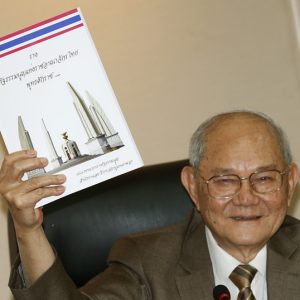 The arrests came immediately after a new law came into effect that allows up to ten-year prison terms and steep fines for those found to be "distorting" the draft constitution, which is to be put to a national referendum on 7 August.
Somchai Srisutthiyakorn, Thailand's election commissioner, explained that the government was trying to "make an example" of people that are "explicitly and aggressively" posting things about the draft constitution on the internet.
"People are allowed to post opinions agreeing or disagreeing with the new draft, but we encourage that they do so in an academic fashion with reason and logic, rather than using foul and strong language," Srisutthiyakorn said, according to the Associated Press (AP).
The charges were based on material on the Facebook page of a social group based in the northeastern province of Khon Kaen, a hotbed of dissident activity, the AP reported.
"If ordinary people cannot comment on a Facebook post without facing the threat of ten years behind bars and a hefty fine, what hope is there for any open and honest debate on the military government's draft constitution?" said Josef Benedict, Amnesty International's director of campaigns for Southeast Asia.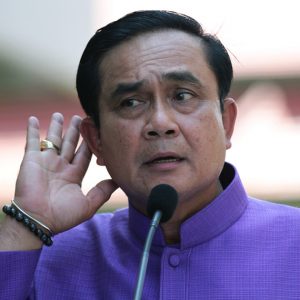 Although there has been no official statement on what will happen if the constitution is rejected, the country's military ruler, Prayuth Chan-ocha, has said that the government would simply choose a previous constitution. This would likely delay elections provisionally planned for 2017.
"The junta is mobilising state machinery and everything is being used to promote the draft constitution, while people who oppose the draft are being targeted," Sunai Phasuk, senior researcher in Thailand for Human Rights Watch, told Reuters.
The Constitution Drafting Committee said that, before the vote, they will train approximately 300,000 civil servants and volunteers to educate the public about the draft constitution, Channel News Asia reported.
"We will be talking to the people. We will be telling them, answering their questions," Constitution Drafting Committee spokesperson Norachit Sinhaseni told the news site. "Those that do not understand, those that have misunderstanding, even worse, misrepresenting – if they want to seek a clearer understanding we would welcome that. But we are not in the business of going out to debate with them."